"METRO MANILA" — which is UK's official entry in the Oscar foreign language category in Hollywood — opens in the city October 9 with Filipino actors among them,  John Arcilla and Jake Macapagal.
Just like in his last Hollywood film, "Bourne Legacy," Arcilla plays the role of a security guard who metamorphoses into a city shenanigan in an attempt to fast-track his economic status.
Directed by British filmmaker Sean Ellis who was an Oscar nominee in 2006 for his short film, "Cashback," Metro Manila won the audience award for best dramatic film in the last edition of the Sundance film festival in Utah, USA.
"Metro Manila" is the third film with  Philippine setting in the coming Oscar derby, the others being "Transit"  by Hannah Espia and Anthony Chen's Camera d'Or winner Ilo Ilo  which is about Filipino domestic workers in Singapore.
Arcilla says he just loved his character in the Sean Ellis film: "I just love this project. The first time I saw the entire film without the music scoring yet, I told myself it will make a mark."
True enough, it made waves in Sundance but he thought Ellis had Cannes in mind for the film with Filipino setting. "I figured we were late for deadlines and my director was so devastated. Nevertheless, I kept on telling my co-actor Jake Macapagal the film will surely make an impact in Sundance."
John didn't know where his hunch was coming from but he was sure of what he felt. In Utah where the festival was held, they didn't plan to stay until the awards night. When Ellis asked John why he was staying, he answered in jest that he would accept the award in behalf of the director as though he was sure of it. "I really didn't know where my gut feel was coming from but I believed it at the same time."
The film was well-received and for this reason, the director decided to stay. As it turned out, the film won the best audience award for best dramatic film.
"Metro Manila" has been running in France for almost nine weeks to good reception after being shown in London.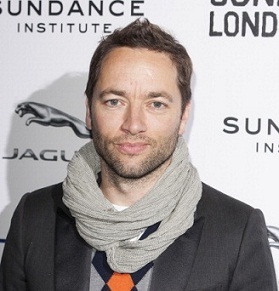 Ellis said the seed for doing the film was initially planted after a visit to the country to see a friend. "I didn't know anything about the place. I was quite blown away. It felt very vibrant and rich. It's one of the few places left where you can still get a culture shock – it took me a while to get used to seeing traffic wardens with shotguns. And while I was there, I witnessed this scene: two armored-truck drivers having an argument by their vehicle. It ended with one of them kicking the truck, and then they drove off."
In time, Ellis had 20 pages of script for "Metro Manila."
Arcilla  — who won his first  actor trophy for "Mulanay" by Gil Portes – said he actually made it to a movie theater when he was merely 11 months old. "My parents who were then in Manila watched 'Sound of Music' then already running for two months. They went to the theater early before my siblings arrive at 5 p.m. They prepared a basket of bottles of milk and literally begged the movie ushers to let them in because babies were not allowed in movie houses. My parents promised the ushers they would bring me out when I started feeling uncomfortable. As soon as soon as the silver screen lit up, I didn't think I blinked even for a single moment for more than two hours. My parent ended up watching me instead of watching the film that they've been dying to see. They were real cineastes and they followed movie icons from Julie Andrews to Marlyn Monroe and from Yule Brynner to Elvis Presley."
After the Gil Portes film "Mulanay," Arcilla got his first Urian acting award for the Carlitos Siguion Reyna film, "Ligaya Ang Itawag Mo Sa Akin" opposite Rosanna Roces.
His first big Hollywood exposure was in Tony Gilroy's "Bourne Legacy" which was a certified world-wide blockbuster. "That Hollywood film made me realize that I should really start treating  acting as a profession."
While shooting "Bourne Legacy," Arcilla had a close view of  Jeremy Renner, Rachel Weisz and Daniel Craig chatting while watching rehearsal rushes. "During the shoot, they looked just very ordinary to me. My scene took eight hours for different angle shots and another four hours for breaks and meals. I was just puffing a cigar with Jeremy (Renner) on the side during breaks, Rachel (Weisz ) was even so amused watching me every rehearsal and giving me thumbs up every now. That made me more comfortable."
The actor admitted the acting bug bit him as early as age 7 when before going to bed and staring at the ceiling of his humble abode in Quezon province, he imagined himself singing on a platform with a big audience and fantasizing all the applause.
At that time of the martial law years, the family was living in the middle of his mother's coconut plantation in San Luis, Aurora near the hacienda of former President Quezon. In Baler (Quezon) where he started his grade school years, his only taste of theater was watching the commedia, the moro-moro and the cenaculo in the town plaza.
And so it came to pass that  the passion for acting of  John Arcilla  — which started with exposure to commedia and cenaculo in his native Baler town — ended in major significant  film roles that made it – not just in Hollywood – but in film festivals in   Berlin, Pesaro, Puson, Sundance and Cannes  with more discerning  global audiences.