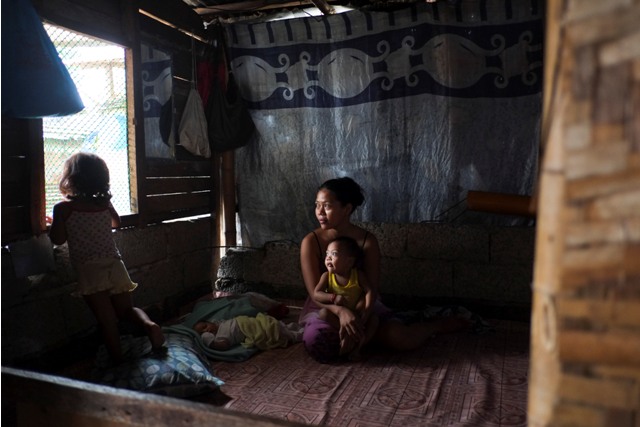 By JAKE SORIANO
A YEAR after the country was struck by the deadliest typhoon ever to hit land, child advocates are pushing for measures aimed at protecting the rights and welfare of children in the aftermath of disasters and other emergencies.
"It is important that we take this opportunity to push for policy change to protect not only child survivors of Yolanda but for all Filipino children," Save the Children director of Yolanda Response Michel Rooijackers said in a statement.
Typhoon Yolanda (Haiyan) tore across the central Philippines on Nov. 8 last year, ravaging wide sections of the Visayas and displacing hundreds of thousands of families who are still struggling to rebuild their lives. The government says over 6,300 people died in the disaster but independent sources say the death toll is much higher than that.
Save the Children, along with other aid agencies, has been helping in the recovery and rehabilitation of communities devastated by the super typhoon. A study conducted by the international child rights organization found that more than 10,000 children are still living in difficult situations in Yolanda evacuation centers as of June this year.
Children's access to education during emergencies is also a concern, according to Tarlac Representative Susan Yap, author of a bill seeking to limit the use of schools as evacuation centers after a disaster.
"The children lose out," she said during the launch this week of a photo exhibit organized by Save the Children to commemorate the first anniversary of the super typhoon.
"The schools are being used as evacuation centers. That's fine. They can be used for a couple of months, but not for a year," explains Yap, who filed House Bill 5062, or the Children's Relief and Emergency Protection Act, last September.
The bill provides that schools may be used as evacuation centers only when no other structures are available but limits this to areas that are not used as classrooms, such as gyms, auditoriums and open spaces.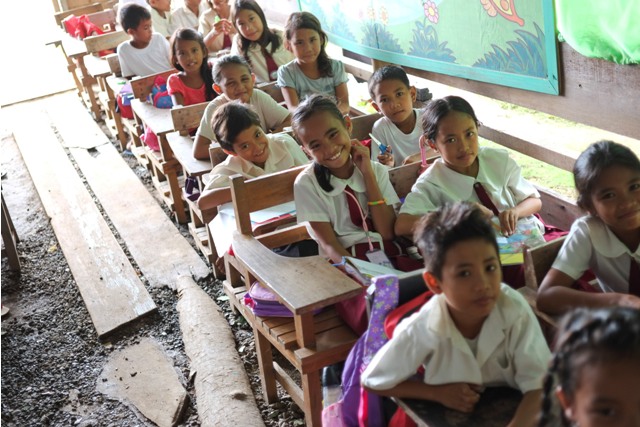 HB 5062 also sets a limit of 30 days after the declaration of state of calamity for school premises to be used as evacuation centers. After this, national and local disaster risk reduction and management bodies and the Department of Education will have to implement measures that will prevent disruption of school activities.
"So that government speeds up (building) relocation sites," Yap says.
Save the Children helped develop HB 5062 and currently campaigns for its passage, along with other global children's organizations.
Says Rooijackers: Yolanda one year on, rather than being a time for stakeholders to congratulate themselves on a job well done, "is the time for all to recommit to ensure a robust, resilient and equitable recovery for children."
For its photo exhibit, "Yolanda: A Children's Story," which highlights the plight of kids in communities hit by the howler, the organization partnered with renowned photographer Veejay Villafranca.
The exhibit was launched on Nov. 4 at the SM Mall of Asia and will last till Nov. 20.