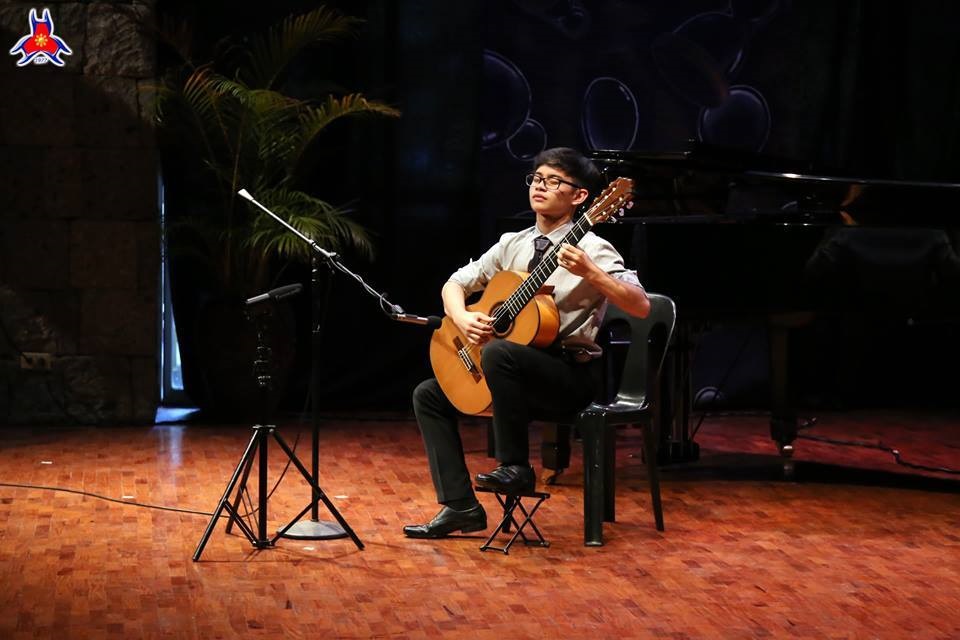 Sting Asistores in one performance in the National
Arts Center. He performs not to impress but to communicate the music. Photo from the FB Post of Sting Asistores.

A series of graduation recitals in Metro Manila uncovered another brilliant young talent in the realm of classical guitar.
In his recent CCP Little Theater recital, Sting Asistores, 16, triumphed in the solo pieces by Bach (Sonata BWV 100), Fernando Sor (Variations on a Theme by Mozart) and Agustin Barrios (Le Catedral), among others.
As soloist in Rodrigo's Concierto de Arranjuez with the Manila Symphony Orchestra under the baton of Jeffrey Solares, Asistores emerged as the confirmed enfant terrible of classical guitar in the Philippines.
Caught by the K-12 program in Philippine secondary schools, Asistores would have been high school graduate of the Philippine High School for the Arts (PHSA) this year.
But no matter, the kid is headed for the Interlochen Arts Academy in Michigan where the previous Filipino talents who shone were violinist Joseph Esmilla and cellist Victor Michael Coo now based in Taiwan.
Also a graduate of the PHSA, Coo was a winner of the National Competition for Young Artists in the Philippines at age fourteen and won the Haydn Cello Competition in Manila. He won the top place in the concerto competition in Interlochen and was a featured soloist of the World Youth Orchestra as part of his prize.
Located in northern Michigan, Interlochen Arts Academy prepares young artists for rewarding careers and fosters academic excellence. Major areas of study include music, theatre, comparative arts, creative writing, motion picture arts, dance, and visual arts.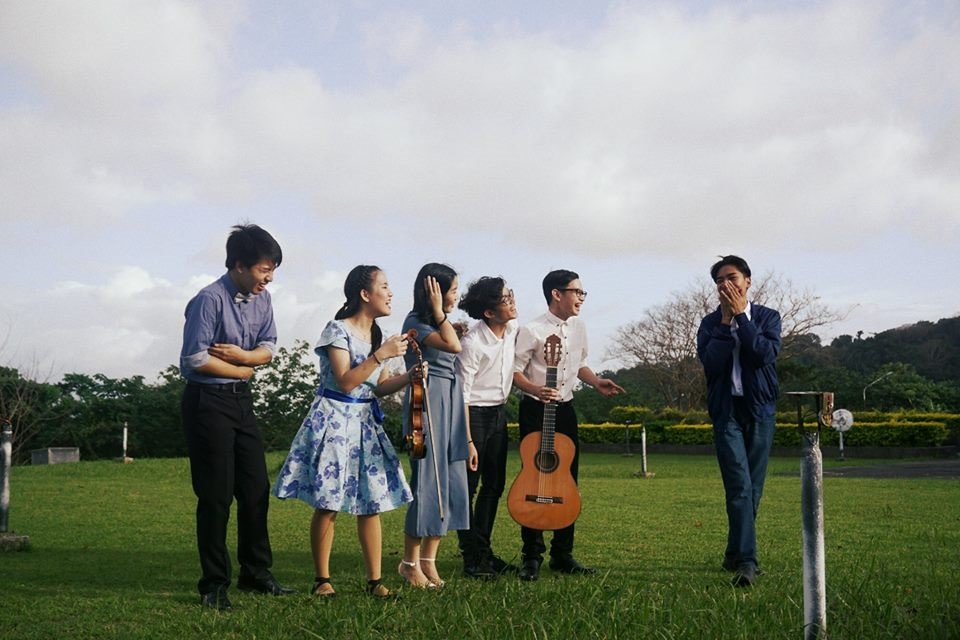 Sting with classmates at the Philippine High School of the Arts. He has to work hard to balance arts and academic curriculum. Photo from the FB Post of Sting Asistores.
Sting said he learned about Interlochen through his batchmate Adrian Nicolas Ong who is now a violin major in the Interlochen Academy of the Arts.
He immediately applied online through its website and got a positive response a week after he sent a video of himself playing Le Catedral and Variations on a Theme by Mozart.
Four years ago, he auditioned for PHSA at age 13 and passed with flying colors. By that time, he was already on his fourth year studying classical guitar with Prof. Lester Demetillo.
His early pieces then were Romance de Amor, Lagrima and Malaguena by Francisco Tarrega, Etude No. 1 by Carcassi and a couple of kundiman songs arranged by classical guitarist Jose Valdez.
Sting said his studies at PSHA improved his time management skills as he balanced both the academic and art curriculums. "It was a real challenge for me because I was already having a hard time with a single curriculum back in elementary. The PHSA also introduced me to music theory which helped me so much with my sense of pitch and I like to think, my musicality. The school also exposed me to other art forms and taught me how to appreciate them like ballet, and folk dance that I didn't know I would actually enjoy because I wasn't aware of it as a kid. The elective subject also challenged me into teaching classical guitar and choir singing."
His talent didn't come as a surprise since his father, Noel Asistores, graduated at the UP College of Music as a classical guitar major. "My father now plays the bass but he has a background in jazz, blues, soul and pop."
His mother, Minnie Asistores, used to play the piano and his brother Miles also took piano lessons at the Maigue Music Studio and is now interested in playing the flute.
But he knew he was meant for classical guitar at an early age. "When I was 8, I took acoustic guitar lessons in band club back in grade school. I was already hooked to the guitar then and my dream was to become an electric guitar player and be part of a band like my Dad. I used to tell myself that I won't ever read notes because I found them boring but my Dad told me to try taking classical guitar lessons. He explained to me that would build my foundation technically for electric guitar playing in the future."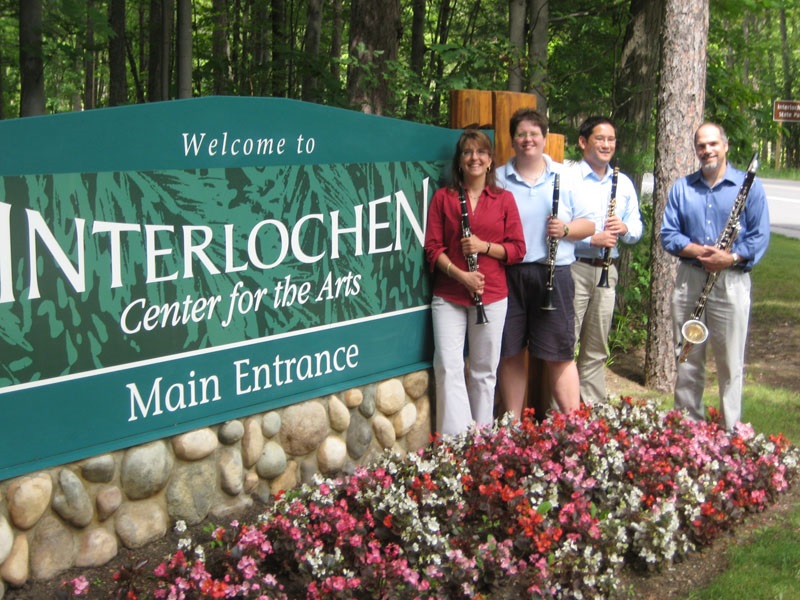 The Interlochen Arts Academy in Michigan. After Joseph Esmilla and Victor Coo, it's now the turn of Sting Asistores to showcase Filipino musicianship. Photo from Interlochen Academy of the Arts website.
True enough, it was his father who led him to the beauty of classical guitar repertoire. "Playing the classical guitar at first was a tough challenge for me because I found it very boring. After my first couple of years playing classical, my Dad showed me John Williams' Seville Concert in YouTube. I guess Williams only got my full attention when he played Asturias by Isaac Albeniz. I was very amazed by the pieces' charisma and aura. It was probably the first classical piece I heard with the strings being strummed like an electric guitar! Ever since then, I looked up to John Williams as my idol that kept inspiring me to pursue the classical guitar."
Sting has the full support of his family although he was advised a music career can be unstable in the beginning.Thus, he was encouraged to explore more fields in music such as music production, composition and teaching.
For now, he credits his teacher Demetillo for always being very patient with him. "He taught me how to pay attention to the smallest details of the music I am playing. He is also aware of my weaknesses and taught me how to overcome them. The good thing is he really pushes me beyond my limitations."
His music horizon further expanded when he took masterclasses with known personas of the classical guitar. "In masterclasses, I've learned many technical nuances in my playing. I've learned how to file my nails properly from Judicael Perroy and Naoki Ikuta. I think one of the most important advices I've been given from the masterclasses I attended to came from Judicael Perroy and Eduardo Fernandez. They both told me that I should be aware of how the piece should sound like and that would require research and knowledge about the piece. They told me that I should start playing how the piece should sound like instead of playing based on how comfortable I am in playing it."
By coincidence, Fernandez playing the Arranjuez concerto with the Philippine Philharmonic was his first exposure to the live performance of the piece which was also his graduation recital requirement. "Yes, it was the first time I heard the concerto live and I found it very exciting. I completely froze the whole time Fernandez was playing. I was thrilled to observe the orchestra and how Fernandez played it. I've never seen anyone else play it live. It really was a great experience watching him because it may take a while for me to hear the concerto live again."
As to what he tries to achieve in every performance, the young classical guitarist opines: "I assume every musician aims to move his audience. Playing the instrument is very enjoyable and usually comes naturally for me. But moving the audience is actually a challenge. I basically like to communicate with my audience, not necessarily to impress them but to be the best that I can be in interpreting the music."