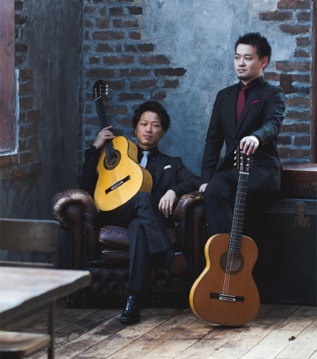 By PABLO A. TARIMAN
IT'S a week of classical guitar in the Philippines.
Japanese classical guitarist Tomonori Arai and the Duo Trussardi are the attraction at UP Abelardo Hall in Diliman, Quezon City on Sunday, March 20, 2016 at 5:30 p.m.
Over in Catanduanes in Bicol, prize-winning classical guitarist Aemilio Cecilio Enginco performs at Marem Pension House function hall on March 19 in an evening of  rarely heard pieces by Francisco Tarrega and Joaquin Rodrigo including a piece by a Bicol composer Potenciano Gregorio given virtuoso variations by Jose Valdez.
But the return engagement of the Duo Trussardi should be a welcome treat as the sight of two classical guitarists playing together is a rare sight in Manila's concert scene. Some novelties are of course tried like combining the instrument with a flutist or even a soprano.
Composed of  Eisei Tanigawa and Takashi Endo,  the Duo Trussardi is a welcome addition to a growing number of guitar enthusiasts in Japan and other parts of the world.
"There is a resurgence of guitar music in Japan and we decided to form a duo to give guitar followers another choice from the growing number of soloists. We are not the only one in Japan. In our case, we decided to form a duo to promote guitar repertoire for guitar duo," they said.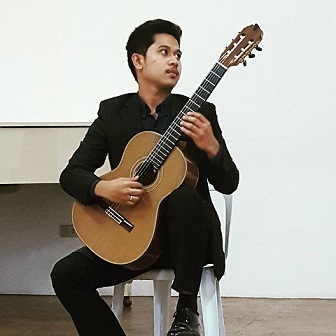 They said they are followers of  other good guitar duo like the Assad Brothers, the Brazil guitar duo, Duo Melis and Maccari-Pugliese.
In Japan, another good duo group  — composed of Shinji Ikeda & Leonardo Bravo – enjoys good following. The big difference is that the Duo Trussardi  is focusing on the music of Brazil and Japan.
The big reward for them is that playing duo affords another musical experience they don't get when playing solo.
They explained: "We get different feeling from solo concert. Playing duo affords us some special things on the stage. For one, we realize we are much more effective as duo than playing solo. For example, pieces which are originally composed for other instrument like piano give us another challenge to interpret them better than playing solo."
The Japanese piece they like to introduce to Philippine audiences is "Rhapsody Japan" composed by Japanese composer-guitarist Shingo Fujii.
"Said piece is an arrangement of Japanese folk songs, and old ballads and songs of during after the Meiji Era (1986-1912). Mr.Fujii composed these songs to convey the beauty of Japanese songs to next generations," they explained.
The Rhapsody Japan is composed of seven songs divided into  original Introduction, Sakura, Hana, Toryanse, Hamabe no Uta, Zuizui Zukkorobashi, Furusato, and in the middle of the piece Toryanse is overlapped by Kagome Kagome.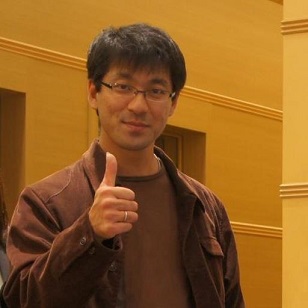 Another piece that the Duo thinks will be appreciated by Philippine audiences is "Journey to the far Valley" composed by Hirokazu Sato. It has been dedicated and premiered by Duo Trussardi in 2015.
The story of two men's journey in the wilderness is superbly expressed in this piece.
The March 20 concert is the third Manila visit of duo member Takashi Endo who figured in the guitar competition in the country. "Manila audience has high regard for classical guitarists and I could feel that in one concert."
Born on the same year (1985),  Eisei Tanigawa and Takashi Endo studied classical guitar and music  heory under Japanese guitarist Tomonori Arai.
Attracted to classical Brazilian music, especially the work by composer Egbert Gismonte, they started playing as a guitar duo focusing on Brazilian music.
Last year,  they played in the Pattaya guitar festival in Thailand with Tomonori Arai to great acclaim.
The duo is optimistic about the future of classical guitar not just in Japan and the Philippines but all over the world. "There are a lot of talented young guitarists not just in Japan but also in other parts of the world. But the ones in Asia bear watching. The skill level of each guitarist is increasing every year."
(The March 20 guitar concert at UP Abelardo Hall is presented by Independent Art Ventures, Inc, with support from Japan Foundation Manila and Richmonde Hotel Ortigas and Trattoria Poggio Antico.    For inquiries, call TicketWorld at 8919999. For inquiries on the Catanduanes guitar recital, call 09065104270)