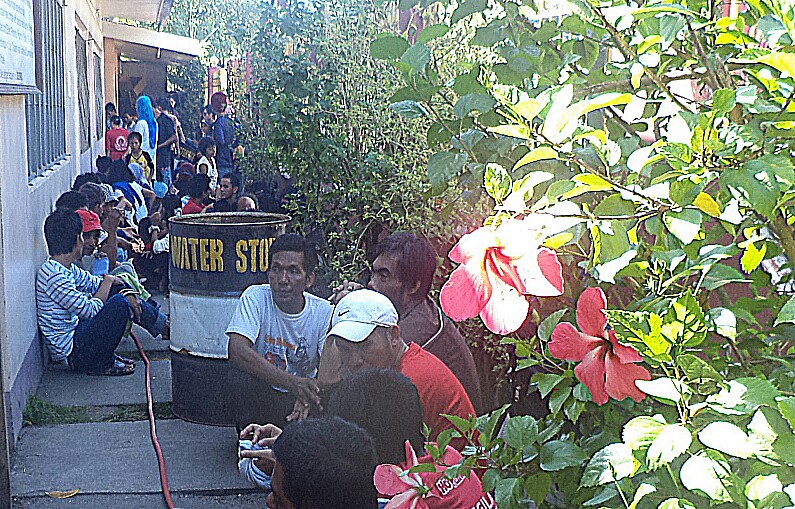 By JOSEPH ARNEL DELIVERIO
BONGAO, Tawi-Tawi—They were arrested by authorities for illegally working in Malaysia, and detained for months in cramped cells where they were fed only twice a day. Yet the four Filipino deportees said they would give up everything for a chance to go back, even if it meant going through the whole ordeal again.
"Didto, 30 ringgits ra kada adlaw amo sweldo, pero dako nana kung gastohon dire, (There we earned at least 30 ringgits a day, and it is already more than enough if you spend it here in the Philippines)," said 58-year-old Jose, not his real name, from Barangay Ayala in Zamboanga City.
Thirty Malaysian ringgits is equivalent to around P400.
Jose is among the more than 300 Filipino illegal workers who arrived here in Bongao after being deported from Semporna, Malaysia last week. Their stories are the oft-repeated tales of people who, unable to find work in their hometowns, fall victim to human trafficking syndicates who place them in exploitative working situations.