Artists and cultural workers in the Philippines brace for difficult times as the Cultural Center of the Philippines closed, three major orchestras on forced vacation and so did several theater companies and independent promoters of classical music.
Tenor Arthur Espiritu also lost two engagements in Germany in March and April 2020 after singing Edgardo in Lucia di Lammermoor at the Cultural Center of the Philippines last January and February. "Because of the corona virus crisis, they cancelled my La Sonnambula engagement in Munich and my Romeo et Juliet in Magdeburg," the tenor said.
Acclaimed singing actress Lea Salonga managed to fulfill what turned out to be her last engagement at the Dubai Opera with conductor Gerard Salonga.
They managed to get back to the Philippines before travel restrictions were on full force.
Also postponed is the orchestral engagement of Cecile Licad who is scheduled to play Brahms Piano Concerto No. 1 with the MD Lyric Opera in Maryland on April 22.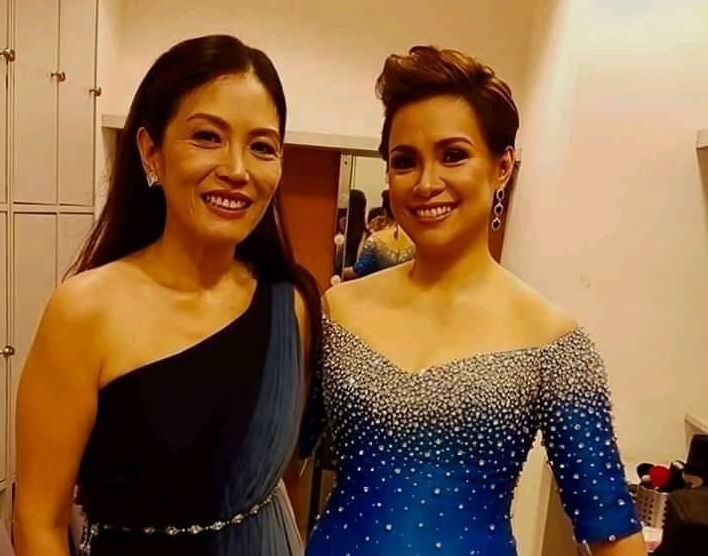 Cecile Licad and Lea Salonga. More time to take it easy with postponed engagements.

Also cancelled in Manila is the Repertory Philippines' production of "Anna in the Tropics," Atlantis Theatrical's "The Band's Visit" and "Oliver," Ateneo Blue Repertory's "Next to Normal" and the final weekend of Rody Vera's "Nana Rosa" of Dulaang UP, among others.
Also cancelled in the cinema front were Sinag Maynila film festival and the First Metro Manila Film Festival, among others.
In the provinces, Iloilo City Mayor Jerry Trenas has announced the postponement of the First Iloilo Arts Festival set for April and May.
As of this writing, some personalities in the seven arts have contacted the dreaded corona virus among them opera king Placido Domingo and star violinist Anne-Sophie Mutter, among others.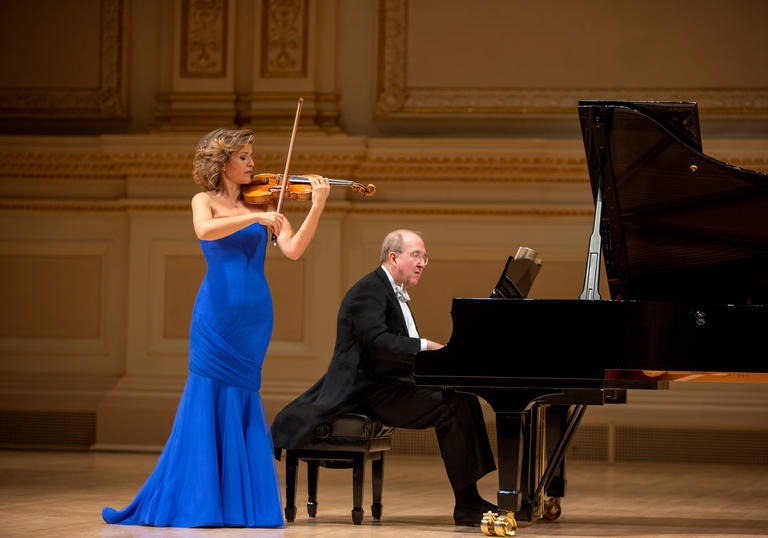 Violinist Anne Sophie Mutter. Latest musician infected with corona virus.
"I have been tested positive," said the acclaimed violinist in a video posted on FB. "I'm staying in quarantine at home and I'm expecting to fully recover. It's a difficult situation for an artist, not to be able to communicate with you. But better times will come. As a great idol of mine said, forward and upward it must go."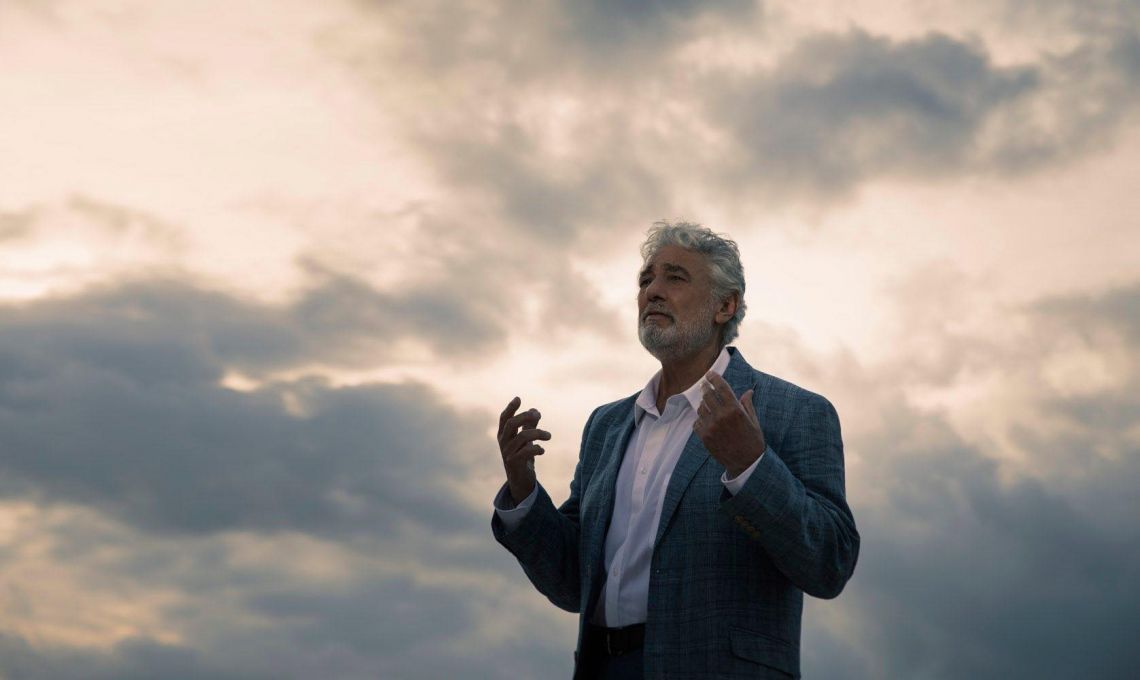 Tenor Placido Domingo. Grounded by the virus. Photo from his FB page.
The great violinist appeared last night in a pre-recorded Beethoven quartet concert with members of the London Philharmonic Orchestra.
Recently mourned is the death of stage and film actor Menggie Cobarrubias who passed away the other day less than two weeks after being infected with the dreaded virus.
The big casualty in the theater front is the award-winning playwright Terrence McNally who wrote the acclaimed play, "Master Class" based on the singing life of opera legend Maria Callas. It was staged the last time around with the definitive La Divina portrayed by stage and film actress Cherie Gil.
While many countries were left busy fighting the virus which has reached pandemic proportions, the German Federal government has announced substantial aid package for the country's creative and cultural sectors.
A staggering €50 billion ($54 billion) was announced less than two weeks after corona virus invaded Germany.
Culture Minister Monika Grutters said in a statement: "We know the hardships; we know the desperation. The cultural sector in particular is characterized by a high proportion of self-employed people who now have problems with their livelihoods."
The culture minister added the democratic society needs its unique and diverse cultural and media landscape in this historical situation which was unimaginable until recently.
Grutters added: "The creative courage of creative people can help to overcome the crisis. We should seize every opportunity to create good things for the future. That is why the following applies: artists are not only indispensable, but also vital, especially now."
Over in New York, the Metropolitan Museum of Art has appealed on the government to give US museums a $4 billion bailout.
Meanwhile in Manila, OPEN HOUSE, an online fundraising project for the benefit of the performing arts community, was launched.
It is an initiative of Artists Welfare Project Inc., Philstage, SPIT, Third World Improv, and TAG Workshops/Theater Actors Guild Workshops and Ticket2Me.
The fundraising group said the lockdown has caused thousands of Filipino freelancers, performers, designers, technicians, and production staff to lose their jobs, projects, and income.
In a statement, the Artists Welfare Project said, "During difficult times like these, we rely a lot on artists to help us get through. From shows to stories, music to dance, art helps us get by. But these difficult times also mean that artists need us to help them get through, too."
Music critic Anna Leah Sarabia observed: "As concert halls, theaters, and museums around the world go dark, we all need to move quickly to ensure that when it's finally safe to emerge from our lairs, we still have a cultural life left to go back to. Artists live on the edge, and so do many of the workers who support them: an army of carpenters, ushers, publicists, administrators, stage crew, librarians, costumers, wigmakers, and countless underpaid specialists who have no fallback option. Many have little or no insurance or cushion, and even if a landlord here and there proves willing to wait for a rent check, it's unlikely the phone company will be so understanding. Unless government steps in with a sense of prudence and urgency, the city's cultural life will be weakened and convalescing for a very long time."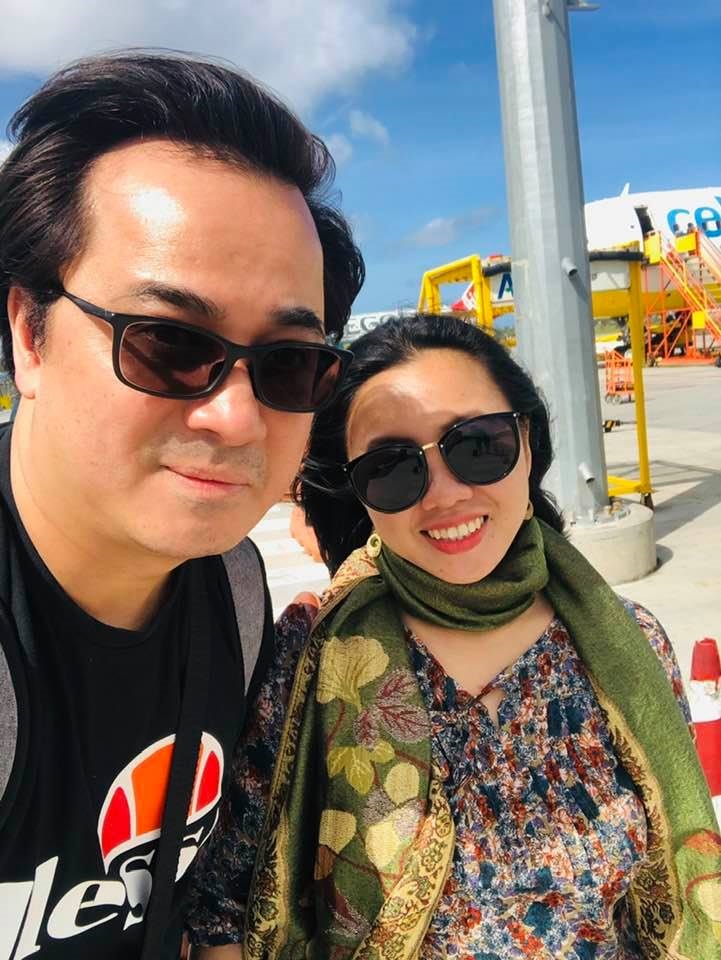 Tenor Arthur Espiritu and wife Christina in Boracay. More time with family. Photo from Espiritu's FB page.
But with Metro Manila's skylines clearing up with less pollution and no traffic, tenor Espiritu makes a profound observation on FB: "On a different perspective, the earth can actually use a long vacation from us humans."