The Association of Southeast Asian Nations (ASEAN) is stepping up efforts to combat misinformation across all forms of media, a problem it says has swept throughout the region.
In the Chairman's statement, heads of ASEAN member countries recognized the important role of the ASEAN Ministers for Responsible Information (AMRI), formed to heighten awareness about the ASEAN community, in "countering the spread of fake news in the region."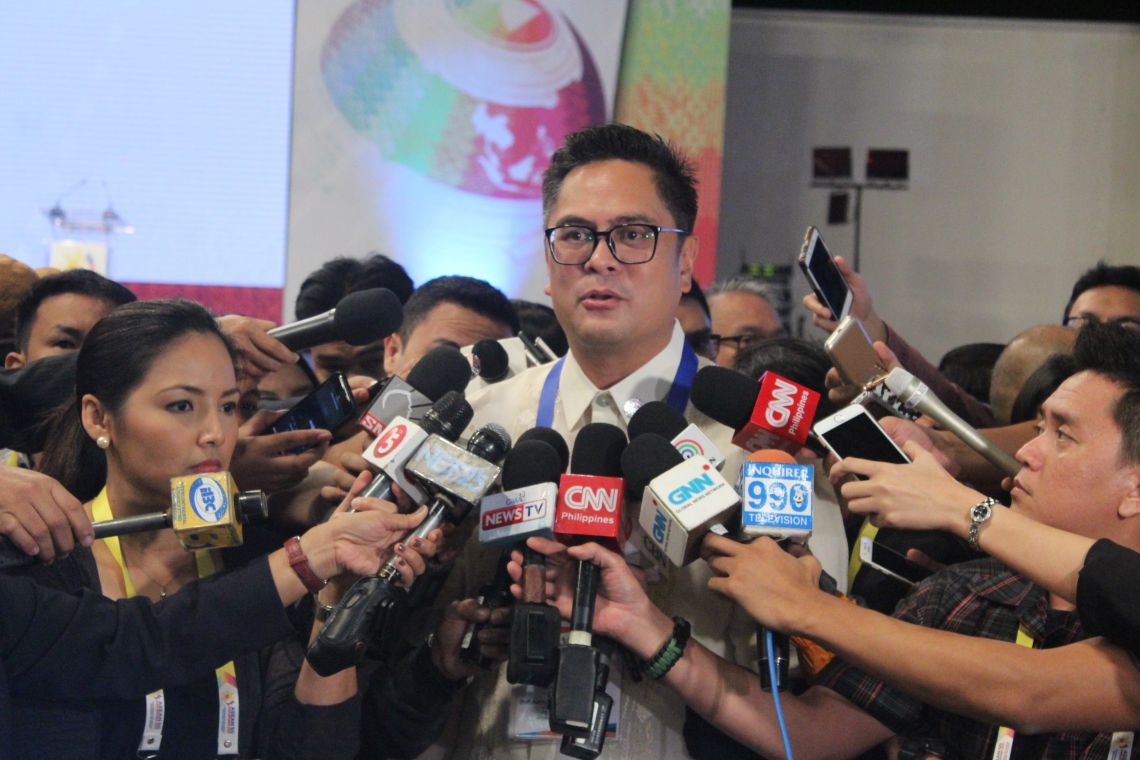 Communications Secretary Martin Andanar, head of the ASEAN Ministers Responsible for Information, says media literacy is essential in fighting fake news. (Photo by Arianne Christian Tapao)

"We also looked forward to the information sector's initiatives on promoting media and information literacy to equip young people with the values and skills to use information responsibly," item 115 of the Chairman's statement read.
"All ASEAN countries regard fake news as a problem. That is why we should all work together," Communications Secretary Martin Andanar, who chairs the AMRI, told VERA Files in an interview on the sidelines of the 31st ASEAN Summit on Nov. 13.
The AMRI is proposing a region-wide media literacy program among different stakeholders, including students, he said, that would tackle the spread of misinformation.
"It will be a comprehensive solution that will require not only the government but the entire private sector. We can help each other, we can counter fake news," he added.
The details of the media literacy program will be outlined in the ASEAN Communication Master Plan 2, but the date of the plan's release remains unclear.
In 2014, the ASEAN published the first Communication Master Plan, which outlines communication strategies aimed at raising awareness about the ASEAN across traditional media, electronic and social media, among others.
Asked whether the program will also concern government officials who purvey fake news, Andanar said: "We will talk about that. There are many sources (of fake news), they come from everywhere."
In September, the AMRI convened in a roundtable discussion in Manila to exchange ideas and find ways to collectively address the proliferation of fake news.
Information ministers from around ASEAN raised concerns over how fake news could cause alarm, hate and conflict and undermine social cohesiveness.
AMRI representatives during the discussion suggested measures such as introducing policies on the regulation of social media use, which may include taking down of fake social media accounts.
Fake news is rampant in the Philippines, prompting a Senate committee to look into how the spread of misinformation can be stopped. A bill has also been filed seeking to penalize the "malicious distribution of fake news."