In Baguio, things happen. First to agree is writer Fernando Leaño who wrote the short story "Coward" for Philippines Herald in 1930. In it, he described the city as such: "That city on the mountain is abnormal, unreal: your heart flutters at an unusual beat, and pumps hot blood into your head making you think crazy thoughts. Glamor intensifies emotion and covers everything with a soft radiance that makes the heart ache with desire. It is a dream, beautiful while it lasts, full of enchanted palaces, adorned with flimsy fabrics, delicate and fanciful that may, at a rough touch, break leaving only memories."
The prose beguiled Gabe Mercado, a theater, television and movie actor and director who has pioneered in improvisational theater in the country, that he thought of turning it into a reading-cum-musical performance.
Leaño's "Coward" will be staged in a dinner theater format on Feb. 10. Dinner is 6 p.m., show at 8:30 p.m. at Hill Station, Casa Vallejo, Upper Session Road, Baguio.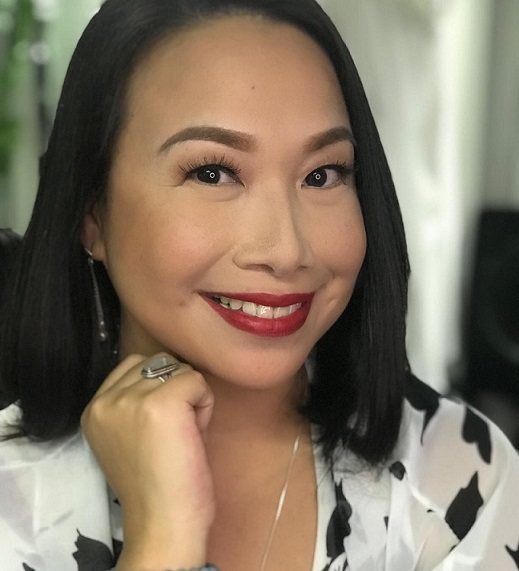 Lissa Romero de Guia
Mercado said, "I have always been fascinated with the story from the moment I read it as a teen in an anthology of Filipino short stories that we had in our home library. I'm thrilled that I can spread the love for this story through this reading. It's special because this is my first time to do an event at Hill Station, and I have also recently relocated to Baguio."
There will be no sets or costumes in this production. Instead, he said, "We are letting the text and the reading do all the heavy lifting. The clarity of the text, the beauty of the songs and the fact that we are in a building that was alive and well in 1930s will create enough of the atmosphere we need. There will be special lighting for the trees around Casa Vallejo as well as a menu and table settings reminiscent of the American period."
Furthermore, the pine trees outside Hill Station's big windows will be lit from below. There may be lamps on the tables that hint at Art Deco, and black and white will be the theme in the restaurant's decor.
Playing Amparo Andersen, the girl he is infatuated with, is Lissa Romero de Guia, a musical theater stalwart who appeared in German productions of Miss Saigon, Joseph and the Amazing Dreamcoat, and Rent. Mitos Benitez Yniguez, chef patron of Hill Station, approached her in December to ask if she wanted to do a Valentine's show. De Guia said yes but wanted to do something different so she asked Mercado if he was interested.
She related how things jelled: "His (Mercado) heart is in Baguio and he's always looking for projects to do here. We began working together last year, when we acted Nick Joaquin's short story 'May Day Eve' at Mt. Cloud Bookshop. Since then, we've been keen to do another project together. He has always loved this little known story by Leaño. Gabe believes that part of his love affair with Baguio was instigated and fostered by this story. So he thought of staging an abridged version of it. In between excerpts, I sing songs from the American period to set the mood and give the audience a chance to exercise their imaginations."
Mercado said, "This story is romantic on so many levels. It talks of a city that is familiar even if parts of it are gone. It speaks of young love among the pine trees. It tells the tale of longing and human frailty not just of Luis the protagonist but also of Amparo and of the narrator of the story himself. Were they not cowards, too, for not fighting against expectations and gender constructs of that time?"
The songs lined up reflect the mood of the era. These include: "Anything Goes," "Misty," "I've Got a Crush On You," "A Nightingale Sang in Berkeley Square," "Let's Do It," "Bewitched, Bothered and Bewildered," "If Ever I Would Leave You," "Someone to Watch Over Me," "Somebody Bad Stole De Wedding Bells" and "If I Loved You."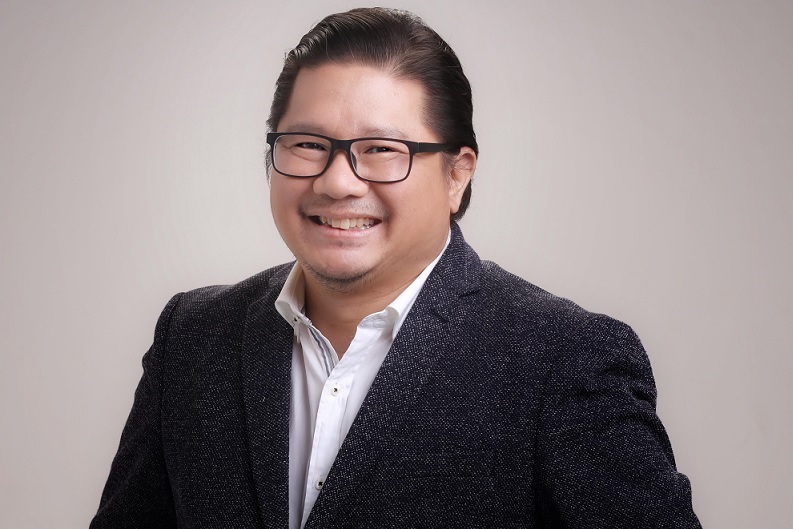 Gabe Mercado
The third "voice" in the reading is that of the narrator to be played by economics Prof. Ben Tapang. De Guia said of him, "Rehearsals have been so much fun. Ben lends so much texture and gravitas to our story."
Tapang, the conductor of the University of the Philippines Baguio choir for the longest time, met Mercado who said he thought an academic should do the writer's voice. "I'll shake in my boots for sure—my condition in joining was I'm not singing. I already lost my top notes, but can't resist the temptation to go jump in."
Asked what he could tell of Baguio society in the '30s, Tapang said it was "very layered by class and ethnicity. Even in terms of the lowlanders who had settled here—the Ilocanos, the Pangasinenses, the Tagalogs, add the European and American expats and their mestizo spawns, then mix them with the tourists. Someone should coin a word for this. 'Cosmopolitan' is not it. It was the '30s so who from the lowlands could afford to travel to Baguio? Amparo came all the way from Zamboanga for a vacation and stayed at Pines Hotel! Those were coño kids. Note their family names, except probably the author. These coño kids always had someone from the other side of the tracks as their mascot."
De Guia said, "I could hardly believe that the author abandoned writing to become a lawyer, to support his family. I could relate to his musings about Baguio. Although I am now a resident, there was a time when I used to come up as a tourist. I can relate to the romanticized version of Baguio, how the shadows and diffused sunlight coming through the pine trees might drive someone 'crazy', crazy in love."
For tickets to "Coward," call (074) 424-2734 or email info@hillstationbaguio.com.