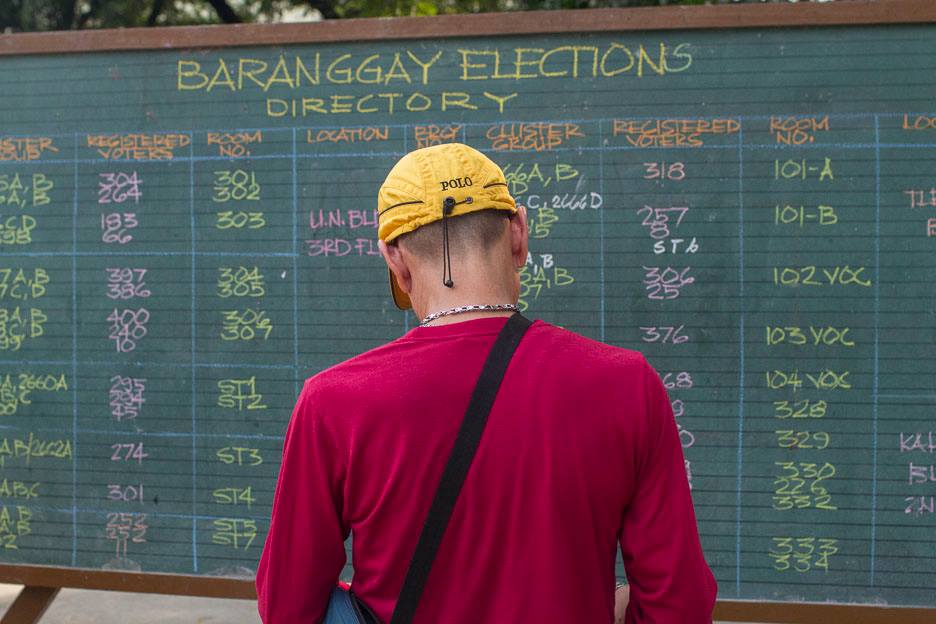 By VERA FILES
(UPDATED) The nationwide barangay election on Monday was generally peaceful despite scattered violent incidents and cases of election offenses, the Commission on Elections said.
"On the overall, at this point in time, mukhang okay na okay ang nangyayari. Wala kaming masyadong problema (There are few election-related incidents so far. It seems everything is OK. We don't have major problems)," Brillantes said.
The Philippine National Police (PNP) gave the same assessment and said the election was "fairly successful" and generally peaceful compared to the barangay election in 2010.
Voting in more than 170,000 polling precincts in 42,028 barangays started at 7 a.m. and ended at 3 p.m.
As bells rang to signify the end of voting hours, poll watchers and voters cheered as election tellers began the task of manually counting the votes.