Maribojoc, Bohol – With the lifting of the two–and-a-half-year ban on fiestas due to the Covid 19 pandemic, local folks are back to enjoying this much-loved celebration this month. And in an election year like this, the festivities are even more exciting with the anticipation of a political windfall.
It is May 5, feast day of the town's patron saint, San Vicente Ferrer, and everyone is in holiday mood.  A group of neighbors (mostly men) are happily sitting around a table with glasses of tuba and rum, exchanging banter about their "wilwig," the local term for the money distributed by some candidates during elections.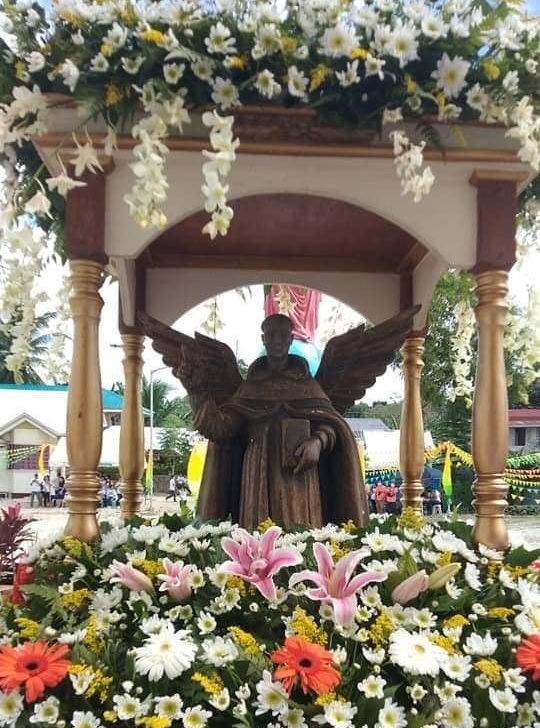 One man says he's still waiting for his "shower of cash," while another brags that  he expects someone to knock on his door or "crawl" (kamang) into his house anytime now to bring the cash-for-votes.
Boni Quirog, a Bohol Chronicle columnist, made what he called "a sad forecast" of "massive vote-buying onward to May 9" in Bohol because many candidates — both local and national — are "capable" and inclined to pay in order to win in the elections.
A saleslady of a Japan surplus shop in Tagbilaran casually asks a colleague,  "Have you received your "uwan-uwan?" (shower or share of cash)?  The other saleslady nods, saying she has received only P250 so far.  She adds that some at the provincial capital had gotten as much as P5,000 to P6,000 from some mayoral candidate for a straight ticket vote.
Flor Dal, a small business entrepreneur in the town of Corella, says that acceptance of cash in exchange for votes, euphemistically called "inangayan" (share) or "hinabang" (aid), has become a kind of tradition in the province.   The practice is more rampant now that many have lost their jobs because of the pandemic and suffered losses due to Typhoon Odette.
She explains that voters "do not ask to be paid" and simply take what candidates freely give. The money is considered a token for supporters and a candidate who does not hand out inangayan "will not be remembered by a voter."
"When the dogs start barking, followed by knocking on the door, those in the house run to the door and welcome the 'crawlers' (mangamang) who bring the much-awaited cash," Dal said.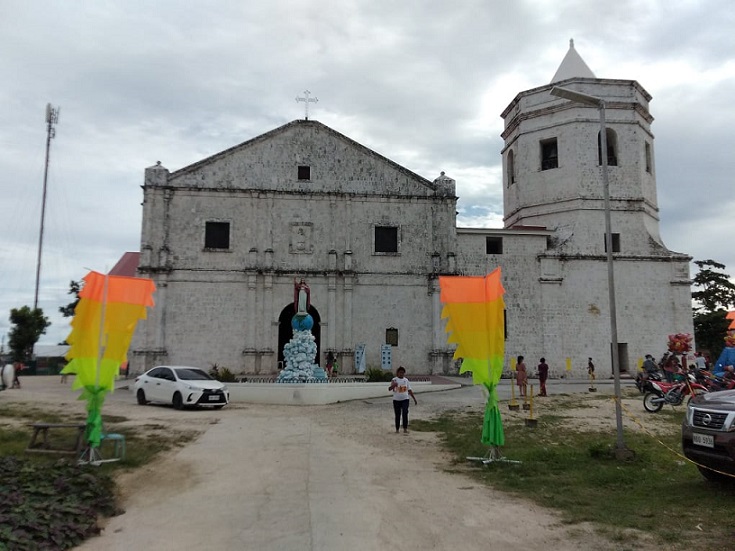 Bishop Alberto Uy of the diocese of Tagbilaran preaches that vote-buying is an illegal and "destructive" practice that leads to the election of many unqualified leaders. During the recent launch of a campaign against vote-buying, Uy said over radio station DYRD that cash-for-votes has prevented deserving individuals who do not have funds from running for office.
"If we want to change (in leadership), then we have to change our ways, as well," he stressed. Speaking In the local dialect, he expressed concern about politicians who buy votes in the May elections, pointing out the tendency for them to find illegal means to recoup their expenses once in office.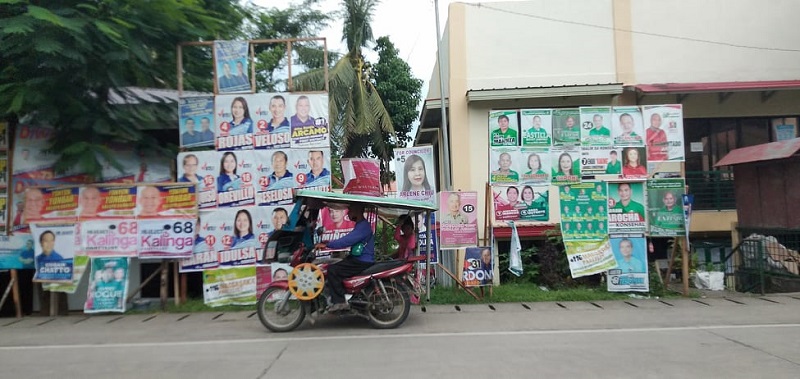 A survey conducted by the Holy Name University has found that a majority or 69 per cent of Boholano voters confirmed that they received "inangayan" in the 2019 mid-term elections.  The biggest amount from a single candidate was P20,000, while the smallest was P20.
In the 2016 elections, according to the same survey, the largest amount was P5,000.
While 52% of the respondents said that  inangayan "had no impact at all with regard to their political preference," 15% admitted that it influenced their choice of candidates.
"Once upon a time, it was almost unbelievable that Boholanos would sell their vote for P200. This is a measly .18 centavos per day since the bribe-giver sits in office for 1,095 days or three years (for a local position). If for P800 per voter, that is .73 centavos per day," an editorial in the Bohol Chronicle lamented.
Bohol has 949,791 registered voters in 1,109 barangays in the coming elections, according to the records of the Commission on Elections office in the province.