Members of several organizations concerned about China's aggressive activities in West Philippine Sea are organizing a trip Christmas time to Ayungin Shoal where the rusting BRP Sierra Madre manned by Marine soldiers stands, asserting Philippine sovereignty in the waters also claimed by China.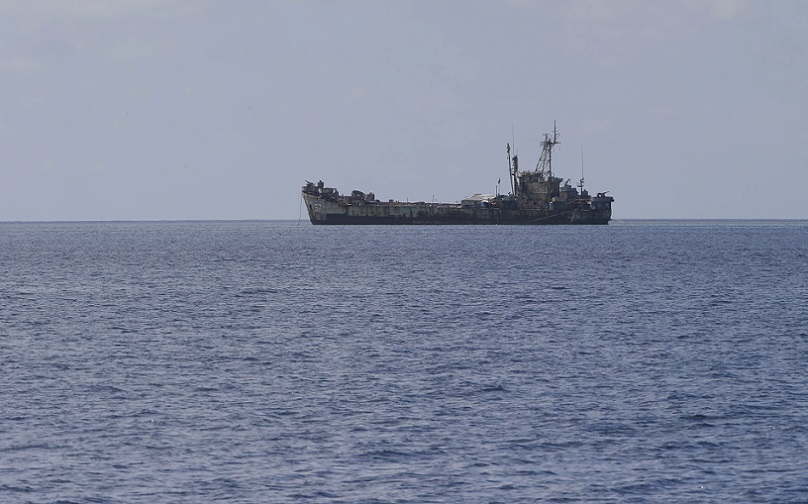 ATIN ITO!, a coalition of church leaders, entrepreneurs, fisherfolks, artists  and other groups concerned of the situation in West Philippine Sea, the maritime areas within the country's 200 nautical mile exclusive economic zone in the vast South China Sea, said in a  press conference Monday in Quezon City, that they are organizing an all-civilian "Christmas convoy and civilian supply mission" to Ayungin shoal, 105 nautical miles (194 km; 121 mi) west of Palawan.
Every month, civilian boats hired by the Philippine Navy and escorted by the Philippine Coast Guard bring food and other essentials to the six or seven members of the Philippine Marines. Lately, Chinese ships have been harassing the supply mission with either military grade laser and water cannons.
Aside from the Christmas convoy to Ayungin, ATIN ITO! said they are also planning a musical event and a Christmas donation drive to help the families of the affected fisherfolks.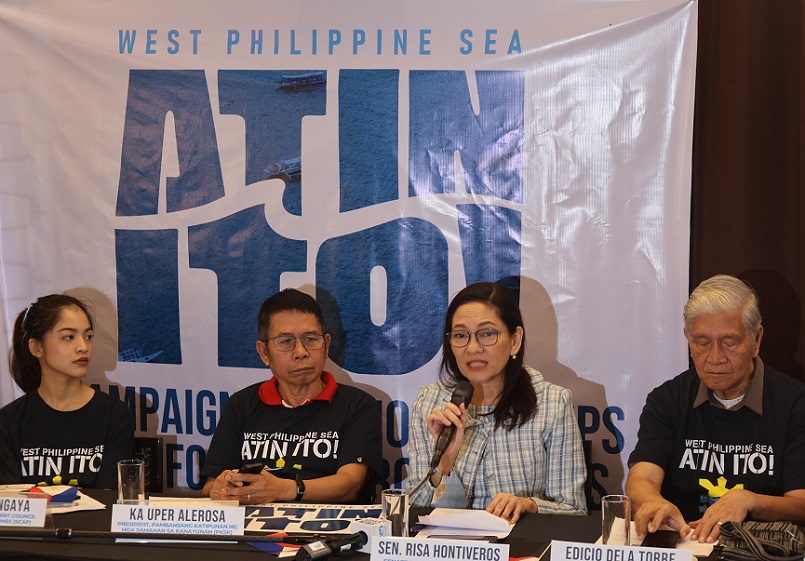 Sen. Risa Hontiveros, Senate deputy minority leader, and belong to Akbayan political party, said This donation drive is an essential response to the urgent needs of our fisherfolk. Nagpapasalamat ako sa mga organisasyon at indibidwal na nagsama-sama para sa inisyatibong ito. This is proof that when it comes to issues of Philippine sovereignty, the Filipino people will always stand united.
Edicio Dela Torre, president of Philippine Rural Reconstruction Movement (PRRM) President Edicio Dela Torre, that while the country asserts its sovereignty and territorial rights in the area, the welfare of fishing communities who rely on the WPS for their livelihoods must not be neglected.
"To donate to improve the living and working conditions of WPS fisherfolks is a patriotic act," Ruperto Aleroza, chairperson of the Pambansang Katipunan ng mga Samahan sa Kanayunan (PKSK), said.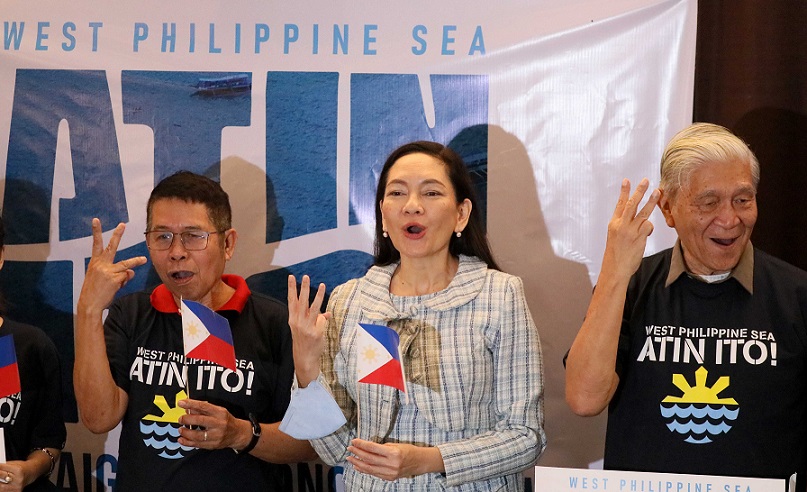 "BRP Sierra Madre symbolizes the Filipino people's peaceful but steadfast opposition to foreign encroachment. It also serves as a stark reminder of the precarious situation our Filipino fishing communities and frontliners face as they valiantly defend our sovereign right to fish and explore the area's waters for resources in the face of ongoing harassment by a foreign trespasser and invader," said Agee Liñan, Program Officer at the Center for Agrarian Reform for Empowerment and Transformation (CARET).
ATIN ITO! is comprised of the Philippine Rural Reconstruction Movement (PRRM), the Center for Agrarian Reform for Empowerment and Transformation (CARET), Pambansang Katipunan ng mga Samahan sa Kanayunan (PKSK), Pambansang Kilusan ng mga Samahang Magsasaka (PAKISAMA), Team Manila Lifestyle, concerned artists, Akbayan Party, Akbayan Youth, and the Student Council Alliance of the Philippines (SCAP).