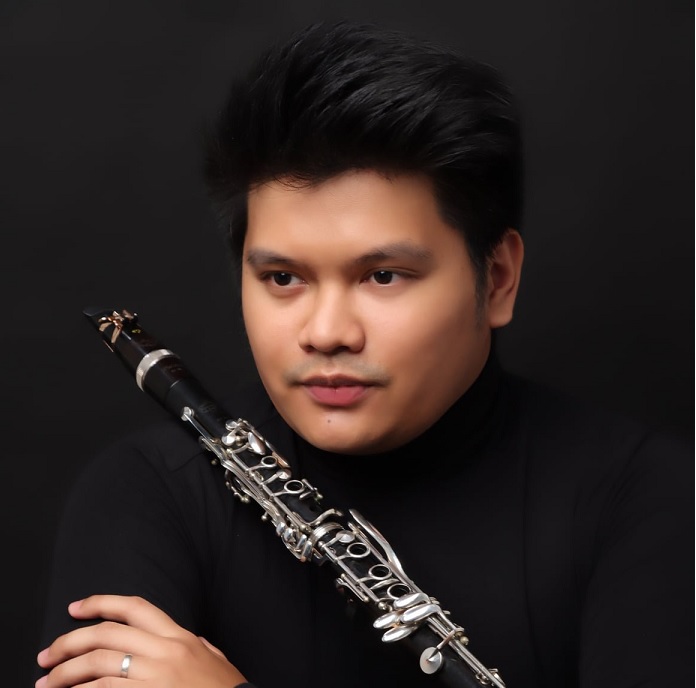 Prize-winning clarinetist Andrew Constantino is all set for one of his first live concerts this time with internationally acclaimed tenor Arthur Espiritu at the Manila Pianos on Monday, 6 p.m. October 17, 2022.
 He has no regrets going through forced intermission with  a long lull in music-making.
 His last live concerts before the pandemic were his first stints with the Asian Youth Orchestra (AYO) and also the last live concert at the Nelly Garden in Iloilo City.
 One thing that he learned from playing with AYO is that hard work pays off. "No matter how hard it is, it pays to work hard. After I experienced countless sectionals and rehearsals, it was a big surprise that I can actually do it just by doing what is right and paying attention to what the mentor and conductor say. They gave premium to quality playing more than quantity."
Like the rest of the performing artists, he had to cope and adjust very well.
 Constantino said he was able to adjust to the new situation. "I learned new things, like audio mixing, mastering, and video editing. I had a steady source of income even if I was not performing live."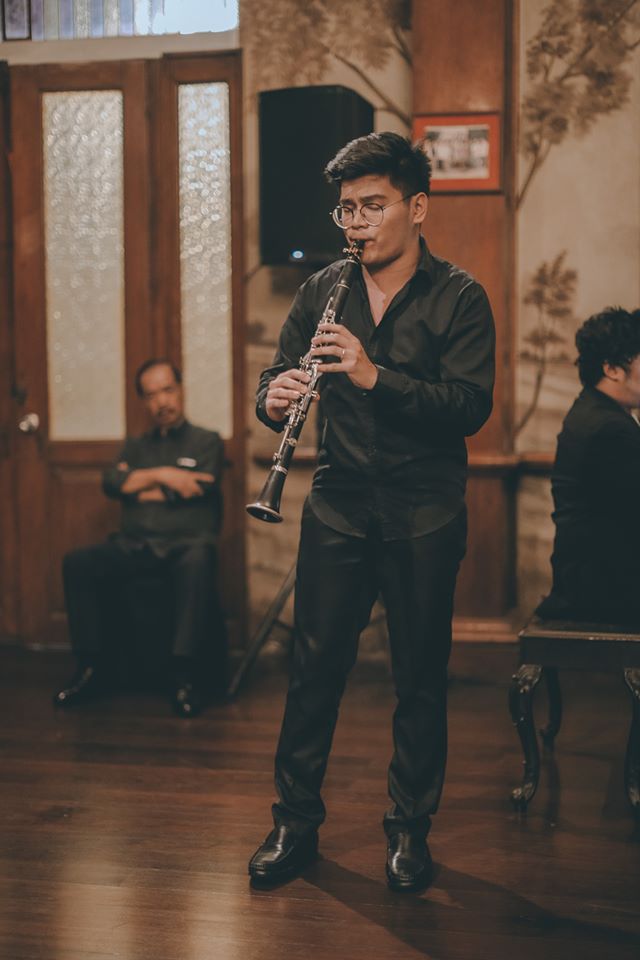 Like most artists affected by closure of concert venues, he turned to doing virtual concerts. "Because I did not want to risk my health and the people around me, I really refused to perform live. Luckily, my video and audio editing produced regular clients from the US, Canada, Europe, and Asia. I was able to build my modest business. Of course, I did not forget my goals as a professional musician. I still practice every day and learn new pieces and orchestral excerpts. I did it with the hope that when the situation got better, I am prepared to go back and perform live."
The result was his virtual concert with pianist Dingdong Fiel called Leap of Faith in an hour of contemporary pieces also at the Manila Pianos.
Now and then, he was kept busy conducting a band in his native Imus in Cavite.
 Just for the fun of it, his band joined the Malaysia International Virtual Band Championship along with his colleagues. "It was refreshing to see that even if we are coping with the pandemic, we can still showcase our talents virtually. Luckily, we got the gold!"
 Still the biggest disappointment was that the pandemic interrupted his stint with the Sichuan Symphony Orchestra where he was earlier accepted as vice principal clarinetist. "China had to temporarily close its borders and as a result, my dreams of working in an orchestra got postponed. I was a fresh graduate then. I was really excited about my first ever professional work. You can just imagine how the pandemic affected me so much. To be quite honest, I even stopped playing for months and it made me question my career. On the other hand, I know that I cannot stop and I tried to further to research and listen to other musicians who played the pieces before just to get a new set of ideas on how I could interpret it. The rehearsals with Sir Dingdong (Fiel) were fun and educational because he also gave me his input on the other pieces."
  With the gradual return of live performances, he is ready for the big challenge.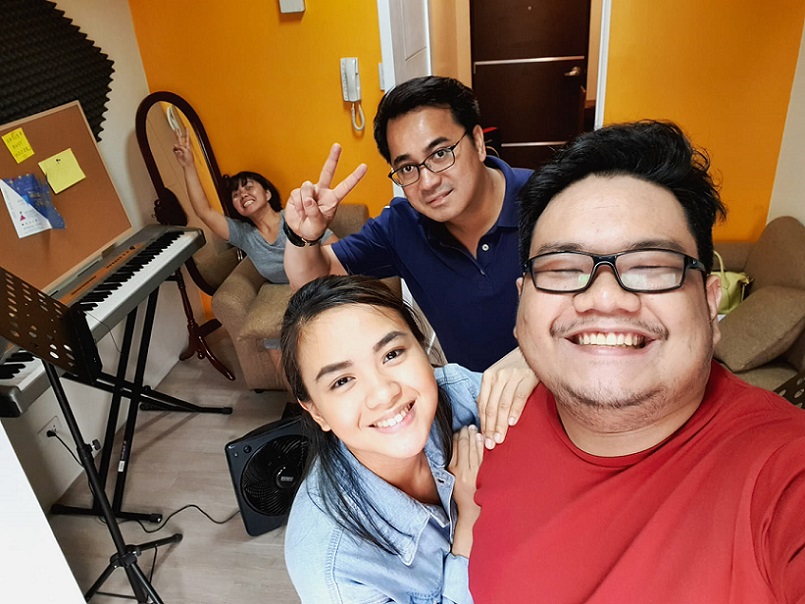 In the concert with tenor Espiritu and pianist GJ Frias, the clarinetist will play Fantasia on the Opera La Traviata by Giuseppe Verdi as arranged by Donato Lovreglio (1841-1907) and Fantasia on the Opera "Rigoletto" by Giuseppe Verdi as arranged by Luigi Bassi (1833-1871).
 He has high hopes live music will gradually go back to normal. "Although nothing beats live performances, I believe the pandemic has given a new platform for music in different countries. I foresee that after the pandemic, people will still enjoy live classical concerts alongside virtual performances."
  As he used to say, ""Music really connects people. It doesn't matter if you're Japanese, Korean, Chinese or Filipino. With the power of music, we can bring about world harmony and be of help to one another."
  (The October 17 concert at Manila Pianos will open with Our Father (Malotte) with Filipino songs and arias from Werther, Carmen, Rigoletto and Turandot, among others.  For tickets, call 09065104270.)