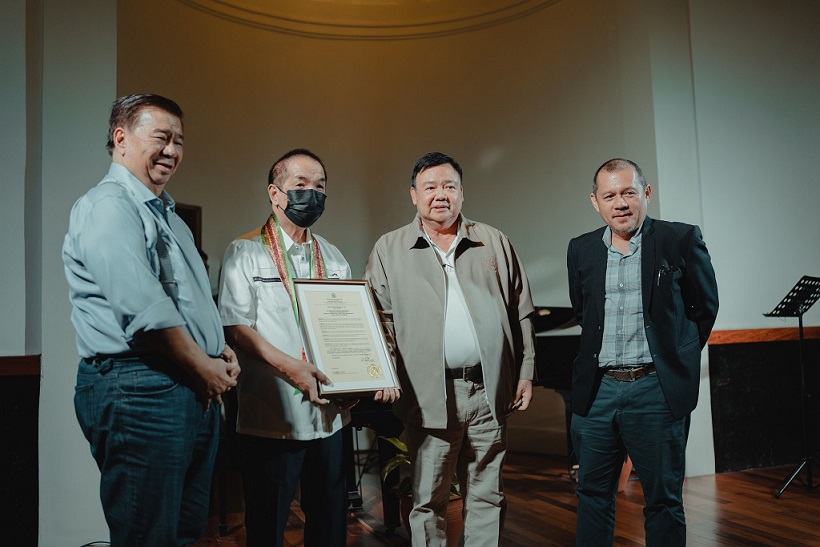 Iloilo City Mayor Jerry P. Treñas  has conferred honorary citizenship to writer-journalist, poet, and impresario Pablo Arcilla Tariman, a Bicolano,  in recognition of his artistic excellence and contribution to Iloilo's arts and culture.
The conferment came right after the farewell concert of Tariman at the University of the Philippines Visayas in Iloilo City feauring tenor Arthur Espiritu, clarinist Andrew Constantino and pianist GF Frias at the University of the Philippines, Visayas, Oct. 20.
Also present in the conferment were Sen. Franklin Drilon and UPV Chancellor  Clement Camposano.
An honorary citizenship is a status bestowed on a foreign or native individual deemed as admirable or worthy of distinction.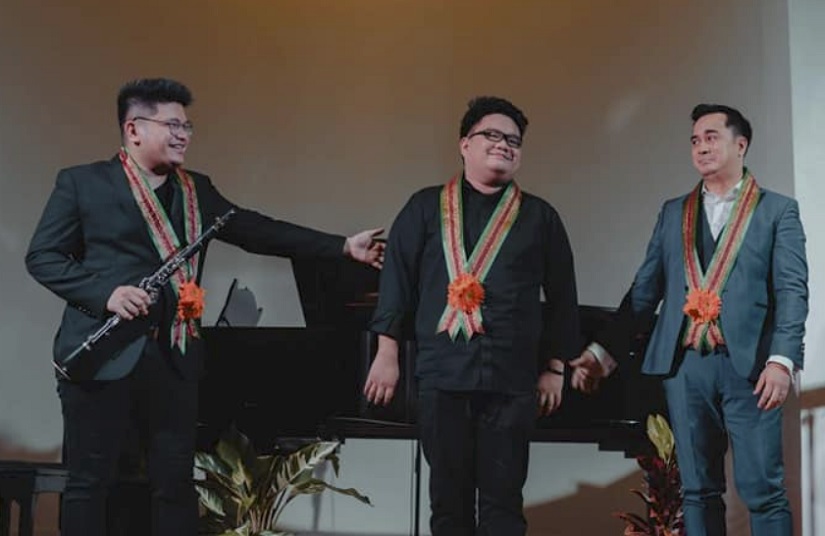 Since 2018, Tariman has presented eight concerts in Iloilo City, featuring world-acclaimed Filipino pianist Cecile Licad, 12-year-old cello prodigy Damodar Das Castillo, tenor Nomher Nival, soprano Jasmin Salvo, clarinetist Andrew Constantino, pianist Gabriel Paguirigan, and violinist Jeanne Marquez.
His intimate concerts were mounted in the premiere cultural heritage sites of Iloilo City – Nelly Garden, Molo Church and now the Performing Arts Hall of the UPV in Iloilo City.  The concerts were the toast of Iloilo's arts and culture circle.
The Oct. 20  concert was in memory of Ilonggo tenor Otoniel Gonzaga, the first and last Filipino tenor to sing Verdi's Otello and probably the first and last Filipino tenor to sing Calaf in Turandot. Espiritu, Constantino and Frias were given three standing ovations.
Other than Iloilo City, Tariman was likewise recognized as Outstanding Citizen of Manila by the City of Manila, Outstanding Pasigueño by the Pasig City government, and Outstanding Bicolano by the City of Legazpi.
Tariman also received citations from the city government of Isabela and Cebu City.
He was also recipient of the Aliw Awards in 2018 and the LEAF Award in 2020 for covering  the arts in the last 45 years in various publications.