By PABLO A. TARIMAN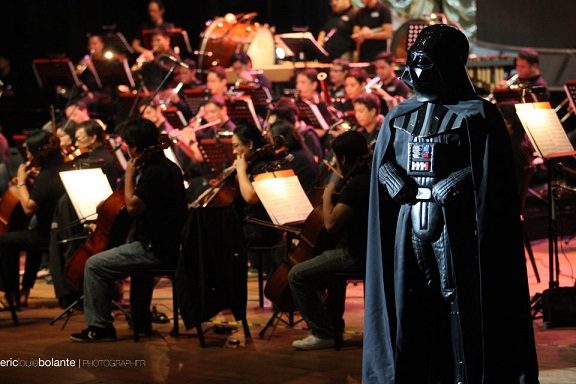 THERE are many things going for a TV network (with a film outfit) running a symphony orchestra.
For one, it is assured of resident musicians who can service the music needs of its telenovelas and film releases. It doesn't have to run to CCP or elsewhere for its music events requirements.
It is ABS- CBN's double advantage that its resident conductor, Gerard Salonga, is also a first-rate film scorer and arranger. Not all conductors have the versatility of Salonga who has all the makings of a good conductor. From the way he fared in his first classical outing with pianist Cecile Licad and other distinguished soloists, there is no denying that the young man is a good musician as well.
And to top it all, the conductor is very much articulate. The country needs his kind because not all good conductors make sense on national television.
Except for the likes of Leonard Bernstein.
But a symphony orchestra has other noble uses other than being harnessed for corporate needs. Thus its ongoing initiated outreach programs in schools are commendable.
But being a new orchestra in a country that already has a  Philippine Philharmonic, a Manila Symphony (the latter two with regular seasons) plus a Manila Philharmonic (though not very active),  regular concert audiences are naturally curious how far it could go in a music scene lorded over by pillars of classical music.
When the ABS- CBN Philharmonic reprised its  tribute to film scorer par excellence John Williams with another concert billed as "The Magic of John Williams,", the regular  crowd patronizing a symphony orchestra were noticeably absent (a few from the classical milieu came out of curiosity).
You can say that this is a new audience altogether – mostly the kind who can't survive the mental and artistic challenge of listening to a full symphony or a concerto.
With a program of a wide range of output of a film composer who turned 80 last year, Salonga opened with a 1984 Olympics fanfare and Theme, followed by Harry Potter and The Sorcerer's Stone Suite for Orchestra (Hedwig's Theme, Nimbus 2000 and Harry's Wondrous World).
With his music recreated by a symphony orchestra, John Williams was indeed a good choice for a concert devoted to film music. Williams is associated with a string of blockbusters and award-winning films and a few flops.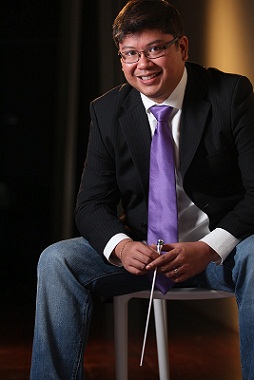 Also, Williams is not just your typical, prime-a-dozen film scorer.
The film music icon had solid classical grounding at Juilliard, has composed several serious pieces among them a concerto for cello and  orchestra premiered by no less than Yo Yo Ma and he was associated with the Boston Pops  and later getting to conduct the New York Philharmonic in a concert  of his award-winning film music.
In one part of the concert, Salonga noted that everything about "Yes Giorgio" (starring Luciano Pavarotti) was a failure from box office to artistic yardstick. Probably the only thing going for it was the music of John Williams.
After which, he introduced the two soloists, Jose Mari Chan and Karylle, who sang "If We Were In Love" from the same film.
Karylle registered very well with the orchestra but one could not say the same was true with composer-balladeer Jose Mari Chan. The lady soloist had crystal clear pitch anywhere she entered the orchestra but the famous balladeer did not quite enhance the duet. The microphone in fact magnified the fact that the soloist was not earmarked singing for an orchestra – at least in that number identified with Pavarotti in "Yes, Giorgio."
Another noteworthy "soloist" was the concertmaster, Ralph Taylan, who did a beautiful, if, haunting violin passage identified with Itzhak Perlman.
The rest of the concert went by with film music from E.T., Superman, Jaws and Jurassic Park.
There was a human replica of Superman who joined Karylle in "Can You Read My Mind." Excerpts from the film were already being flashed on the screen as the orchestra played the Superman music. The sight of a live Superman on stage didn't add anything to the music. With Karylle pretending to fly with a non-singing Superman as she sang the theme song — really left nothing to the musical imagination.
Salonga probably knew what to expect with this kind of concert format and his sense of humor saved the day. Jokingly, he wondered where those characters came from and how come there was just one robot when there was supposed to be several of them. Indeed, more characters from different films identified with Williams suddenly appeared on stage with  non-playing, non-singing roles and were cheered by a delighted audience who gave the orchestra a standing ovation after the Theme from Jurassic Park was played.
Salonga quipped that the standing ovation was really cool and indeed he was thankful there was no ovation while the orchestra was still tuning up. The giggle from the audience continued when they found out the conductor was wearing a Superman shirt underneath his concert attire.
As it was, the ABS- CBN orchestra proved what it could very well do with film music. The good thing about this orchestra was that it was playing film music with the passion and dedication given to classical stuff.
That it succeeded in attracting new audiences for the orchestra was another plus factor.
For now, it should give its pop soloists a brief intermission and prepare bigger challenges working with the likes of pianist Cecile Licad and tenor Arthur Espiritu.
That way, it can prove that it can do justice to Brahms and Liszt as it can do justice for John Williams.