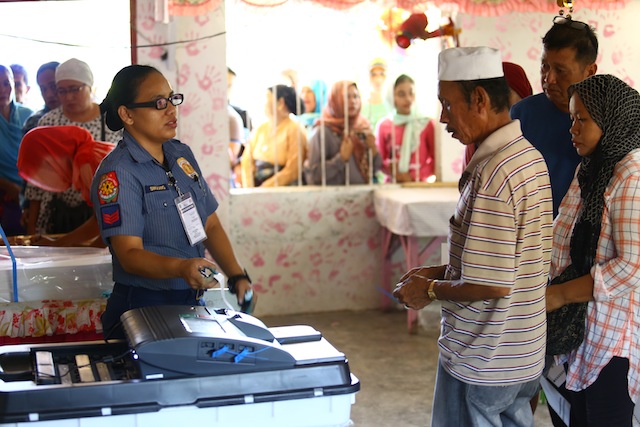 By FERDINANDH B. CABRERA, MindaNews
SULTAN KUDARAT, Maguindanao — Voters here say the next elections in this town should have police officers instead of teachers as members of the Board of Election Inspectors (BEIs) as the special elections Saturday in Barangay Katuli started and ended with no untoward incident.
"Voting went on smoothly without delay and without any problem," Estilleta Orbase, Sultan Kudarat election officer, said after about 700 voters successfully cast their votes.
Special polls were also held in Panglima Estino in Sulu and Binidayan in Lanao del Sur.
[btn link="http://www.mindanews.com/top-stories/2016/05/15/in-maguindanaos-special-polls-voters-prefer-cops-as-bei-members/" target="_blank" color="orange"]Read More in MindaNews[/btn]