Fact-checkers under attack can now access legal support and resources through the Fact-Checkers Legal Support Initiative (FLSI).
Launched Jan. 9, the FLSI is a product of the collaboration among the Media Legal Defence Initiative (MLDI), Reporters Committee for Freedom of the Press (RCFP), and the International Fact-Checking Network (IFCN) in response to the growing threats fact-checkers face globally.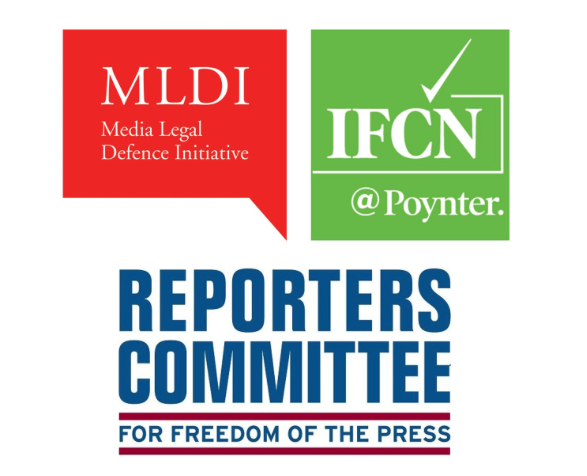 These threats take the form of online harassment, physical violence and spurious lawsuits, among others.
The FLSI intends to connect fact-checkers to lawyers, establish a fund to help them pay legal fees in the absence of pro bono support, and put out guides covering main legal and nonlegal threats faced and how they can be mitigated.
The Philippines is among the four countries to be covered in the first guide FLSI will produce, along with Brazil, Italy and the United States.
"In an era where the term 'fake news' has become weaponized, some choose to attack the referees," MLDI Chief Executive Officer Lucy Freeman said in a press release.
"2018 was a tough year for fact-checkers," IFCN Director Alexios Mantzarlis said. "High-profile attacks from politicians unhappy to be held accountable for their words, organized online harassment by partisan trolls and a smattering of legal threats meant fact-checkers had to deal with much more than just getting to the truth."
"Legal suits are being used by tyrants to silence critical media and fact-checkers who hold those in power accountable," said Ellen Tordesillas, president of VERA Files which runs VERA Files Fact Check, a verified signatory of the IFCN Code of Principles.
"In the Philippines, where libel is a criminal offense, the journalist faces the grim prospect of imprisonment, if convicted," she said. "The FLSI will ease a substantial part of the burden and provide relief for media organizations involved in fact-checking."
Social media giant Facebook, which has a third-party fact-checking program, is among the FLSI's donors–a move Rappler, another IFCN signatory, praised.
"I am happy that Facebook, through this fund, is acknowledging the legal and financial challenges associated with the work that we do. As Rappler's case shows, the risks are real," Gemma Bagayaua-Mendoza, head of Rappler's fact-checking initiative, said.
The government has recently charged Rappler Holdings Corp. and its president Maria Ressa with tax evasion.
"Fact-checking is usually synonymous to challenging statements and claims of those in power. Helping address legal risks arising from fact-checking work is a step in the right direction," Mendoza added.
Rappler and Vera Files are Facebook'sthird-party fact-checkers in the Philippines, along with the Agence France-Presse.
The FLSI website will be launched later this month. In the meantime, fact-checkers in need of legal support because of their work may apply at any time through MLDI's application portal.
Duke Reporters' Lab databaselists more than 160 active fact-checking projects worldwide. Of these, 61 are IFCN verified signatories.