By ELLEN T. TORDESILLAS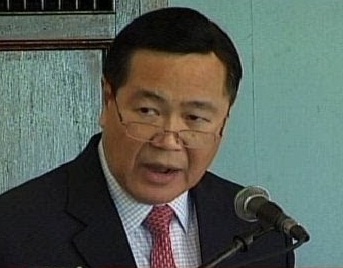 USING China's very own ancient maps, Justice Antonio T. Carpio debunked the Asian superpower's ownership claims of almost the whole of South China Sea based on "historical facts."
In a lecture at De La Salle University "Historical Facts, Historical Lies and Historical Rights in the West Philippine Sea," Carpio took up China's invitation to look at the "historical facts" by examining not only Chinese ancient maps but also maps of Philippine authorities and other nationalities
Carpio said "All  these ancient maps show that since the first Chinese maps appeared,the southern most territory of China has always been Hainan Island, with its ancient names being Zhuya, then Qiongya, and thereafter Qiongzhou. "
"Hainan Island was for centuries a part of Guangdong Province until 1988 when it became a separate province," he added.
Carpio said that after the Philippines filed in January 2013 its arbitration case against China before an international tribunal, invoking UNCLOS (United Nations Convention on the Law of the Sea ) to protect the Exclusive Economic Zone of the Philippines, China stressed "historical facts" as another basis for its maritime claims in the South China Sea.
Carpio said Chinese diplomats now declare that they will not give one inch of territory that their ancestors bequeathed to them.
He quoted General Fang Fenghui, Chief of Staff of the People's Liberation Army, during his recent visit to the United States saying, "territory passed down by previous Chinese generations to the present one will not be forgotten or sacrificed."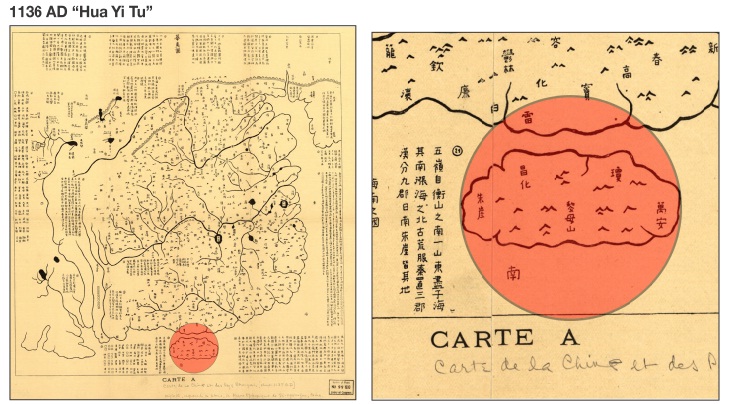 Carpio said: "Historical facts, even if true, relating to discovery and exploration in the Age of Discovery (early 15th century until the 17th century) or even earlier, have no bearing whatsoever in the resolution of maritime disputes under UNCLOS. Neither Spain nor Portugal can ever revive their 15th century claims to ownership of all the oceans and seas of our planet, despite the 1481 Papal Bull confirming the division of the then undiscovered world between Spain and Portugal. The sea voyages of the Chinese Imperial Admiral Zheng He, from 1405-1433, can never be the basis of any claim to the South China Sea. Neither can historical names serve as basis for claiming the oceans and seas. The South China Sea was not even named by the Chinese but by European navigators and cartographers. The Song and Ming Dynasties called the South China Sea the 'Giao Chi Sea,' and the Qing Dynasty, the Republic of China as well as the People's Republic of China call it the 'South Sea' without the word 'China.' India cannot claim the Indian Ocean, and Mexico cannot claim the Gulf of Mexico, in the same way that the Philippines cannot claim the Philippine Sea, just because historically these bodies of water have been named after these countries."
Carpio said in the early 17th century, Hugo Grotius, the founder of international law, wrote that "the oceans and seas of our planet belonged to all mankind, and no nation could claim ownership to the oceans and seas."
This revolutionary idea of Hugo Grotius later became the foundation of the law of the sea under international law.
To download Carpio's complete speech please go to: https://dl.dropboxusercontent.com/u/18010607/The%20Historical%20Facts%20in%20the%20WPS.pdf
Or here: https://www.dropbox.com/s/jzahtbarfazlzdh/The%20Historical%20Facts%20in%20the%20WPS.pdf#sthash.y4IPs1KB.dpuf