By MIKHAIL FRANZ E. FLORES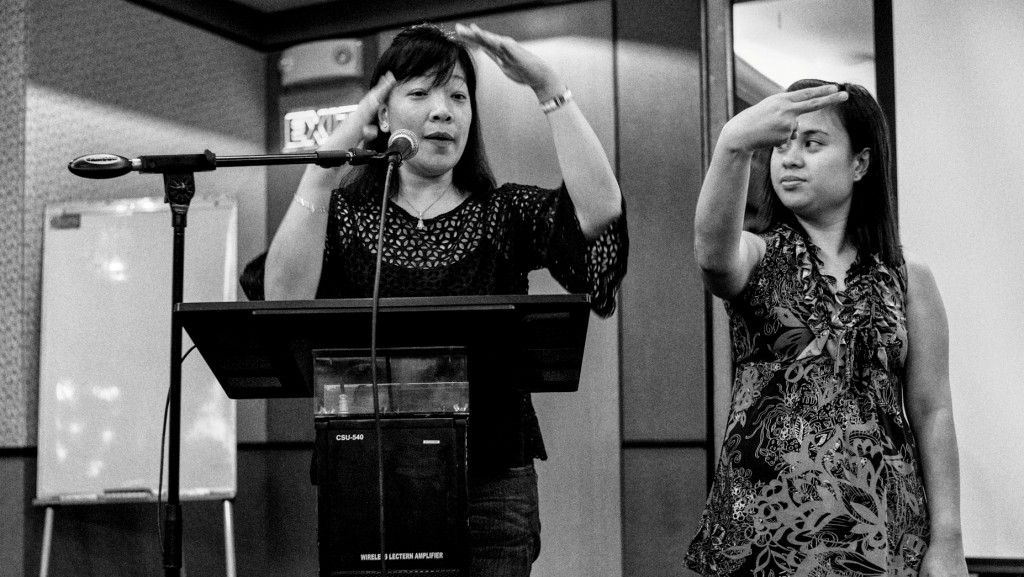 Now that the K to 12 system of education is being enforced in the country and native languages have begun to be used as medium of instruction from kindergarten to Grade 3, deaf children will also get the chance to use their mother tongue: sign language. 
The Deaf Education Council (DEC) began consultation with deaf educators in developing a sign language curriculum for non-hearing pupils at a forum at the University of the Philippines College of Education Auditorium last month.
The DEC and the deaf community will decide what sign language public schools will use in the mother tongue-based multilingual education (MTB-MLE) for the deaf.
The MTB-MLE is an integral part of the DepEd's K to 12 educational reform program which added two years to the erstwhile 10-year basic education cycle. The mother tongue will be the medium of instruction from kindergarten to Grade 3. The languages include Tagalog, Kapampangan, Pangasinense, Ilocano, Bikol, Cebuano, Hiligaynon, Waray, Tausug, Maguindanaoan, Maranao and Chavacano.