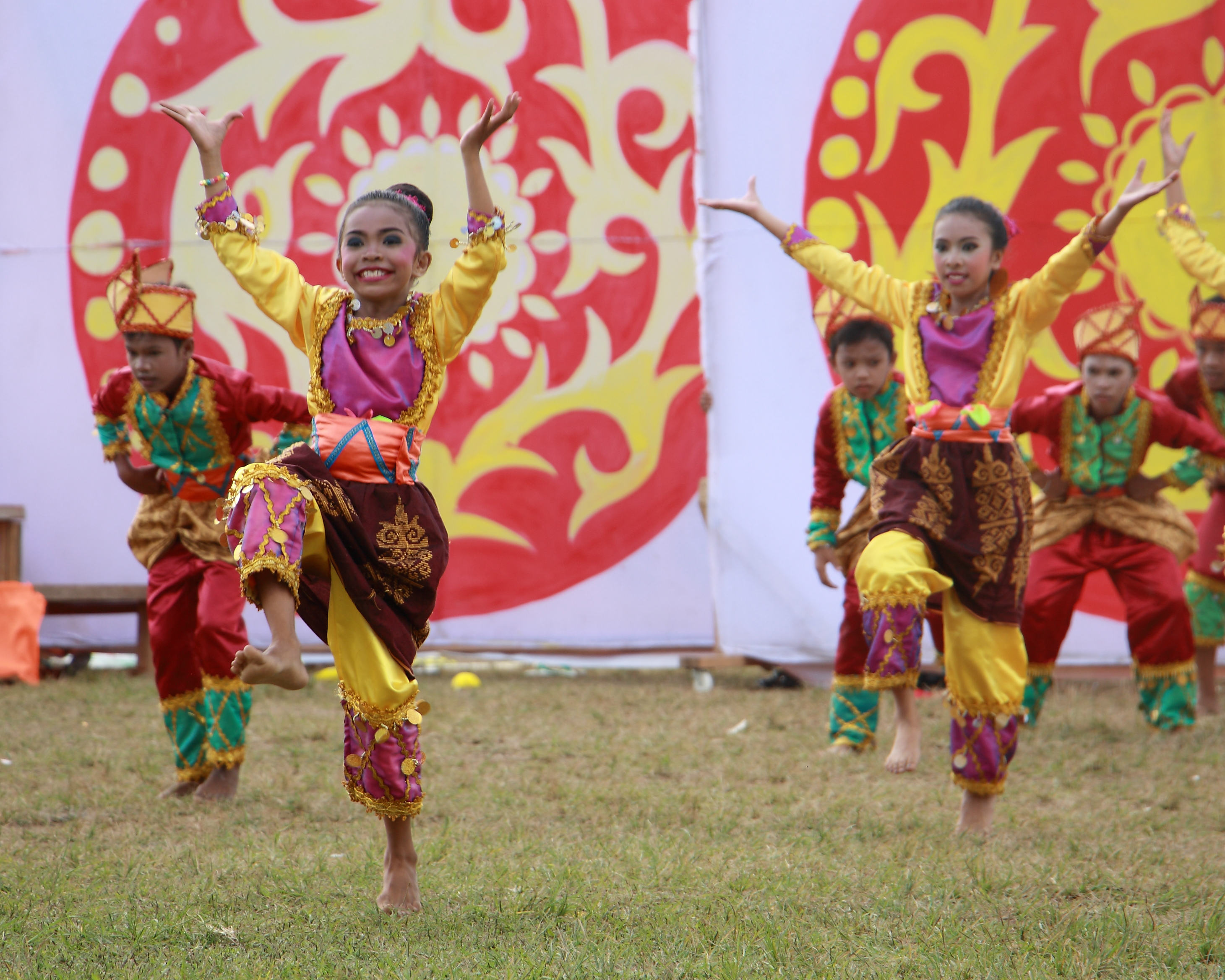 Text by JAKE SORIANO; Photos by KAYE SORIANO
UPI, Maguindanao—Drums beat loud and fast. A showcase of moves with the bilao and the indigenous basket biton for props, a splash of colors and folk rhythms thundering from the agong and the kulintang filled the streets of this town up in the mountains.
Already on its 12th installment, Upi's Meguyaya festival on Monday had its biggest year yet with nine teams of street performers from Cotabato City, Datu Piang in Maguindanao and Esperanza in Sultan Kudarat, as well as a local team of grade school pupils.
The festival serves as a great reminder for Mindanao and the rest of the country that unity among people with different religious and cultural backgrounds is not only possible but is here a reality.
"We can't help but reminisce the good relations, the good working together of everyone to make the Meguyaya festival more meaningful, especially for the tri-people of Upi," said Mayor Ramon A. Piang Sr.
The mayor was referring to the lumad group Teduray whose thanksgiving feast the festival takes its name from, the Bangsamoro people, and the Christian settlers from Luzon and the Visayas.
Upi's own delegation of elementary pupils in the end won the competition for their performance that highlighted the tri-people's varied courtship and marriage rituals.
"Kung titingnan po natin ang ating Meguyaya festival, nakatulong ito para mas lalong maging buo, para lalong maging mag-isa ang ating pananaw: pananaw sa ating kaunlaran, pananaw sa development, pananaw sa pag-buo ng ating samahan dito sa ating bayan ng Upi (If we observe the Meguyaya festival closely, we see that it helps us unite and be one in our outlook for progress, development and harmony here in our town of Upi)," said Piang.
Datu Piang Mayor Genuine Piang Kamaong, a guest at the festival celebrations, praised the Meguyaya festival for being "a manifestation that the municipality of Upi is not only a peaceful municipality but also one of the progressive municipalities in the province of Maguindanao."
The festival is now already making its name in important festivals across the country, he added.
In fact, earlier this year, the Meguyaya festival placed second in the annual Aliwan Fiesta street-dance championships in Manila presented by the Cultural Center of the Philippines, among others.
"Upi has actually leveled up in terms of tourism," said Nelly Nita Dillera, the Department of Tourism's director for Region 12 and chairperson of the board of judges of the Meguyaya street-dance competition.
"Festivals are just one area of tourism because they're seasonal," Dillera added, before further challenging the Upi local government to also capitalize on its other tourism potentials. "Hindi pa last ito (This won't be the last)," promised Piang."We will move on and upgrade our festival celebration."