AMIEL MARK CAGAYAN, Reporter and Videographer
ARTHA KIRA PAREDES, Writer
UPI, Maguindanao—At the first hour of the first day of the general voters' registration in the Autonomous Region for Muslim Mindanao  (ARMM), the indigenous Teduray of South Upi embarked on a journey to become voters.
They came down from their homes up in the mountains, about four kilometers from the Commission on Elections registration site in the town center.
As early as 7 a.m. many were already lined up at the Multipurpose Hall waiting for the registration to start.
Comelec Resolution 9427 approved in May allows indigenous peoples to register without birth certificates and identification cards because majority of them don't have these documents.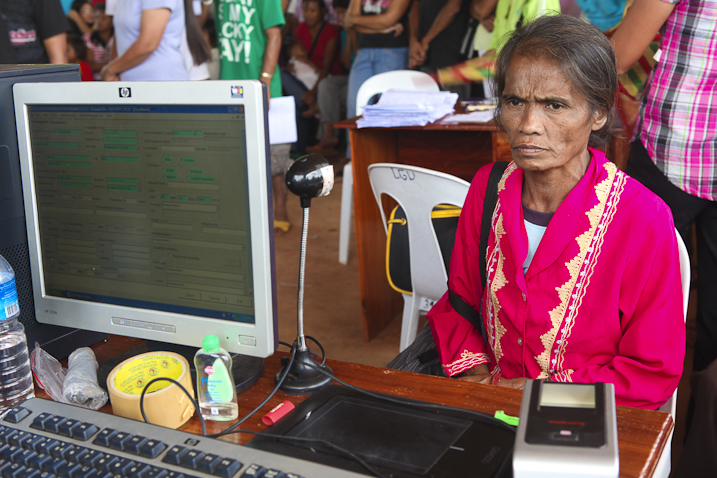 Most of the 200 or so Teduray who signed up on the first day of the 10-day registration were certified by their community leaders as residents qualified to vote.
Because some could not read and write, they were assisted by the Comelec and the Parish Pastoral Council for Responsible Voting.
The Teduray are native to South Upi and its neighboring town North Upi.
(ARMM WATCH  is a project of VERA Files in partnership with MindaNews, The Asia Foundation and Australian Agency for International Development.)