By BABYLYN KANO-OMAR
BONGAO, Tawi-Tawi— The local Commission on Elections asked for military augmentation while the general voters registration was ongoing in the province.
Members of the Philippine Marines were asked to provide additional security in registration centers following observation that the policemen's familiarity with the locals was the cause of squabbles among registrants.
Marines are generally perceived to be more neutral because they do not have relatives and acquaintances in the province unlike policemen who were reported to be taking part in distributing priority numbers and forms to people they know.
The police's involvement in the distribution of forms and in assisting with the priority numbers had caused irritation among registrants, especially those who waited for days.
Members of police and military are not allowed within 10 meters of the registration centers, according to Comelec Resolution 9475 that provided guidelines for the Autonomous Region in Muslim Mindanao (ARMM) voters' registration that took place from July 9 to 18.
Section 7 of the resolution states that an election officer or assistant election officer may, if deemed "necessary, order the detail of a policeman or any peace officer for his protection or for the protection of the registration documents and paraphernalia." But even then, they are to stay outside the registration centers.
It also said that "in no case shall the said policemen or peace officer hold any conversation with any applicant or disturb or prevent or in any manner obstruct the free access of the applicants" to the registration center.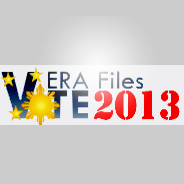 (Babylyn Kano-Omar is a journalist at DXGD-AM, a radio station run by the Catholic Church in Bongao, Tawi-tawi. She is also provincial coordinator of the Parish Pastoral Council for Responsible Voting or PPCRV and is president of the Electoral Reform Advocates. ARMM WATCH is a project of VERA Files in partnership with MindaNews, The Asia Foundation and Australian Agency for International Development.)