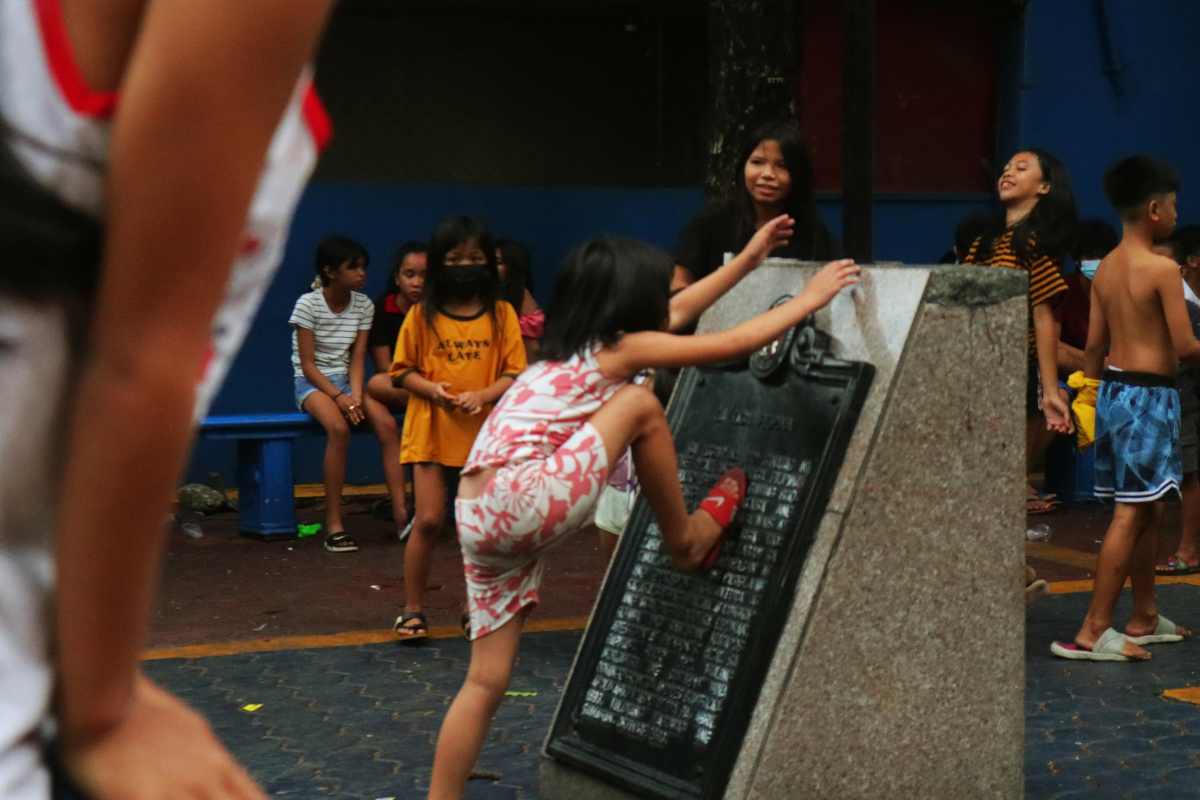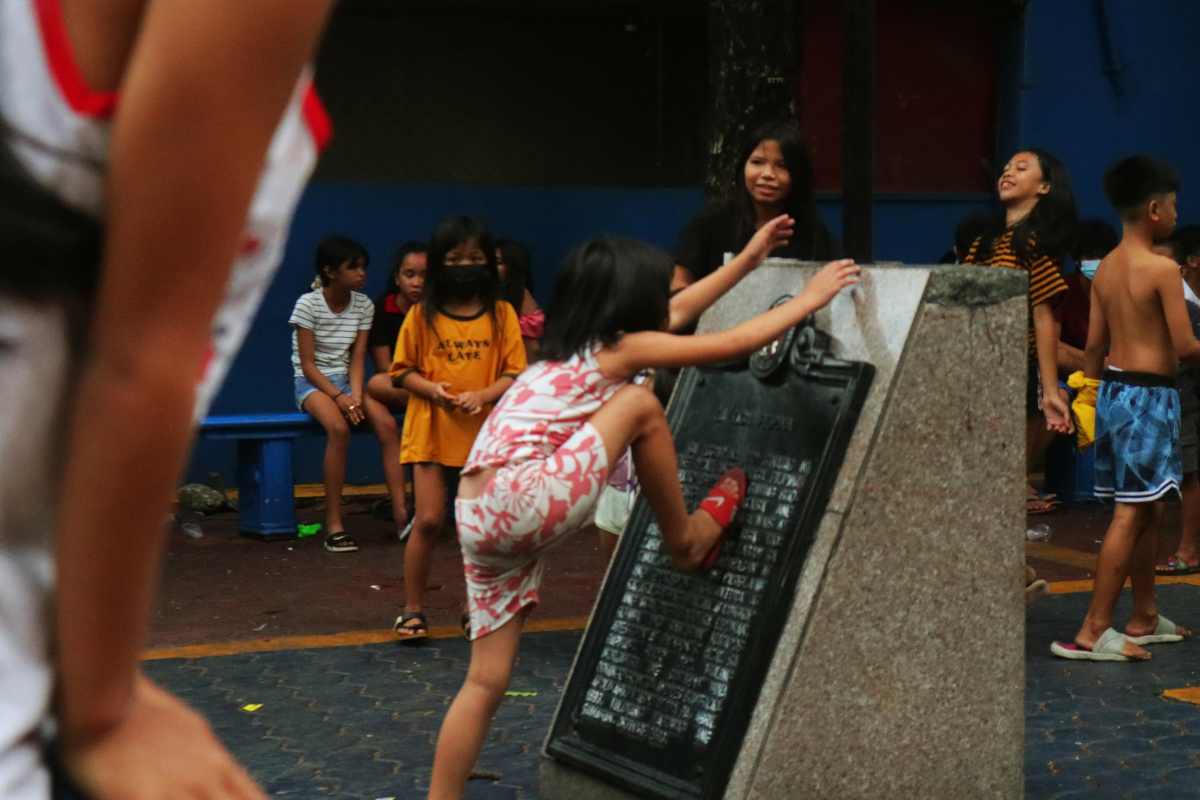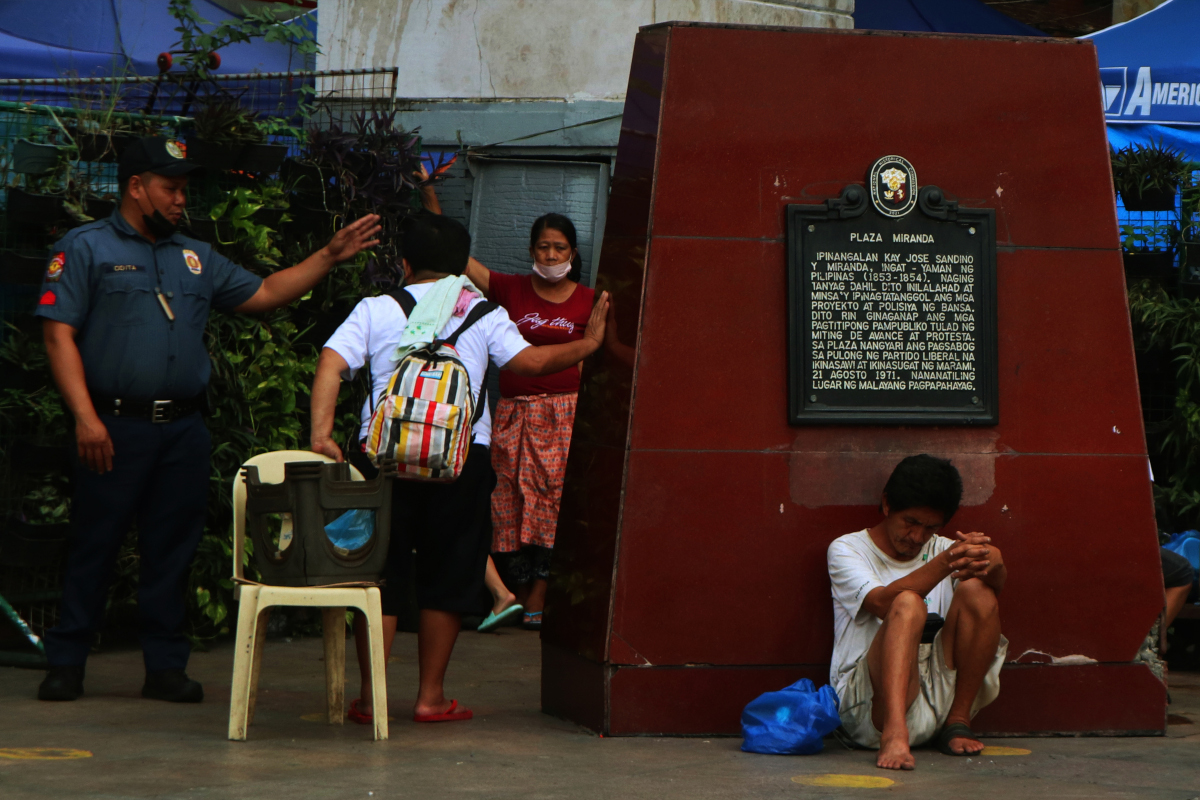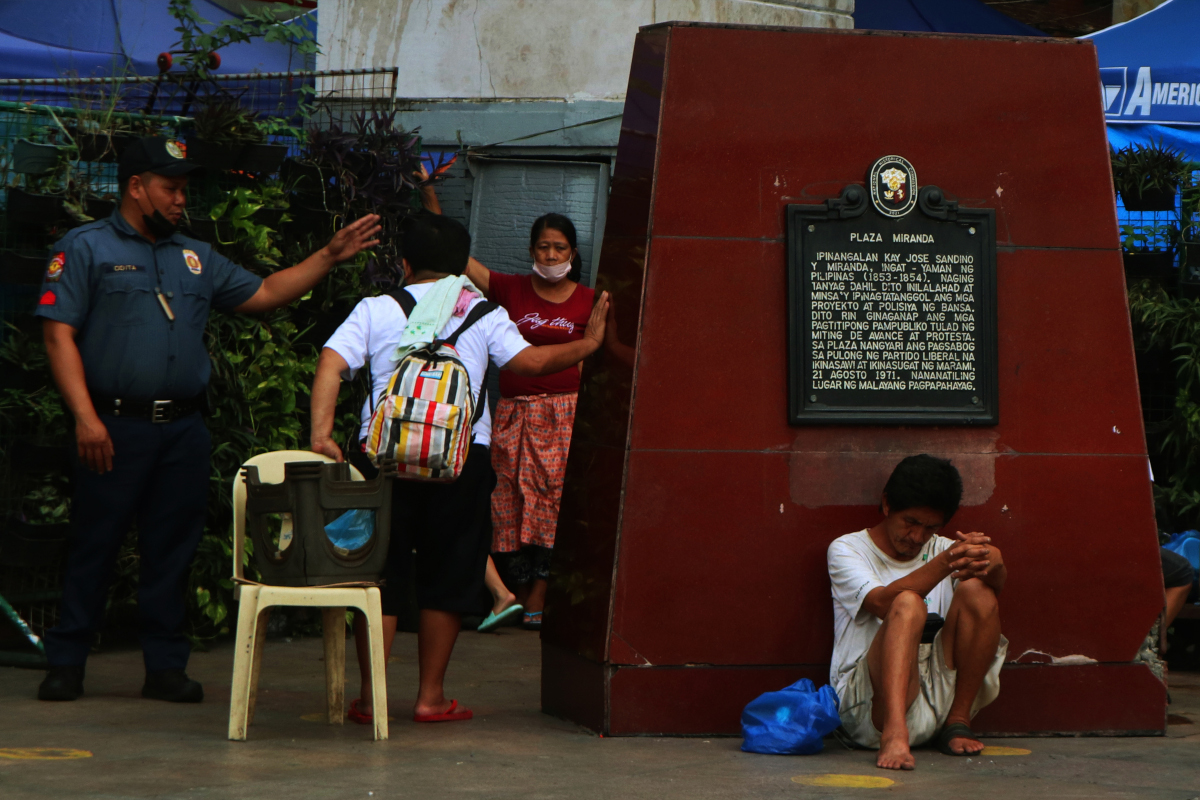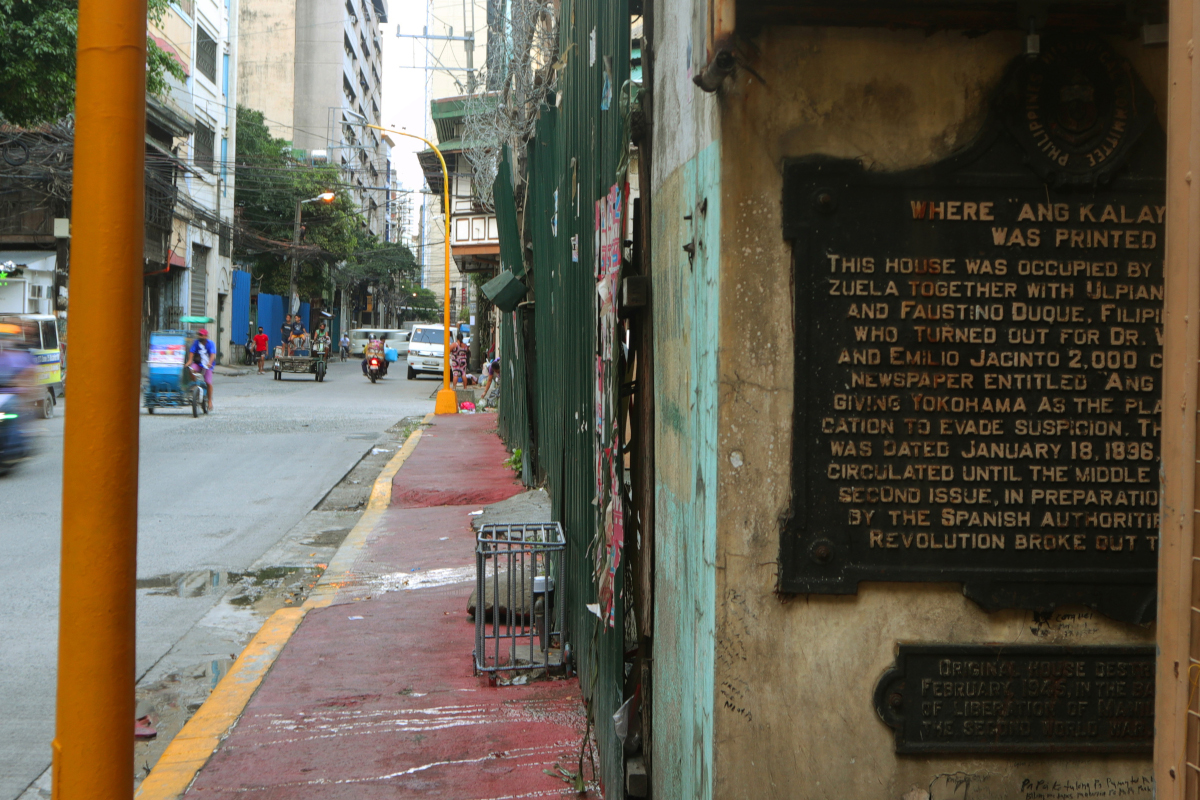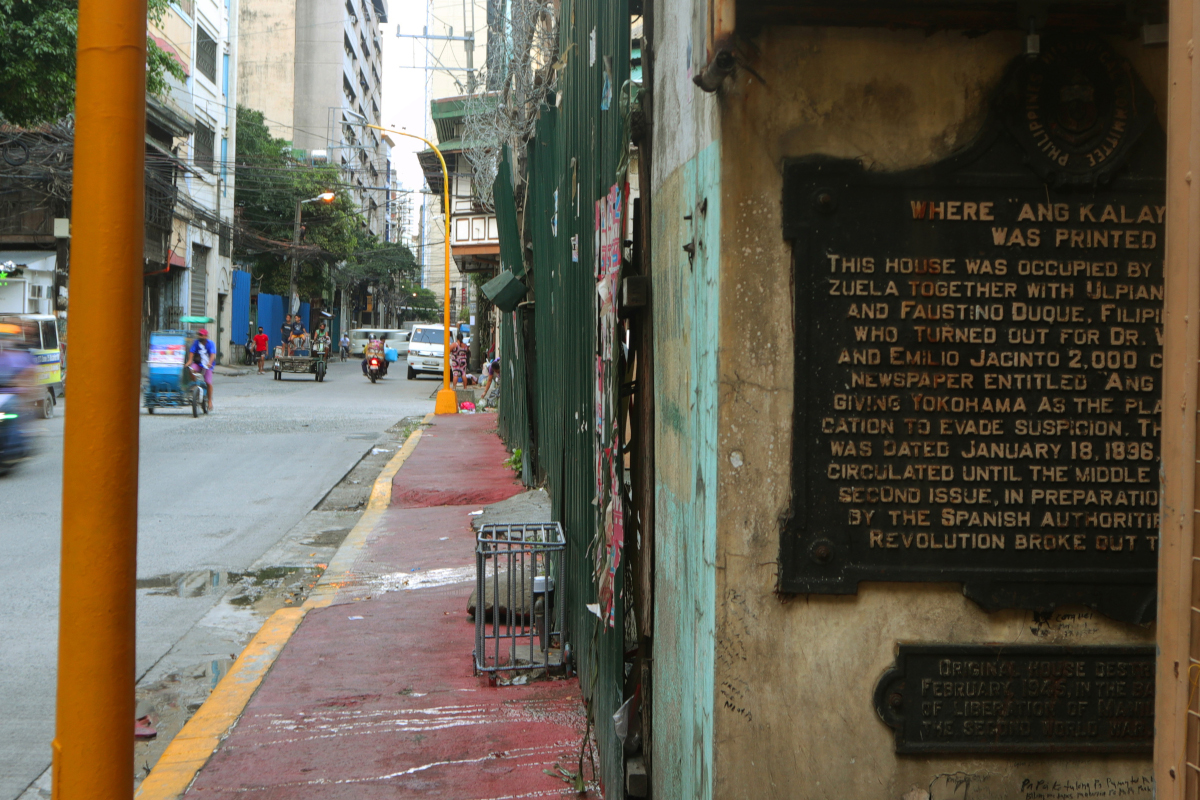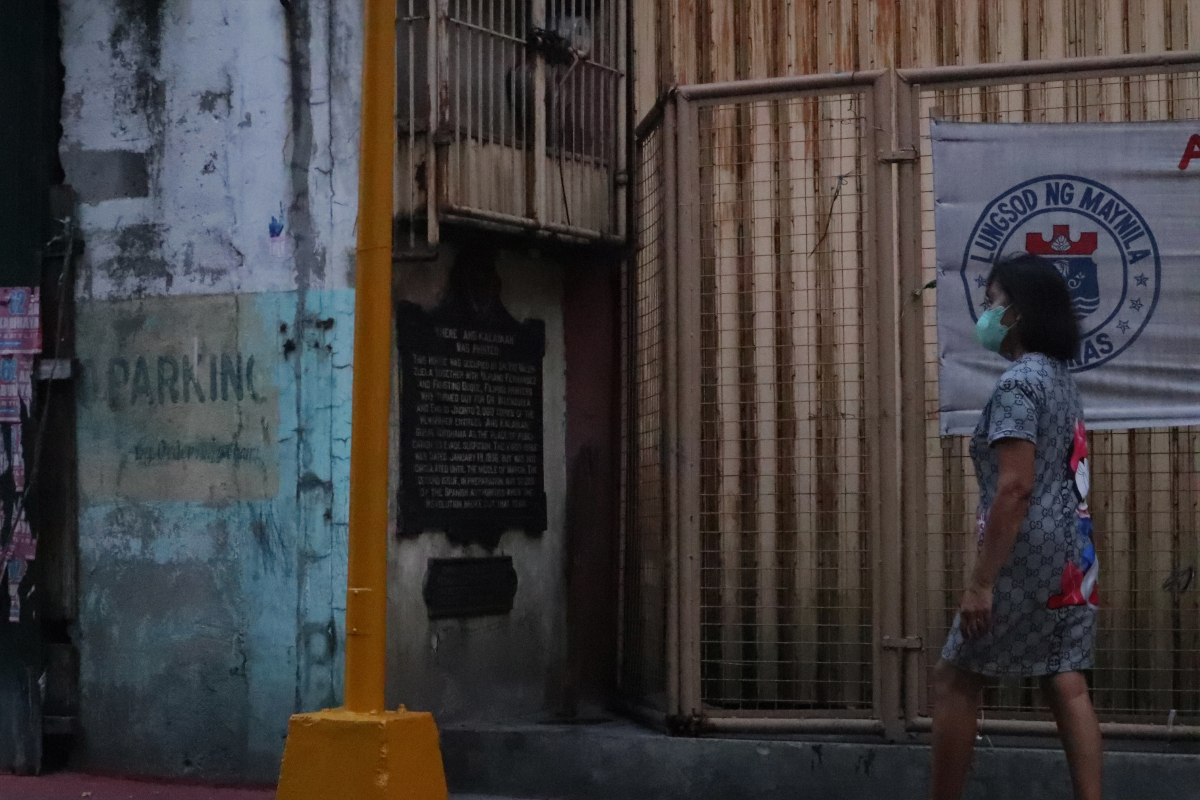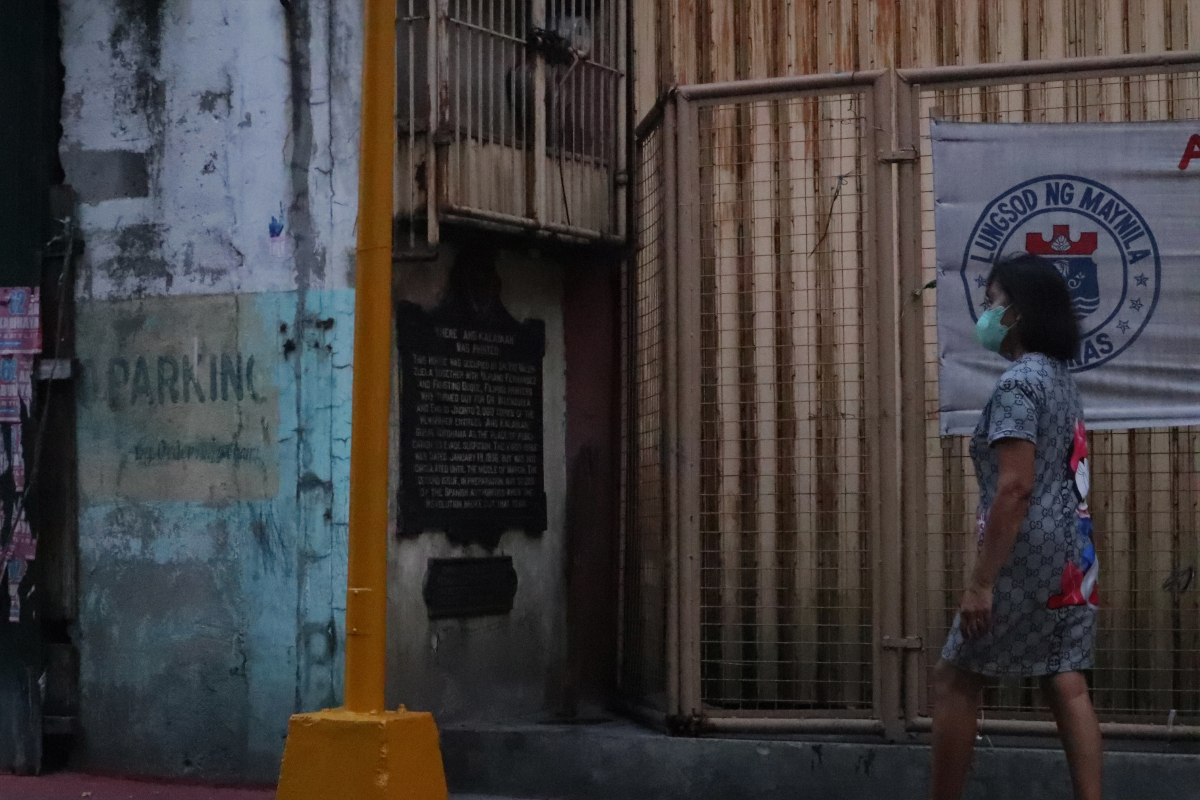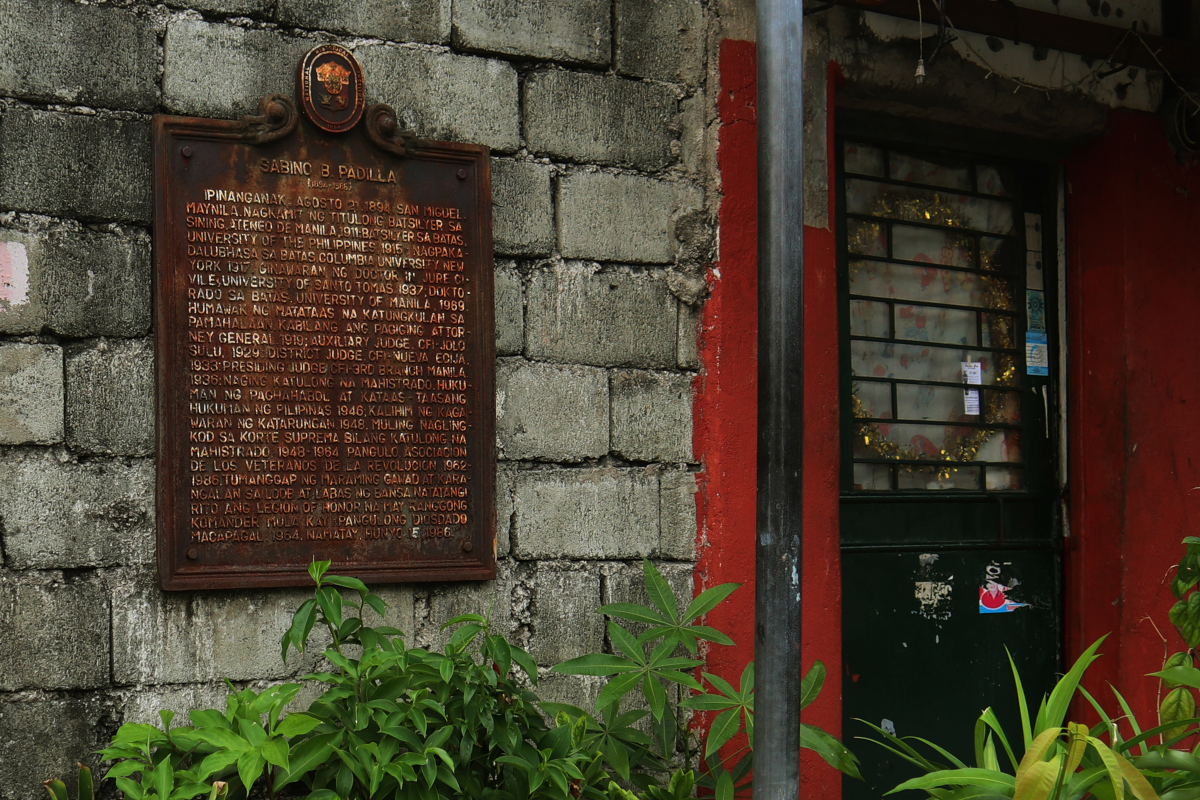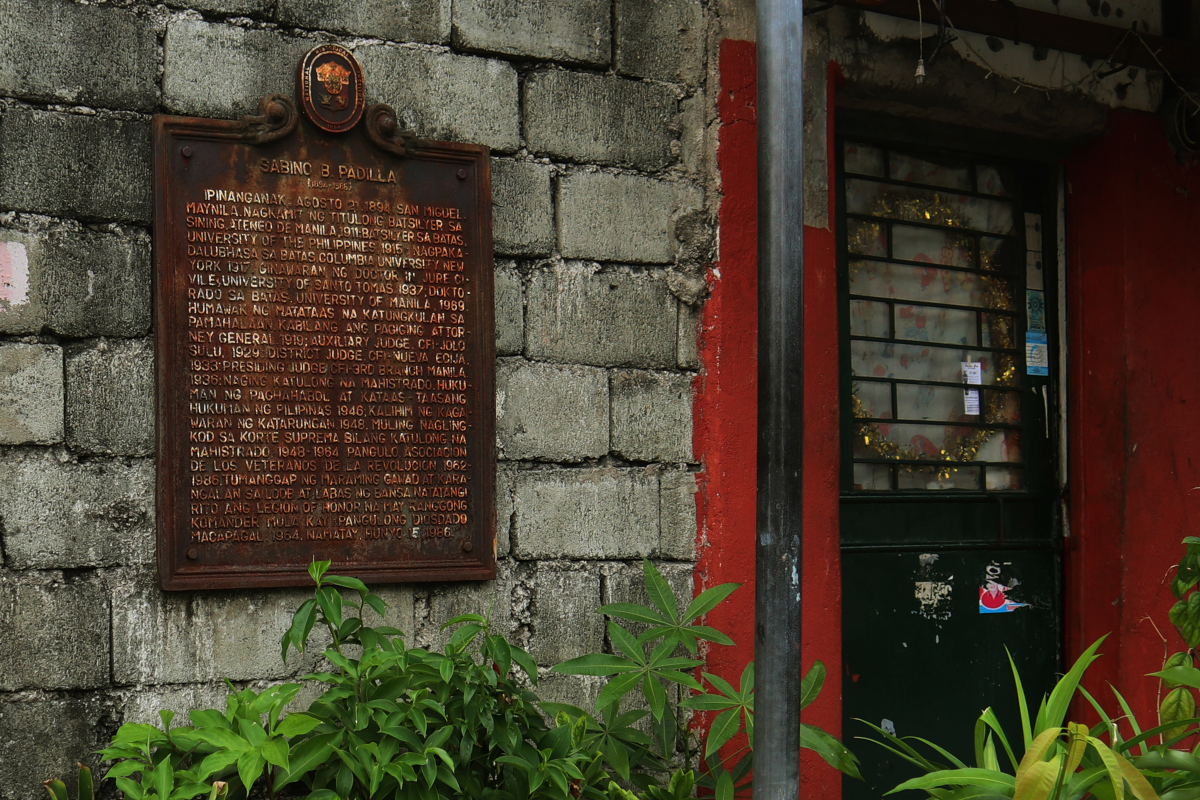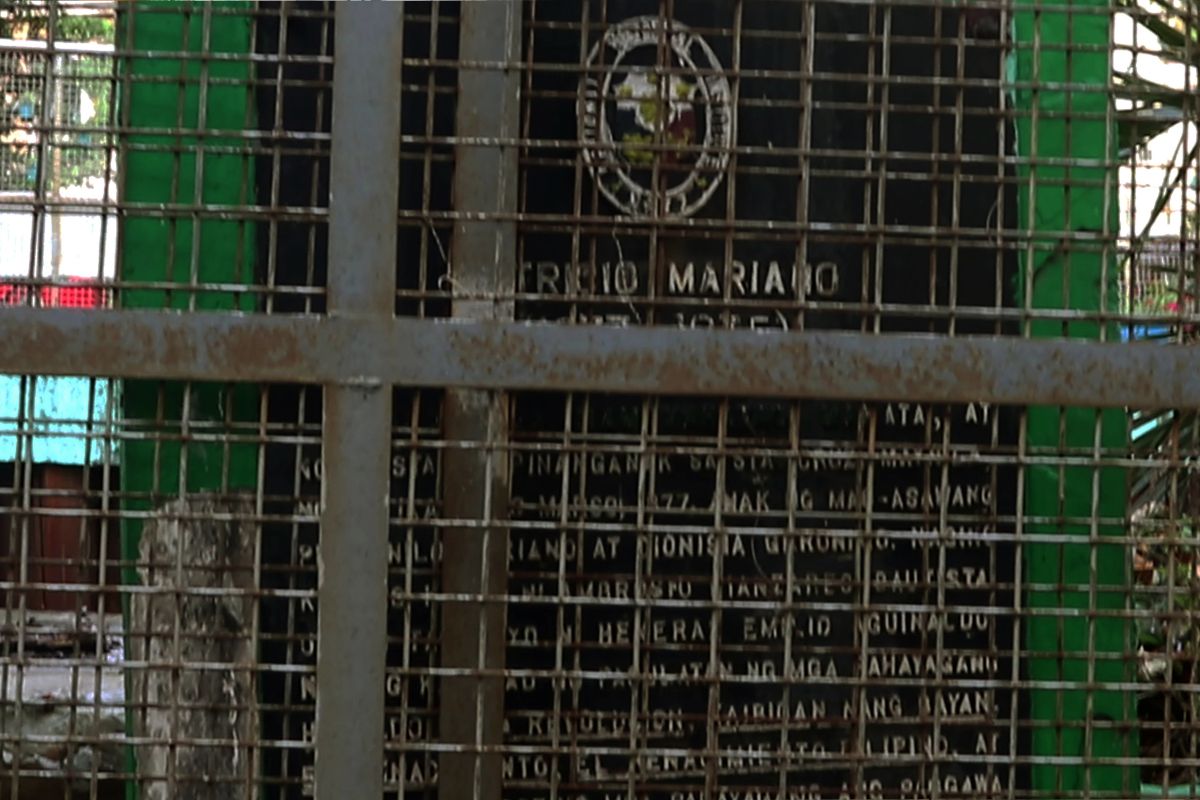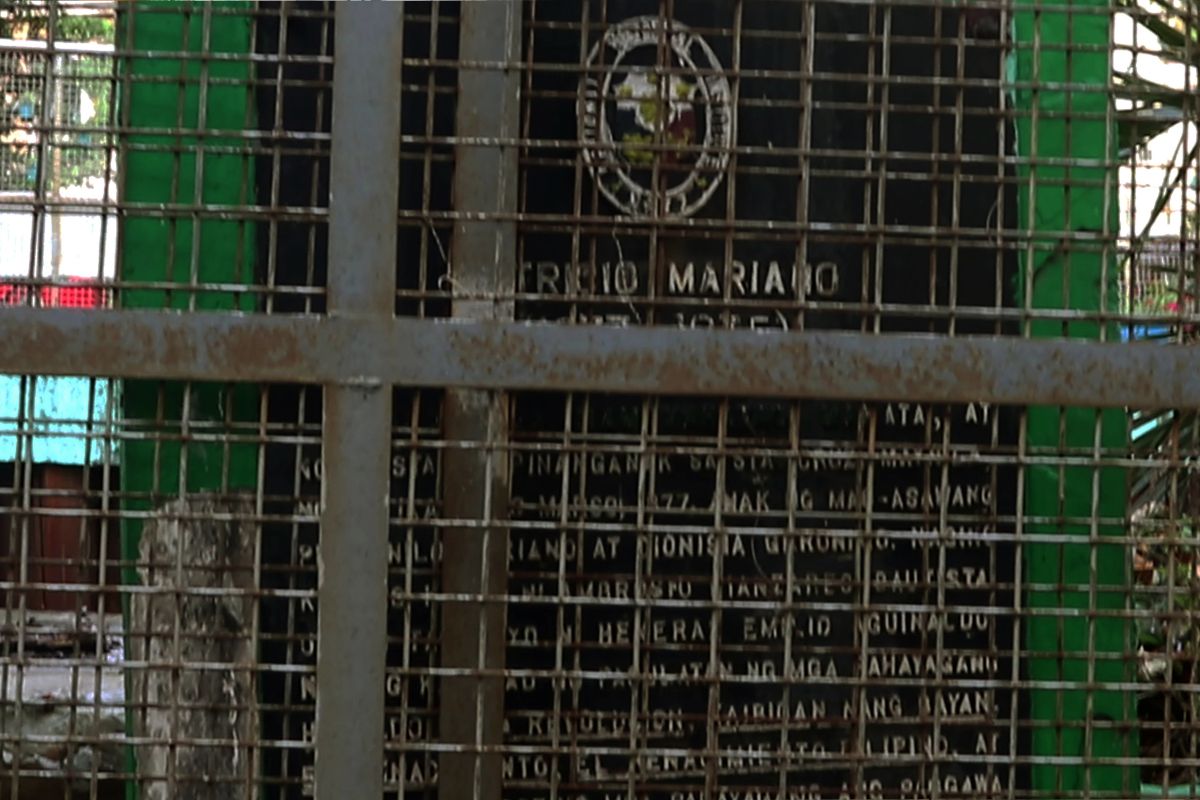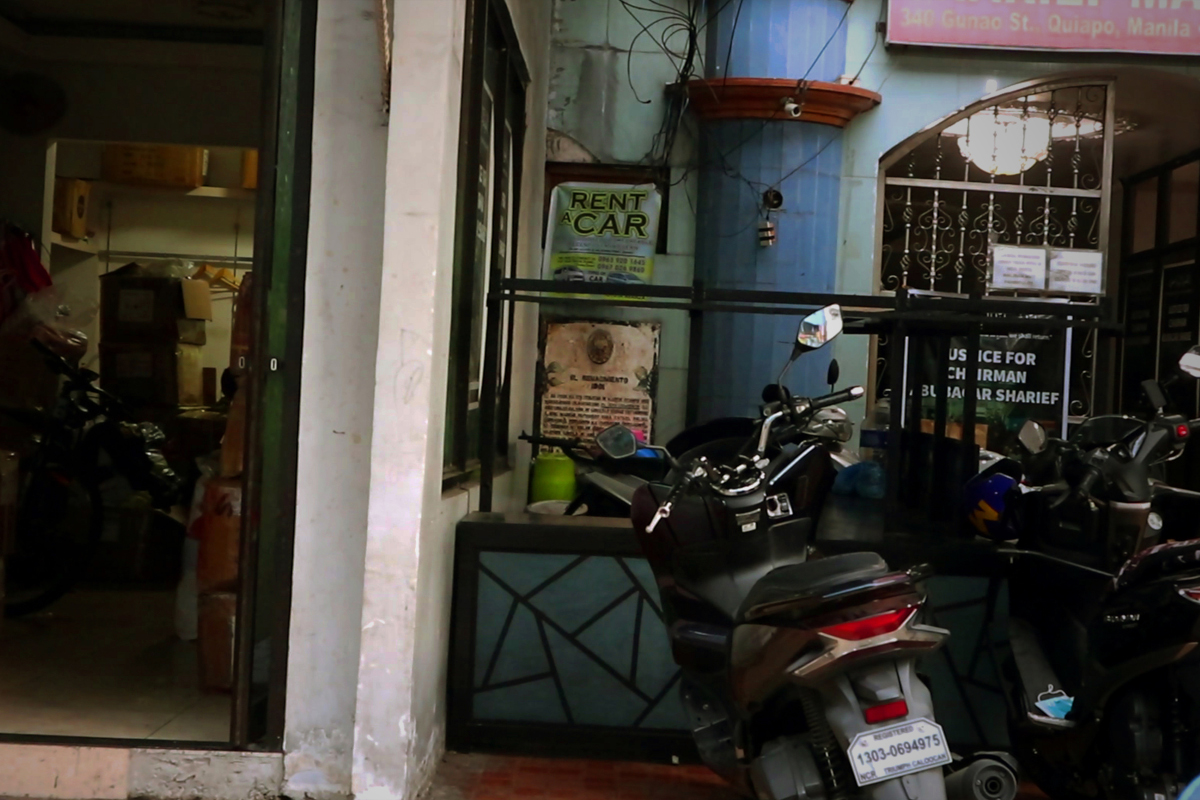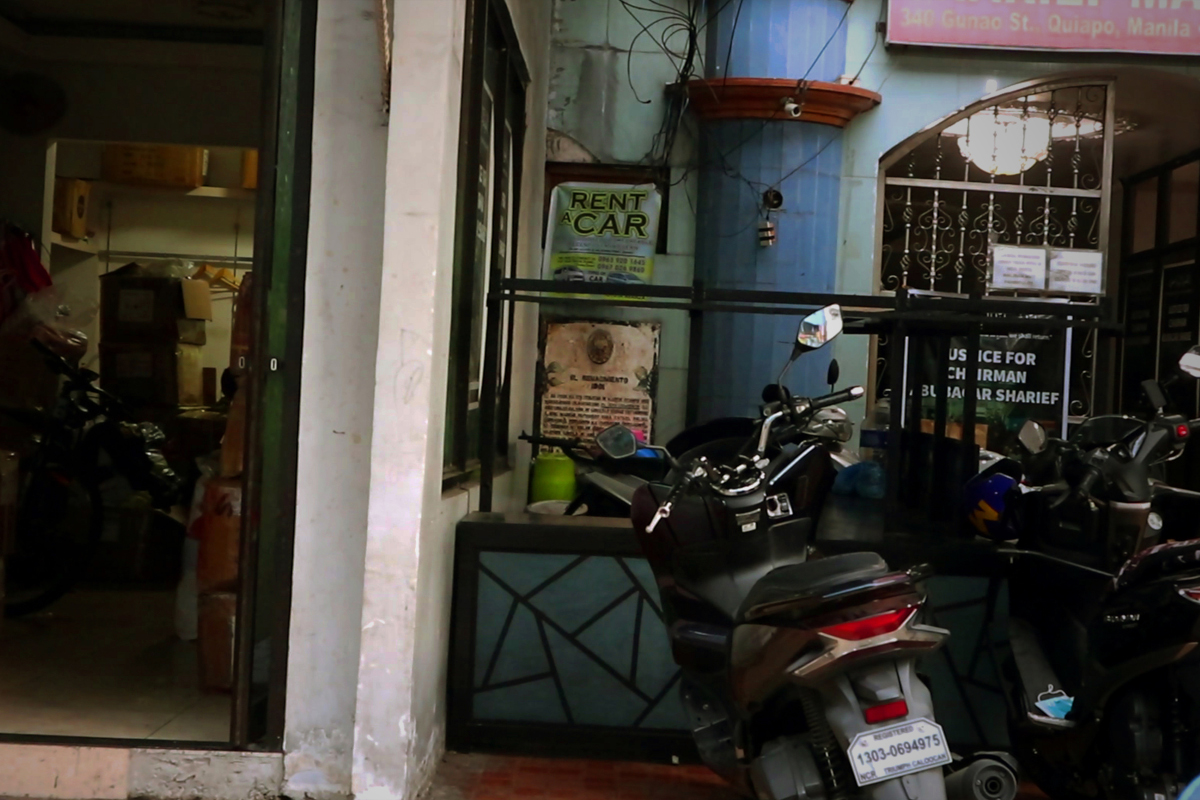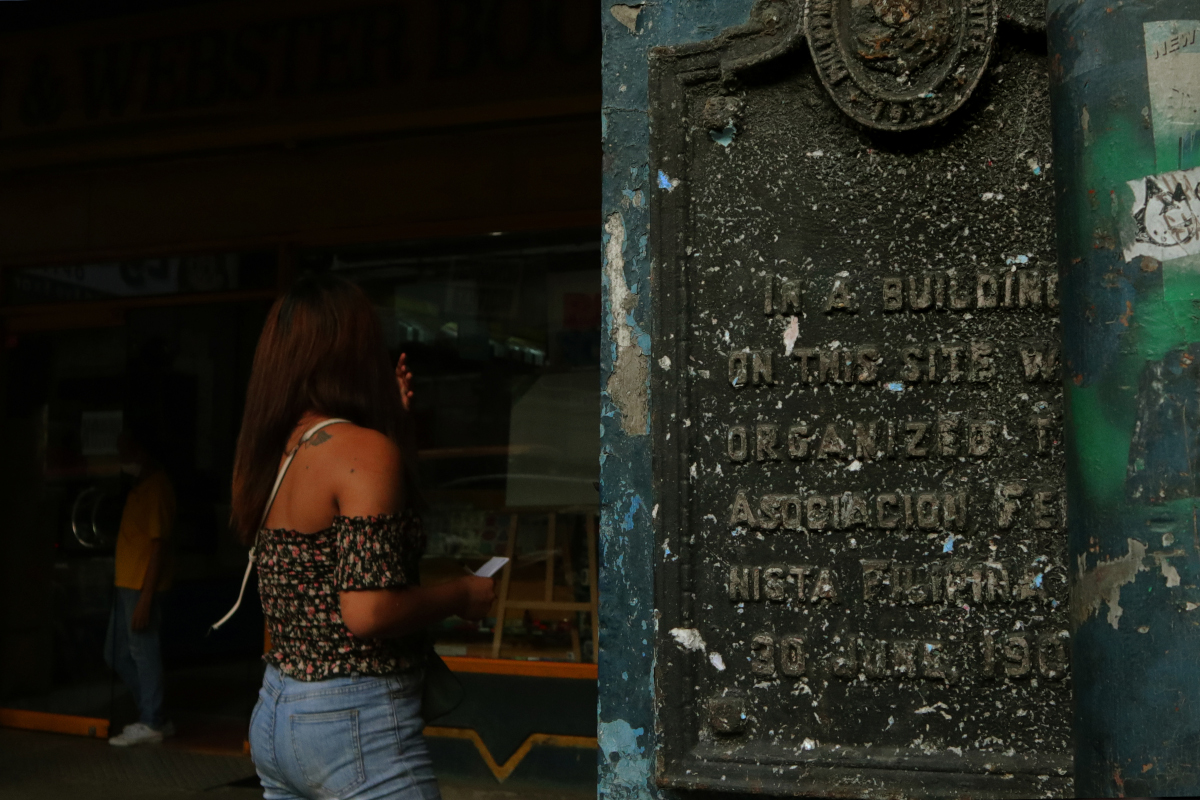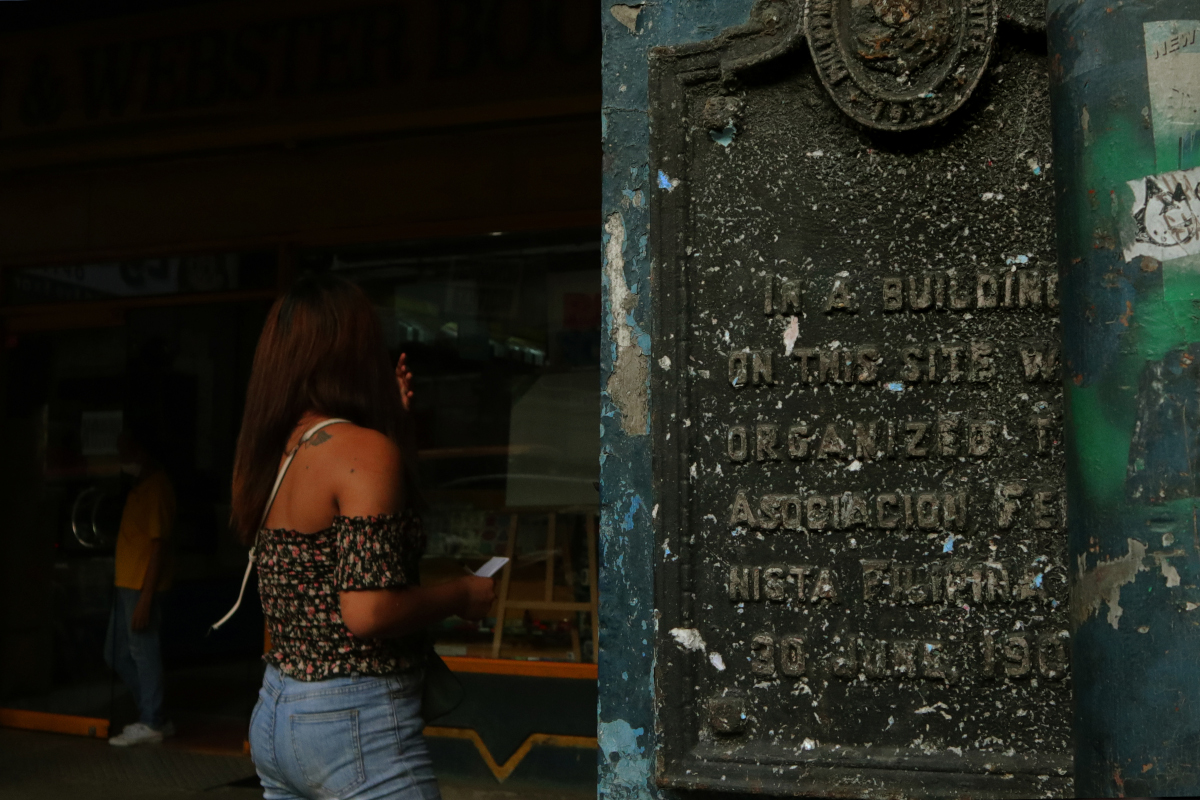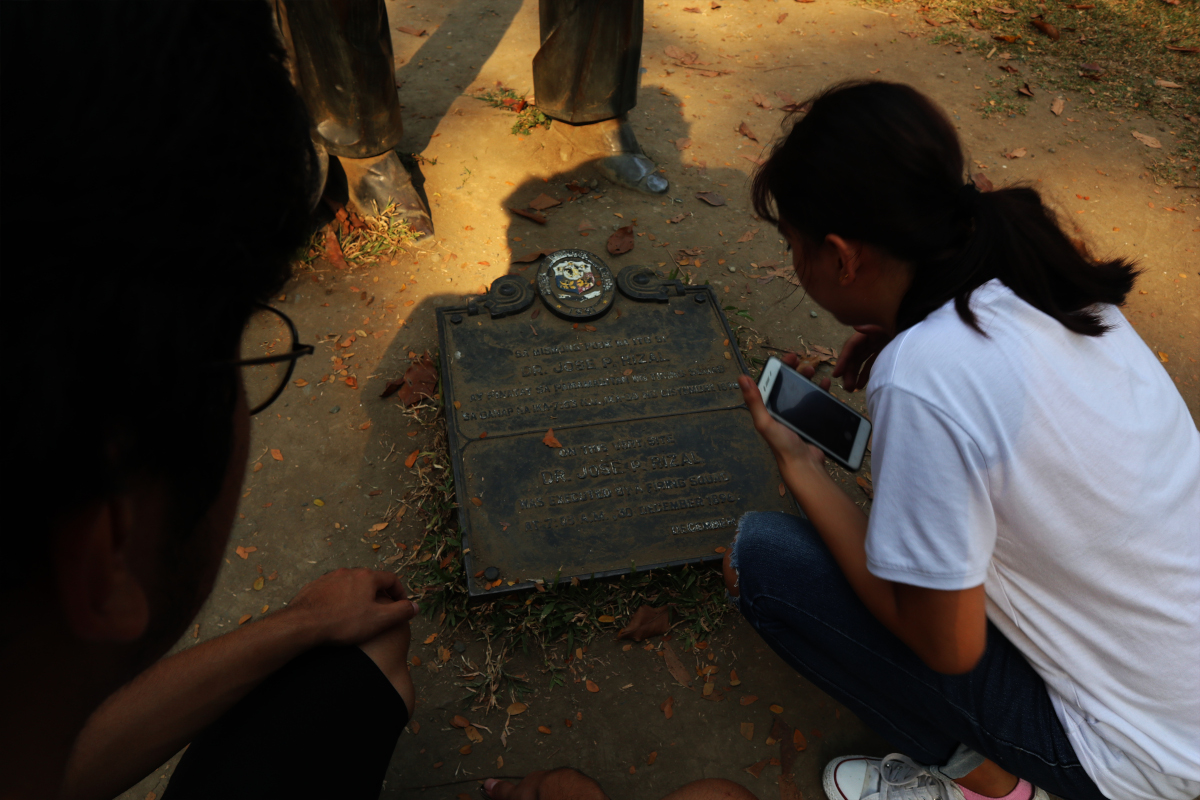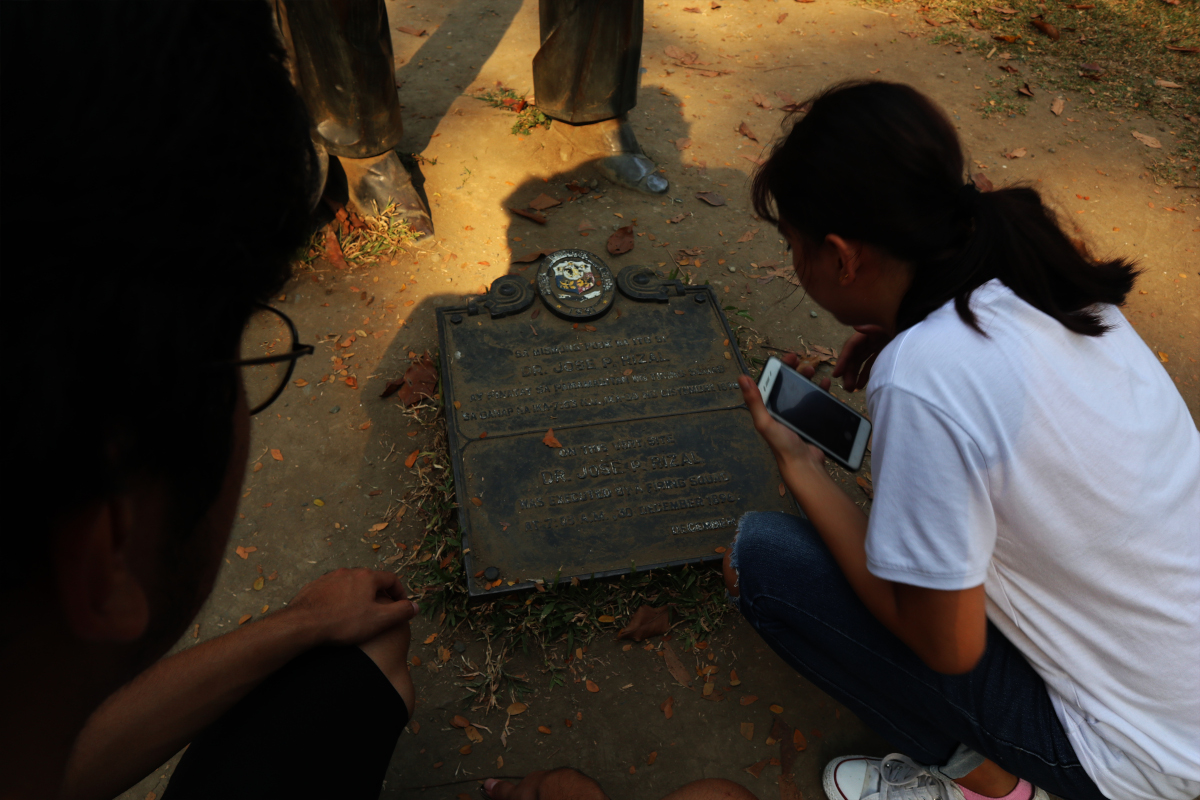 Historical markers 1 La Liga Filipina
La Liga Filipina
A girl climbs on the marker commemorating the exact spot where Dr. Jose Rizal, the country's national hero, established La Liga Filipina on July 3, 1892 on Ilaya Street in Tondo, Manila.
La Liga Filipina was a secret society that sought to conscientise the Filipino against the colonial powers.
The original house of Doroteo Ongjunco, where the league was born, is gone. In its place is a plaza. In 1945, there was a plan to build an American base in the area but the residents opposed it.
Historical markers 2 Plaza Miranda
Plaza Miranda
On Aug. 21, 1971, a bomb exploded at a political rally of the Liberal Party in Plaza Miranda fronting Quiapo church. Nine died and 95 were reported injured.
The Plaza Miranda bombing accelerated political events that culminated in the declaration of martial law on Sept. 21, 1972 by then president Ferdinand Marcos Sr.
In 2021, NHCP installed a marker to remind the people of that bloody phase in the country's history.
Historical markers 3 Ang Kalayaan
Ang Kalayaan
Trailblazer publication Ang Kalayaan helped arouse patriotism against Spain's three-century rule in the Philippines and is now memorialized by a marker in Binondo, Manila.
The marker's wall is vandalized and its tail is chipped away, probably stolen or sold as scrap metal. NHCP's Alvin Alcid said that destroying markers is a criminal offense.
The marker is blocked by a fence which, residents in the area claim, was constructed to prevent the homeless from living on the steps of the building.
Historical Markers 4 also Ang Kalayaan
Ang Kalayaan
According to the NHCP guidelines, a marker must be installed at a place "best viewed by the public."
Historical Markers 5 Sabino Padilla
Sabino Padilla
NHCP installed a marker at the birthplace of the late Supreme Court justice Sabino Padilla in San Miguel, Manila. Padilla served under president Elpidio Quirino and received a Legion of Honor with the rank of commander in 1964. Attached to a rough hollow-block wall and directly exposed to sunlight and rain, the plaque is colored rust.
Historical markers 6 Patricio Mariano
Patricio Mariano
Near Escolta Street in Manila, a steel mesh gate covers the marker honoring revolutionary and journalist Patricio Mariano, an editor of El Renacimiento.The writer lived near the Estero De La Reina, which used to be a port for sea traders but is now a catch basin for trash. Even after public outcry, which led to the marker's restoration in 2015, it is again in disrepair. When locals were asked about the marker, they said they would not have noticed it had the reporters not pointed it out.
Historical Markers 7 El Renacimiento
El Renacimiento
Also in Quiapo is the El Renacimiento marker, installed by NHCP in 1974. It commemorates the 1901 birth of the revolutionary newspaper, which stood firm against a libel suit sparked by Aves De Rapiña, an editorial on an American official's corruption.
The marker shares space with junk and a motorcycle.
Despite having a marker installed, the spot has not been formally declared by NHCP as historic, only with "some historical significance."
Historical Markers 8 Asociacion Feminista Filipina
Asociacion Feminista Filipina
She could have been a member of the association founded more than a century ago on the spot where she passes by every day. A female vendor walks past a marker in Quiapo, Manila which said the nation's first women's association was born on that spot 118 years ago. The Asociacion Feminista Filipina counted among its members Jose Rizal's sister,Trinidad.
Installed by NHCP in 2005, the marker is overrun by rust. It is beside a pipe that goes down to Manila's sewer.
Historical Markers 9 Rizal Park
Rizal Park
At 7 a.m. on Dec. 30, 1896, Dr. Jose Rizal was executed by a firing squad in what was then called Bagumbayan, which was later called Luneta. The place is now known as Rizal Park in honor of the national hero who dared to fight against the Spanish colonizers.
In 1991, NHCP placed a marker on the exact location where Rizal was shot. The historic spot, however, is not well-cared; visitors have to clear the plaque of soil that covers it to be able to read the tribute.
The National Historical Commission of the Philippines (NHCP) has marked at least 1, 500 historic spots all over the country; about 400 of them are in Metro Manila. These markers are permanent reminders of significant moments in our history.
Made of black iron tablets and installed in places that should be "best viewed by the public," the markers are intended to "deepen our understanding of history," said Alvin Alcid, NHCP's programs and projects director.
The NHCP is a national government agency tasked to promote Philippine history and cultural heritage through research and dissemination, management and conservation of historical sites, and heraldry works.
"The landscape changes, the leaders change, so [Filipinos] might forget. That is what's important here. We place markers so the memories of Filipino history can be perpetuated," Alcid explained.
However, a visit to some of those spots shows neglect—a sad commentary of our regard to our history.
Alcid said management and security of  the historical markers are delegated to local government units (LGUs) or private groups after a turnover and unveiling ceremony. "We try to call the attention of concerned LGUs to take care of these [markers]," he said.
"It's disappointing that sometimes [the markers'] value gets forgotten," he lamented.
He said the sorry state of the historical markers are merely symptoms of a deeper societal malady: Filipinos' lack of sustained perseverance. "This is a recurring problem. We're actually good at the start but we just lose concern as time goes on," he said.
In February 2012, then president Benigno Aquino III issued August Proclamation No. 339 designating the month of August as "History Month" to "emphasize the most significant turning points in Philippine history."
(The authors, who were students at the UP College of Mass Communication in 2022, wrote this story during their internship with VERA Files.)