There's a petition going around online addressed to Netflix to stop the April 9 showing of the TV series "Amo" about the brutal war against illegal drugs being waged by President Rodrigo Duterte.
The Netflix TV series is directed by the multi-awarded Brillante Mendoza and stars Derek Ramsay.
The petition is by Luzviminda Siapo, mother of 19-year old Raymart, a person with disability, who was killed by policemen April last year in its indiscrimate operation against illegal drugs.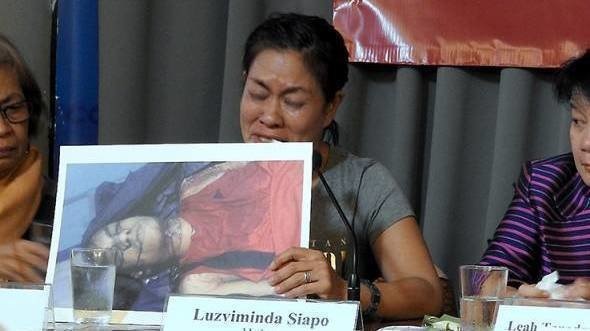 Photo from change.org
Here's Siapo's letter in Filipino. There's an English version in the Change.org website: https://www.change.org/p/netflix-netflix-don-t-air-pro-duterte-drugwar-series
Ako si LUZVIMINDA SIAPO. Dating OFW sa Kuwait. Ina ako ni RAYMART SIAPO, 19 years old. Di pa tapos ang kontrata ko ay bigla akong umuwi ng Pilipinas. Inereport sa Barangay si Raymart dahil pinagbintangan siyang nagtitinda ng marijuana. Sunod na gabi, dinukot siya. Binalian pa ng kamay, at pinatakbo. Pero di sya nakatakbo dahil ang kanyang dalawang paa ay may kapansanan. Binaril sa ulo ng dalawang beses ang 19 years old kong anak na si Raymart. Labing-apat na lalakeng nakamaskarang sakay ng pitong motor ang dumukot at pumatay sa anak ko.
Isa ang anak ko sa libo-libong biktima ng kampanya sa droga ni President Duterte. Ngayong ipapalabas ang AMO, isang show tungkol sa war on drugs sa Pilipinas, ako po ay lubos na nababahala. Ayon sa kanyang direktor na si Brillante Mendoza, ang war on drugs ay kailangan ng Pilipinas at nang ibang bansang may problema sa droga.
Nais ko pong manawagan na ikansela ang show na ito. Hindi war on drugs ang sagot sa problema sa droga. Para sa akin hindi tama ang pagpatay. Bawat tao ay may karapatang mabuhay at magbago.
As of 4 p.m., April 8, there were 2,329 signatories to the petition.
The Netflix TV series marks the levelling up of the Duterte administration's propaganda to justify its bloody banner program which has claimed thousands of lives, mostly among the poor, and has earned for Duterte a notorious reputation worldwide topped by a communication filed with the International Criminal Court, the first Southeast Asian leader to have that record.
Human rights activists say the TV series favors the Duterte government's justification of its murderous drug war.
In a statement to BBC News, Human Rights Watch Deputy Asia director Phelim Kine said the show appeared to gloss over "the vicious reality of Duterte's drug war".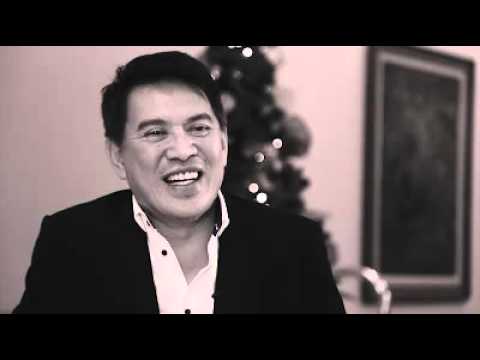 Brillante Mendoza. Photo from Mendoza's website.
"One of the most notably preposterous elements of the show is the significant number of suspected drug users and dealers actually surviving their encounters with the Philippine National Police, which is contrary to what has actually been occurring since the drug war began in 2016," Kine said.
"Any dramatic representation of the drug war should stick to the same facts that have motivated an ICC examination of the killings, rather than provide an airbrushed version which does detriment to the truth while benefiting the Duterte government's formidable propaganda machine," he added.
Mendoza, whose films have won awards at the Cannes Film festival and is a recipient ofone of France's highest honours, the Chevalier dans l'Ordre des Arts et des Lettres (Knight of the Order of Arts and Letters), is vocal about his support for the Duterte government's war against drugs.
In an interview with Agence France-Presse, he said, "Yes, it (the drug war) is necessary for the Philippines—not only for the Philippines but also other countries afflicted with the drug problem."
"The reason why I did this is so people can see the other side of the coin," he said—from the point of view of the "victims" as well as the "victimizers."
Mendoza is a favorite movie director of the Duterte administration. He has directed the live telecast of Duterte's two State-of-the-Nation addresses and films about government programs.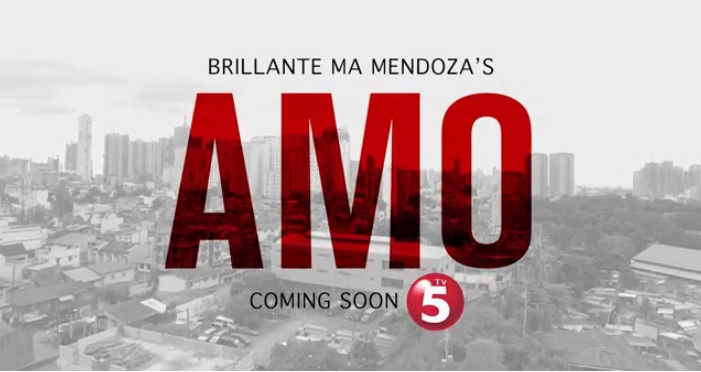 From Mendoza's website
Some critics compare Mendoza's cooperation with Duterte to that of acclaimed German director and actress, Leni Riefenstahl, who produced brilliant films that served as propaganda for the Nazi.
Human Rights activist Carlos Conde said in Facebook, "I never really liked Brillante Mendoza's films. So his Riefenstahlian move to support Duterte and now to justify 'drug war' killings thru his @netflix series only confirmed my worst fear about him: unlike Brocka or Bernal, his fascination with poverty is just that—a fascination."
Another human rights activist, Tina Cuyugan, was more blunt: "He doesn't care anything about anything except for the quality of his plastic surgery and getting international glory for his one-dimensional poverty porn films. And Leni Riefenstahl had talent, at least."