On April 1, 2020, around 10:30 p.m., Ronald Cumayas, 38, a volunteer, was manning the quarantine checkpoint of Barangay Bagong Silangan in Quezon City when he was fatally shot by four gunmen on board two motorcycles.
On April 23, 2020, about 2 p.m. Auxilio Cafe, 35, stepped out of the Sierra Bullones municipal hall in Bohol to photocopy his papers for the government cash aid when he was shot five times by masked assailants in a motorcycle. He died on the spot.
Police investigations show that Cumayas and Cafe were on a drug watch list. Their deaths were only two of the 53 drug-related killings we recorded since Metro Manila was put under an enhanced community quarantine (ECQ) on March 15, to combat the spread of the deadly coronavirus disease or COVID-19. Two days later, the ECQ was extended to cover the whole of Luzon. Local officials also put the rest of the country under varying degrees of restrictive measures.
The lockdown in Luzon was eventually adopted in some provinces in Visayas and Mindanao. With mass transport suspended, curfew and quarantine checkpoints in place, only vital businesses in operation, and people ordered to stay at home, one would assume that drug-related killings would abate, if not completely stop.
During a press briefing on March 17, Maj. Gen. Debold Sinas of the National Capital Region Police Office (NCRPO) even said that Tokhang operations were suspended while large parts of the country were under quarantine. The police will instead focus on apprehending high-value targets, meaning those involved in the bulk manufacturing and distribution of illegal drugs.
Although the two killings mentioned above were not due to official police operations, the hardline stance taken by authorities under Oplan Tokhang appear to have emboldened vigilantes to take the law into their own hands. Even with the national police efforts concentrated at enforcing quarantine protocols, the number of drug-related killings belies the police's assertion of a pause in Tokhang in a time of a public health crisis. The police and vigilantes did not cease in hunting down drug suspects. Nor were they limited to high-value targets.
From March 15 to May 5, we have monitored national and regional online news portals for reports of possible drug-related killings in the country. The reports covered were written in both English and Filipino. This monitoring is a part of a larger initiative of the Third World Studies Center of the University of the Philippines Diliman and the Department of Conflict and Development Studies of Ghent University (Belgium) to record drug-related killings in the country. The project's ongoing efforts can be accessed at dahas.upd.edu.ph.
Figure 1. Fifty-three (53) drug-related killings in the Philippines during the COVID-19 lockdown, 15 March-05 May 2020
Except for seven cases, the rest of the drug-related killings were committed while an ECQ is in effect. South Cotabato holds the highest number of drug-related killings during the lockdown with 11 dead. Nine were killed during an ECQ (March 23-April 30), and two during its more relaxed phase (April 30 onwards).
Provinces in Luzon under ECQ since March 17, account for more than half of the drug-related killings – 10 in Bulacan, six in Metro Manila, three in Laguna, and five each in Cavite and Nueva Ecija.
In Cebu, where a provincial lockdown was imposed indefinitely starting March 30, four drug-related killings were reported from April 5 to 16. In neighboring Bohol, two were killed on April 10 and April 23 while the province was under ECQ (from March 16 until April 30). In Tawi-Tawi, two drug-related deaths were reported after the lockdown was downgraded to a general community quarantine on May 1.
The following provinces, with varying strictness of quarantine, have one drug-related killing each: Negros Occidental, North Cotabato, Sultan Kudarat, Negros Oriental, and Maguindanao.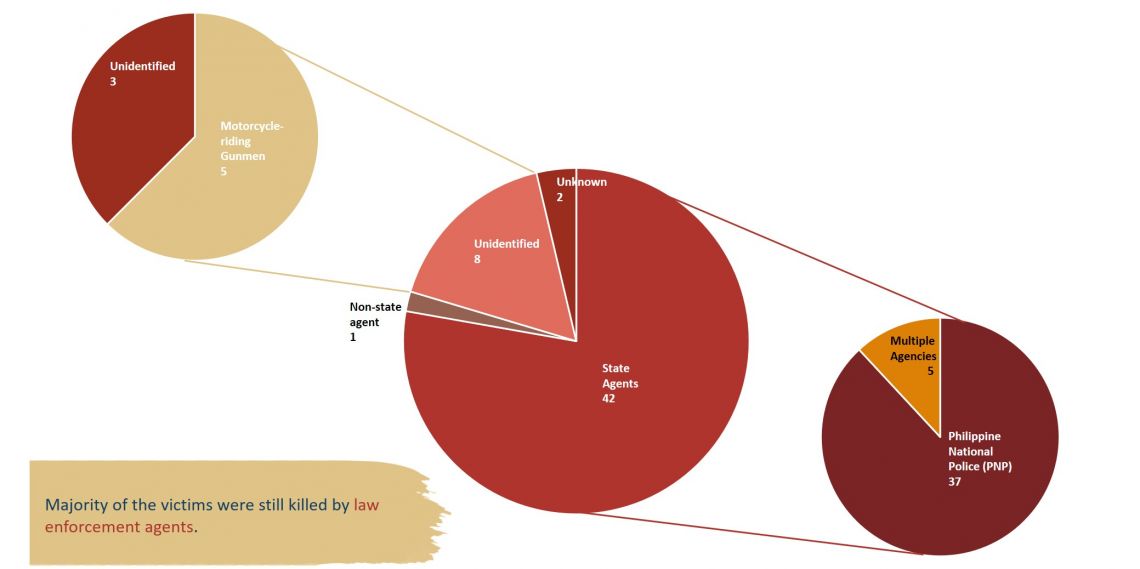 Figure 2. Classification of the assailants
Of the 53 drug-related killings we have recorded, 42 were committed by state agents, often those from the police force. But there were five instances when soldiers from the Armed Forces of the Philippines (AFP) or officials from the Philippine Drug Enforcement Agency (PDEA) were with the police during operations. Buy-bust operations account for 39 deaths. Three of the suspects were killed in unplanned operations.
Despite the heightened police presence in the streets and where only select individuals are authorized to go outside, 10 drug-related killings were carried out vigilante-style by supposed non-state agents.
Figure 3. Drug involvement of the victims of drug-related killings from March 15 to May 5, 2020
On March 17, August Madrid, an alleged drug pusher in Cabanatuan City, was killed by police who said he violently resisted arrest during a drug-bust operation in Barangay General Luna, Zaragosa. Madrid was not the only small-time drug suspect killed during the quarantine. In fact, while the police wanted to focus on bigger operators, only eight of the 39 drug suspects killed in buy-busts were identified as high-value targets. The rest were described as low-level pushers.
It is hard to draw a profile of those killed by merely looking at their occupation as this is often absent in media reports. Of the 53 cases we have, no occupation was mentioned in 39 of them. But media reports mentioned that in the remaining cases, two of those killed were police officers while three were current and former barangay officials. Eight were involved in possible drug-related occupations such as gun-for-hire and kidnap for ransom. An employee of Dole Stanfilco was killed after he allegedly resisted arrest and shot the police on April 6, in South Cotabato. He was also allegedly included in the drug list as a high-profile target.
Eleven of the suspects killed were reportedly included in the drug watch list while 44 were under investigation before they were killed. Seven suspects were either previously arrested or convicted, or have surrendered, due to drug-related charges.
Manuel Huelar, a former basketball player and former barangay chairman, was killed by unidentified assailants while he was in a gym in Bacolod City. He was arrested in 2016 due to drug charges and was released in 2018. Meanwhile, a bakery owner was gunned down by unknown attackers in his residence in Negros Oriental. Rito Acabo was allegedly involved in illegal drugs in the past.
While a majority of the persons killed were allegedly involved in the illegal drug trade, at least one was killed because of her opposition to it. Melody Quijano, 39, a barangay councilor in Biñan, Laguna was fatally shot by a gunman after her shift at a checkpoint in the early morning of April 5. One the motives cited was her alleged support for the campaign against illegal drugs.
We also monitored killings not explicitly reported as drug-related, though the manner of their deaths and how their bodies were disposed of hint that these are Tokhang killings. Nine bodies were found with gunshot wounds and dumped in different parts of the country. However, there were no placards saying the victim was involved in the drug trade or engaged in a crime. We have recorded a total of 39 violent killings that were placed under investigation. One such case is that of Jerry Peralta, 48, who was shot by assailants in the afternoon of April 8, while walking on EDSA.
Fifty-two of those in the drug-related killings were shot to death; 42 of them were killed by state agents who claimed they were forced to shoot because the drug suspects tried to evade arrest by shooting at the police first. This "nanlaban" narrative has been present in the police spot reports to justify shooting the suspect in legitimate operations. This narrative often comes with a specific firearm found at the crime scene. Eleven of the 39 drug suspects were said to possess a caliber .38 revolver during the encounters. This type of firearm was also found in a majority of the reports of drug-related killings from 2016 to the present.
The same explanation was used in the case of Edgardo "Ome" Lazaro, 61. On April 24, he allegedly engaged the police in a shootout after a buy-bust fell through. A caliber .38 revolver was later found in the crime scene. In our records, he was the only senior citizen so far known to have figured in a drug-related killing during the ECQ period. Six of the drug suspects killed were around the age of 30, five were around the age of 40, and the remaining 35 had no age reported. One of those killed was Joaquin Tugono Pepito, said to be an 18-year old armed accomplice of Allan Ouano, a high-profile-target and one of the most wanted in Central Visayas.
Two of those killed were women while 44 were identified as male suspects. Meanwhile, the gender of seven suspects were unreported.
Though in almost all areas in the country a curfew has been in effect, 23 of the drug-related killings happened at night or dawn; 15 occurred in broad daylight. No time for the killing was reported in the other cases.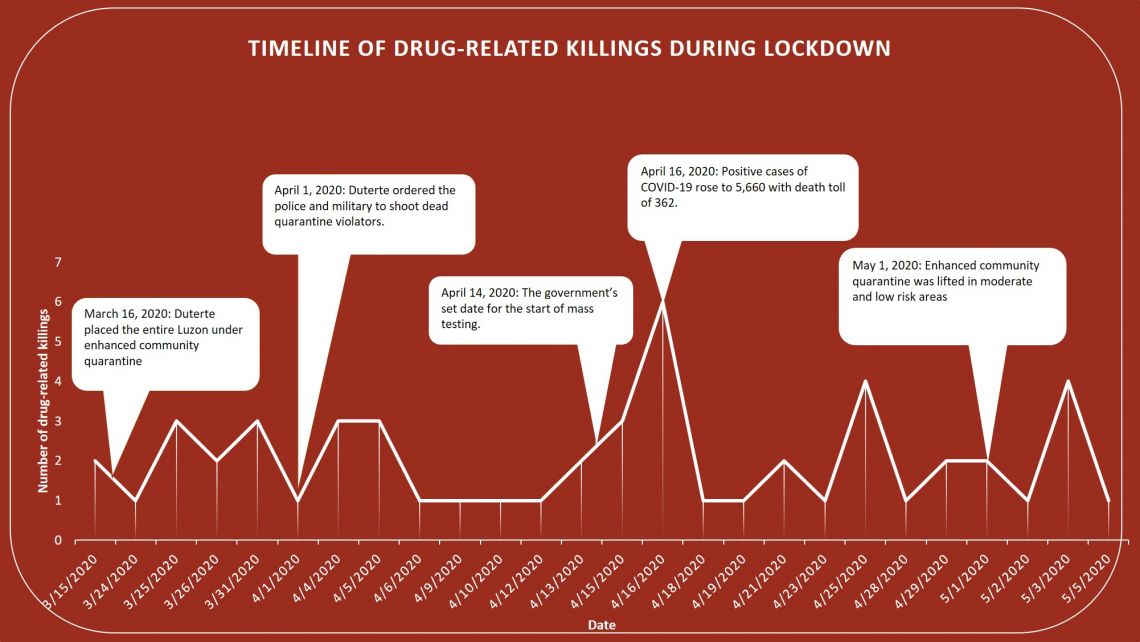 Figure 4. Timeline of the number of drug-related killings during lockdown from March 15 to May 5, 2020
The persistence of Tokhang and drug-related killings under dire circumstances is not an unprecedented phenomenon. Even before the COVID-19 health crisis, our data shows that drug-related killings were not stopped by other crises such as natural disasters. Of the 131 deaths we recorded in October 2016, for example, two deaths were from the region most affected that month by Super Typhoon Lawin (Haima).
Lawin, with winds comparable to the devastating Super Typhoon Yolanda (Haiyan), left 18 people dead. When Super Typhoon Ompong (Mangkhut) lashed the country on September 15, 2018, three drug-killings were recorded on the same day — one in Metro Manila and two in Davao del Sur. Drug killings were reported even on the same day an earthquake shook Luzon on April 22, 2019.
The first time that Tokhang was suspended was in January 2017 when police officers were exposed to have been involved in the killing of a Korean businessman, Jee Ick Joo. However, this did not stop police operations, leading to another death. This time, it was of a teenager named Kian Delos Santos whose death exposed the brutality of the drug war and drew widespread public outrage against Tokhang.
Tokhang was once again suspended in October 2017 because of this highly publicized case, only to resume in January 2018. We have recorded at least 48 drug-related deaths for the duration of the suspension. Ten fatalities were from planned anti-drug operations, 30 persons were killed through vigilante-style killings, and eight drug suspects were killed in unplanned operations.
These recent figures that we have collected show that COVID-19 has not stopped Tokhang in its tracks. Its virulent logic seems to have even infected the government's current response to the pandemic. The strong-arm response includes threats to constituents instead of attending to their needs amid the ongoing crisis.
The killing continues even as the country grapples with life-saving measures in the battle against the dreaded virus.
(Jamaica Jian G. Gacoscosim and Nixcharl C. Noriega are research associates at the Third World Studies Center, College of Social Sciences and Philosophy, University of the Philippines Diliman. This piece is part of the on-going research project, "Violence, Human Rights, and Democracy in the Philippines.")