Malacanang has suspended Overall Deputy Ombudsman Melchor Arthur Carandang for supposedly leaking confidential and alleged false information on President Rodrigo Duterte's bank accounts last year, Presidential Spokesperson Harry Roque said Monday.
In a press briefing, Roque said the Office of the Executive Secretary formally charged Carandang with grave misconduct and grave dishonesty for "misuse of confidential information and disclosing false information."
Carandang, sanctioned with a 90-day preventive suspension, was given 10 days to justify why he should not be suspended.
According to Roque, the charges had something to do with Carandang saying in September 2017 that he has received bank transactions from the AMLC.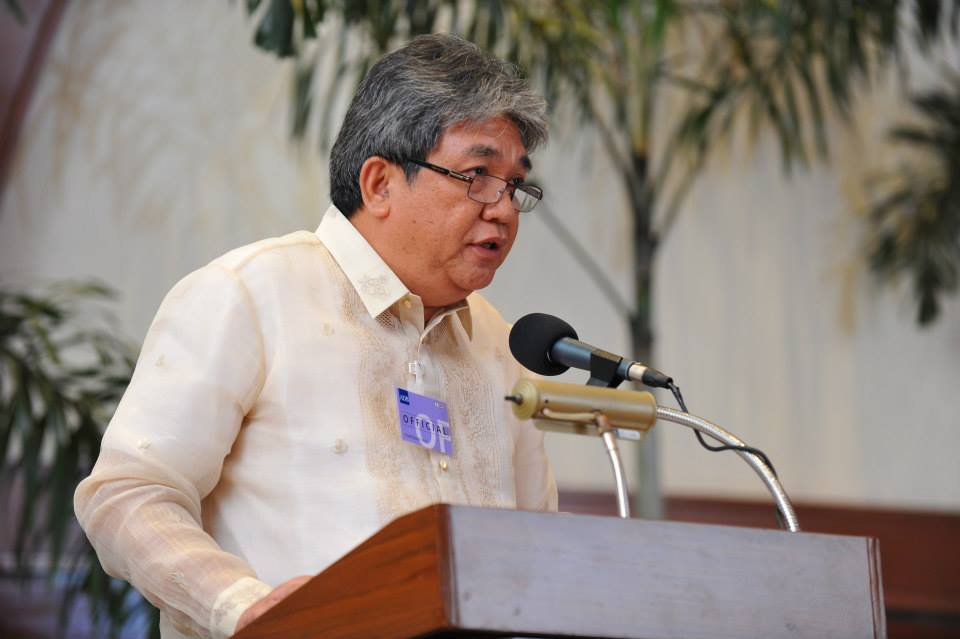 Overall Deputy Ombudsman Melchor Arthur Carandang. (Photo from the Office of the Ombudsman's Facebook page)
"The charges stem from unauthorized disclosure of confidential information which (the Anti-Money Laundering Council) clarified did not come from them, which AMLC also said were wrong and misleading," Roque said.
The suspension comes one week after VERA Files published on Jan. 21 an analysis of the bank documents showing Duterte and his daughter, Davao City Mayor Sara Duterte-Carpio, failed to disclose joint deposits and investments exceeding P100 million in their Statement of Assets, Liabilities and Net Worth. (See Duterte, Sara fail to declare P100M investments, documents show)
Carandang confirmed to media that the documents they received from AMLC in connection with the plunder case filed by Sen. Antonio Trillanes III against Duterte were "more or less" the same."
The AMLC categorically denied being the source of the documents on Duterte's alleged bank accounts obtained by Trillanes, Roque noted.
"Suffice it to state that in the attachment to the complaint, the alleged debits and credits representing outflows and inflows of funds were added together, thus, the resulting total amounts are wrong and misleading," the AMLC said in a statement read out by Roque.
Carandang was also charged with violation of Republic Act 3019 or the Anti-Graft and Corrupt Practices Act for causing undue injury to any party, including the government, or giving any private party any unwarranted benefits, advantage or preference in the discharge of his official administrative or judicial functions through manifest partiality, evident bad faith or gross inexcusable negligence, Roque said.
More, he was charged with violation of an Ombudsman administrative order for divulging valuable information of a confidential character acquired by his office or by him on account of his official position to unauthorized persons or releasing such information in advance of its authorized release date.
Reacting to Carandang's suspension, Trillanes in a statement said: "This is an impeachable offense as it violated Section 5 of Article XI of the 1987 Constitution, which clearly states the independence of the Office of the Ombudsman and its Deputies."
"Clearly, this is another Duterte tactic that's meant to bully democratic institutions into submission so he could go on with his dictatorial and corrupt ways," Trillanes added.
Yet, Roque during the briefing said only the Ombudsman can be impeached, but the deputy Ombudsmen are subject to disciplinary powers of the chief executive.
Duterte said he is willing to be investigated by Congress on his wealth four days after the VERA Files report was published. (See Duterte 'insists' to be investigated, days after report on his undisclosed P100M investments)