First, bring the head to look down, then in a brisk, raise the head back up with a ready smile.
This was a pro tip then president Benigno "Noynoy" Aquino III, shared with members of the press who covered his state visit to Japan in 2015. PNoy, a name given to him when he became president, said he got the tip from his celebrity sister, Kris.
By doing it while being photographed, he said, your smile will not look stale or fake, especially when successive shots had to be taken.
Photo-op selfies of the media with PNoy almost always capped a press briefing or a media event, when he had to take questions which didn't please him. It always ended with lots of smiles.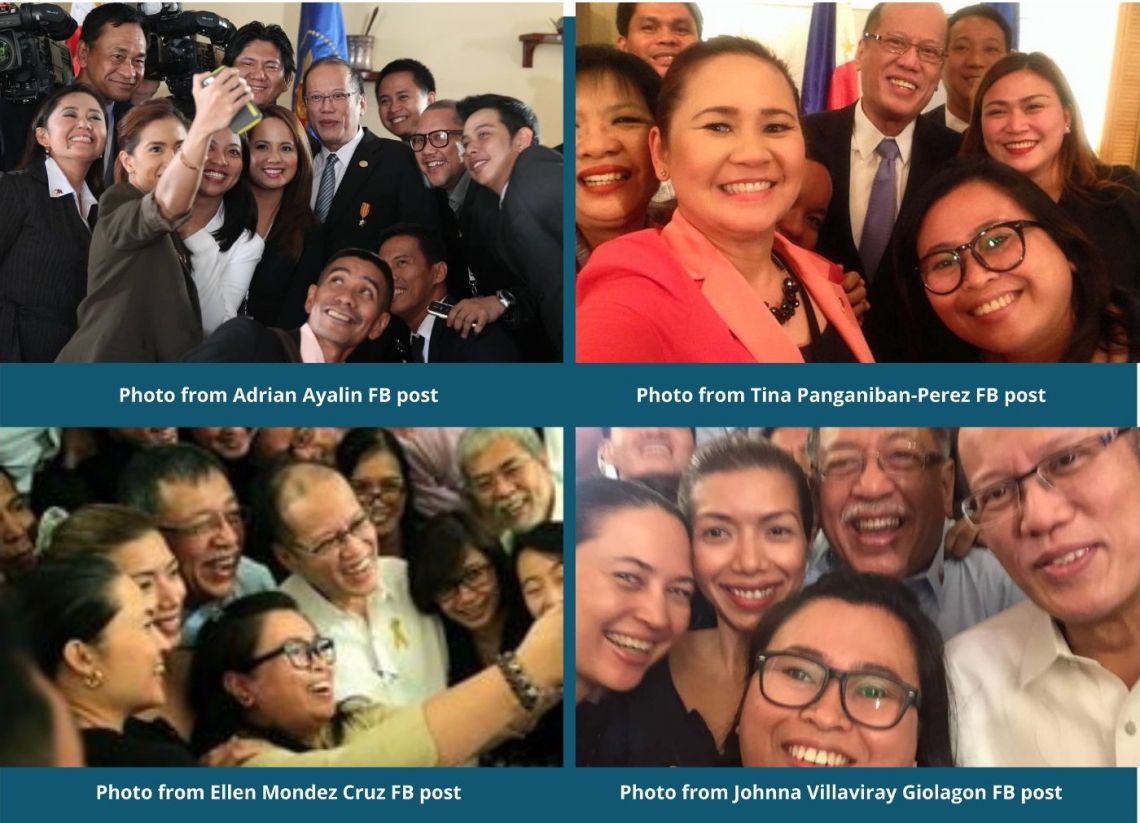 The smile trick can be a metaphor on how Filipinos deal with conflicts and challenges.
"PNoy never shirked from criticism and was humble when praised by the Foreign Correspondents Association of the Philippines (FOCAP)," wrote Jason Gutierrez, New York Times correspondent in the Philippines, in his Facebook post.
Quoting PNoy in his last appearance at the FOCAP annual meet, a conference he always attended, Gutierrez said: "As always, I am prepared to answer any questions you might ask, because I recognize the paramount role you play."
Journalist Johnna Villaviray Giolagon said PNoy "wasn't afraid to talk with and go near people. And he didn't see the media as the enemy."
"Selfies," "groufies," and photos taken with the former president are all over social media since he passed on Thursday morning. They are testimonies to the many lives he had touched.
Diplomat Henry Bensurto Jr. captioned his photo with Pnoy, saying he "walked with the rest of the people." He was one of them.
This was best described in Time Magazine's 2013 article in which Aquino was among the 100 most influential people in the world. Jim Gomez of the Associated Press posted a screenshot of the article on his Instagram account that reads: "In a country of nicknames, Filipinos proudly call their President PNoy — a pun on the word they use for themselves: Pinoy."
Bensurto was part of the team that brought to the Permanent Court of Arbitration the case against China's intrusion into the West Philippine Sea. The landmark case was made possible with the commitment and strong support of Aquino.
The diplomat paid tribute to PNoy, saying: "That man may have many faults, as all of us have. But he stood for the country. He walked the talk. Walked with the rest of us –the entire Filipino nation — all the way to 12 July 2016 against all odds, all difficulties, all humps, sometimes even against his closest friends and allies to do what is right. For me, that is CHARACTER. Viriliter Agite."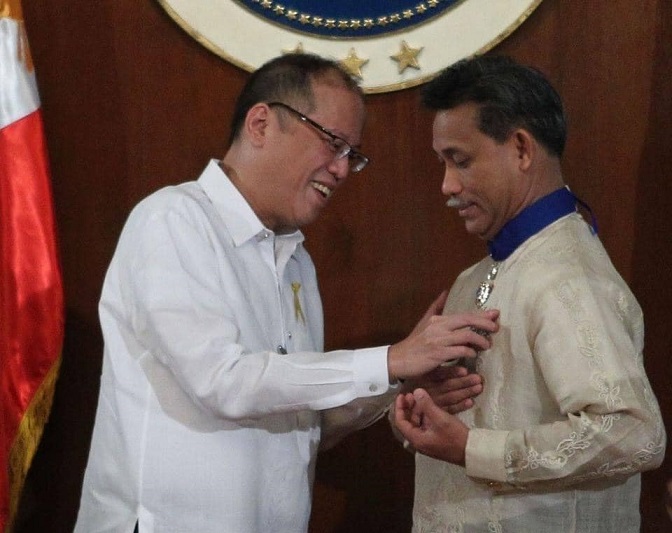 President Aquino confers on diplomat Henry Bensurto, Jr, the Order of Lakandula with the rank of Marangal na Pinuno for his role on the issue of South China Sea.
The tribute of retired diplomat, Luis T. Cruz, was most touching: "He was the only one who believed in me. When DFA Secretary del Rosario(ADR) resigned in 2016, PNoy asked Executive Secretary (ES) Paquito Ochoa to pluck me out of retirement and offer me the position. I was, of course, surprised, like everyone else. I knew that a shortlist was already on his table and my name was nowhere in it. With a heavy heart, I explained to ES that like ADR who resigned due to a bad back, I was similarly suffering from a lingering stress headache. Then I demurredly begged off. I did not have the heart to tell him what caused the pain. The truth is that I was on a deathwatch. Our daughter had a terminal illness. We were in and out of the hospital for her chemotherapy treatment. We lost her eventually. But I did not have any regrets losing the position that many foreign service officers and politicians covet. After all, fame is fleeting. And it can never replace the warmth of a daughter's embrace. Not ever. May you both rest in eternal peace."
Vergel Santos, trustee of the Center for Media Freedom and Responsibility (CMFR), described the media as freer under PNoy's presidency than today. "In Noynoy's time, the media was free to say what it liked. Today? The media is unfair because it is afraid," Santos said in his interview on Dateline Philippines.
The bigger picture about the smiles in the selfies with PNoy was the environment of freedom that he did his most to protect and foster. That is what he will be remembered for.