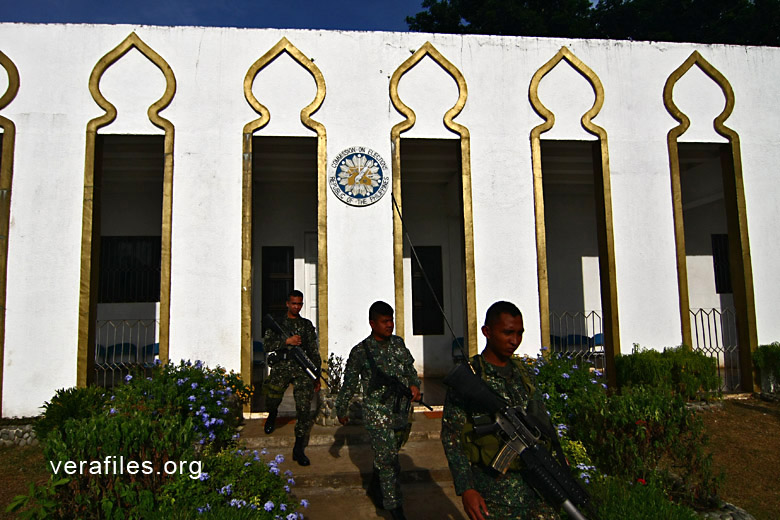 Text and photos by VINCENT GO
JOLO, Sulu—The recently concluded general voters' registration here went peacefully and smoothly, despite the various obstacles that Sulu province faces.
Ramona Monet Pendon, Parish Pastoral Council for Responsible Voting (PPCRV) Coordinator in Jolo, said that among the problems were the high illiteracy rate in the province, estimated at between 90 to 95 percent. Other problems include poor health and sanitation, inadequate public school facilities and the very limited time for to educate and inform voters about the general registration.
Pendon also lamented what she called the low moral ascendancy, the sense of right and wrong.
There were also issues like "hakot" or the ferrying of voters from their homes to the registration areas, and the registration of minors, whose parents would even attest that their children were of voting age even if they could not present birth certificates.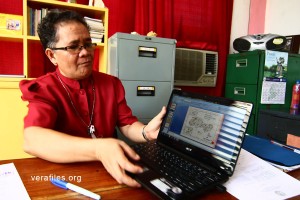 Sulu and the other four provinces and two cities of the Autonomous Region for Muslim Mindanao went through a general voters' registration from July 9 to 18, to purge the region of the book of voters. Congress ordered a general registration so that the region, once thought to be the place where cheating often happens, could start afresh in the coming elections.
Pendon reported that PPRCV was able to train 41 volunteers composed of college students, employees and teachers from both public and private schools to monitor the registration in the city and nearby island barangays.
She also reiterated the important role played by the Philippine National Police and Marines as recognized authority in bringing about peace between political groups. Although mandated to stay 10 meters away, they brought order to the polling centers as many registrants tried to cut into the lines in the first few days of the registration.
The PPCRV in Jolo is still waiting for the publication of the official list of qualified registrants.
(ARMM WATCH  is a project of VERA Files in partnership with MindaNews, The Asia Foundation and Australian Agency for International Development.)