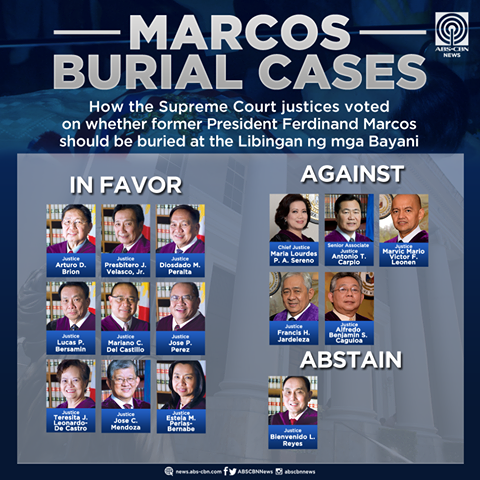 ELLEN T. TORDESILLAS
IS the voting in the Supreme Court decision allowing the burial of Ferdinand E. Marcos at the Libingan ng mga Bayani reflective of the sentiments of the justices towards the Marcoses?
Will that be the same alignment in the election protest of former Senator Ferdinand "Bongbong" Marcos Jr against the election of Vice President Leni Robredo?
That is what Sen. Antonio Trillanes IV expects.
In his statement, Trillanes said: "The Supreme Court effectively rewrote history. In their purely legalistic eyes, the EDSA People Power which was emulated globally and which we celebrate yearly, never happened. We should now expect Bongbong Marcos to be the Vice President of the country soon."
The Supreme Court transforms itself into the Presidential Electoral Tribunal to decide on elections protests involving the election of the President of the Philippines and Vice President of the Philippines.
Bongbong Marcos filed an election protest against Leni Robredo's victory over him   in a tight vice presidential race last May.
Voting 9-5, the Supreme Court  dismissed the petition filed by human rights groups and victims of martial law blocking the permission granted by  President Duterte to the Marcos family to bury the remains of the late strongman, which have been preserved in a glass coffin in Batac, Ilocos Sur.
Marcos, whose 20-year rule ended with his ouster through People Power in February 1986, died in Hawaii in September 1989.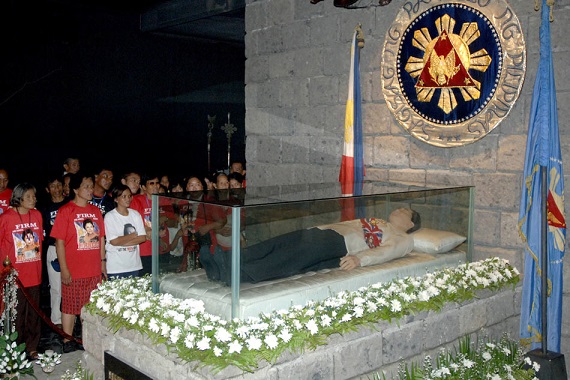 The nine justices who voted to allow the burial of Marcos in Libingan ng Bayani were Associate Justices Arturo Brion, Presbitero Velasco Jr, Diosdado Peralta, Lucas Bersamin, Mariano del Castillo, Jose Perez, Teresita de Castro, Jose Mendoza, and Estela Perlas-Bernabe.
Chief Justice Maria Lourdes Sereno was among the five who dissented together with Senior Associate Justice Antonio Carpio and Associate Justices Marvic Leonen, Francis Jardaleza, and Justice Alfredo Benjamin Caguioa.
Penned by Peralta, the High Court said there was no grave abuse of discretion on the part of President Rodrigo Duterte when he ordered that the remains of Marcos be buried at LNMB because it was done in the exercise of his mandate under the 1987 Constitution.
Solicitor General Jose C. Calida welcomed the High Court's decision saying "it is a major step towards national reconciliation."
The judicial imprimatur given by the Honorable Court vindicated the political wisdom of President Rodrigo Duterte to hasten the unity and national healing. It puts to rest the bitter debate which has divided our people for far too long. It is a welcome development for the Filipino people who thirst for peace and change."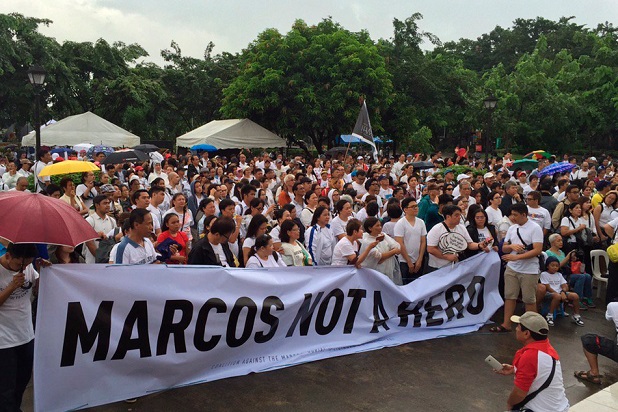 Calida conveyed his gratefulness to the Supreme Court justices "who maintained their judicial independence throughput the proceedings despite strong emotional appeals from various sectors. "
"Through its monumental Decision, we are comforted by the thought that our Supreme Court never wavered in its role of being the conscience of our nation, "he said.
Calida asked everyone to abide by the High Court's decision.
"As the late Pres. Ferdinand E. Marcos is finally laid to rest, may we all learn to set aside our differences and stand united under the rule of law."
I cannot bring myself to say "Amen."