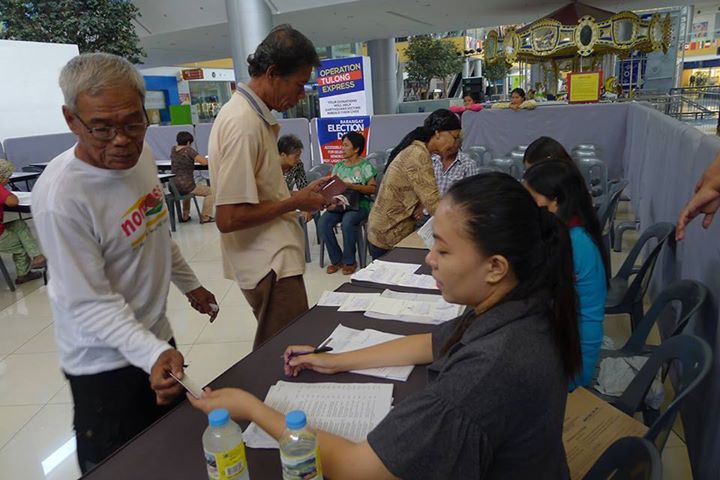 By BONG S. SARMIENTO, MindaNews
GENERAL SANTOS CITY—In less than five minutes after approaching the Board of Election Tellers on Monday for the 2013 Barangay Elections, Gloria Rivera and Bartolome Hoyo separately emerged from the polling center with wide smiles.
Unlike majority of the voters who suffered the scorching heat of the sun and long queues to vote in public schools, the two septuagenarians, for the first time in their lives, were voting in the comfort of a shopping mall.
Rivera, 79, and Hoyo 76, were the among the 68 senior citizens and persons with disabilities  from Barangay Lagao here who agreed to be part of a pilot project of the Commission on Elections.
But only 59 of them or 86 percent had cast their vote by the time the special voting closed at 1 p.m., or two hours earlier than the regular polling precincts.
This city is one of only four areas in the country selected by the Comelec for the initial implementation of Republic Act 10366, or which authorizes the Comelec to establish precincts assigned to accessible polling places exclusively for PWDs and senior citizens.