Most of the promises related to the protection and preservation of the environment made during President Rodrigo Duterte's fourth State of the Nation Address (SONA) remain in progress. Significant efforts have been put into developing renewable energy sources, rehabilitating Manila Bay and priority tourist destinations, and distributing land to indigenous communities in Boracay.
However, he failed again to deliver on promises to pass a national land use act and to create a disaster agency.
Boracay went from being tagged by the president as a "cesspool" to bouncing back as the top Asian island destination in 2019, according to Conde Nast Traveler. Boracay Inter-Agency Task Force head Roy Cimatu said they remain on track to complete rehabilitation by May 2021.
Building on this, the Department of Environment and Natural Resources (DENR) started rehabilitation efforts in El Nido and Coron in Palawan, Panglao in Bohol, Siargao in Surigao del Norte and Puerto Galera in Oriental Mindoro.
The unique situation arising from the COVID-19 pandemic has given rise to tension between local communities and large-scale mining corporations. It also added strain to workers already affected by the Boracay closure.
Still unfulfilled are his 2016 promises of rehabilitating the Carmona Sanitary Landfill and the Laguna Lake.
Here's how the president fared in his promises on environment preservation.
PROMISE: Rehabilitate other tourist destinations

"I am giving due notice to the LGUs and other stakeholders, kayo po, of tourist destinations to take extra steps in the enforcement of our laws and the protection of our environment." (SONA 2019)
"For the other tourist destinations needing urgent rehabilitation and enforcement of environmental and other laws shall soon follow." (SONA 2018)

There are currently five priority ecotourism sites set by Environment Secretary Roy Cimatu all in various stages of rehabilitation efforts: El Nido and Coron in Palawan, Panglao in Bohol, Siargao in Surigao del Norte and Puerto Galera in Oriental Mindoro. The department has ordered the review and assessment of environmental impacts of businesses in aforementioned areas, as well each location's carrying capacity.
Less than two weeks after Duterte's fourth SONA, Cimatu declared three "no-swim" zones in El Nido due to high coliform count, though the beach was allowed to remain open amid ongoing rehabilitation efforts.
The Department of Tourism (DOT), DENR, and the Department of the Interior and Local Government (DILG) also met last Jan. 12 to discuss updates on Baguio City's rehabilitation program.
PROMISE: Give Boracay to Atis

"So I told the Agrarian Reform, 'Go to the place, have it inspected because I will declare the whole of the island a land reform program.' And I gave the islands piece by piece to the Atis, the natives of the place para walang masabi." (SONA 2019)

In November 2018, the Boracay Ati Tribal Organization (BATO) was collectively awarded five certificates of land ownership award covering 3.0657 hectares of land, the Department of Agrarian Reform Provincial Office of Aklan told VERA Files in a recent interview.
This was part of the 274 hectares of land awarded then by Duterte to original inhabitants and other agrarian reform beneficiaries from the municipalities of Buruanga, Tangalam and Malay in Aklan.
Adding to this figure, more recently, another indigenous group received Boracay land from the government. Thirty-one members of the Boracay Tumandok Agrarian Reform Beneficiaries Association (BTARBA) collectively received nearly 2 hectares of land from the DAR last Mar. 12.
The DAR Provincial Office of Aklan said Atis were gradually making productive use of the awarded lands, adding that basic crops like "pinakbet" vegetables have been planted in the landholdings of BATO in Manocmanoc village.
They also said initial discussions on the Ati Heritage and Agrarian-Tourism Development, a medium-term plan envisioned to provide sustainable livelihood for the Atis, have been done but adjustments may be necessary due to the pandemic.
The indigenous Atis were pushed to the margins after Boracay began attracting settlers over two decades ago, and were limited to living only on 2.1 hectares of the thousand-hectare island. Families and businesses in the area have contested the Certificate of Ancestral Domain Title awarded to Atis in 2011, that led to threats and harassment against Atis.
DAR has previously said about 400 hectares of land may be placed under land reform in Boracay.
PROMISE: Rehabilitate Manila bay, relocate informal settlers and dismantle toxic establishments

"On January 27, 2019, we officially started the Manila Bay rehabilitation. Though we have a long way to go, we are encouraged by the test results of the waters near Padre Faura. We will relocate informal settlers — I hope it can happen during my time — along the waterways and shut down establishments that continue to pollute and poison our waters." (SONA 2019)

One year after launching the "Battle for Manila Bay," Cimatu on Jan. 24 reported that coliform levels "drastically decreased" in major Manila Bay outfalls.
It cited the Padre Faura outfall as an example, which now is at 920,000 most probable number (mpn) of coliforms per 100 milliliters, compared with 7.21 million mpn/100ml pre-rehab.
However, Cimatu also mentioned more needs to be done to meet the standard coliform level for Manila Bay, classified as a "Class SB" coastal and marine water, which is supposed to be "fit for swimming, skin-diving and other forms of contact recreation."
President Duterte has allocated P42.95 billion for the envisioned three-year rehabilitation project and established a Manila Bay Task Force (MBTF) composed of at least 13 government agencies, per Administrative Order 16.
On the matter of relocating informal settlers, the MBTF reported having relocated 24 percent of identified informal settler families last November 2019, congressional records show. The task force initially estimated the relocation of 220,000 informal settlers to further rehabilitation efforts.
As for shutting down establishments that contribute to pollution, 107 cease and desist orders and 2,478 notices of violations have been issued to businesses around Manila Bay by the DENR and the Laguna Lake Development Authority as of September 2019.
PROMISE: Create department of disaster resilience

"[W]e need to hasten the establishment of a Department of Disaster Resilience (DDR) so that these [sic] department focus on the natural hazards and climate change. I urge Congress to fast-track the passage of the Administration of this bill—Administration version rather." (SONA 2019)
"[W]e, in the Cabinet, have approved for immediate endorsement to Congress the passage of a law creating the 'Department of Disaster Management,' an inter-agency — just like FEMA… I fervently appeal to Congress to pass this bill with utmost urgency." (SONA 2018)
"I am calling [on] both houses of Congress to expeditiously craft a law establishing a new authority or department that is responsive to the prevailing 21 century conditions and empowered to best deliver [an] enhanced disaster resiliency and quick disaster response." (SONA 2017)

Legislative records show the president's appeal yielded two new bills in the Senate, in addition to eight already existing before his fourth SONA.
In a Senate hearing on Jan. 29, some government officials said instead of creating one disaster management department, they propose to elevate or strengthen the existing National Disaster Risk Reduction Management Council (NDRRMC) instead. NDRRMC Executive Director Ricardo Jalad previously said that it could be overwhelming for one department to handle all disaster-related functions alone.
Meanwhile, House Bill 5989 consolidated 35 measures on the creation of a department for disaster resilience in the Lower House. It remains under a period of interpellation.
PROMISE: Pass National Land Use Act

"I further ask Congress to urgently pass the Na — ito — the National Land Use Act or NALUA within this year." (SONA 2019)
"I therefore urge the Senate to urgently pass the National Land Use Act to put in place a national land use policy that will address our competing land requirements for food, housing, businesses, and environmental conservation. We need to do this now." (SONA 2018)
"I am appealing to all our legislators to immediately pass the National Land Use Act or NALUA to ensure the rational and sustainable use of our land and our physical resources, given the competing needs of food security, housing, businesses and environmental conservation." (SONA 2017)

A new bill was filed after the president's bid, adding to the three existing bills filed before his address, legislative records show.
In the House of Representatives, 18 bills relating to national land use were filed. These remain pending with the Committee on Land Use.
While the president failed to deliver on the promise of passing a national land use act within 2019, the National Economic and Development Authority (NEDA) is working on a draft executive order to enforce existing land use laws.
PROMISE: Fast-track development of renewable energy sources

"We recognize the urgent need to ensure the sustainability and availability of resources and the development of alternative ones. In this regard, I trust that Secretary Cusi shall fast-track also the development of renewable energy sources, and reduce dependence on the traditional energy sources such as coal." (SONA 2019)

On April 12, 2019 President Duterte signed into law RA 11285, otherwise known as the Energy Efficiency and Conservation Act, which aims to "institutionalize energy efficiency and conservation as a national way of life".
About 3,249.87 thousand tons oil equivalent (KTOE) of electricity and fuel was saved in 2019 through the energy efficiency and conservation program, DENR reported during a pre-SONA forum on July 22.
Energy Secretary Alfonso Cusi has also actively pushed for "consumer-oriented" policies advancing renewable energy in the Philippines, among which are the Green Energy Option Program (GEOP) and the Renewable Portfolio Standards (RPS).
The GEOP, pursuant to the Renewable Energy Act of 2008, allows end-users to choose renewable energy sources for their needs. Rules governing the GEOP were only established in 2018. This April, the DOE put out a call for comments on the draft guidelines for issuing operating permits to renewable energy suppliers under the program.
The RPS, on the other hand, mandates power distributors to source a portion of their energy from renewable energy sources. As of March 31, there are 127 renewable energy power plants eligible for compliance to the RPS, which may generate more than 2,200 megawatts.
Earlier this month, Cusi affirmed his commitment to fully implement the Renewable Energy Act of 2008. He said the department is even looking into nuclear energy to help ensure energy security in the Philippines.
PROMISE: Sustain rehabilitation efforts in Boracay and aid affected residents

"We intend to restore [Boracay island's] environmental integrity, alongside measures to alleviate those whose livelihood were momentarily affected." (SONA 2018)

Rehabilitation efforts on the island continue, even amid the COVID-19 pandemic.
On May 11, Duterte signed Executive Order 115 that extended the term of the Boracay Inter-Agency Task Force chaired by Environment Secretary Roy Cimatu to May 8, 2021.
The EO aims to complete critical projects on the island according to the Boracay Action plan, such as enforcing easement restrictions, improvement of water drainage system, demolition of establishments in forest land and wetland, and the rehabilitation of Boracay Circumferential road.
On June 8, Cimatu reported that obstructions on the beachfront side have been cleared by 69 percent, while road obstructions have been cleared by 73 percent.
Cimatu in December 2019 previously reported that the Boracay rehabilitation effort was more than 80 percent complete.
On Duterte's promised aid to affected residents, it was harder to fulfill amid the pandemic. The loss of livelihood from the slump in tourism has pushed workers on the island to seek help.
Last March 17, DOLE announced guidelines for the COVID-19 Adjustment Measures Program (CAMP). Around 4,800 Boracay workers were able to avail of CAMP's P5,000 cash assistance, according to an Inquirer report, although the region's DOLE office said workers outside that number were not able to receive assistance due to depleted funds.
Back in October 2019, the Social Welfare department gave over P7.9 million for continuing livelihood assistance to eight organizations affected by the island's closure.
PROMISE: Ensure protection of environment in mining operations and limit the use of extracted resources to Filipinos

"My policy in the utilization of these resources is non-negotiable: the protection of the environment must be [the] top priority and extracted resources must be used for the benefit of the Filipino people, not just a select few." (SONA 2018)
"If possible, we shall put a stop to the extraction and exportation of our mineral resources to foreign nations for processing abroad and importing them back to the Philippines in the form of consumer goods at prices twice or thrice the value of the original raw materials foreign corporations pay for them." (SONA 2017)

According to the Mines and Geosciences Bureau (MGB), mining companies committed P358.22 billion for projects under Environmental Protection and Enhancement Program (EPEP) as of May 31.
In 2019, Caraga's mineral industry spent P2.6 billion for the implementation of the Annual Environmental Protection and Enhancement Program (AEPEP). Six mining companies also received the Presidential Mineral Industry Environmental Award (PMIEA) in November 2019 for their "environmentally and socially responsible" mining operations and mining-related activities.
Legislative records show there are five pending bills aiming to either regulate, prohibit or amend standards of the mining industry.
Building on "stronger policies" protecting communities and the environment, the DENR launched the #MineResponsibly nationwide information campaign in November 2019 which highlights the role of responsible mining towards "harnessing mineral wealth for progress and development."
Yet mining activities continued. Among those that earned criticisms from various local and environmental groups were the violent dispersal from a mine site in Nueva Vizcaya, the renewed permit for the Tampakan project, and the continued mining operations in Antique thought to be linked to the spread of COVID-19 in the area.
Cimatu confirmed in a pre-SONA forum last July 22 that some of the mining firms suspended by former DENR Secretary Gina Lopez will be allowed to resume operations.
In 2017, Duterte promised to stop the "exportation and exportation of our mineral resources to foreign nations."
As of May 2020, the export of other mineral products grew by 12.8 percent year-on-year while the export of gold fell by 20.5 percent year-on-year, according to data from the Phiippine Statistics Authority (PSA).
PROMISE: Close down Carmona Sanitary Landfill

"To have adequate disposal facilities for the Metro Manila Garbage, the final closure and rehabilitation of the Carmona Sanitary Landfill shall be pursued…" (SONA 2016)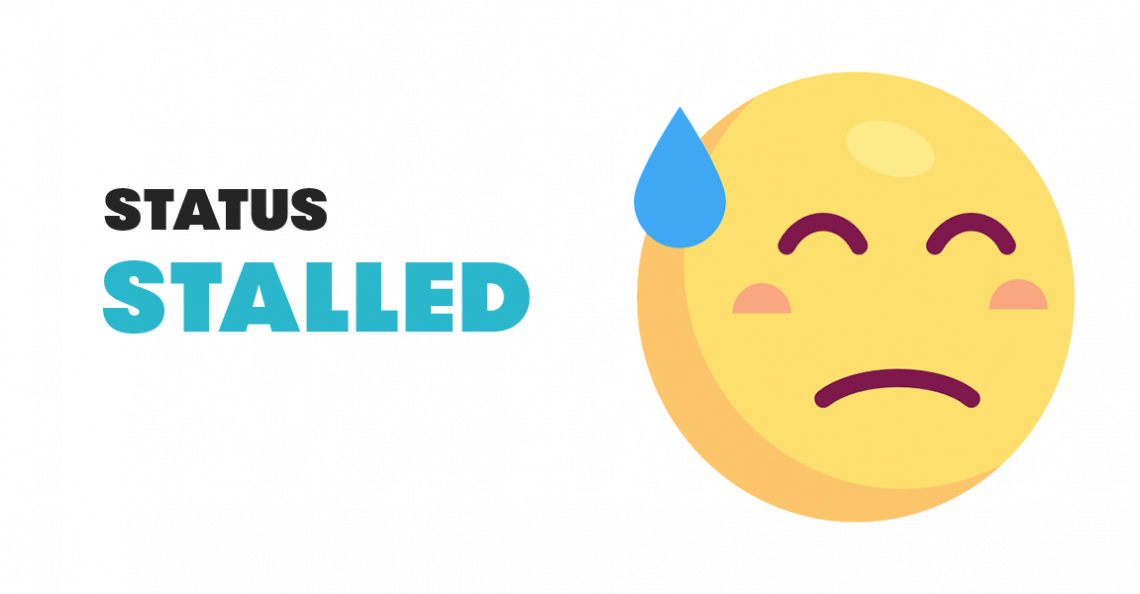 A study published in May 2019 in the journal Heliyon found that the "abandoned" sanitary landfill "pose[s] risks to both humans and the environment". It said though lead levels in the soil were within the US EPA standards, the lead content found in plants, insects and chicken's livers in the area was "unsafe" when compared to the Tolerable Daily Intake.
In 2019, the Metropolitan Manila Development Authority told VERA Files the landfill was undergoing feasibility studies prior its rehabilitation. VERA Files' request for an update on the project remains pending as of publication.
PROMISE: Rehabilitate Laguna Lake

"The Laguna Lake shall be transformed into a vibrant economic zone showcasing ecotourism by addressing the negative impact of the watershed destruction, land conversion and pollution. Ito ang nilagay ko. This is what I am telling: The poor fishermen will have priority in its entitlements." (SONA 2016)

Rehabilitation efforts continue, according to the Laguna Lake Development Authority (LLDA).
The memorandum of agreement between local government units comprising the Marikina-Manggahan Sub-Water Quality Management Areas signed in August 2019 was "another step towards environmental conservation", according to a report published in LLDA's official Facebook page.
Consultations and forums among LGUs and stakeholders are ongoing to further the development of the Laguna Lakeshore Road Network Project, with one such forum recently held last July 2.
The project, in partnership with the Department of Public Works and Highways, would "benefit and improve the transportation and the development in the areas surrounding Laguna Lake, and the lake itself," according to LLDA's 2019 midyear report.
The "Training of Trainers of Freshwater Aquaculture" also concluded on Sept. 3, 2019. The 5-day program came from the Villar Social Institute for Poverty Alleviation and Governance (SIPAG).
Sources
On tourist destinations:
On giving Boracay to Atis
On rehabilitating Manila Bay
On the department of disaster resilience
On the national land use act
On renewable energy sources
On Boracay
On mining and use of extracted resources
On Carmona Sanitary Landfill
On Laguna Lake
(Guided by the code of principles of the International Fact-Checking Network at Poynter, VERA Files tracks the false claims, flip-flops, misleading statements of public officials and figures, and debunks them with factual evidence. Find out more about this initiative and our methodology.)