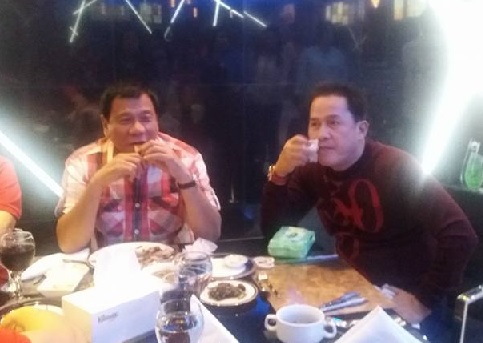 By ELLEN T. TORDESILLAS
ONLY ten days that Pastor Apollo Quiboloy and incoming President Rodrigo Duterte haven't talked with each other and the "Son of God" is already hurting.
Sharing with media the Pastor's hurt feeling, Quiboloy's spokesperson, Mike Abe, said the last face-to-face meeting of the two was at 3 a.m. of May 10, several hours after it became certain that Duterte had won the May 9 election. Duterte was interviewed at Quiboloy's Sunshine Media Network International.
Abe said the two even shared a hug, before the winning presidential candidate left.
After that, Abe said Duterte has become inaccessible to the Pastor anymore.
"After that, their communication was already cut off. We believe there are people getting in the way of the two friends," Abe said naming   Christopher "Bong" Go, and Salvador Panelo, Duterte's executive assistant and spokesperson respectively,  as forming the incoming president's cordon sanitaire.
The closeness of Duterte and Quiboloy is public knowledge. Days before Election Day, when Duterte had to admit his hefty bank accounts and properties as exposed by Sen. Antonio Trillanes IV, Duterte named Quiboloy as source of his assets.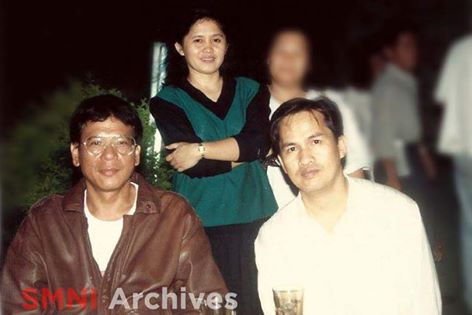 Duterte said the pastor has been generous with him, giving him properties and cars. He said he didn't have to embezzle funds, "I can ask Pastor."
Duterte also said Quiboloy lent him his plane during the campaign and was willing to allow him to use that if he want to go home to Davao every night during his presidency.
Duterte and Quiboloy's  friendship reportedly spans 30 years when the president-elect was not yet Davao City mayor and Quiboloy's Kingdom of Jesus Christ, The Name Above Every Name, Inc. only had 15 followers.
Abe said "Pastor Quiboloy is not interested in a quid pro quo but he wants to be included in the selection process, to have a voice in the process, but he will not make any recommendations in terms of accepting or rejecting a nominee. What he wants is to take part in vetting the qualifications of a nominee, to help in double-checking their backgrounds, especially for the sensitive positions."
Abe said the pastor is worried about his friends style of appointing persons in cabinet positions, "Turo-turo lang."
While Duterte's Transition team spokesman Peter Laviña apologized to Quiboloy, the  President-elect put Quiboloy in his proper place.
Duterte said: "Let me be very clear, my friendship with my friends ends when the interest of the country begins. I would as much as possible make you happy if you are my friend, but I will not allow anybody to color my decisions in government. From now on it is always the interest of the people of the Republic of the Philippines that counts, period."
Unlike in other issues where he would elaborate lengthily, Duterte was terse. He just added:"Lahat ng suporta sa akin, lahat ng tulong. That's my statement. I'm sorry."
Abe said that the pastor was "Nagtatampo lang pero willing makipag-usap."
As of Sunday, Abe said the president-elect has not yet talked with his spiritual adviser.
Even the best of friends need respite from each other. Soon, everything will be just like old times again.