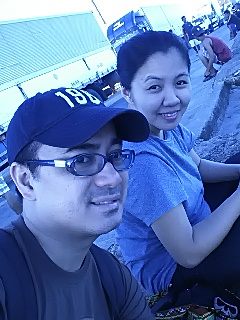 By ELLEN TORDESILLAS
TENOR Arthur Espiritu and his wife, Christina, are  in Llorente, Eastern Samar to distribute the truckload of goods they have gathered from friends to the victims of typhoon Yolanda.
Why Lorente?
Llorente is one of the municipalities badly hit by Yolanda but has not been reported as prominently as Tacloban.  Christina is from that place.
The Espiritus left  Manila  last Saturday late afternoon. From Arthur's Facebook post, it has not been an easy journey, by water and by land.
Arthur posted that that they were in Bulan Port in Sorsogon Sunday waiting for their truck to be loaded together with more than 20 other trucks. While waiting, they enjoyed  the pier scenery. One was people watching the Pacquiao-Rios fight. "Everyone was there. It's really fun to see Pinoys come together when there's a Pacquiao fight."
Later, Arthur, the only Filipino tenor who has sang at La Scala, the world renowned opera house in Milan, Italy, reported that they were finally loading."Christina Espiritu is happy," he said. He counted more blessing: "Yehey. Still have signal while on ship."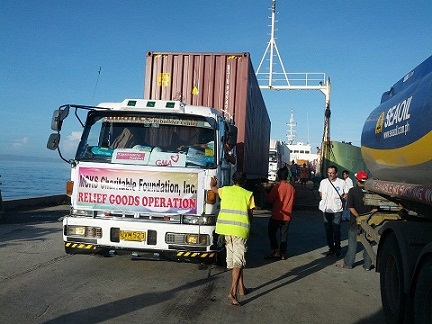 His next post was when they were approaching San Isidro port in Northern Samar: "We came in at 4:30 pm then engine failed. Stuck about 1 km away from shore. Then got power back but it was high tide already. Ramp was too high for trucks to disembark. Now we have to sleep in the ship till 4 am which is low tide. Then we could go. Problem is, all the restaurants and markets around are closed. Just diet for now w peanuts and skyflakes and coffee. Staying strong."
After they have disembarked, his exclamation mark reflected his joy for every help extended to them: "Finally! We are leaving port San Isidro. With an army convoy. We managed to talk to DSWD  people and Colonel Ismael of the Philippine Amy. They agreed to help us. Whew. Something positive. But now we ride in a hot truck in the middle of this hot sun."
But they had to hurdle more challenges. Arthur's next post: " DSWD people left us along with the other convoy. We had a flat. So, no way we can catch them."
His next post was they were already in Calbayog. He was expecting the signal to lost his signal soon. "I hope we get there safely. Have a great day everyone."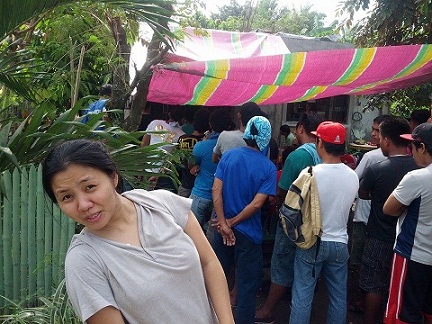 We also hope for Arthur and Christina to reach Llorente safely. We pray for the people of Llorente and other victims of Yolanda.  You inspire us with your strength.
On Dec. 3, Espiritu will perform in a Christmas concert organized by the Cultural Arts Events Organizer and Ayala Museum at the Ayala Museum at 7 p.m.
The performers will present one of the most beautiful, dramatic and difficult sacred music ever written: "Petite Messe Solemnelle." Written by Gioachimo Rossini, one of the pillar of bel canto opera era and the genius behind the opera The Barber of Seville and La Cenerentola, the work was written at the twilight of his life as a thanksgiving to God.
Music impresario Joseph Uy said, "With the recent calamity,  the kids (artists) decided to make this a fund raising for Arthurs' wife hometown of Llorente, Samar which was totally destroyed by the typhoon.  The concert will also sort an honor for the victims in this hauntingly beautiful Mass."
Aside from Espiritu, the concert features three of the country's premiere classical artists: soprano Camille Lopez Molina, soprano Margarita Yulo Gianella and bass-baritone Noel Azcona with the prestigious Viva Voce singers (16 of the most promising young singers today) with pianist Najib Ismail and Fahley Asuncion under the musical direction of Gideon Bendicion and Camille Lopez Molina.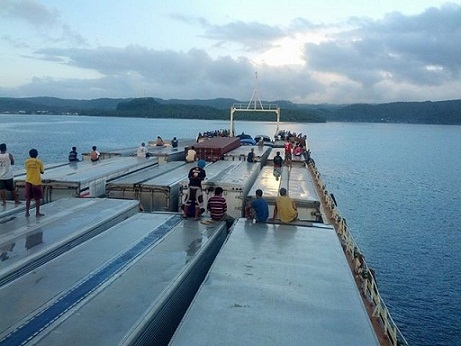 On Dec. 12, Espiritu will also have another concert at the Aayala Museum. Uy said, "The Dec. 12 concert is a project of Ayala Museum.  Arthur volunteered to perform to help the museum raise fund for their charity.  He will be singing a lot of fun music like those of  Josh Groban, some broadway musical with just a piano and a violinist."
The Llorente trip showed us once again the generous heart of Espiritu which is felt in all his performances. Be inspired by his music. Dec. 3 and Dec. 12 at the Ayala Museum.