By PABLO A. TARIMAN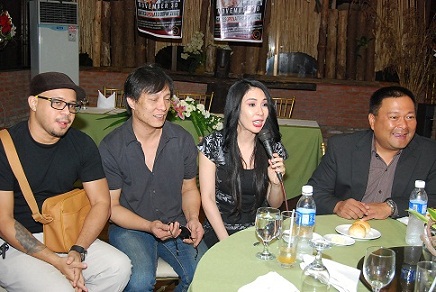 "IN times like this, we should all be united. The President should lead and we all should follow. But sadly, politics is rearing its ugly picture even in relief operations."
This was Sen. JV Ejercito's remark  during the  announcement  of   "Aftershock: A Night of Music and Giving," a fund-raising concert for typhoon victims to be held November 30 at San Juan City's Fil-Oil Flying V Arena on November 30.
Ejercito said during this very depressing situation, politics should be set aside so that we can all focus on helping out, not in blame game. "We are also foregoing Christmas parties the budget for which will all go to rehabilitating typhoon victims including earthquake victims in Bohol and Cebu," he added.
Made possible with the cooperation of  Oplan Kaagapay of the Junior Chamber International (JCIP) and JCI San Juan Pinaglabanan, artists who will be  participating in the fund-raising concert are Luke Mijares, Noy Volante, Paolo Santos, Karla Estrada, Giselle Sanchez and bands like True Faith, Shamrock, Alamid, Orient Pearl, Filipinas Band and many others.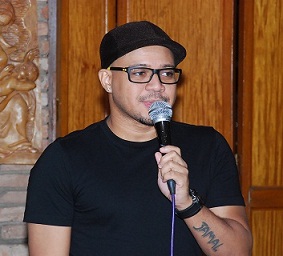 "I didn't have to think twice about joining this fundraising concert," said Mijares who comes from earthquake-ravaged province of Bohol. "We all have to do our share of helping our Visayan brothers and sisters."
Comedienne-actress Sanchez admitted these are sad times for all of us but our sense of humor should persist. "When I make people laugh in this concert, at least people are laughing for a cause at the same time stabilizing their blood pressure," the comedienne added.
The former San Juan executive turned senator said he can only respect the Supreme Court decision on the unconstitutionality of PDAF. "But at the same time, they should declare all forms of pork barrel as unconstitutional. Even DAP which falls under discretionary funds is pork barrel."
The senator said there is life after PDAP. "But even as we all have to adjust our programs, PDAP certainly contributed a lot in my community projects. I started the Katipunan Museum in San Juan with PDAP funds while I was still congressman. I am a lover of history and I notice other national figures from Rizal to Aguinaldo have their own museums. Bonifacio never had one. With PDAP gone, the museum will not likely be affected because we turned over the operations to the National Historical Commission."
Coming from a family of politicians, Ejercito raised eyebrows when he sponsored an anti-political dynasty bill in the Senate.
In the explanatory note of his bill, Ejercito pointed out: "Political dynasties secure and consolidate their economic interest by perpetuating their families or clans in public office – indeed, making a dynasty out of public service. This situation is characteristic of the patronage system of politics that hinders the development of the country. It is necessary that the political arena be leveled by opening public office to persons who are equally qualified to aspire on even terms with those from politically dominant families."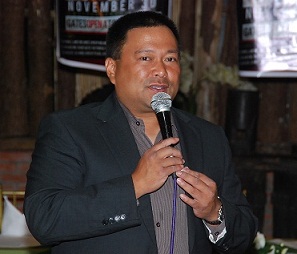 The first-term senator said he has so far logged 12 years in public service starting as San Juan mayor and later moving on as representative and now senator.
"I am what I am today because of my 12 years in public service," he says. "Those years helped me mould my character and I hope my experience as local executive will be of great help to me in the senate."
He said he prefers to focus on the rehabilitation of typhoon victims now that help is pouring from all over the world. "I want to be there when help is waning already and the main focus is already on rehabilitation. From the proceeds of the concert, we will buy construction materials so the victims can start all over again."
By way of suggestions, the senator said the President should welcome help from all quarters regardless of party affiliations. "Many local executives can help because we have been through many calamities from the onslaught of Ondoy and the habagat. It is better that we work together and the President should tap people with experience. "
He cited Albay Governor Joey Salceda and former senator Richard Gordon. "They have good track record in handling disasters. I want to volunteer but my political color will probably work against me. This is not the time to divide the country. We need all the help we can get especially from people with good track record on disaster management."