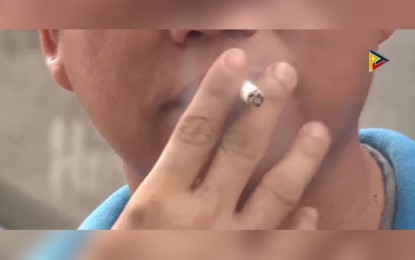 The tobacco industry is employing new ways to attract a new breed of smokers but its products are still harmful to health, say advocates who note the players' history of lies, manipulation and involvement in government regulatory efforts.
To address the industry's continuing interference, the state and civil society organizations need a more stringent interference monitoring system and effective education and information dissemination activities on the tobacco sector's strategies and tactics, they add.
"The deception is about telling people that products they make are not proven to be harmful, and this continues to today where they are supposedly presenting less harmful products," said Ulysses Dorotheo, Executive Director of the Southeast Asia Tobacco Control Alliance (SEATCA) during an online symposium on May 11.
Switching to these supposedly safer alternative products like electronic cigarettes is "impossible to achieve," he said at the forum entitled 'Is the Tobacco Industry an Ally in Public Health?'
The symposium, held as part of the continuing campaign against tobacco while highlighting the country's best practices in implementing the World Health Organization Framework Convention on Tobacco Control, was organized by the Department of Health (DOH) and ImagineLaw, a public interest law organization.
It was also the launch of ImagineLaw's Tobacco Tactics Watch, an online platform where the public can "report tactics employed by tobacco companies aimed to influence policy making, promote tobacco use, and endanger public health."
"We've heard about the tobacco industry's history of lies and contradiction. The tobacco industry has employed tactics and strategies to deny liability for the millions of deaths that it caused, but also to continue to sell a harmful product at the expense of public health and they do so even amid a pandemic," said Atty Sophia San Luis, ImagineLaw's Executive Director.
"So today, ImagineLaw, in partnership with the Department of Health, and tobacco control advocates, launched the Tobacco Tactics Watch Facebook page."
According to the WHO, more than 8 million people die from tobacco use every year. Most tobacco-related deaths occur in low- and middle-income countries, which are often targets of intensive tobacco industry interference and marketing.
'Tobacco interference sabotages effective regulation'

Dr. Mary Assunta, research and advocacy head of the Global Center for Good Governance in Tobacco Control, said that tobacco interference in regulation also poses a problem where "no region is spared."
"The industry does its interference in the non-health sector, such as trade and even finance, and simultaneously attacks departments of health when they do the right thing," she said.
The industry also makes donations as part of their corporate social responsibility, which Assunta slammed as "audacious." (SEE The hypocrisy of "CSR" in the time of COVID-19)
DOH undersecretary Rosario Vergeire, in a recorded video message, noted that continued interference of the tobacco industry has "undermined tobacco control initiatives in the country."
She added that the Joint Memorandum Circular (JMC) 2010-01 currently "protects the bureaucracy from tobacco industry interference which includes prohibitions on unnecessary interaction with the tobacco industry, preferential treatment to the tobacco industry, accepting gifts, donations, and sponsorships, conflicts of interest in engaging in an occupational activity with the tobacco industry."
Dr. Beverly Ho, director of the DOH Health Promotion Bureau, said there is need to strengthen tobacco control and prevention policies and counteract the industry's attempts and attacks against the bureaucracy.
How tobacco lures the youth
SEATCA's Dorotheo said that the youth are also targeted by tobacco companies by releasing flavored tobacco products and visually appealing packages, as well as by placing cigarette packages on the counter at a lower eye level, next to items such as candy.
"It is important for [the youth] to see that they are being targeted by the industry and it is really important that policymakers should hear their voice," he added.
According to the international group Campaign for Tobacco-Free Kids (CTFK), 16% of the Filipino youth, where a majority are boys, aged 13 to 15 use tobacco products.
Debra Rosen, head of the Tobacco Industry Accountability of CTFK said the best way to combat this is to include the youth to speak up and get involved in these health programs.
Assunta said there is also a need to "partner with non-traditional health groups, such as groups working with children's rights, human rights and environmental groups to make the movement become bigger and stronger."
"Education alone is not enough," said the Lope Santos III, director of the Department of Education's School Health Division, citing the need for more policies that will "protect the youth from being lured away from making healthy choices."
"As long as the tobacco industry opposes our respective mandates and challenges our common commitment to protect the health and welfare of our people, they will never be an ally of public health or public education," he added.
Dorotheo adds that users should "quit as soon as possible and not to continue feeding the addiction and not with e-cigarettes, but with sufficient support from family and friends, as well as medical help.
"We are making progress but that's only possible with continued advocacy by people who know the truth about the tobacco industry, expose that truth and will fight for the rights to health," he said.