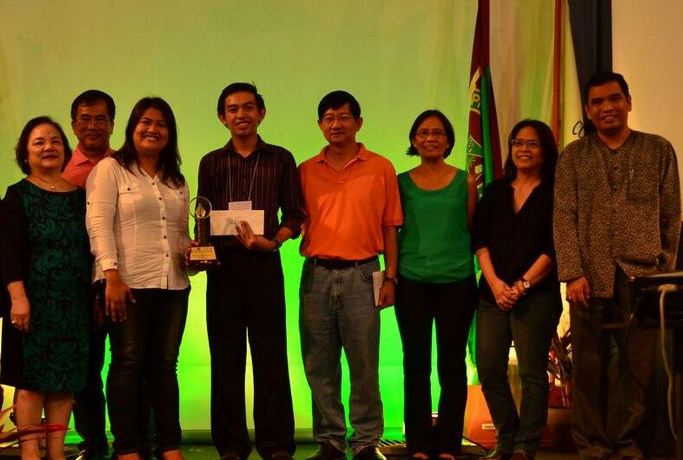 UNIVERSITY of the Philippines journalism students hauled in the top prizes at the 2014 Philippine Journalism Research Conference (PJRC) at the University of the Philippines on Wednesday.
Aiming to highlight commendable researches of journalism students, this year's PJRC gave the Chit Estella Memorial Awards for Journalism Research to students with the most excellent work.
UP College of Mass Communication students Iza Darlene Cay and Vince Alvic Alexis Nonato bagged the top prize for their research on the apparent conflict of interest within the policy-making decisions of Akbayan Citizens' Action Party after it supported Benigno Aquino III as presidential candidate in 2010.
Akbayan, the students said, joined the Liberal Party to forward its causes even if the platforms of the two parties differed on various aspects such as labor.
It found that the alliance with the Liberal Party caused the party to "compromise their ideals to give in to the policy framework of the other members of the alliance" in several instances.
The panel of judges lauded the pair for their groundbreaking work that included muckraking, unearthing and making sense of data.
Cay and Nonato were also awarded the People's Choice Award.
The second place went to Luis Adrian Hidalgo and Antonio Jose Galaruan, also UP students, for their study on the effects of the proposed National Botanical Garden at the UP Arboretum to the lives of about 2,500 residents. The UP Arboretum is the remaining rainforest in Metro Manila.
UP students Jeanne Camille Hernandez and Mark Conrad Salvador bagged the third prize for their comparative content analysis of ABS-CBN's CCTV Patrol and GMA-7's Hulicam News Segments.
Elora Joselle Cangco, Encar Marie Ilao, and Bernadette Nicolas of the University of Santo Tomas were awarded a citation from the Disaster Risk Reduction Network for their study, "The Effects of Source Diversity in Perceived Credibility and Media Use of the Audience: The Typhoon Stories of Two Broadcast News Programs."
An event that started last year by the UP's Department of Journalism, this is the first time the university allowed other schools to participate.
A total of 50 proposals were sent in from several universities in the country. From this set, the UP Journalism Department chose 12 finalists who came from the University of Santo Tomas, Bulacan State University, Ateneo de Zamboanga, Kalayaan College, Malayan Colleges Laguna, Mapua Institute of Technology, Saint Mary's University and St. Paul University.
The papers were presented to the panel and board of judges UP CMC Professor Danilo Arao, Central Luzon State University and Chair of the Commission on Higher Education technical panel on Journalism Professor Ben Domingo, former CMC Dean and faculty member Georgina Encanto, Philippine Daily Inquirer Senior Desk Editor Juan V Sarmiento Jr. and VERA Files trustee Luz Rimban.
The award was named after the late Chit Estella Simbulan, a professor at the UP Journalism Department and VERA Files trustee. She died in a vehicle accident on May 13, 2011.
Her family set up the journalism awards in cooperation with VERA Files and the UP Department of Journalism. – VERA Files