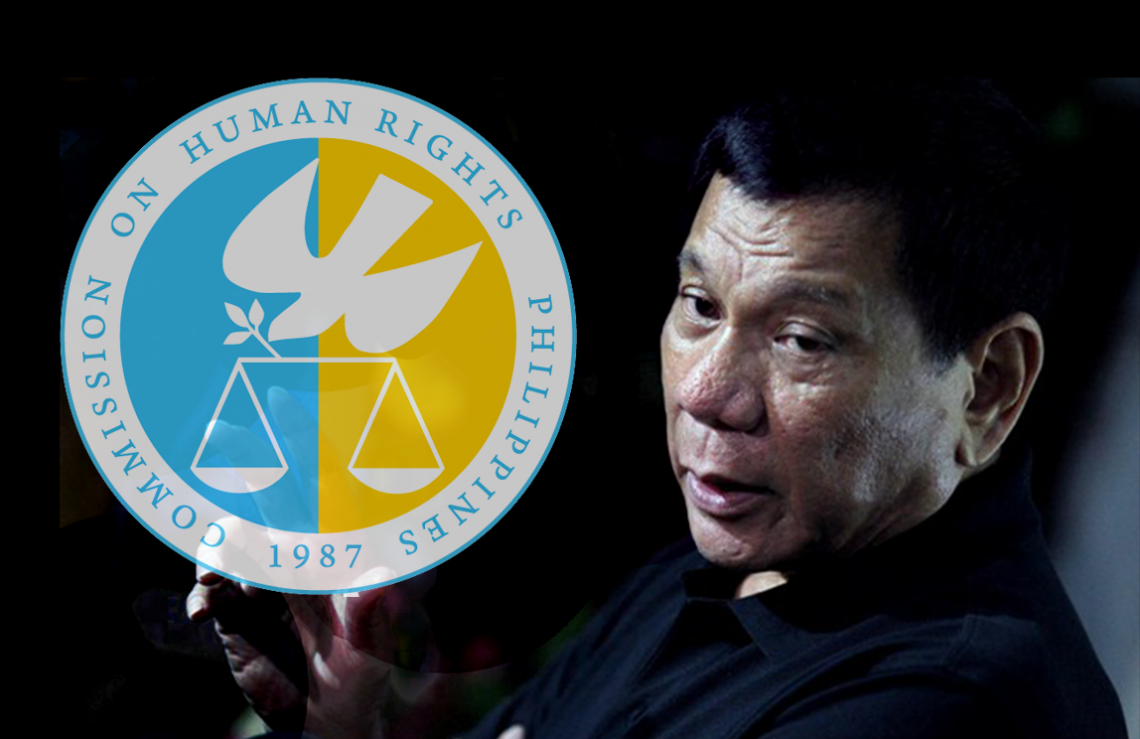 President Rodrigo Duterte, speaking before a crowd in Tagum City, said the Commission on Human Rights (CHR) defends criminals and only has criminals for clients.
STATEMENT
On July 1, at the 50th founding anniversary of the province of Davao del Norte, the president said:
"Most of the time, itong (the Commission on) Human Rights defend criminals. Wala na silay kliyente na dili criminal (It does not have clients who are not criminals)."

(Source: Speech of President Rodrigo Roa Duterte, Davao del Norte Sports and Tourism Complex, Mankilam, Tagum City, July 1, 2017, watch from 16:49 to 17:10)
FACT
The CHR does not defend anyone, criminal or otherwise. Its mandate, as a government body created by the Constitution and as its name suggests, is to investigate human rights violations. (See VERA FILES FACT SHEET: The Commission on Human Rights, explained)
It has, however, taken on cases where the complainants do not have criminal cases to their names.
The commission sent VERA Files a list of cases it says it has "investigated and resolved, that involve victims and/or complainants other than criminals or has a criminal case."
The list includes:
The Maguindanao Massacre, where 58 people, including 32 media workers, were killed months before the 2010 elections. The CHR found that the killings amounted to grave violations of the Philippine Constitution and the Universal Declaration of Human Rights. It recommended among others that financial assistance be provided to the families of the victims.
The January 2013 killing of San Pablo City Councilor Edgar Adajar by a lone gunman, which the commission found to be a possible case of extrajudicial killing. The case is now pending before a trial court.
A case of violence against women and children (VAWC), upon the complaint of a mother from Cavite against the father of her daughters, for avoiding his parental obligations. The CHR arranged for a dialogue, where the father eventually admitted to his failure and promised to provide financial assistance.
Recently, the CHR has also taken custody of Efren Morillo, who survived an Oplan Tokhang operation on August 2016 in Payatas, and became a witness in the first legal action filed by a civilian against the government's anti-illegal drugs campaign. (See Drug war survivor claims police shot at them, 'execution-style')
(Guided by the code of principles of the International Fact-Checking Network at Poynter, VERA Files tracks the false claims, flip-flops, misleading statements of public officials and figures, and debunks them with factual evidence. Find out more about this initiative.)