A TikTok video claimed that a magnitude 11.9 earthquake struck California on Aug. 24. Not true. No quake of such size has ever hit any place, and the clip that was shown occurred in Japan 12 years ago.   
Reshared on Facebook (FB) Reel, the erroneous video carried this text: "California | Earthquake 11.9 grados (magnitude)." 
California experienced a series of tremors last Aug. 24 and the United States Geological Survey (USGS) said it recorded five quakes ranging from magnitude 2.7 to 3.3.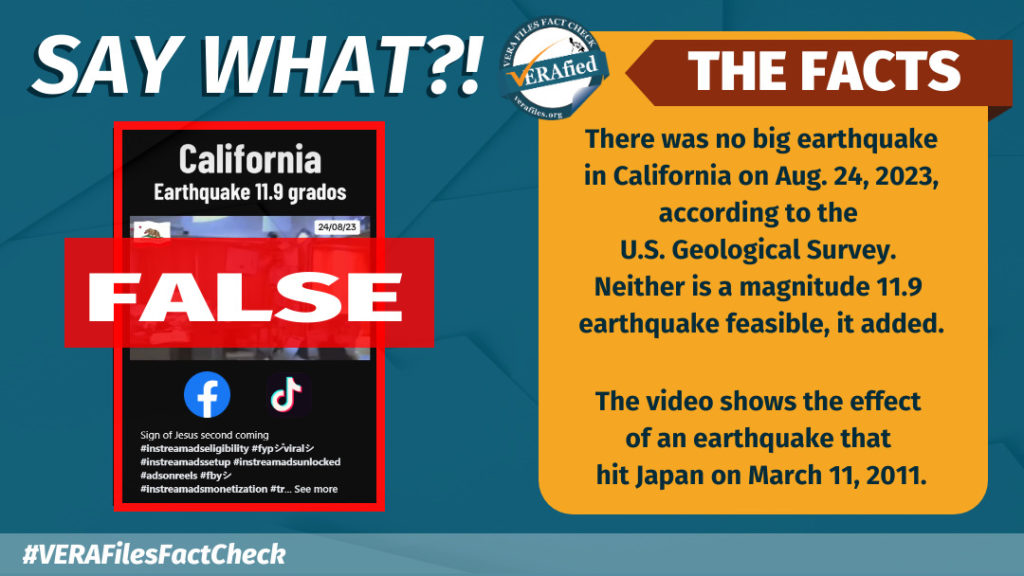 Earthquakes of magnitude 10 or larger cannot happen, the USGS  explained, because no fault along the earth is long enough to generate such a seismic event.
Cursory search on YouTube shows that the TikTok clip's content actually came from a Feb. 6 video of NHK WORLD-JAPAN documenting the impact of the powerful earthquake and tsunami that struck Japan on March 11, 2011. 
In the TikTok clip, a flag of California and the date 24/08/23 or Aug. 24, 2023 masked the original NHK World Japan ID and March 11 text.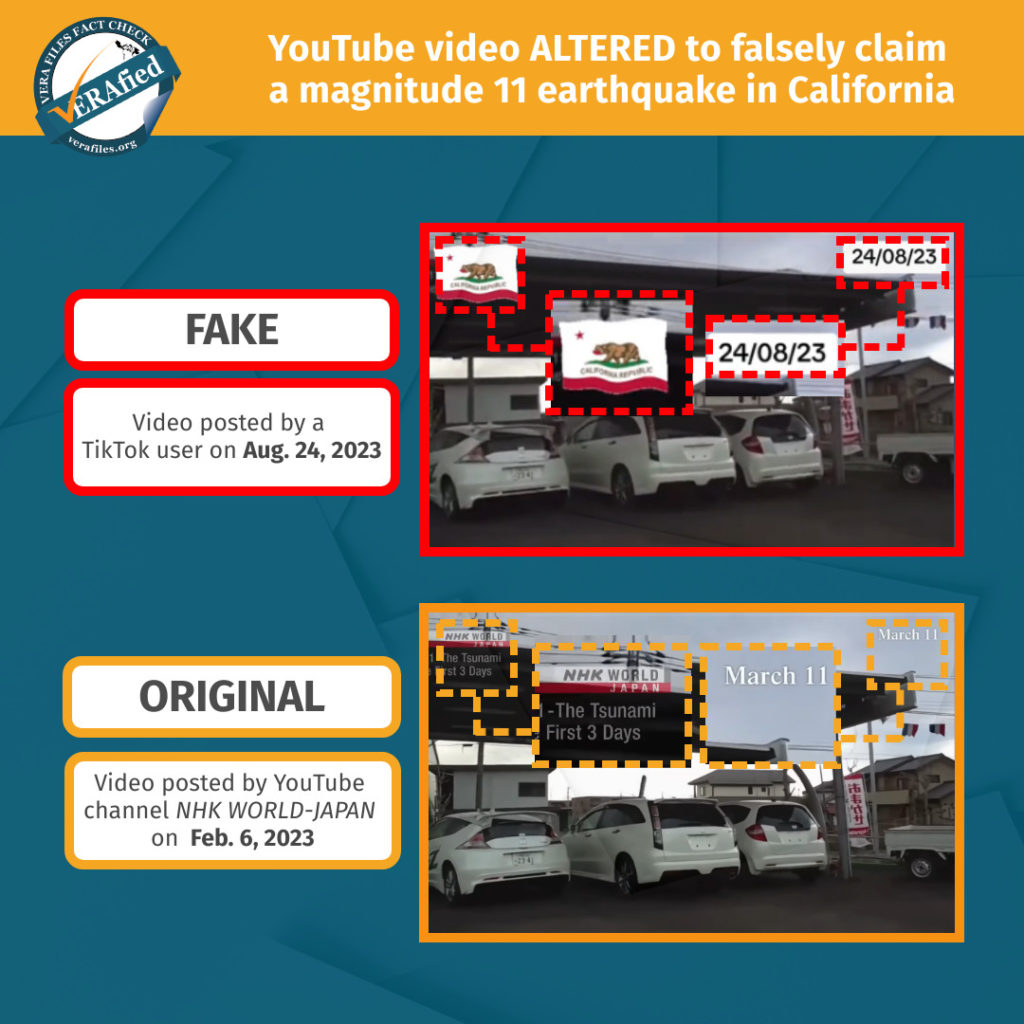 The erroneous TikTok clip is part of a series of videos posted by TikTok user @don_wicho504, who uses various videos of other earthquakes to repeatedly claim that different areas in California were struck by a massive earthquake. 
A Facebook netizen reposted the TikTok clip on Aug. 29, with the caption "Sign of Jesus second coming." When some pointed out that it was a false claim, the FB uploader said it was a warning to others of the second coming of Christ. 
The FB Reel got over 38,714 interactions, while the TikTok video which went viral on the platform garnered over 136,505 interactions. 
Have you seen any dubious claims, photos, memes, or online posts that you want us to verify? Fill out this reader request form or send it to VERA, the truth bot on Viber.
(Editor's Note: VERA Files has partnered with Facebook to fight the spread of disinformation. Find out more about this partnership and our methodology.)