A Facebook (FB) page revived a video falsely claiming that the late President Benigno "Noynoy" Aquino III had fallen off a boat and into a creek while inspecting a project. The man in the video is an Indian mayor.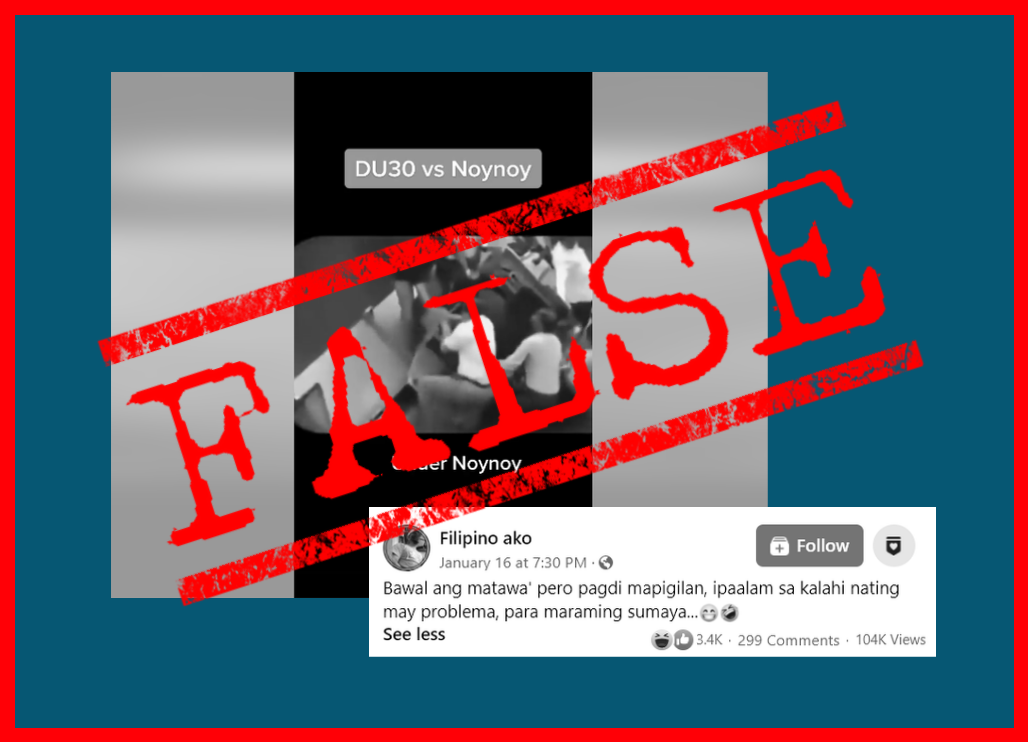 FB page Filipino ako posted a video on Jan. 16 showing the former president on a bridge, spliced with another video clip showing a man in yellow falling into a creek with a handful of men on a boat. It bore the caption, "under Noynoy."
The spliced video later showed the Pasig River Ferry Service and River Warriors' clean-up drive suggesting the stark contrast in the condition of the river under President Rodrigo Duterte.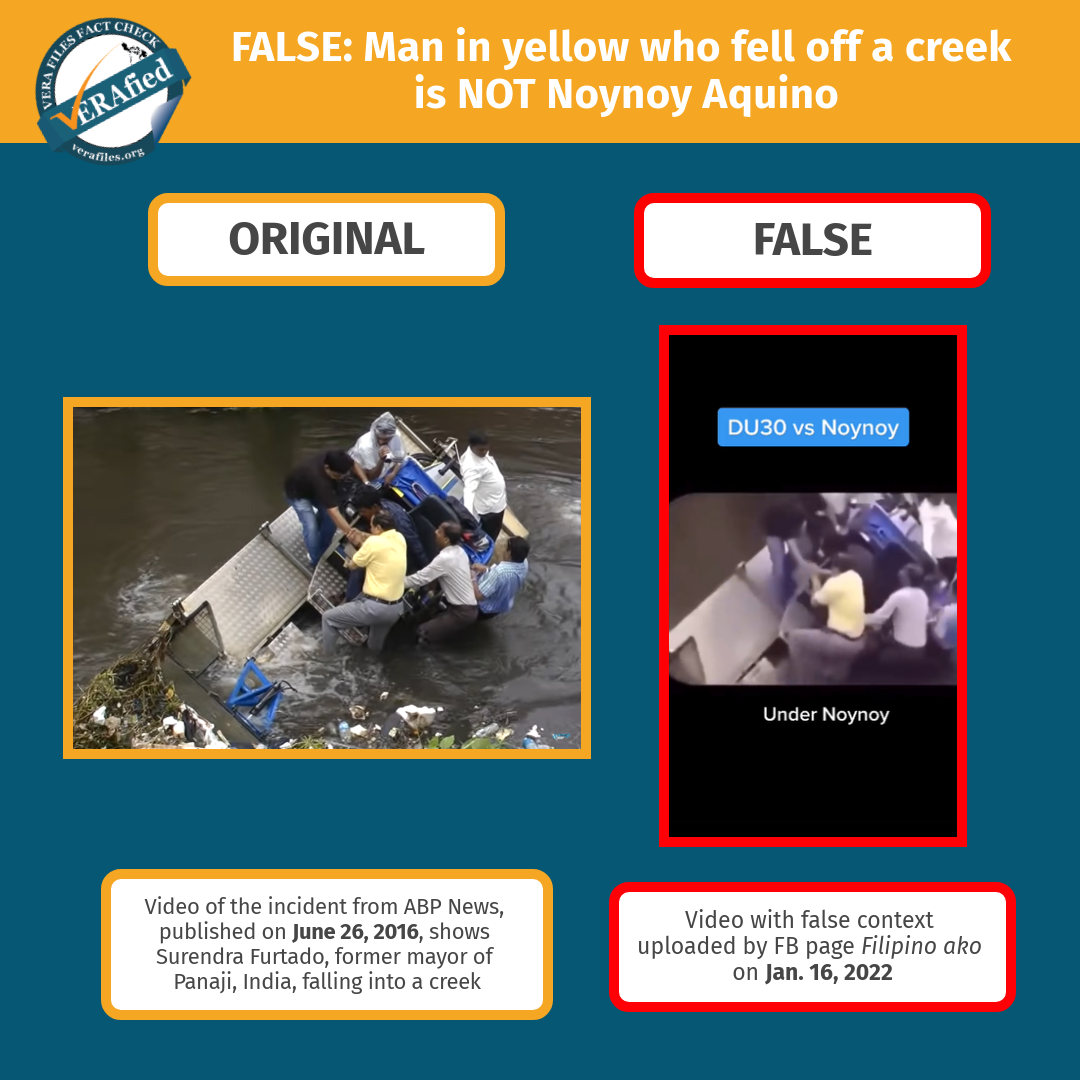 A reverse image search shows the man in yellow is Surendra Furtado, former mayor of Panaji, India. ABP News, an Indian news organization, uploaded a video of the incident on June 26, 2016 showing Furtado and six other people falling into a creek after a de-weeding operation went wrong.
VERA Files Fact Check has debunked this video with a similar untrue context back in 2020. (Read: VERA FILES FACT CHECK: Post FALSELY claims Noynoy Aquino falling into a creek in old video)
Fact-checks from a couple of media organizations show the video clip has been circulating as early as 2018.
The "river warrior" program has existed long before Duterte came into office. ABS-CBN's Kapit Bisig Para sa Ilog Pasig and Department of Environment and Natural Resources (DENR) partnered back in 2010 and trained more than 200 "river warriors" after the success of their pilot project in rehabilitating Estero de Paco, one of the main tributaries of Pasig River.
The Pasig River Warriors are now being handled by the Pasig River Coordination and Management Office, according to the 2020 DENR annual report. The group was previously under the now defunct Pasig River Rehabilitation Commission which was abolished by Duterte through Executive Order No. 93.
The video clip of the river warriors was spliced from a South China Morning Post June 2021 video.
The video resurfaced a few days after the Pasig River Ferry Service announced it would enforce the controversial "no vaccine, no ride" policy starting Jan. 17.
The video uploaded by Filipino ako, which was created on Dec. 12, 2019, has been viewed more than 400,000 times and has garnered more than 5,000 reactions, 814 comments and 1,500 shares.
Have you seen any dubious claims, photos, memes, or online posts that you want us to verify? Fill out this reader request form.
(Editor's Note: VERA Files has partnered with Facebook to fight the spread of disinformation. Find out more about this partnership and our methodology.)