Du30gov.com published April 14 a fabricated news report claiming Senators Franklin Drilon and Francis "Kiko" Pangilinan are the Liberal Party's presidential bets for the 2022 national election.
The Liberal Party has not released any statement pertaining to the 2022 presidential poll. No legitimate news organization carried the story either.
The report featured a video published by Youtube channel Cebu and Davao Journey. It had a computer-generated voice-over of a woman saying Drilon and Pangilinan "(have) been reported" that they plan to run for president.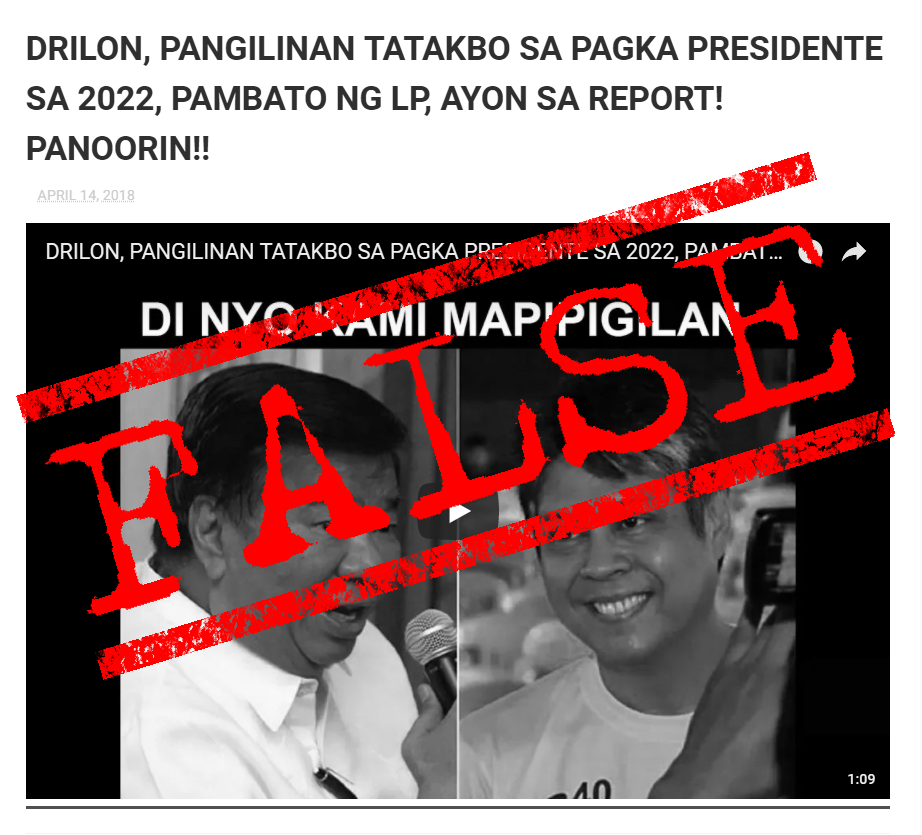 The fake story came out two days after senators recommended graft charges be filed against former President Benigno "Noynoy" Aquino III for his alleged involvement in the Dengvaxia vaccine controversy.
The website was created in August 2017. The biggest traffic generators on social media are President Rody Duterte – Federal Movement International, Bongbong Marcos Loyalists Movement_Official Group and Marcos Loyalist, and could have reached more than 2.7 million people.
(Editor's Note: VERA Files has partnered with Facebook to fight the spread of disinformation . Find out more about this initiative and our methodology.)