What's a quick way to make money from your website?
"Kill" public personalities and celebrities.
And if one were to believe everything splashed on the internet, former President Fidel V. Ramos, former first lady Imelda Marcos and the country's richest man, Henry Sy Sr., have all died at least twice in the past two years.
In May alone, at least six celebrities were "killed" — Robin Padilla, Baron Geisler, Shaina Magdayao, Eddie Garcia, Mr. Bean actor Rowan Atkinson, and Jet Li.
Recent reports of their deaths due to severe illnesses, car crashes or stunts gone wrong are all fake, spread by fake news creators to hook readers and turn their social media engagement to profit.
Death hoaxes are nothing new, but an analysis by VERA Files shows that the slew that turned up May share deception tricks and advertisement codes, suggesting that a single network of interrelated websites may be behind all the fakery and raking in all the money.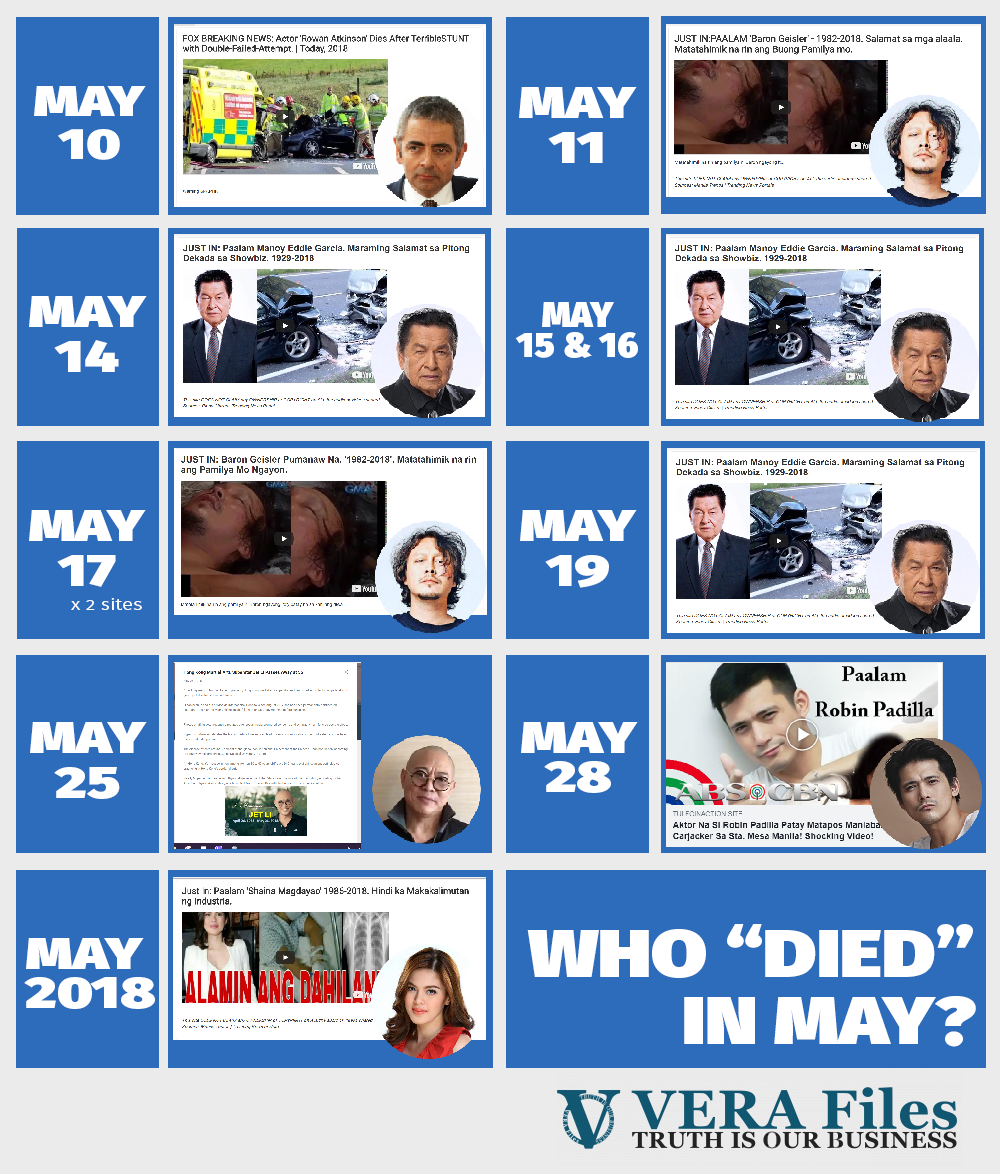 Finding 1: Death hoaxers sidestep Internet security
From May 10 to 19, at least nine death hoaxes made rounds on social media after being posted on six websites:
cdmstv.info
damdamag.abalsimot.com
mannagado.com
pagsakdotidolyares.com
orasna.gmplustv.com
24oras.gmplustv.com
Masquerading as real news and bearing "breaking news" headlines, these posts each included videos that purport to be a report of the subject celebrity's supposed death.
Two seconds in, a dubious Facebook "security check" pops out right before the name of the deceased public figure is mentioned, prompting viewers to share the video; when clicked, the pop-up leads to a post that redirects to the same story.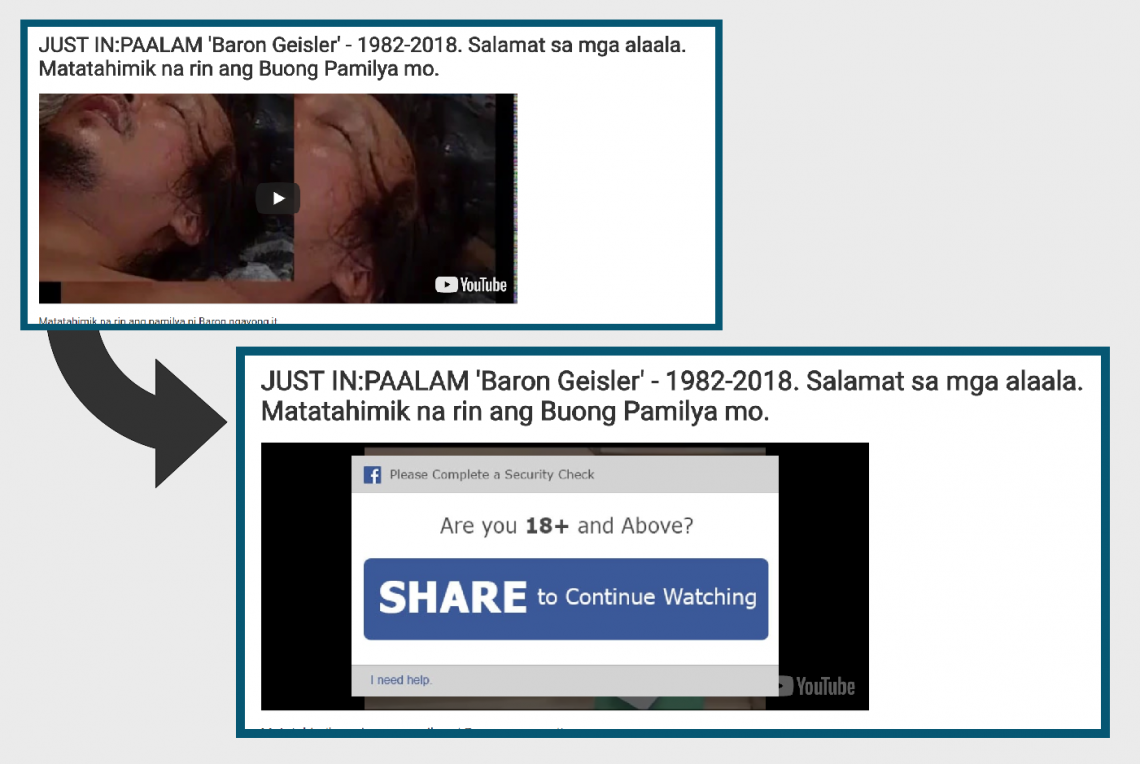 Opening the videos on Youtube yields reports that in fact are not about the subject celebrity, but instead a May 2, 2017 GMA News telecast of actor Romeo Vasquez's death or a Feb. 20, 2017 tribute by U.S. news outfit Fox News to its late reporter Brenda Buttner who died of cancer.
Death hoax creators strategize to avoid getting blocked, says Flemish application developer Maarten Schenck, who monitors and debunks misinformation online.
The Facebook "security check" seen in the May death hoaxes has been used earlier in "The Great Rowan Atkinson Death Hoax of March 18, 2017," as Schenck calls it, describing the trick as "devious."
"Why is that devious? It means the owner of the site can 'seed' multiple versions of the story on Facebook, each with a different individual URL, making it harder to block the story," Schenck wrote in his technical analysis.
Finding 2: Death hoaxers fake credibility
Two of the six websites, ostensibly for added credibility, feign affiliation with mainstream media outfit GMA News Online by using crafty URLs:
orasna.gmplustv.com
24oras.gmplustv.com
Death hoax creators employ several tricks up their sleeve. They create impostor sites that mimic the URLs of legitimate media outfits. Says Schenck, "The more believable a hoax is presented, the better it works."
For example, before orasna.gmplustv.com and 24oras.gmplustv.com this May, impostor sites abs-cbn-breaking-news.blogspot.com, viral-abscbn.blogspot.com and ww1.abs.cbn-tv.com, spoofing the URL of media network ABS-CBN, early this year posted hoax reports of Jinkee Pacquiao and Ely Buendia dying.
The stars each posted "proof of life" on social media shortly after the hoaxes went viral. (See: Jinkee Pacquiao's Instagram post, Ely Buendia's tweet, VERA FILES FACT CHECK: Maine Mendoza's death a hoax)
Finding 3: Death hoaxers create multiple income streams
As soon as each of the nine stories finishes loading, readers are barraged with at least 20 ads that take up more space than actual content, ranging from miracle diets and sex pills to "herbal" remedies and get-rich-quick schemes.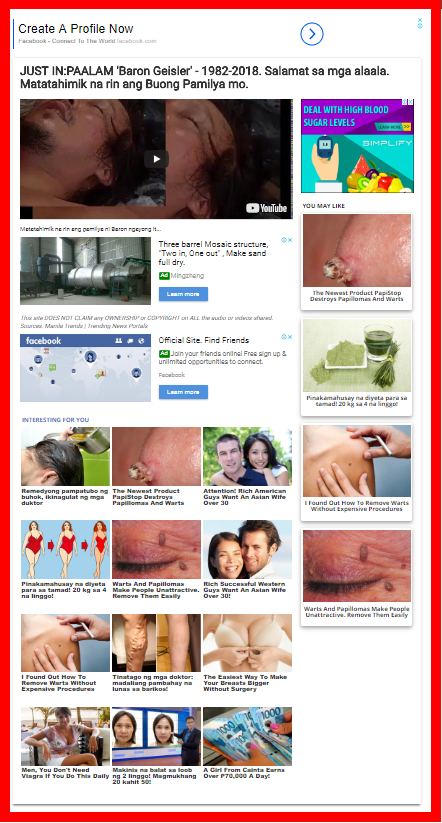 All six websites share one Google Analytics ID (UA-27839201) and several common Google Adsense IDs (ca-pub-7673427120527181, ca-pub-4056248652527790, ca-pub-1596817368955612), suggesting that only one individual or group is behind the hoaxes.
Google Analytics and Google Adsense are programs run by Google to track and manage website advertisements. They have IDs, or identifiers unique to one publisher and may be used across websites the publisher owns.
In total, 76 domains share the Analytics ID UA-27839201, including cdnmstv.com, csvnmstvsg.com and news.sharedtodaytv.com, which a year ago had already churned out death hoaxes about actors Atkinson and Dwayne Johnson.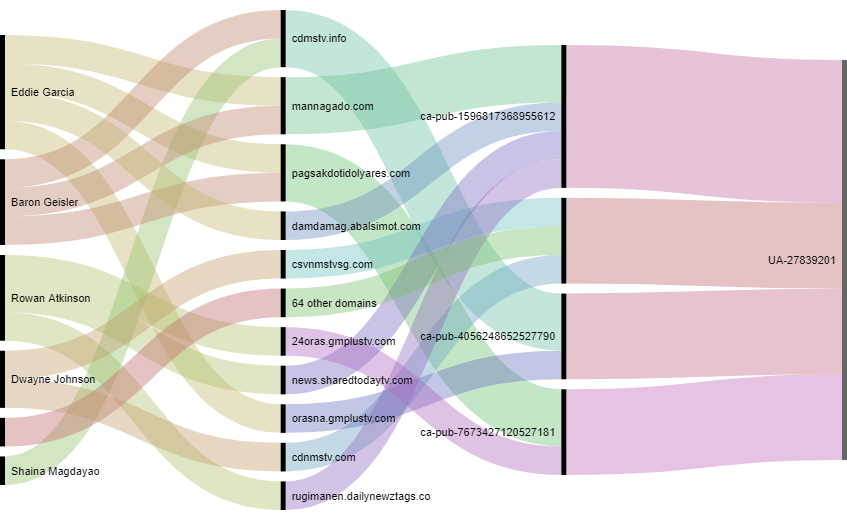 News.sharedtodaytv.com, which published the 2017 death hoax on Mr. Bean, shares the Adsense ID ca-pub-1596817368955612 with mannagado.com and damdamag.abalsimot.com, which posted the May hoaxes on Geisler and Garcia.
The volume of ads on websites publishing death hoaxes clearly shows "money is a big driver for these kinds of hoaxes," says Schenck. He believes these ads are run for the exact kind of audience its ad networks' clients are looking for: "People who believe anything on the internet and will click on everything you put in front of them."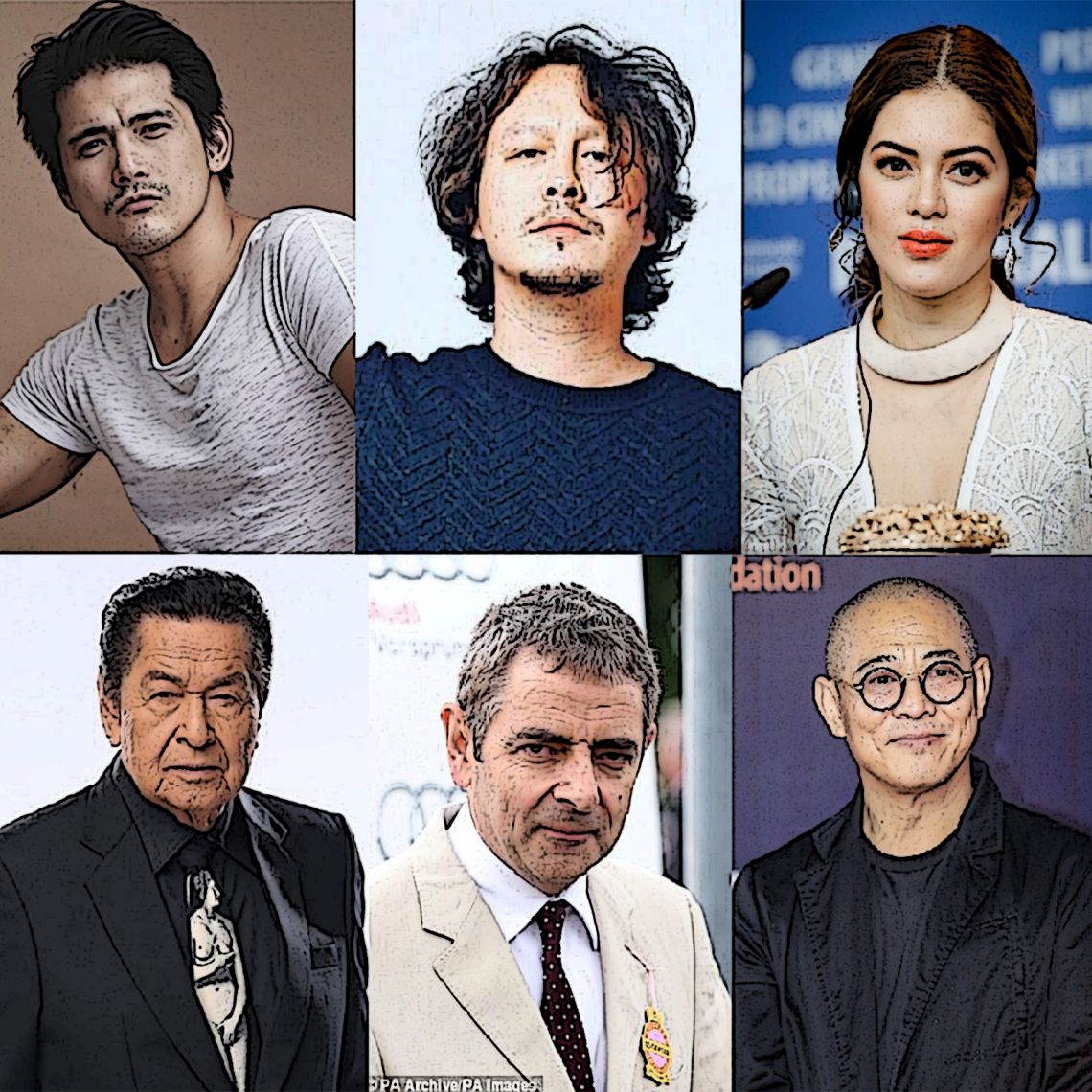 Death hoaxes "overwhelm the critical sense of people to some extent, leading them to act on emotion instead of reason," says Schenck. "Their first thought is 'Oh! This is terrible!' instead of 'Oh? Is this true?'"
These fake obituaries might not carry the same public policy implications as political fake news, but their effects are not to be underestimated.
"They can also be devastating emotionally to the friends and family of the target, and their fans, in a way that goes much deeper than being involved in a fake conspiracy, corruption or sex scandal hoax," says Schenck.
Fact-checking website Snopes, which has been tracking death hoaxes, among others, tells social media users to "be skeptical, always question, and always spend a couple of minutes doing your research" to avoid falling for death hoaxes.
"Don't trust what you read unless it's from a previously vetted site. Be wary of headlines that appear to be gunning for outrage — outraged clicks translate into web traffic for them," Snopes says. — Celine Samson
(Guided by the code of principles of the International Fact-Checking Network at Poynter, VERA Files tracks the false claims, flip-flops, misleading statements of public officials and figures, and debunks them with factual evidence. Find out more about this initiative and our methodology.)