By JULIE ANN MAE B. SILVEDERIO and HAZEL P. VILLA

Photos by JULIE B. SILVEDERIO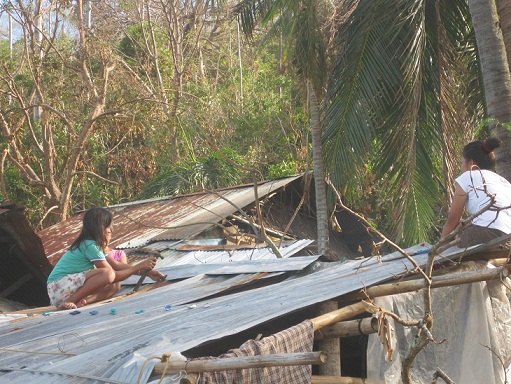 AJUY, Northern Iloilo – Overshadowed by the devastation in Tacloban, Leyte, victims of Yolanda in this town complain of meager aid and difficulty in rebuilding their lives.
"Sa may kabubut-on nga maghatag materyales sa amun, gapangayo kami tani bulig kay bisan lansang subong wala kami inugbakal (To those who have the heart to provide us materials to rebuild our houses, we are asking for your help because right now we can't even afford to buy nails),"says Geonny Del Carmen, a 61-year-old resident of the village of  Piliwan, Luca.
Shadows of fatigue circling his tired eyes, Del Carmen  would clench his fist so hard it lumps the many veins in his hands as he recalls how Yolanda savagely  lashed at the coastal town of 10,870 families. Eight died and 124 were injured.
"All the 34 barangays are in the worst of conditions, but the situation of island barangays is without compare. In fact, some families in Tagubanhan are now literally living in pigpens," says Glen Diczon, the 55-year-old executive assistant of the mayor.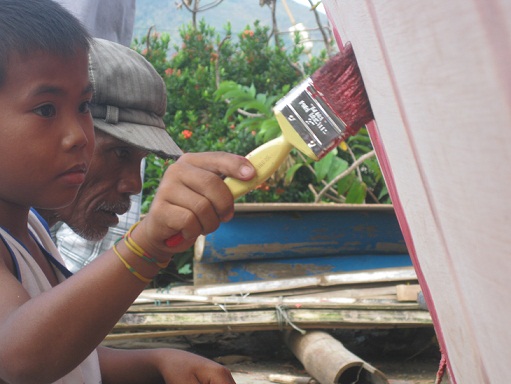 According to the residents, the first and last time they received relief goods was last Nov. 15. But they do not blame the government for their circumstances.
Diczon said 99 percent of pump boats are still destroyed.  Residents are  working to get them sailing again because they are needed to get supplies from the mainland of Ajuy.
The villages are without electricity and the NAWASA  or National Waterworks and Sewerage Authority still could not provide water, so residents depend on "tuburans" or springs for potable water.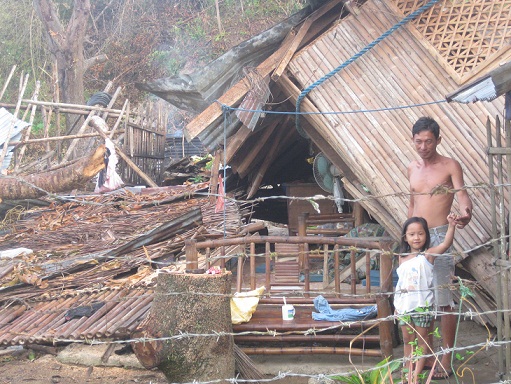 Diczon says the relief goods can last for a couple of days and they are doing their best to provide the residents' food and shelter needs. He  is appealing  to politicians who prioritize their relatives in relief operations, emphasizing that "tragedy has no family name."
He said they are expecting cash assistance from the National Housing Authority and housing kits from the United Nations Human Settlements Programme (UN-Habitat).

 (This story is an output of  Typhoon Yolanda Story Hub Visayas, a Citizen Journalism Portal created by veteran journalists, student writers, mobile journalists, and photographers based in Iloilo City.)