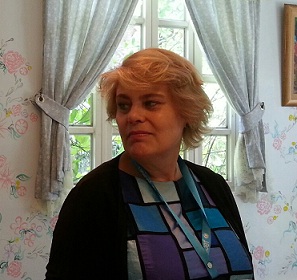 FOR Lotta Sylwander, her assignment to the Philippines as UNICEF Representative, is actually a homecoming.
Sylwander, from Sweden, was a backpack tourist way back in the 70's and 80's. She met and married (they are now divorced) someone from the Rojas family of Cavite. They have two children.
Sylwander arrived in Manila last April and has since immersed herself in UNICEF's various projects with major focus on typhoon Yolanda (Haiyan) –ravaged areas.
An anthropologist, Sylwander was previously assigned in Vietnam and Zambia.
She is with Bangladeshi Zafrin Chowdhury, chief of Communication and Private Fundraising and Partnership, UNICEF Philippines, who arrived here more than eight months ago, just before the super typhoon struck the Philippines claimed the lives of some 10,000 people, and displaced tens of thousands more.
Before coming to the Philippines, Chowdhury, a former journalist, was in Myanmar where she led UNICEF's communication efforts "through a complex democratic transition and gradual opening up for information and media scenario."
Lotta and Zafrin met with a group of women columnists last Monday at the cozy Maria Luisa Garden Room in Makati. Chef Robert Lilja, a Swede, prepared special herring appetizers to welcome a distinguished compatriot.
Sylwander said almost six million children (a human being below the age of 18 years ) were affected by Yolanda. UNICEF, in close coordination with government agencies and local governments, has spent $140 million for Yolanda victims.
Sylwander said one of the first projects of UNICEF immediately after Yolanda devastated a number of provinces in the Visayas on Nov. 8, 2013 was the restoration of clean water system. That's the reason why there has not been an outbreak of diseases caused by contaminated water.
They have also re-started their vaccination program.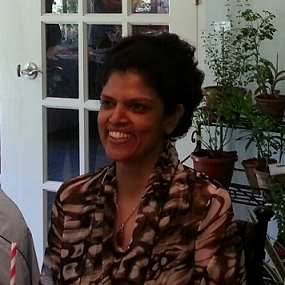 Sylwander and Chowdhury talked about the impact of UNICEF 's Unconditional Cash Grants to vulnerable households affected by Typhoon Yolanda. They have allotted P6 million for 10,000 families.
They are giving each household $100 a month for six month to rebuild their lives. No conditions unlike that the World Bank -supported Conditional Cash Transfer (Pantawid Pamilyang Pilipino) by the Department of Social Services and Developments which sets educational and healthcare requirements for children of beneficiary families.
UNICEF's Unconditional Cash grant is emergency measure to provide quick relief to families with children.
Sylwander said she is impressed that many of the beneficiary families of their Unconditional Cash Grant were able to set aside savings from the $100 a month that they give to start a means of livelihood like a bicycle or tricycle or a fishing boat.
UNICEF also has a "school-in-a box" project which is "Everything you would need in a classroom in a box," said Sylwander.They have also distributed 500,000 backpacks complete with school supplies to children in Yolanda-affected areas.
Beyond the Yolanda-devastated areas, Sylwander said she is concerned about high incidence of "stunting" among Filipino children who compose some 50 percent of population.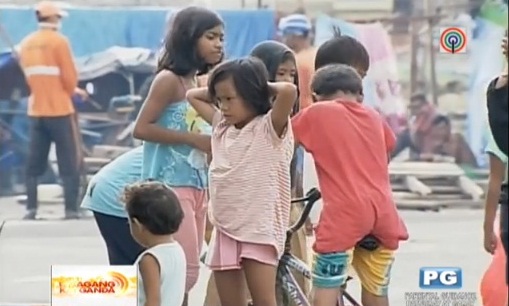 Stunting is chronic malnutrition and affects 30 per cent of Filipino children. That would be in the numbers of some 28 million.
She said the first five years of a child's life is critical and he or she should be adequately nourished.
Stunting, she said, has far-reaching effects not only on the child but on the people and the nation. She said a chronically malnourished child does not develop fully physically, intellectually, mentally.
It goes without saying that a stunted child would not be able to perform well in school. If he or she performed poorly in school, he or she would not be inadequate in coping in a competitive society.
Both Lotta and Zafrin speak admirably of the Filipinos' "resilience" amidst grief.