By PABLO A. TARIMAN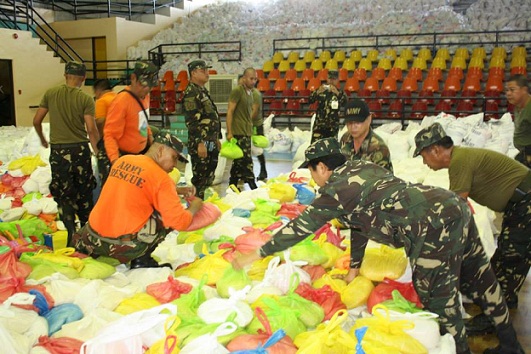 THE Bicol region is no stranger to  nature-induced calamities.
Several times the majestic Mayon volcano had unleashed its frightening fury. Many times in the past, Bicol has been in the receiving end of  battering storms
Bicol was, in fact' in the list of  supertyphoon Yolanda's path.
The province of  Albay was not totally spared by Yolanda but experience served them well this time.It was quick to respond to other provinces in distress right after the killer typhoon made its way to Vietnam.
When the initial casualties were finally confirmed, Albay Governor Joey Salceda immediately ordered all flags in public places in the province hoisted at half-mast in memory of the typhoon victims.
The governor also organized the humanitarian mission called Team Albay  which left for Samar and  Tacloban last Sunday.
The governor said the mission — led by Dr. Nathaniel Rempillo, assistant provincial health officer —  has support staff from the Albay Public Safety Emergency and Management Office, Provincial Social Welfare Office, Department of Health, Armed Forces of the Philippine, Bureau of Fire Protection and OCD.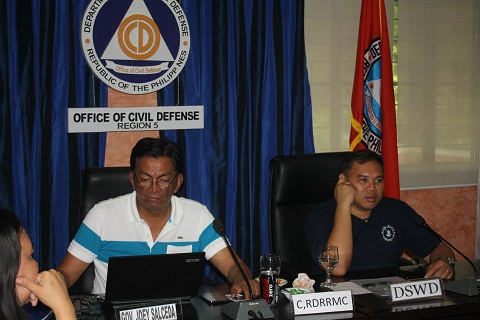 Also part of the team is Sto. Domingo Mayor Herbie Aguas along with board member Joseph Philip Lee  and Daraga town councilor Alex Comia who brought their own vehicles to be part of the mission convoy.
Aguas said that Calbayog City and Catbalogan — where they stopped for briefing and assessment — were relatively untouched but when they reached Tacloban City, the scenes were horrifying.
"My heart was broken when I saw the aftermath of the typhoon. It was like a familiar scene from Typhoon Reming with all the dead along the roadside. To make matters worse, everything in the place was a total mess with looting and with no peace officers in sight," Aguas recounted.
Indeed, Yolanda's wrath recalled Albay's trauma when Typhoon Reming devastated the province in 2006.
Salceda said, "Sending this humanitarian mission was our own way of reaching out to the victims and to let them know we were once in their situation. Yolanda brought back memories of Reming which is now part of our collective memory. We have to articulate such deep sadness by helping out. To an Albayano, every catastrophe is a memory of Reming."
Asked why the province always reaches out to calamity victims even outside the province, Salceda said one of the tasks of a community leader and public servant is to redirect the victims' mass despair with its dark emotions into a positive force to bring back their dignity as human beings.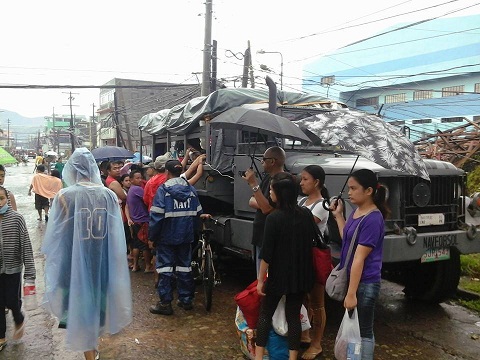 "The number one duty of all leaders in times of calamity is to take a proactive stance as crisis arise. The duty of the state is to assist the vulnerable and to take steps to reduce risks before they arise. But when calamity is inevitable, it is also their duty to fast-track relief operations and guide the victims to early recovery and to plan long terms reconstruction program," Salceda further said.
In a latest development, Salcedo's volunteer group called Tarabang Albay along with DSWD Region V has been deputized to take over relief operations of Region 8 covering Western and Eastern Samar.
"We are now operating a 50,000 repacking facility in our Albay Astrodome. We have been asked to scale up to process 100,000 packs per day for one month. The goods are from DSWD but the repacking operations costs are shouldered by the provincial government," he reported.
Salceda figures out Samar and Leyte's recovery period may take around five to seven years by his conservative estimate. "It took Albay two years to return to its pre-Reming  status. It is one of the shortest only because of wide national and international assistance and aided by our province's strong capacity for social renewal. Samar and Leyte need massive infusion of aid for it to be fully rehabilitated. But since Yolanda is a special case on account of its terrifying magnitude, it might take sometime to recover. Meanwhile, they have to cope with calamity-induced deprivation and reduction of economic base."
Team Albay had gone around the country for humanitarian missions since Salceda had organized it in 2009.
Last year, the team was  in Davao Oriental after the havoc made by Typhoon Pablo and earlier in Isabela and Metro Manila after Typhoon Ondoy; in Catanduanes to fight off a cholera epidemic; Guihulngan in Negros Oriental to help similar earthquake victims and in Bohol after the big quake.
Named by the United Nations International Strategy for Disaster Risk Reduction as its spokesman and cited as senior global champion for disaster risk reduction and climate change adaptation, Salceda said establishing political authority on the ground is also a must after a disastrous calamity struck. "When no one is in command after a disaster, mob rule in its pernicious form is likely to take over. In Albay's case, we closely coordinated with barangay officials and purok leaders to help in the relief operations.  As much as possible, we try to respect the dignity of the typhoon victims. Making them join a long line to get aid doubly victimizes them."