At 6 every morning on weekdays, George* is ready to leave his home in Taytay, Rizal. Locking the door behind him, he braces himself for the traffic he expects to encounter on the way to Manila, where he works.
His daily routine is no different from that of thousands of commuters who leave their homes early to avoid the peak hour traffic. They squeeze themselves into packed buses or trains to get to their workplaces on time.
Some have found a more convenient way – ride a motorcycle taxi, a mode of transport that became a popular alternative overnight because it speeds up travel time. The two-wheelers were transformed into public vehicles on main roads, ferrying passengers who want a faster way to get around the clogged streets.
A 2017 study 'Unlocking Cities' by the Boston Consulting Group (BCG) says travel around Metro Manila is 1.3 times longer during rush hours compared to travel during non-peak hours, making the metropolis second to Hanoi as the Southeast Asian country with the longest commute period during rush hour. But the operation of motorcycles as public transportation is illegal and motorcycle company Angkas was ordered by the Supreme Court in December to halt its service.
The House of Representatives approved on Feb 4 a bill allowing motorcycles as public utility vehicles, but a similar measure is still pending at the Senate.
Meanwhile, the technical working group (TWG) formed by the Department of Transportation (DOTr) to study how motorcycle taxis can be regulated, is reviewing whether it is within the department's legal mandate to "issue an order to allow motorcycle taxis to operate as a legal mode of public transport even without any amended law."
Before he discovered Angkas, George rode the bus for an hour to get to work. Then he found out about the service and booked a ride."It was more convenient because I got there earlier. Travel time was cut by half, so from one hour in a traditional jeep or bus to just 30 minutes," he said in Pilipino.
After Angkas' operations were suspended, George went back to riding the bus to work, until he found a motorcycle-for-hire service that has been running despite the ban.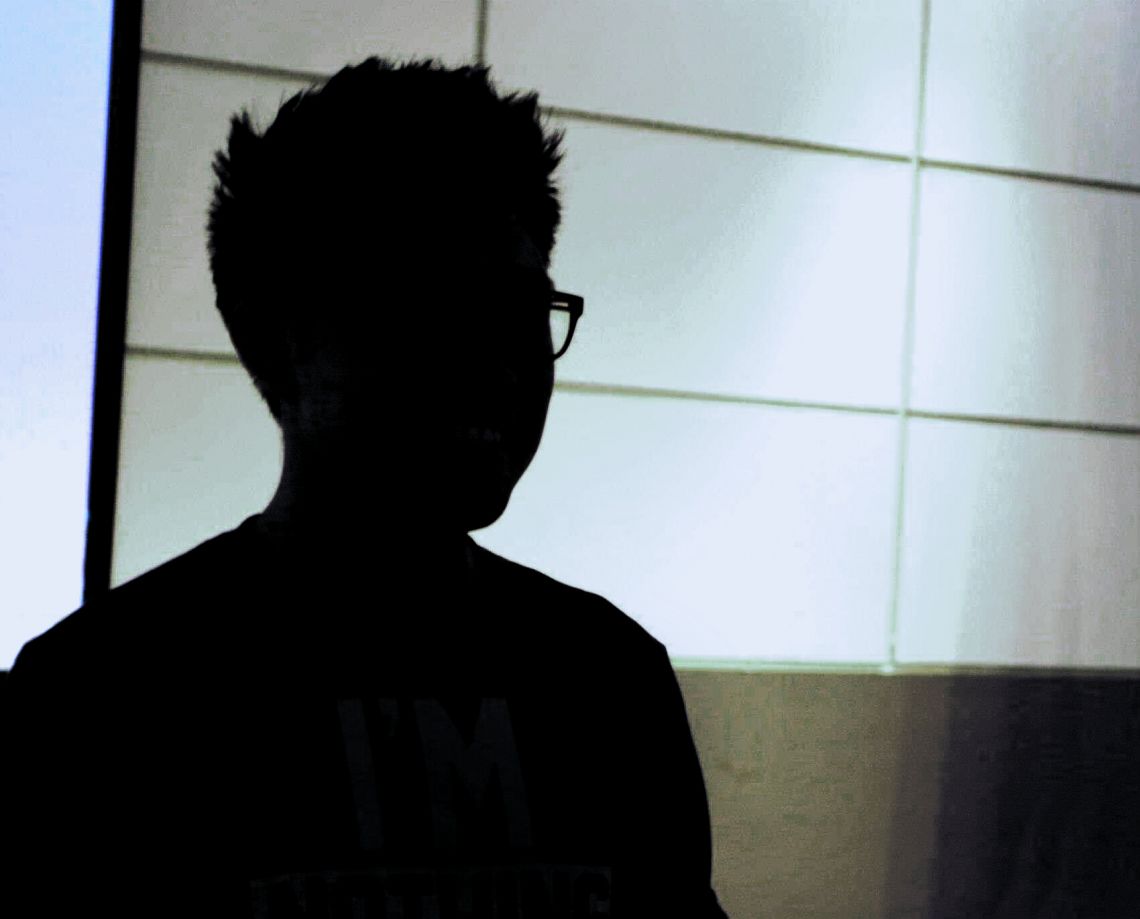 George admits he still books motorcycle taxi rides to work.
"I found out about it when I searched online. I just typed 'Angkas' and all sorts of motorcycle groups showed up. From there, I saw a lot of riders like me who book rides there," George said, referring to a large online community of motorcycle taxi riders and drivers who book rides all over Metro Manila through Facebook.
The community of over 200,000 members is a closed group, he said, where only members can join the service either as drivers or riders. Drivers post their real name and photo on their profile for them to be accepted.On the page, riders will post their pick-up and drop-off points, and fare, a process similar to that of ride-booking services Grab and Uber. Drivers comment on the post to accept a customer's offer and riders will do likewise to indicate whose service they want to take from among the drivers who replied to the post.
Illegal but still popular
George knew it was illegal but faced with the prospect of sitting in traffic once more, he decided to take a motorcycle taxi again. He admitted he was anxious at first, knowing that he might get caught by law enforcers. Eventually, the fear ran past him.
"I am not as anxious anymore because I've never experienced being stopped by traffic officers on the road because it (the service) is discreet. It's as if you're just with the driver. It doesn't seem illegal."
Angkas' motorcycle service. Photo from Angkas Facebook Page
As for the fare, the group has adopted Angkas' riding rates that start from P50, plus P10 per kilometre from the pick-up point.
George shared how the rates could change depending on the traffic situation, but prices can be negotiated between the rider and the driver.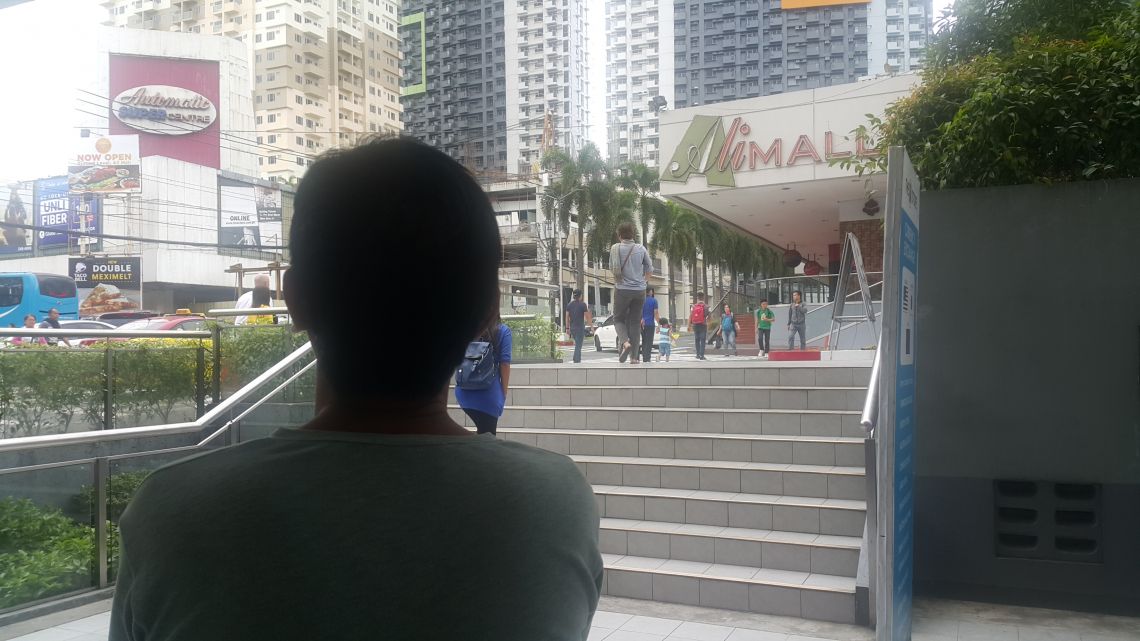 Darius waits to pick up passengers
This was confirmed by Darius,* a motorcycle-for-hire driver in his late 40's, who is also part of the Facebook group. Like George, the father of three is also from Taytay.
In the morning, he picks up passengers from Antipolo or Taytay and takes them to Cubao or Ortigas. Sometimes he drives up to Makati, or to as far as Bonifacio Global City. At night, he waits around Ortigas where potential customers form long lines for rides home. Usually, though, he picks up passengers who book his service through their community Facebook group.
Darius claims to be part of the first batch of Angkas drivers. When the motorcycle taxi service had to suspend operations, the Facebook group was formed. Administrators of the online group are mostly Angkas employees, he said.
Recruitment and training continue even though Angkas is not in operation, the motorcycle driver said, adding that he himself needs to be re-trained to be able to get a new SIM card for the app-based motorcycle taxi service.
Motorcycle drivers operate on their own time, Darius explained, starting and stopping their services based on their need. In his case, he usually stops when he earns at least P1000.
He admits that the current situation scares him because he could be stopped and apprehended by the police. "We're like criminals on the road. Although I have a license, it's not enough because motorcycle taxis are considered illegal. That is why we avoid them (police)," he explained in Pilipino.
"You need to know where to pass to evade the enforcers. Don't go through places with many checkpoints. But you'll see on the (FB) page where there are checkpoints because someone would post that information," Darius said.
But many have been apprehended. "I know two who have been caught. This is why they announce it on the page to warn drivers."
There were no available figures of apprehensions in the past several weeks the ban has been in place, but the DOTr says 152 motorcycle riders were apprehended by the Inter- Agency Council for Traffic (I-ACT) in 2018 for various violations.
Safety concerns
On the issue of safety, Darius explained that motorcycle taxi services are safe and should not be banned merely on account of fears that they are unsafe.
"We are experienced. We are afraid of not being safe," he insisted."We have great concern for our safety. I always drive safely. We have to get to our destination safely because, first of all, our lives and our motorcycles are on the line."
"My mindset as a rider is not about speed, but about safety, how one can get to one's destination safely," he added.
The issue of safety is also being looked into by the DOTr technical working group that is studying whether to allow two-wheelers as public transport.
Motorcycles are the most crash-prone among the vehicles plying the streets of Metro Manila, according to data from the Metro Manila Accident Reporting and Analysis System (MMARAS). In 2017, motorcycles figured in over 24,000 crashes that killed 247 people and injured more than 12,000.
For George, the most pressing concern is the traffic. He says he doesn't see any other solution, or expect the government to offer other alternatives to address the problem. "Last resort is to ride a motorcycle."
*not his real name
This story is produced under the Bloomberg Initiative Global Road Safety Media Fellowship implemented by the World Health Organization, Department of Transportation and VERA Files.