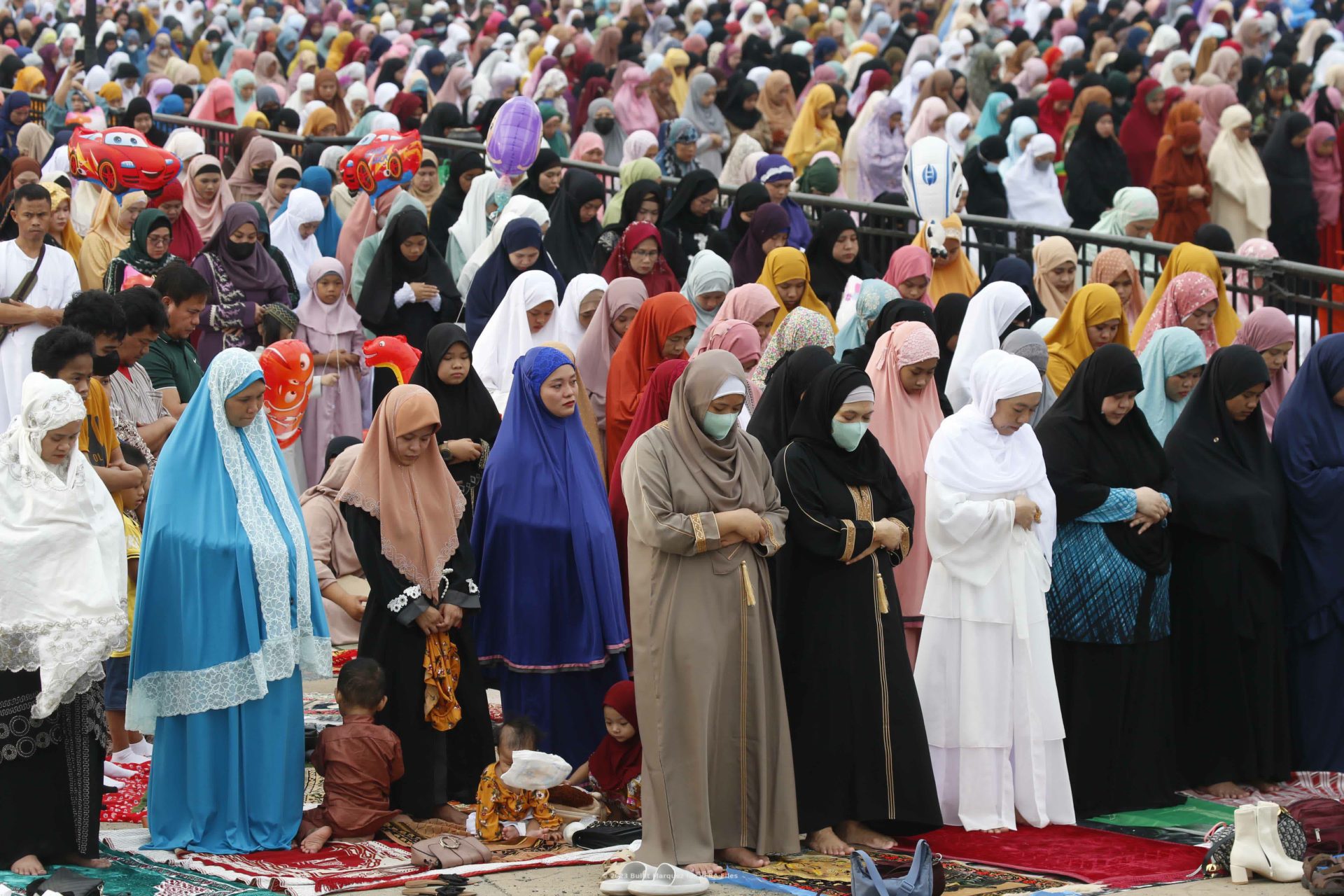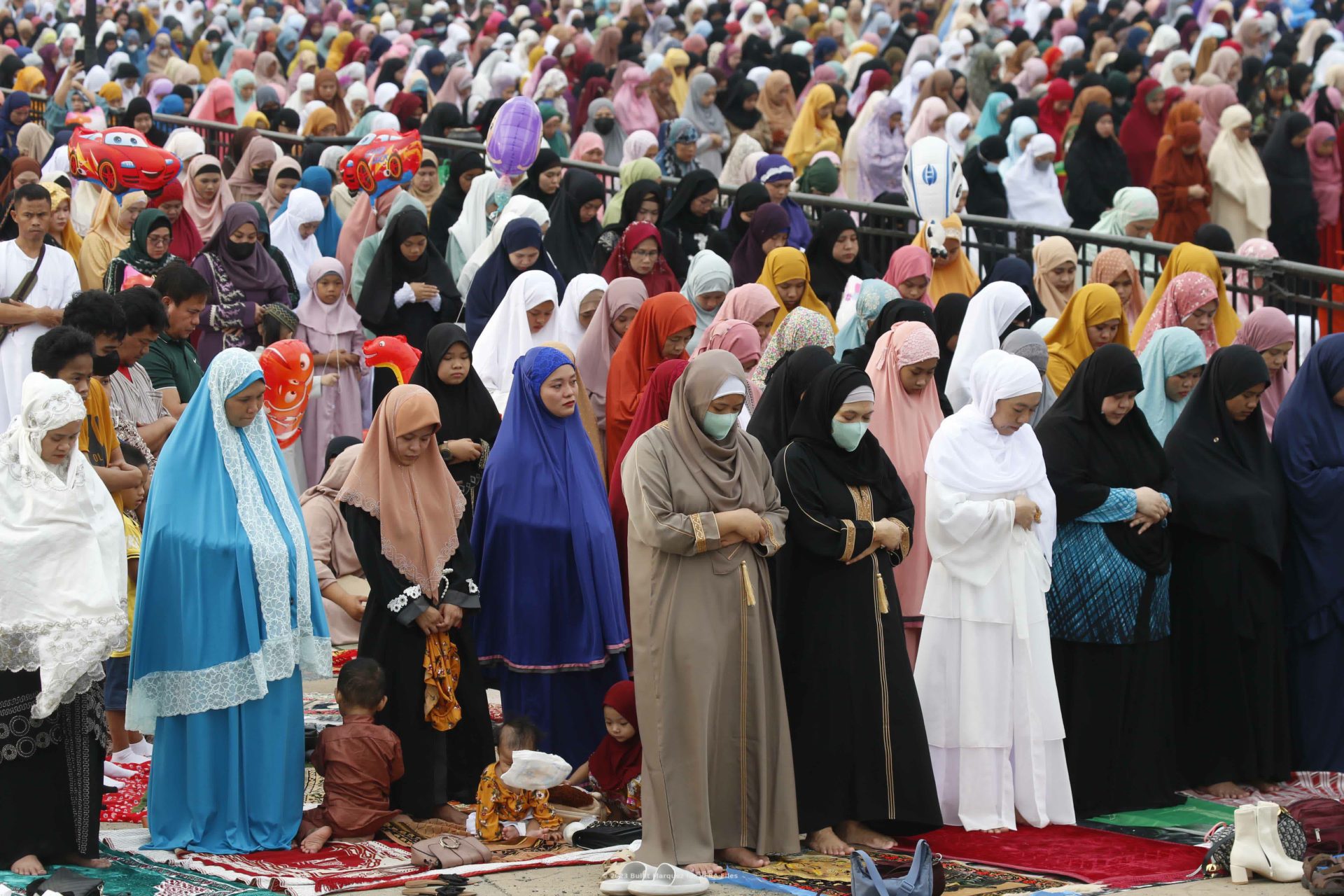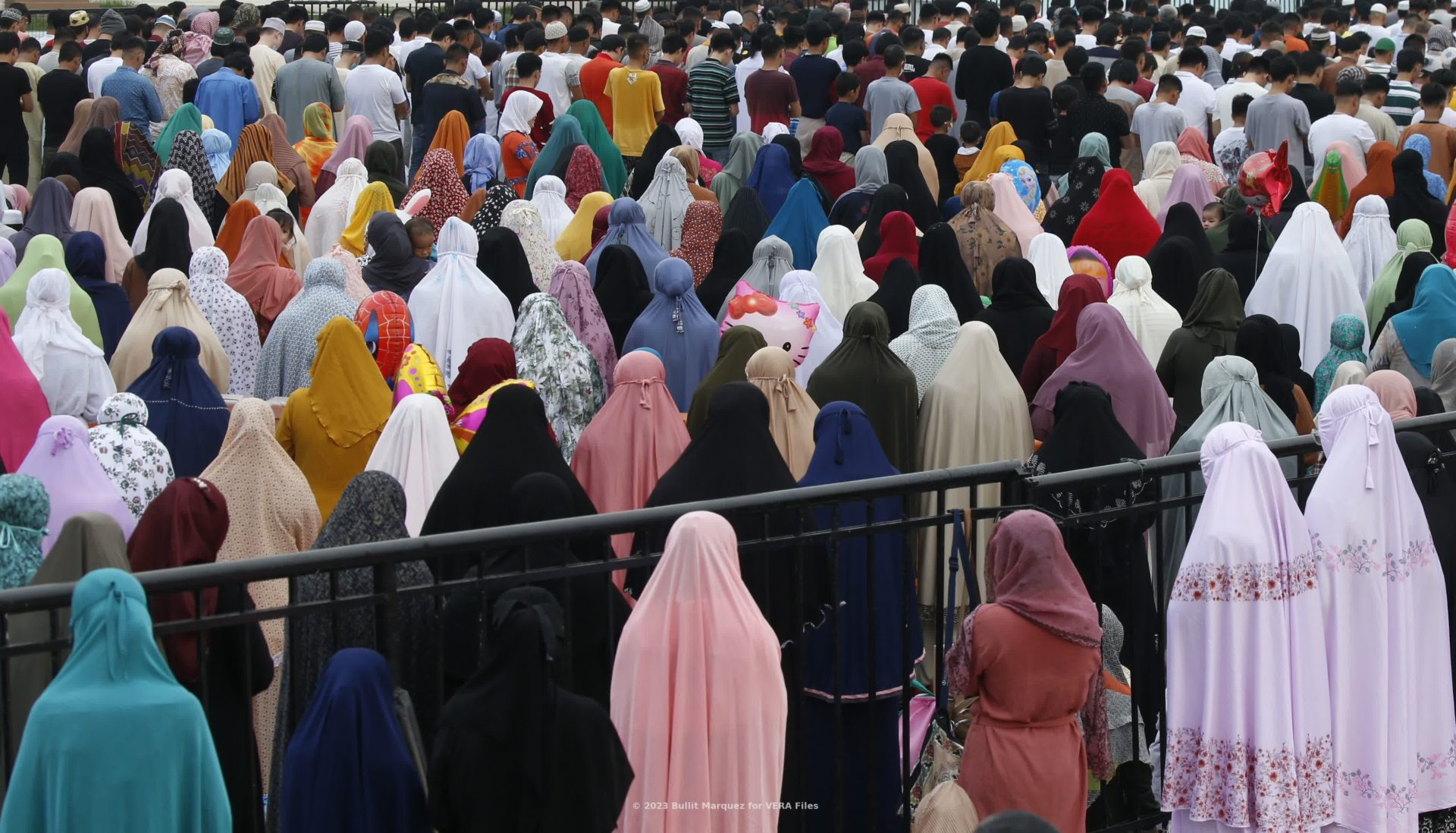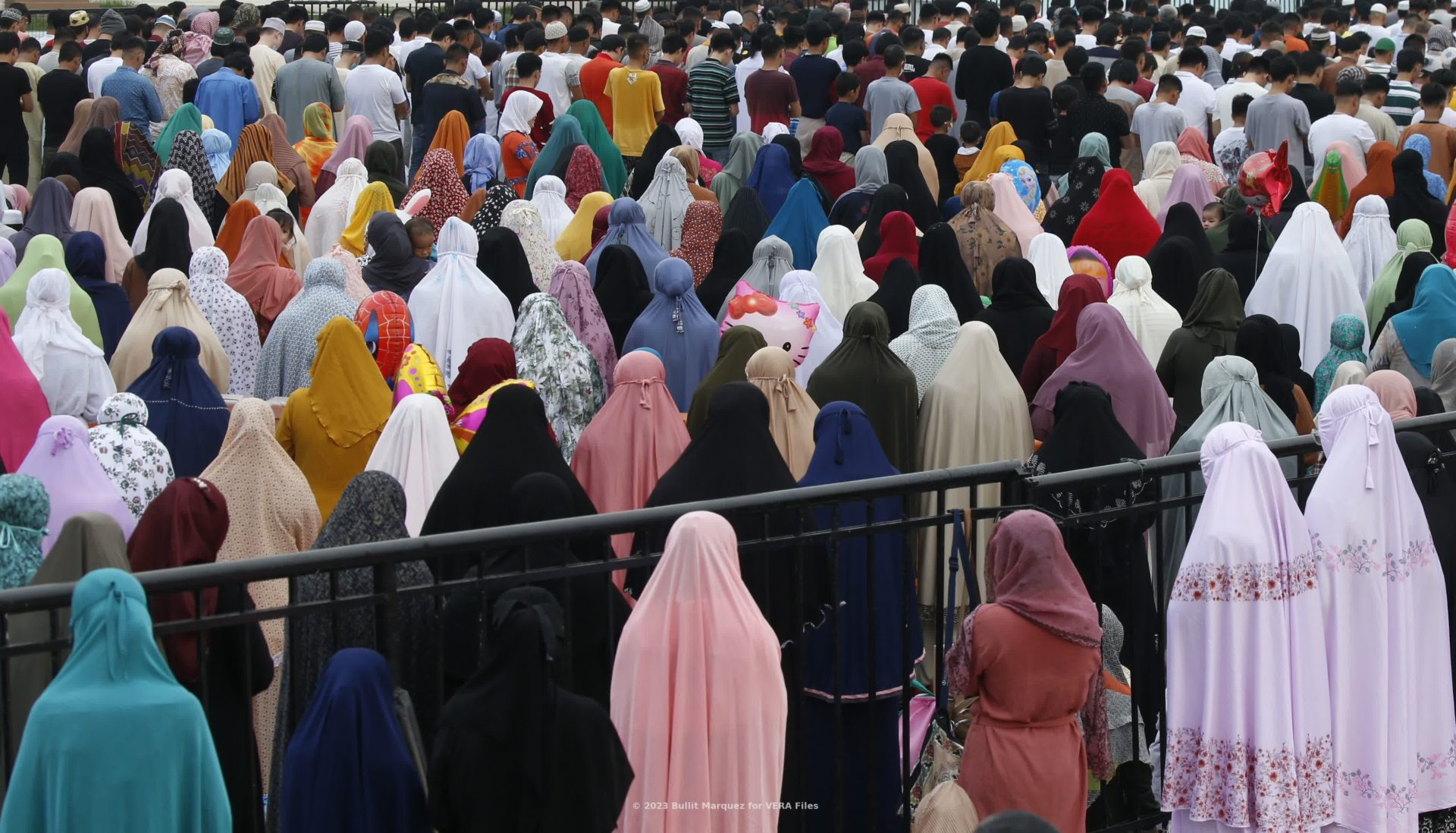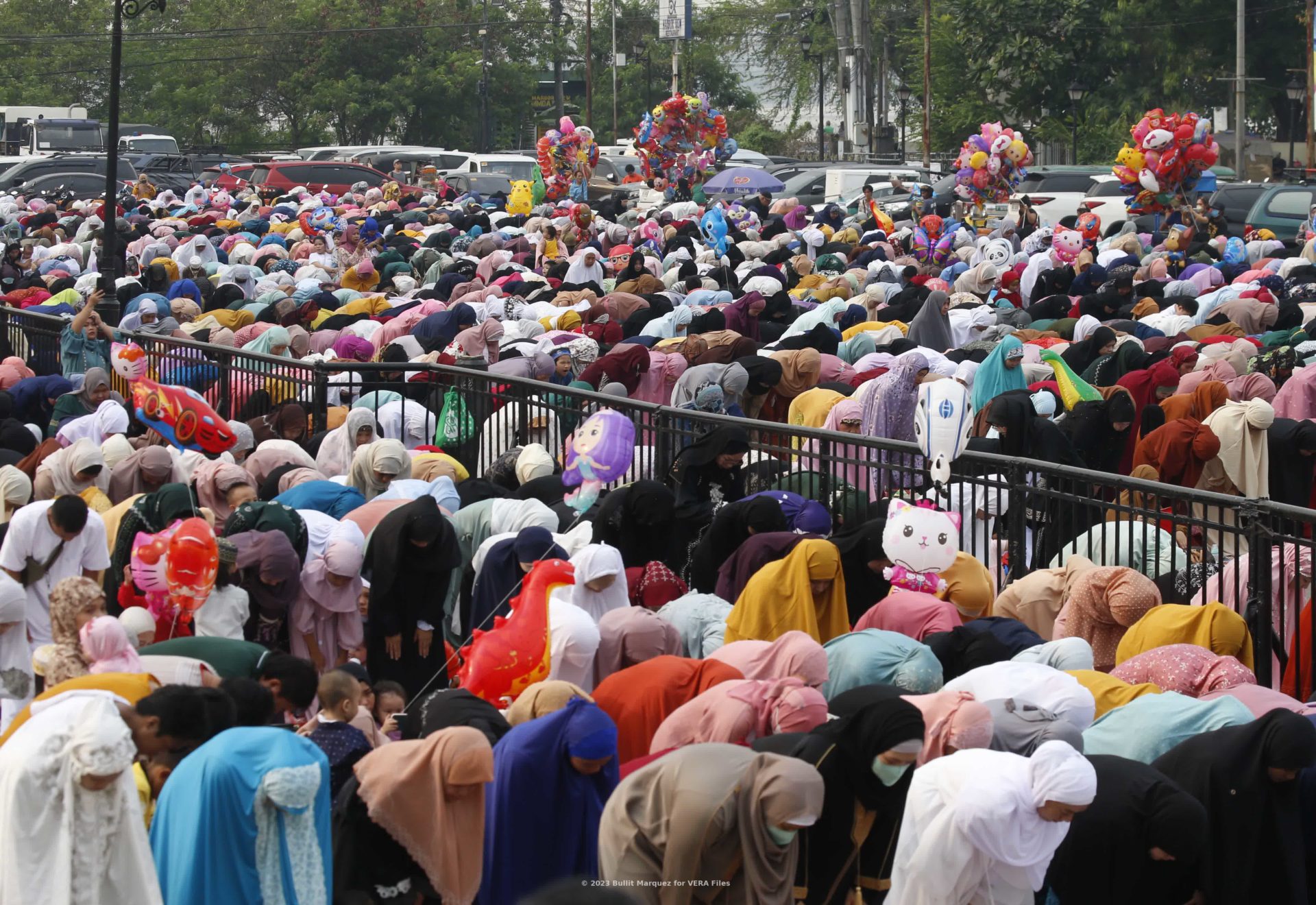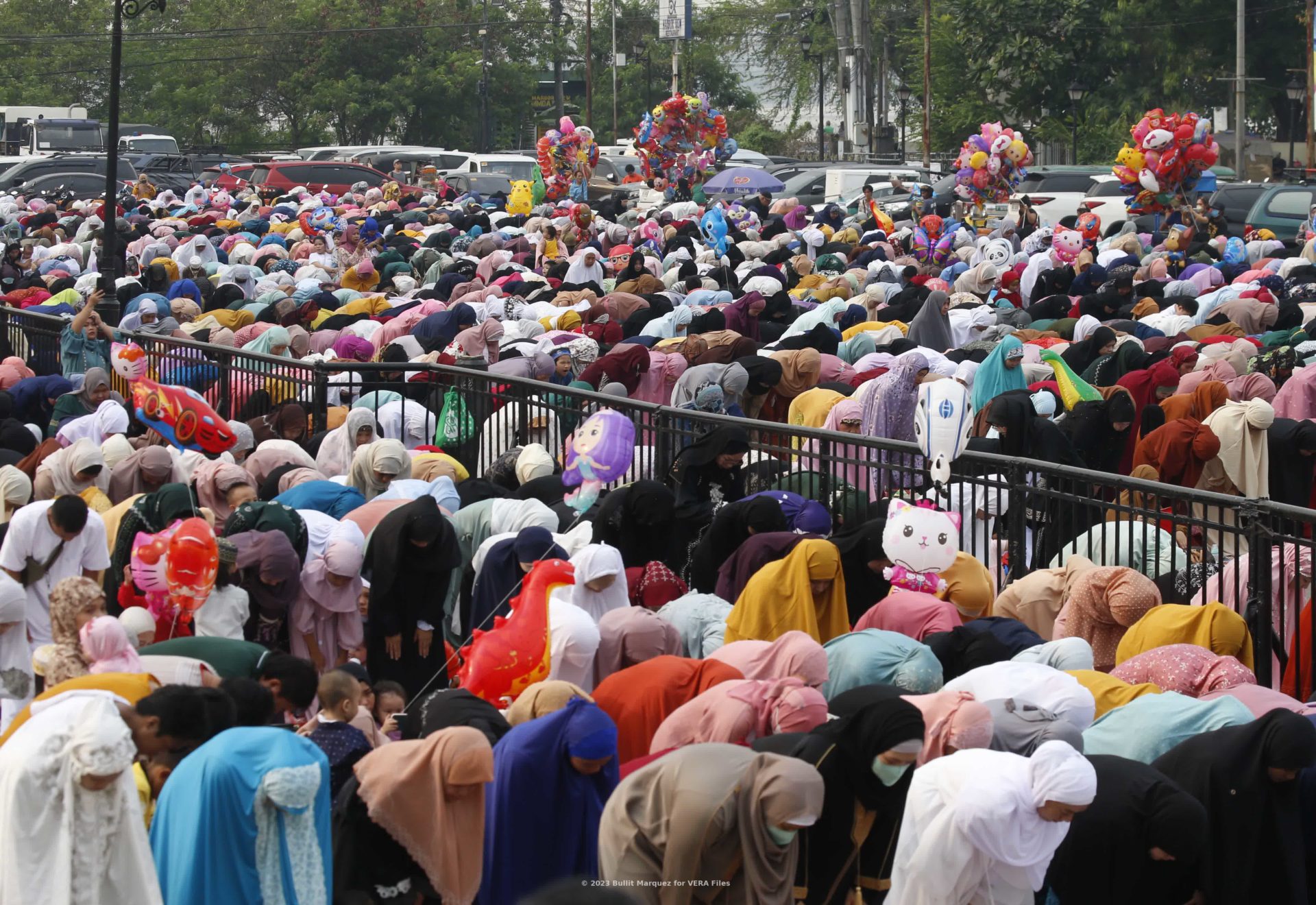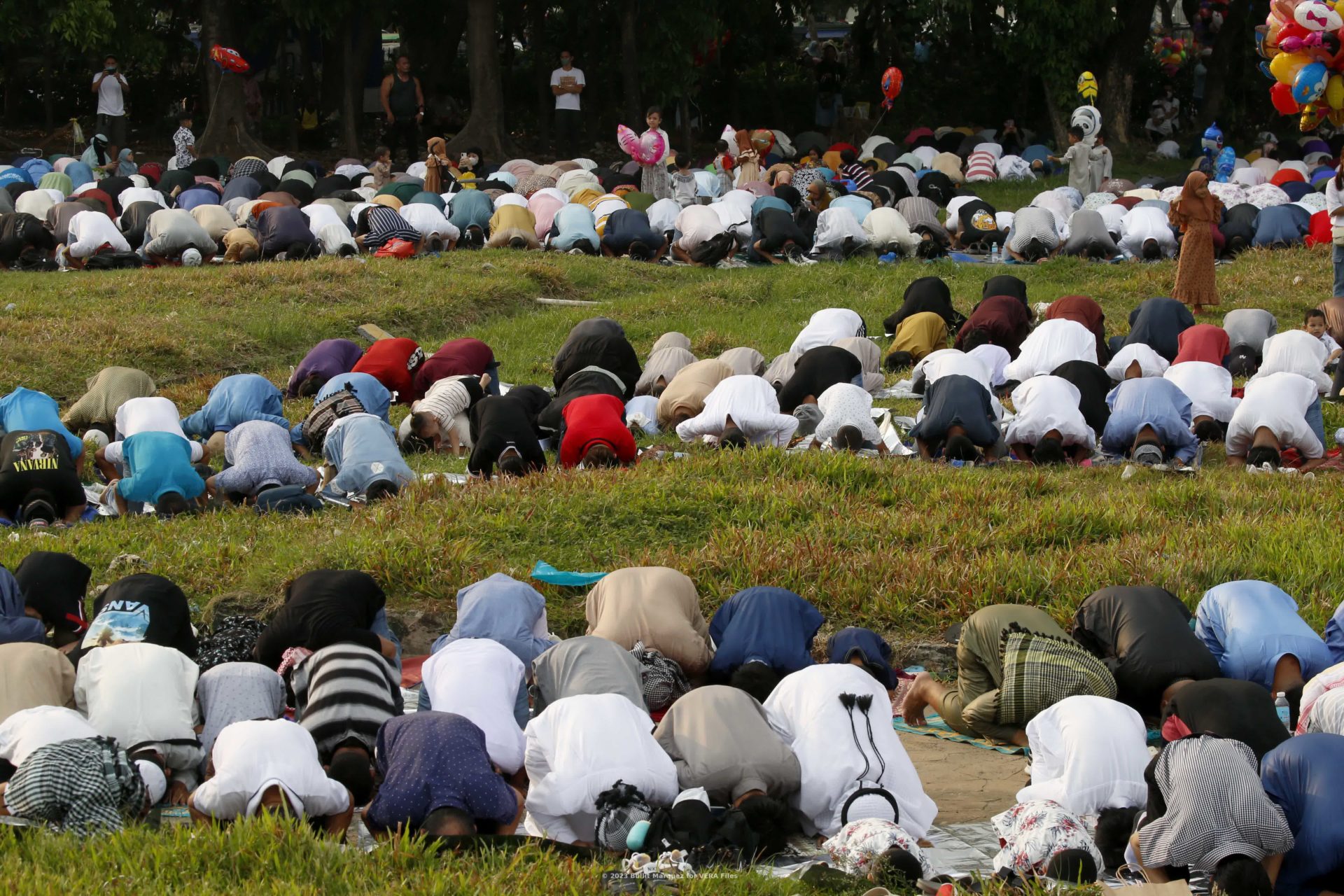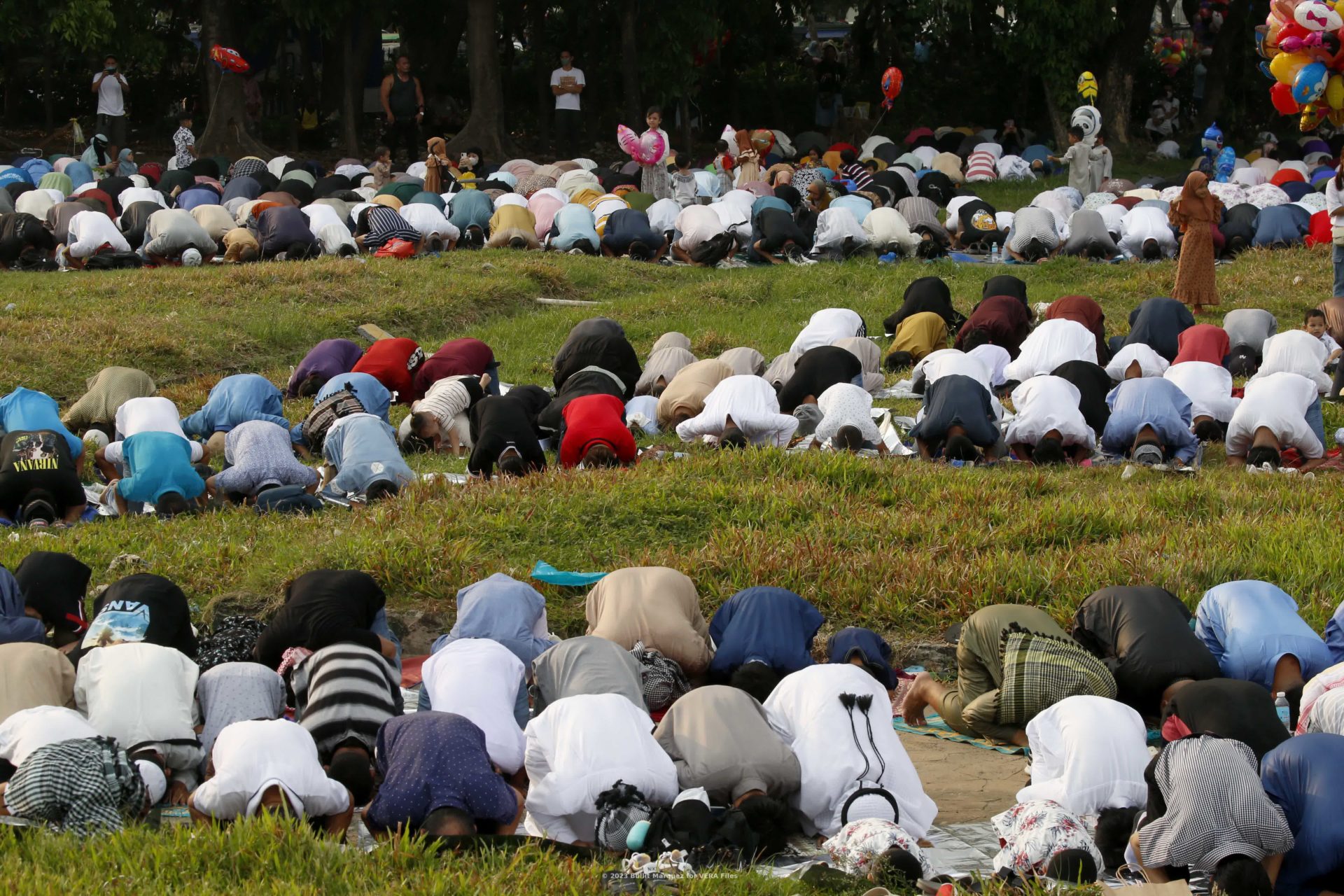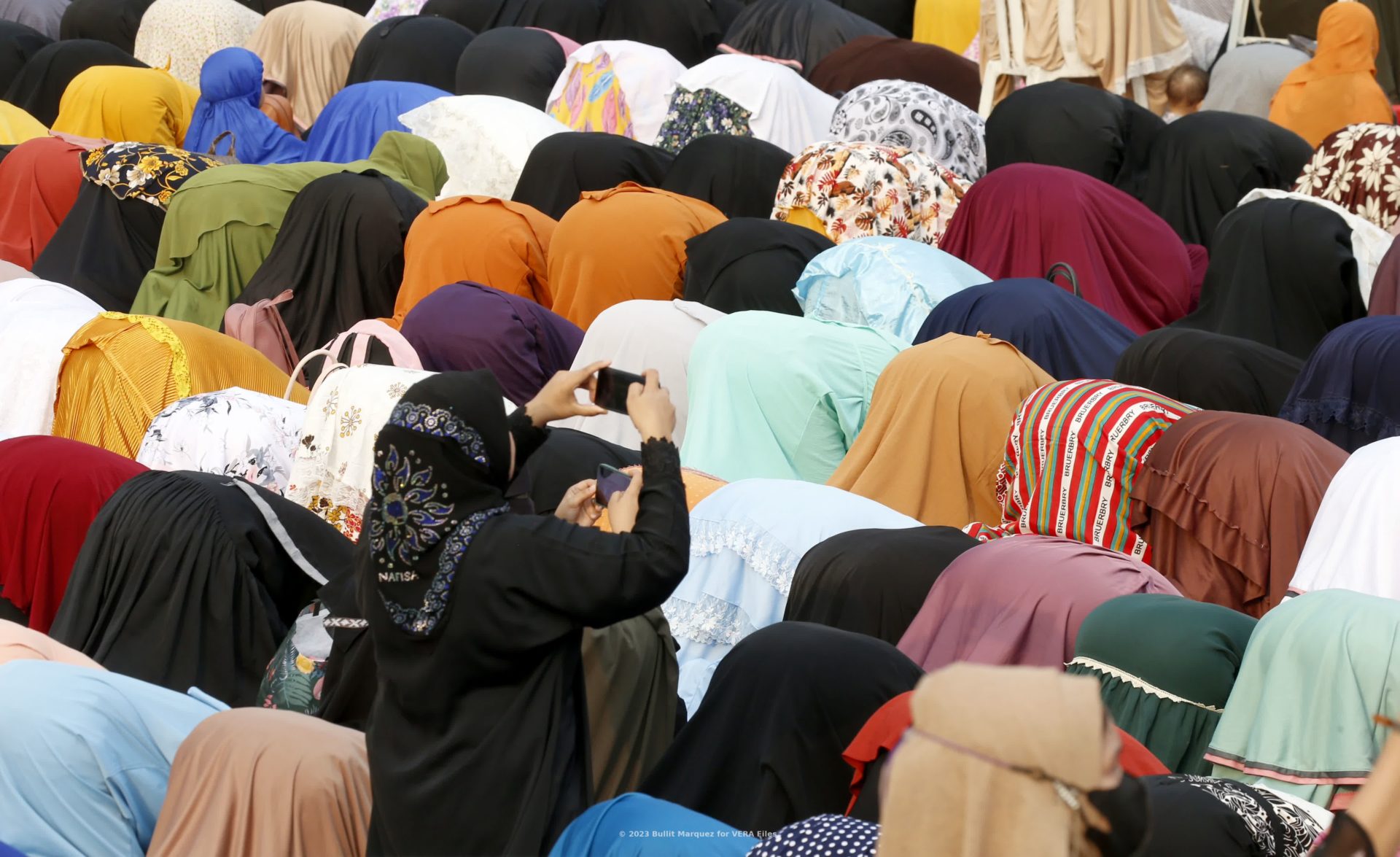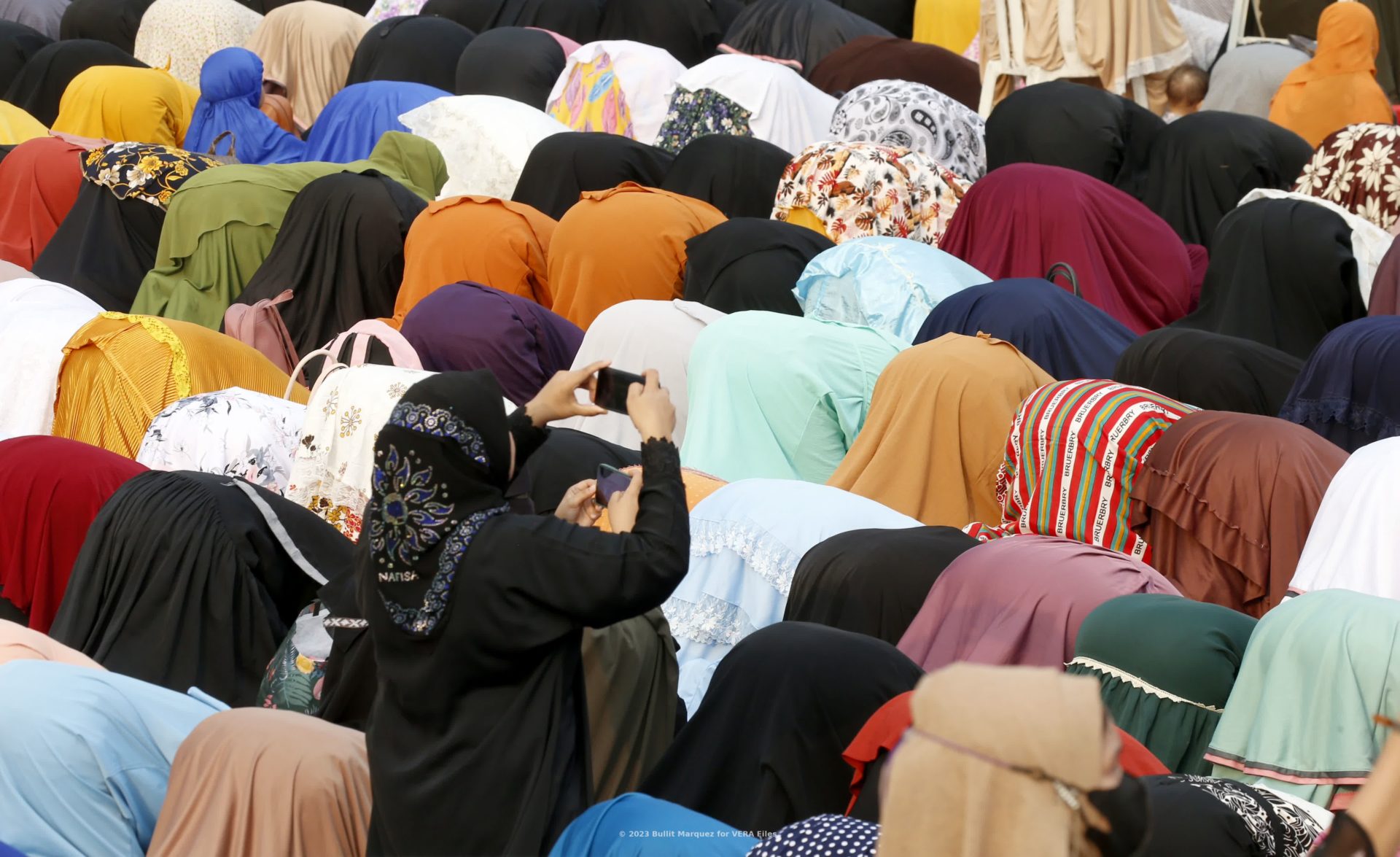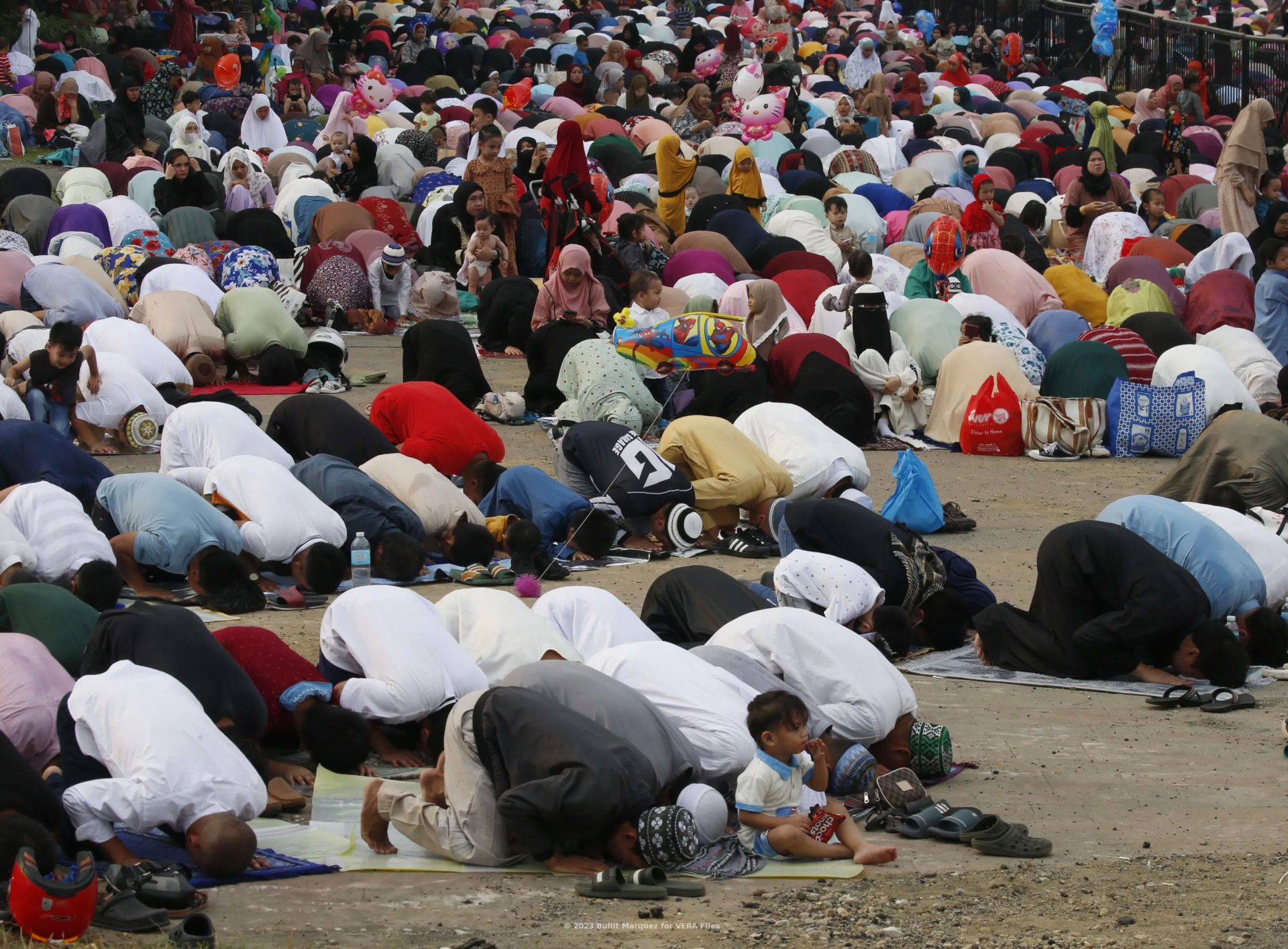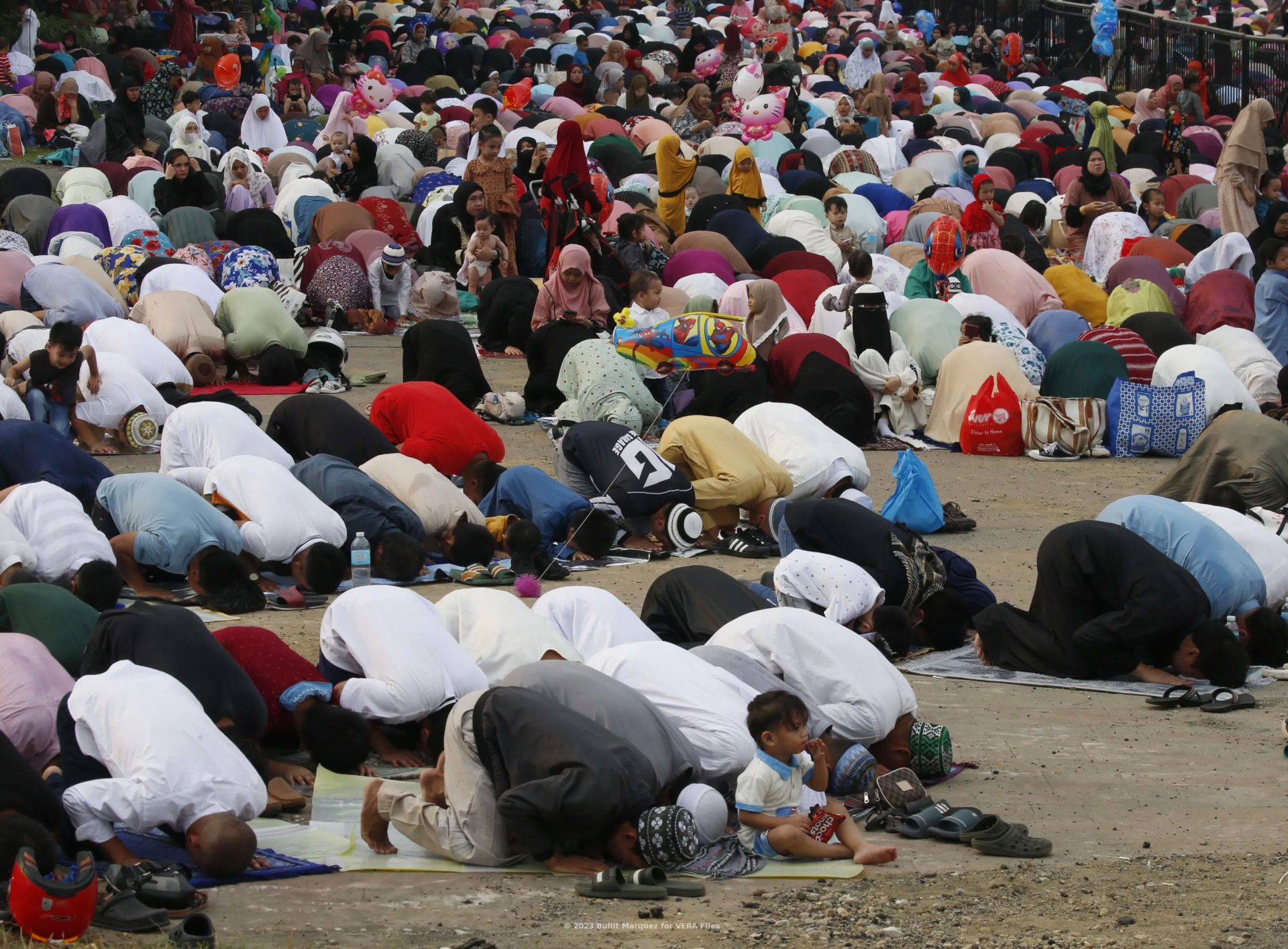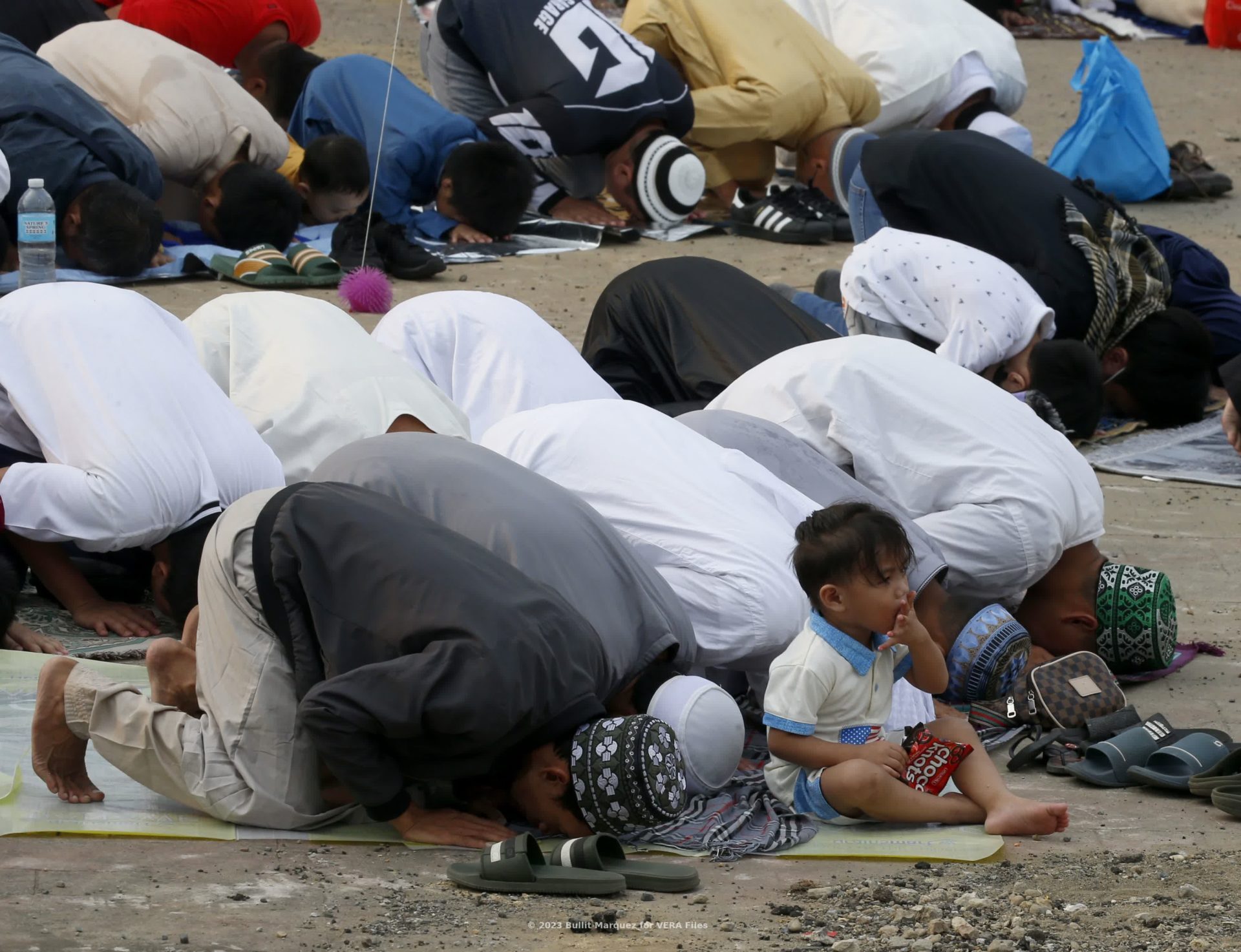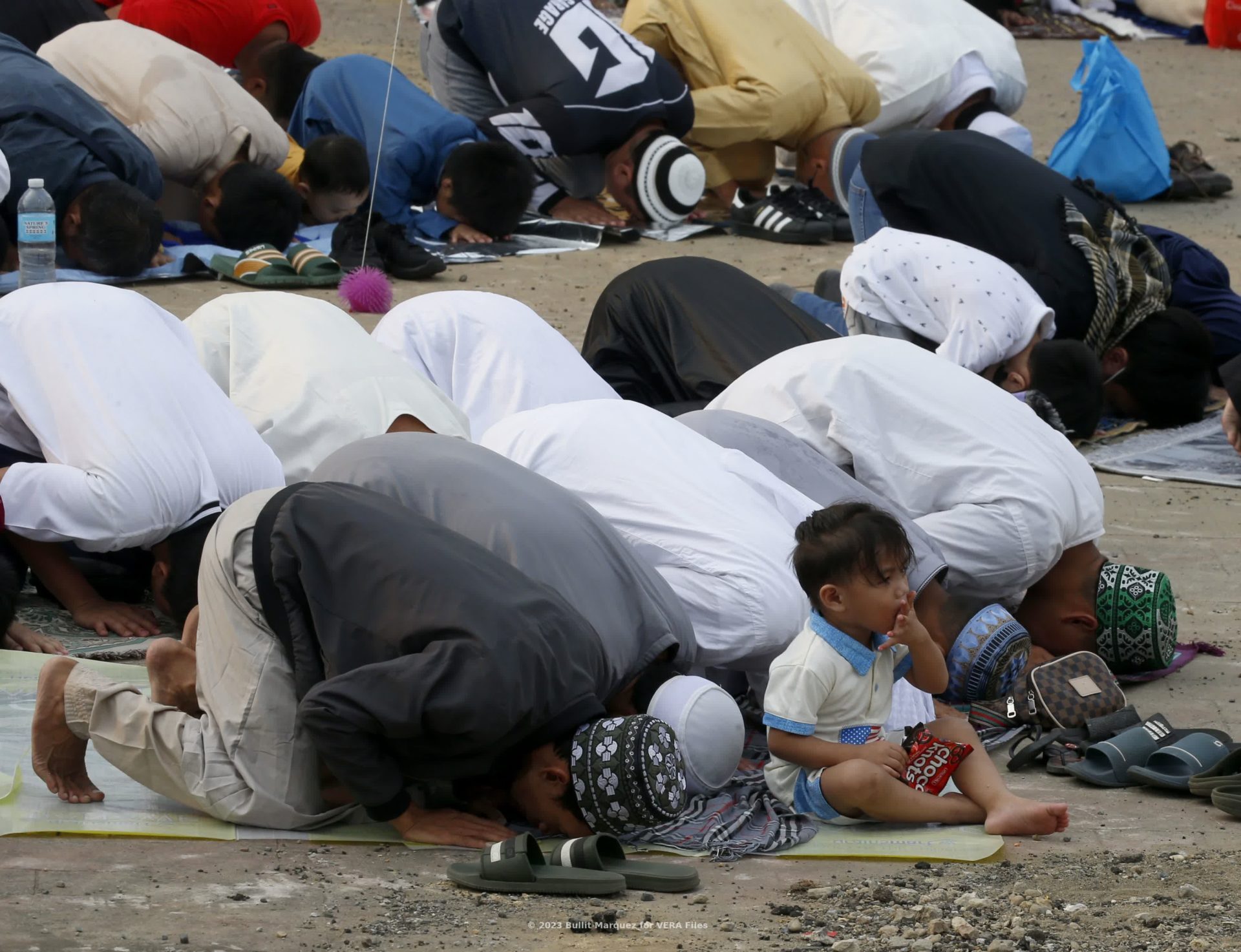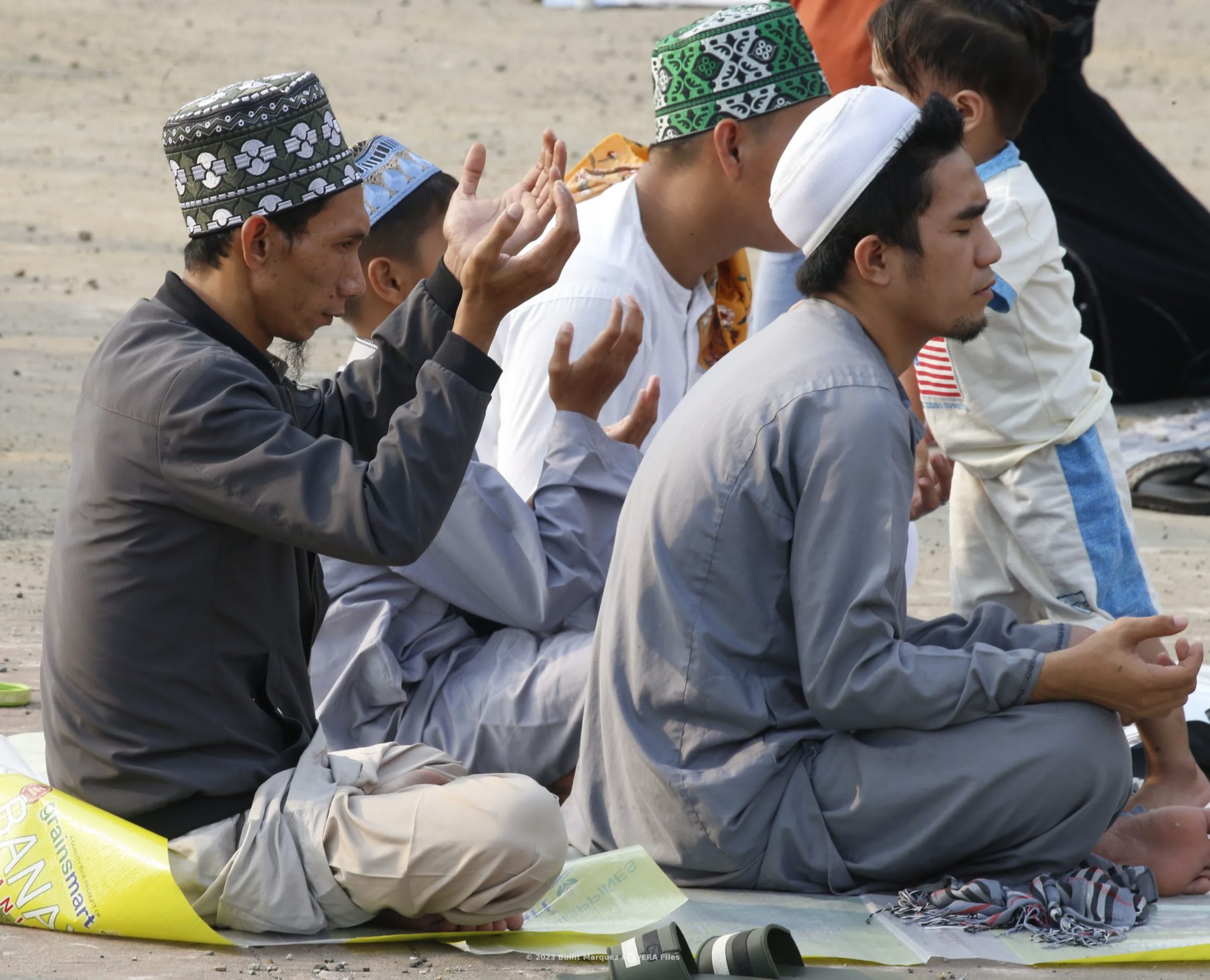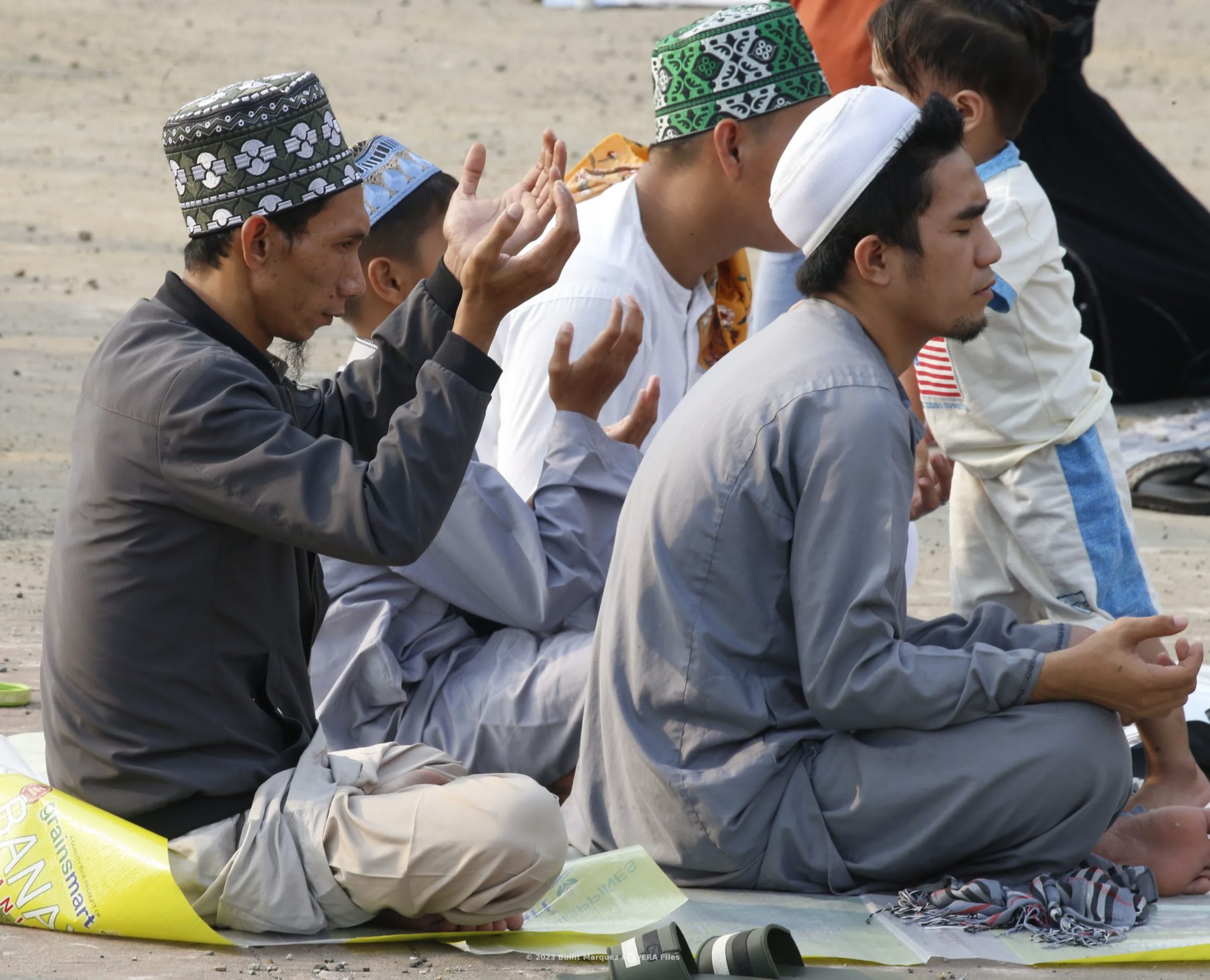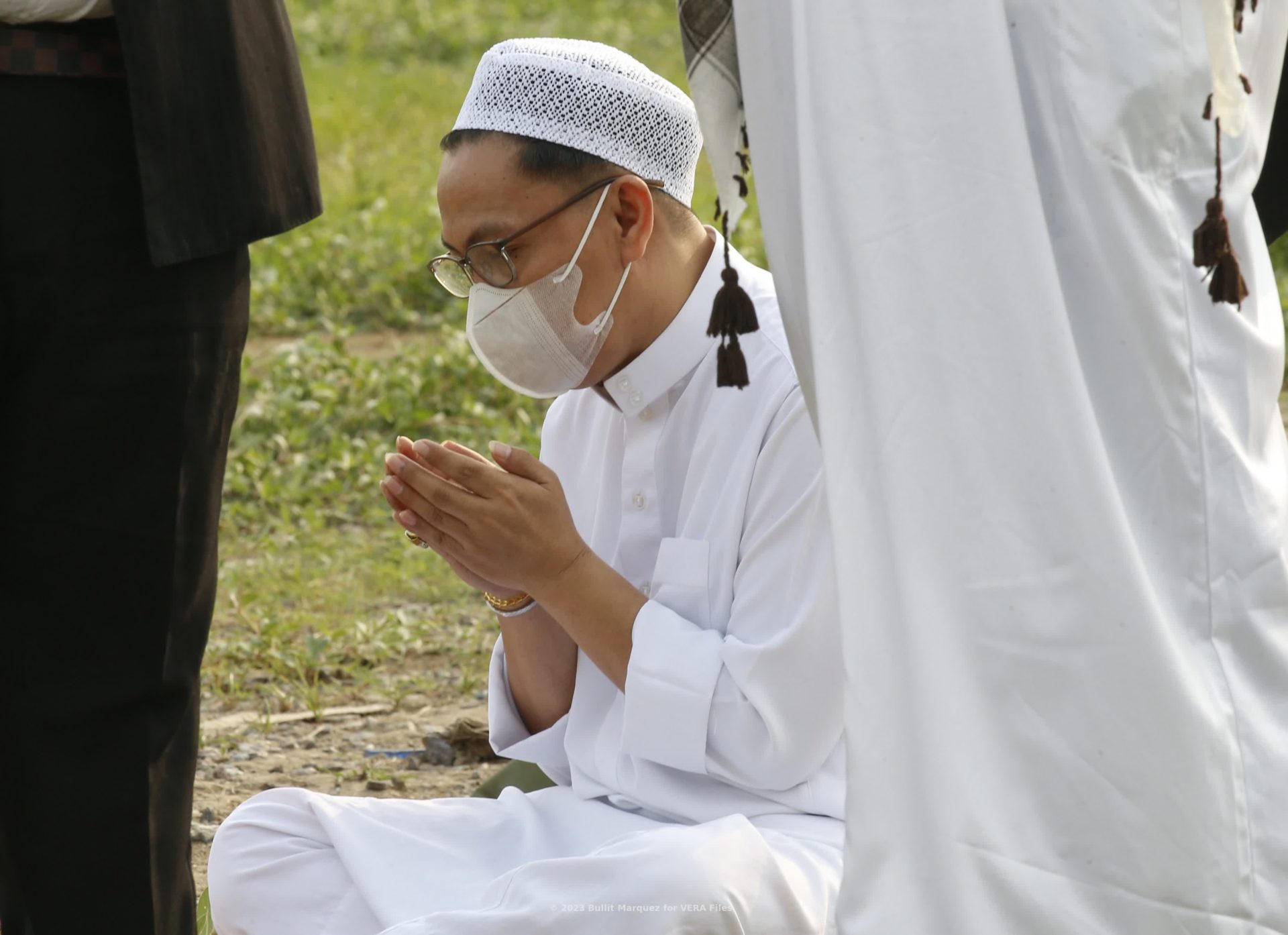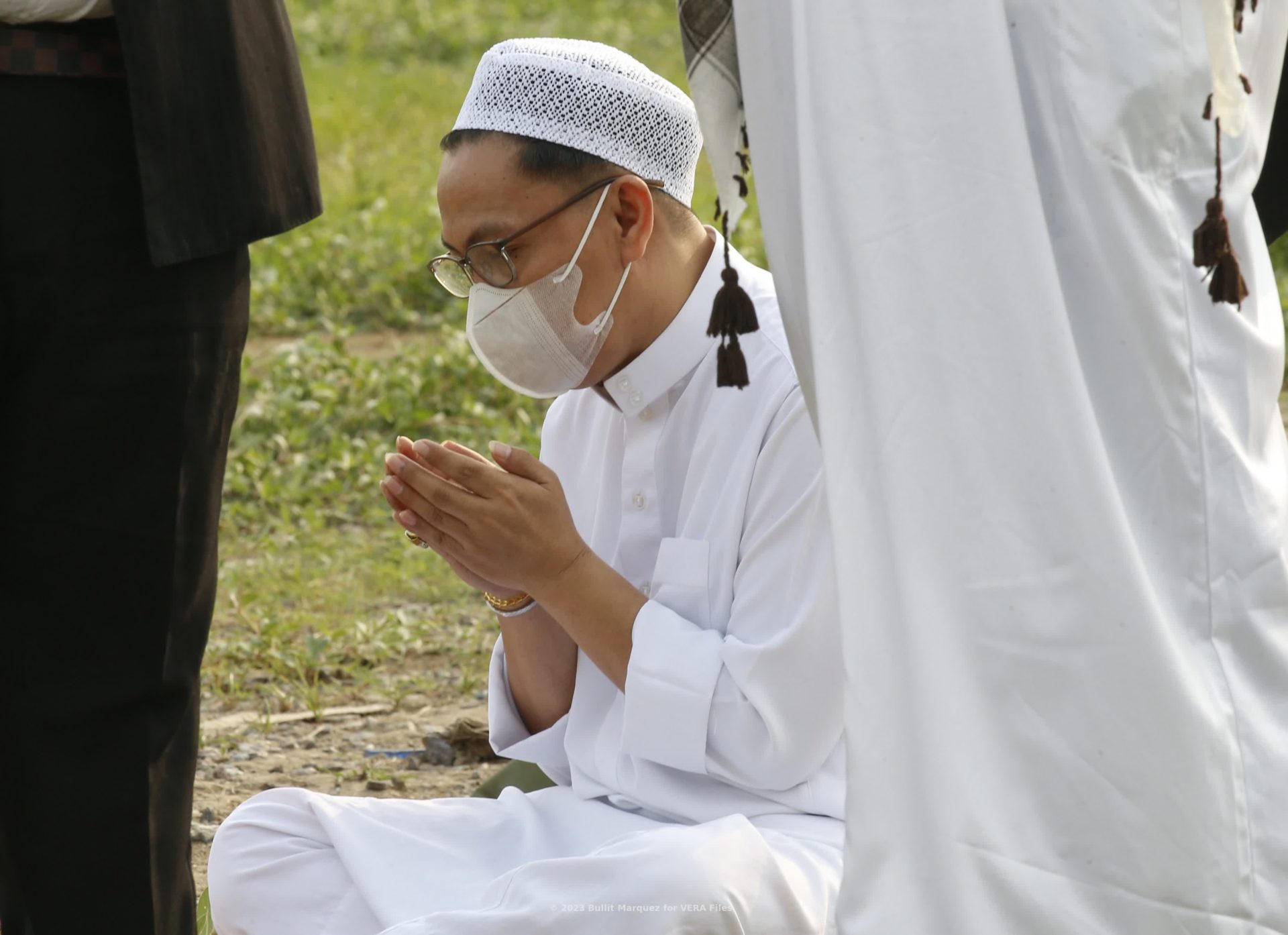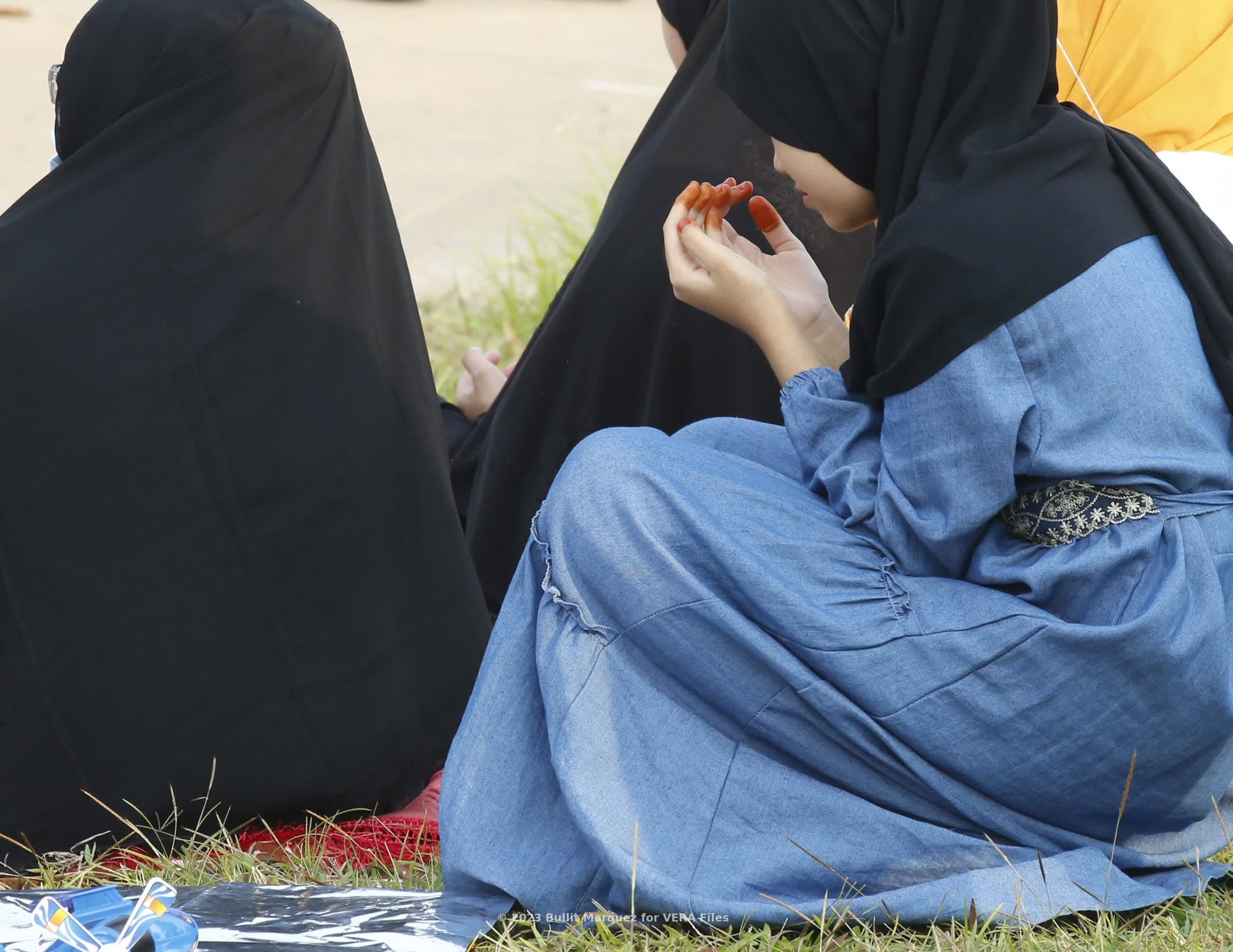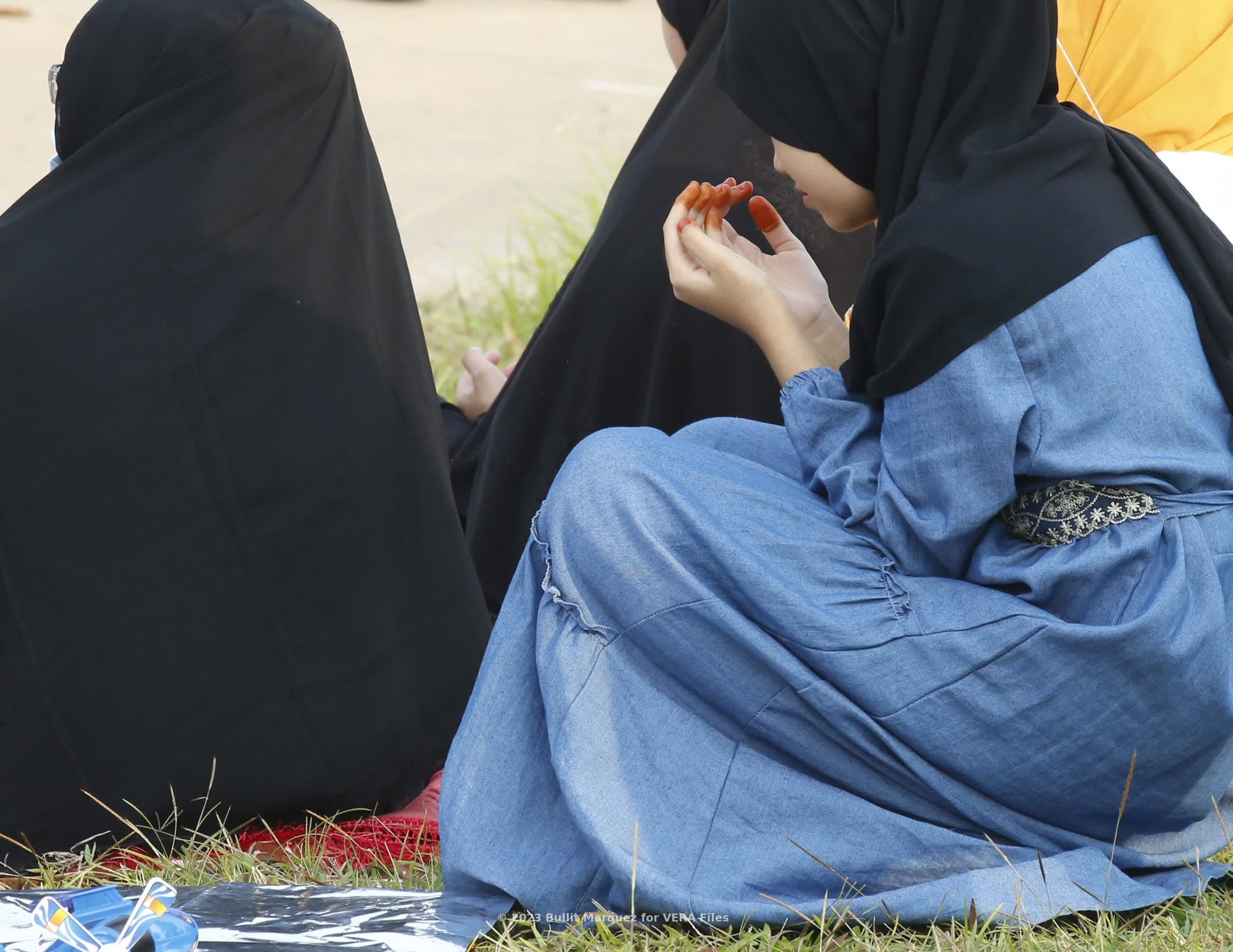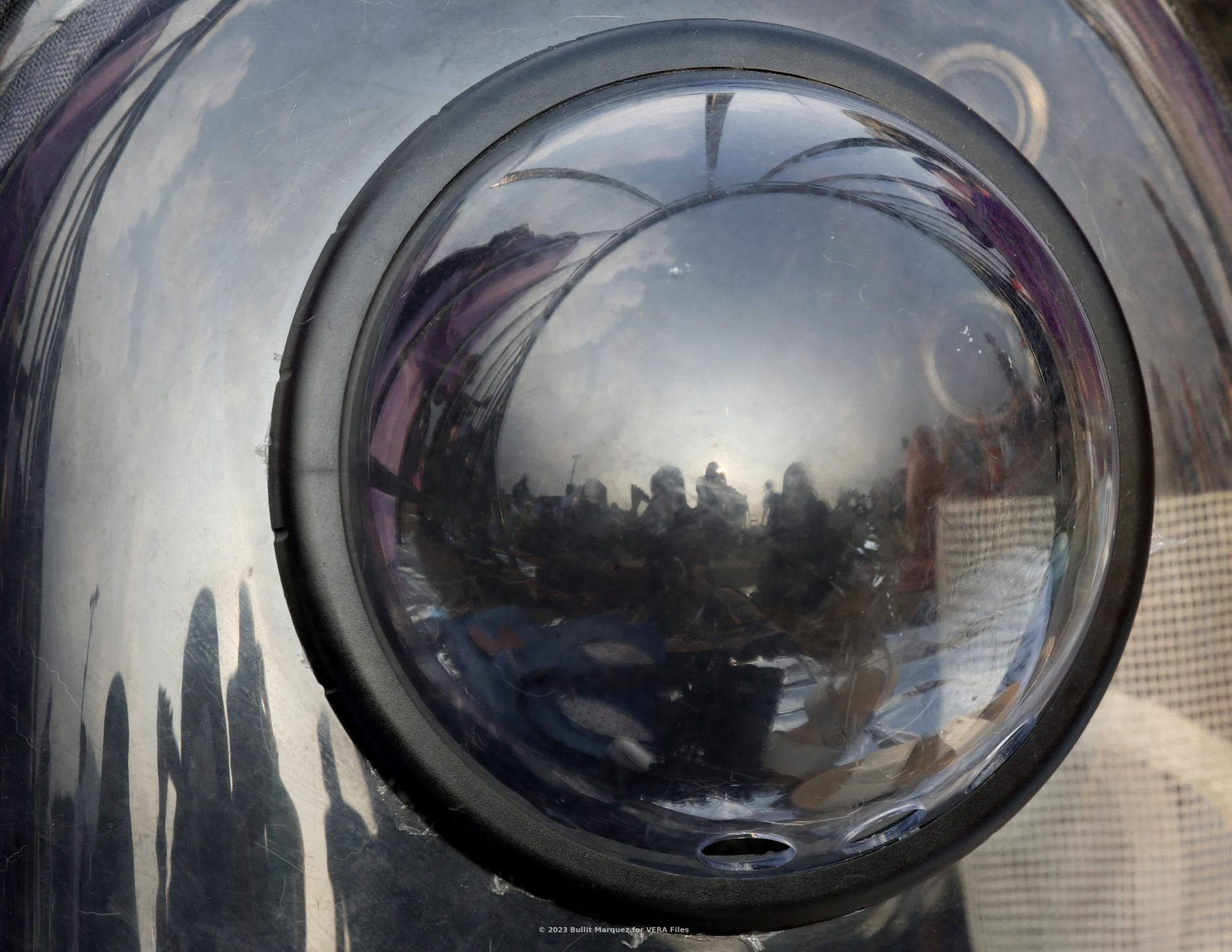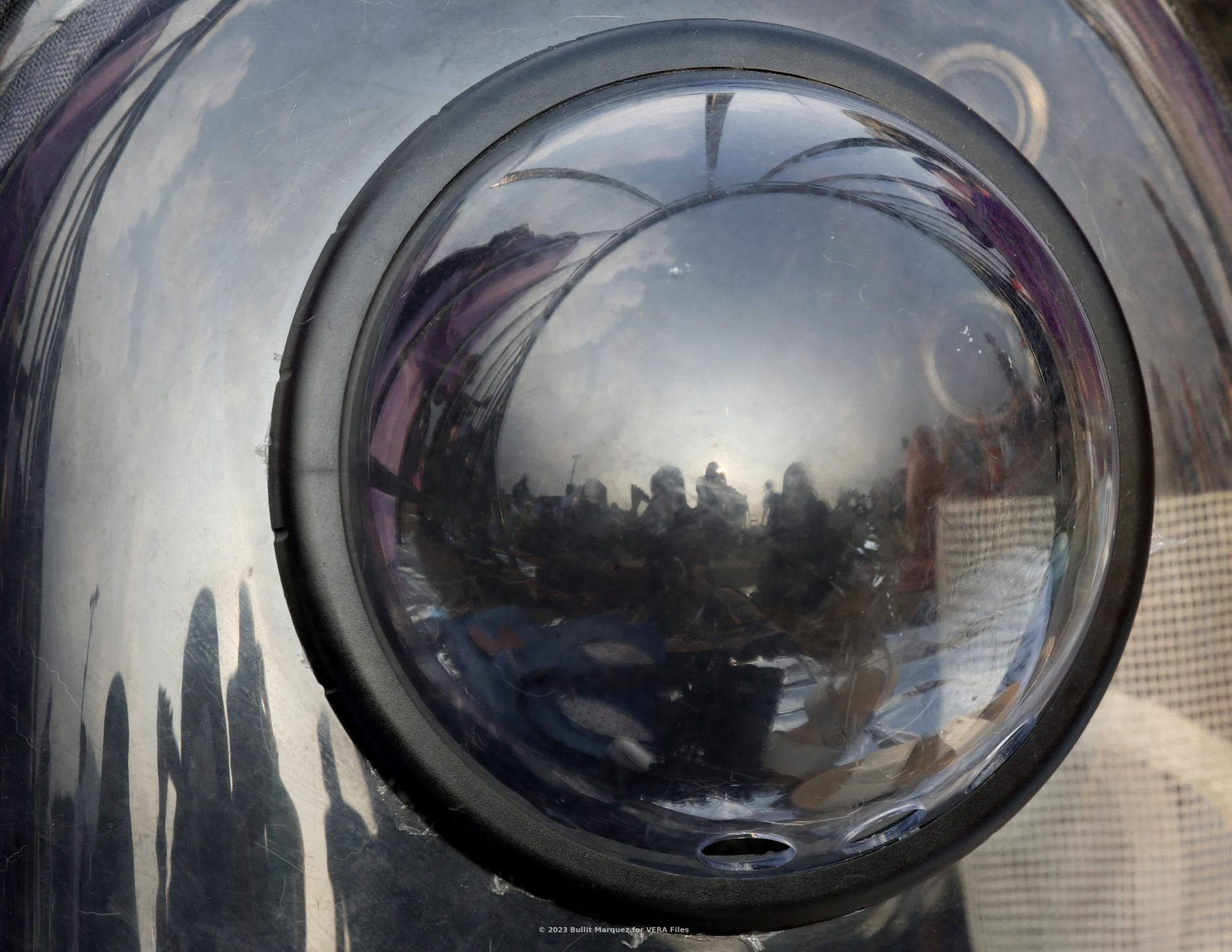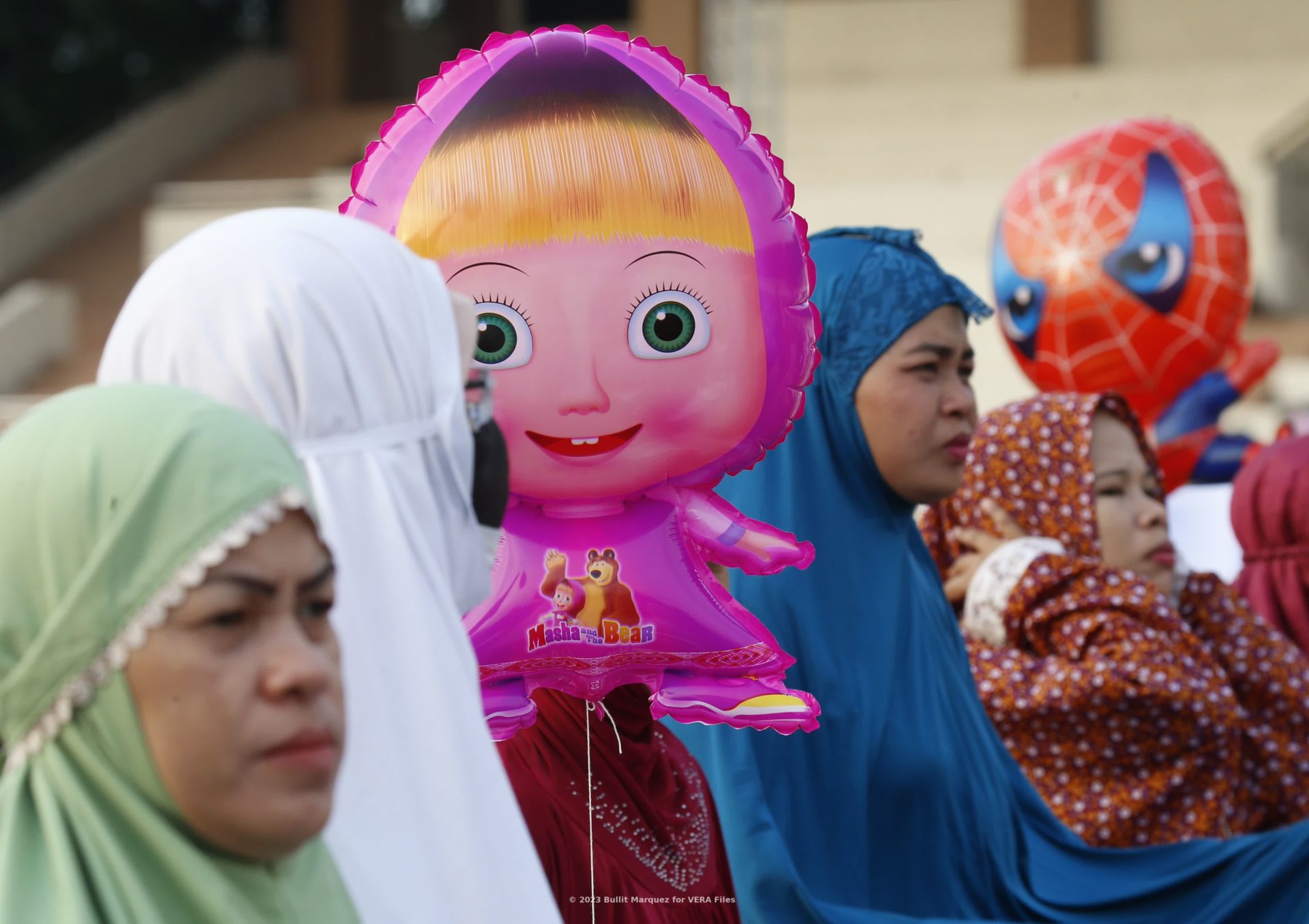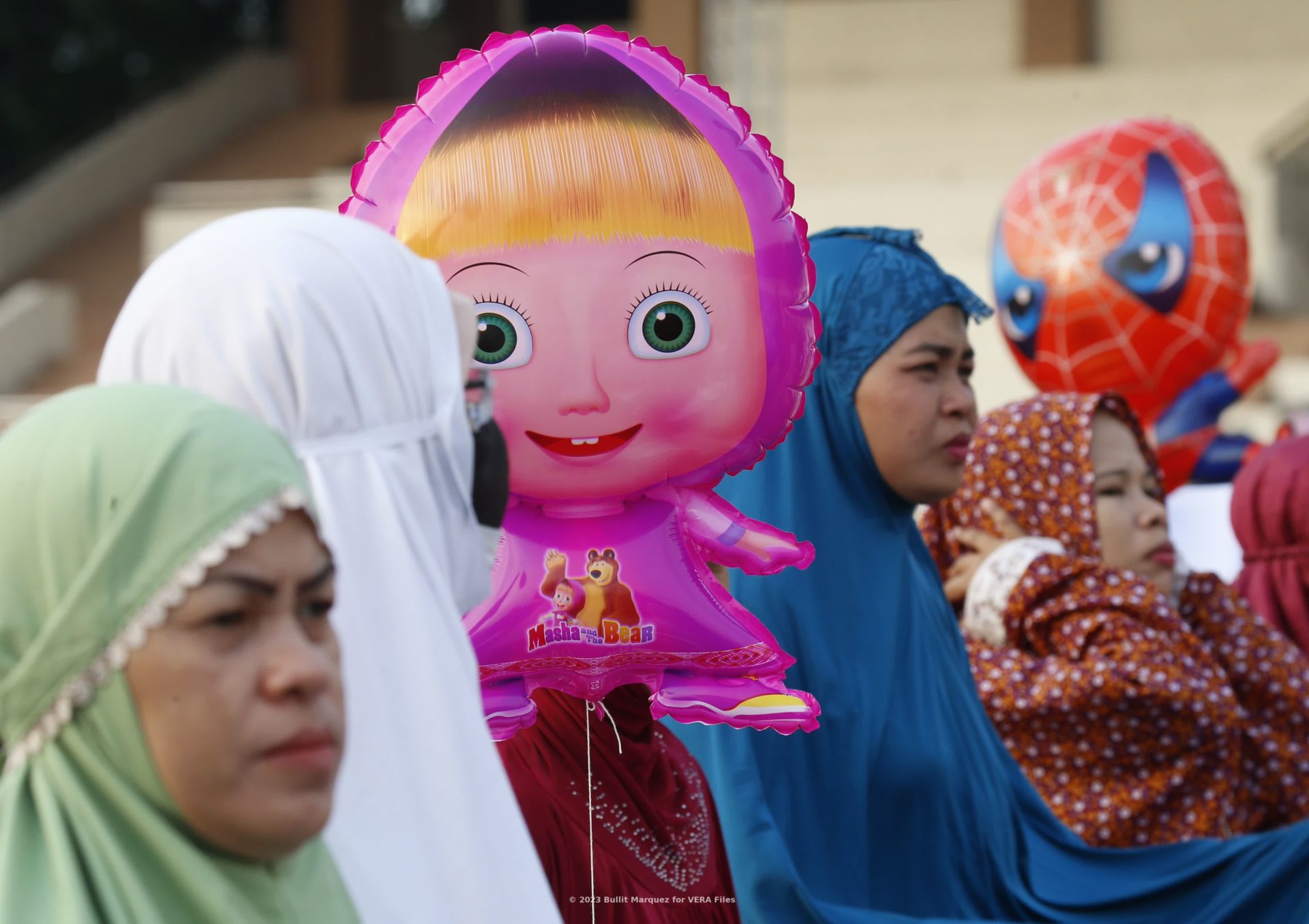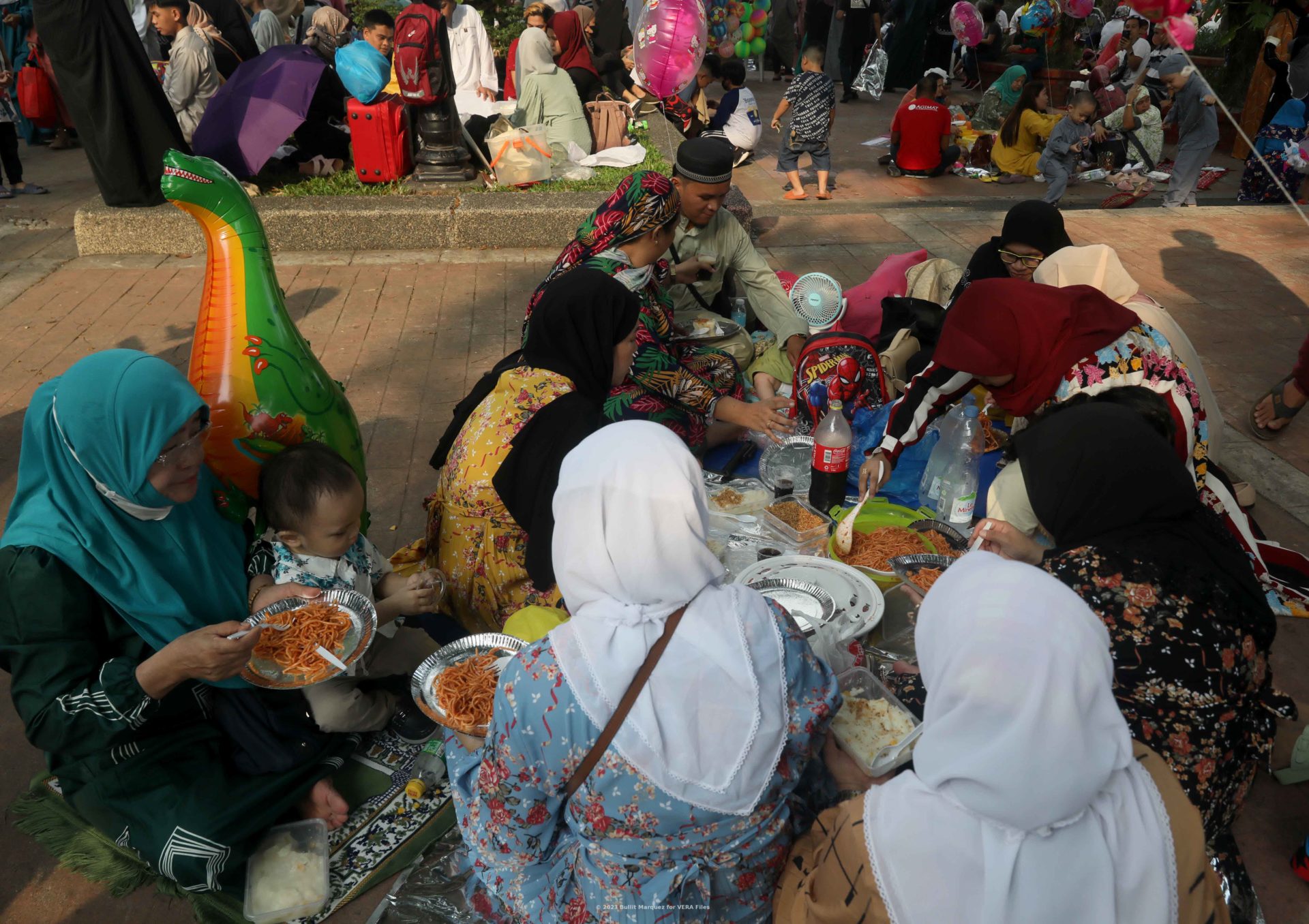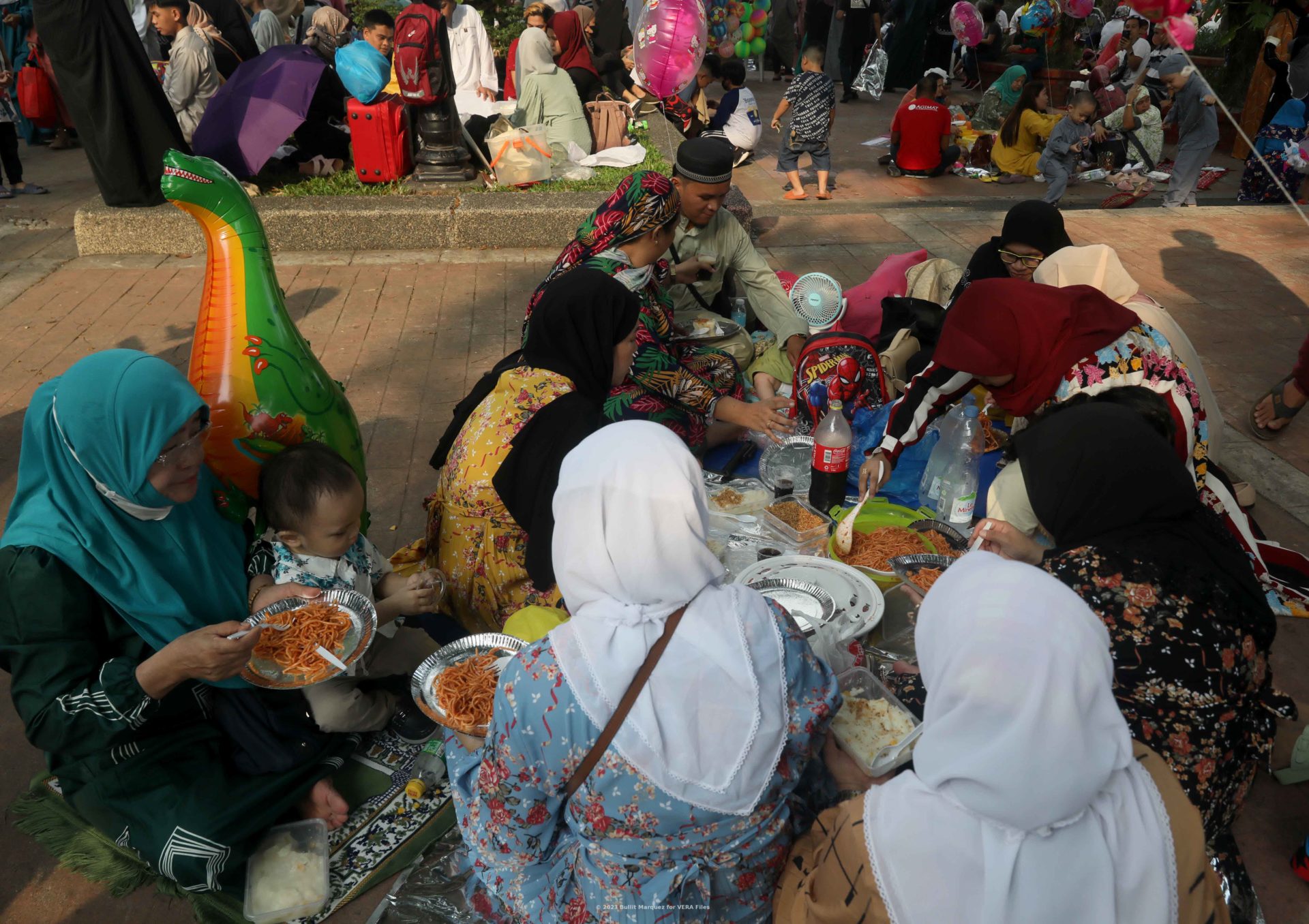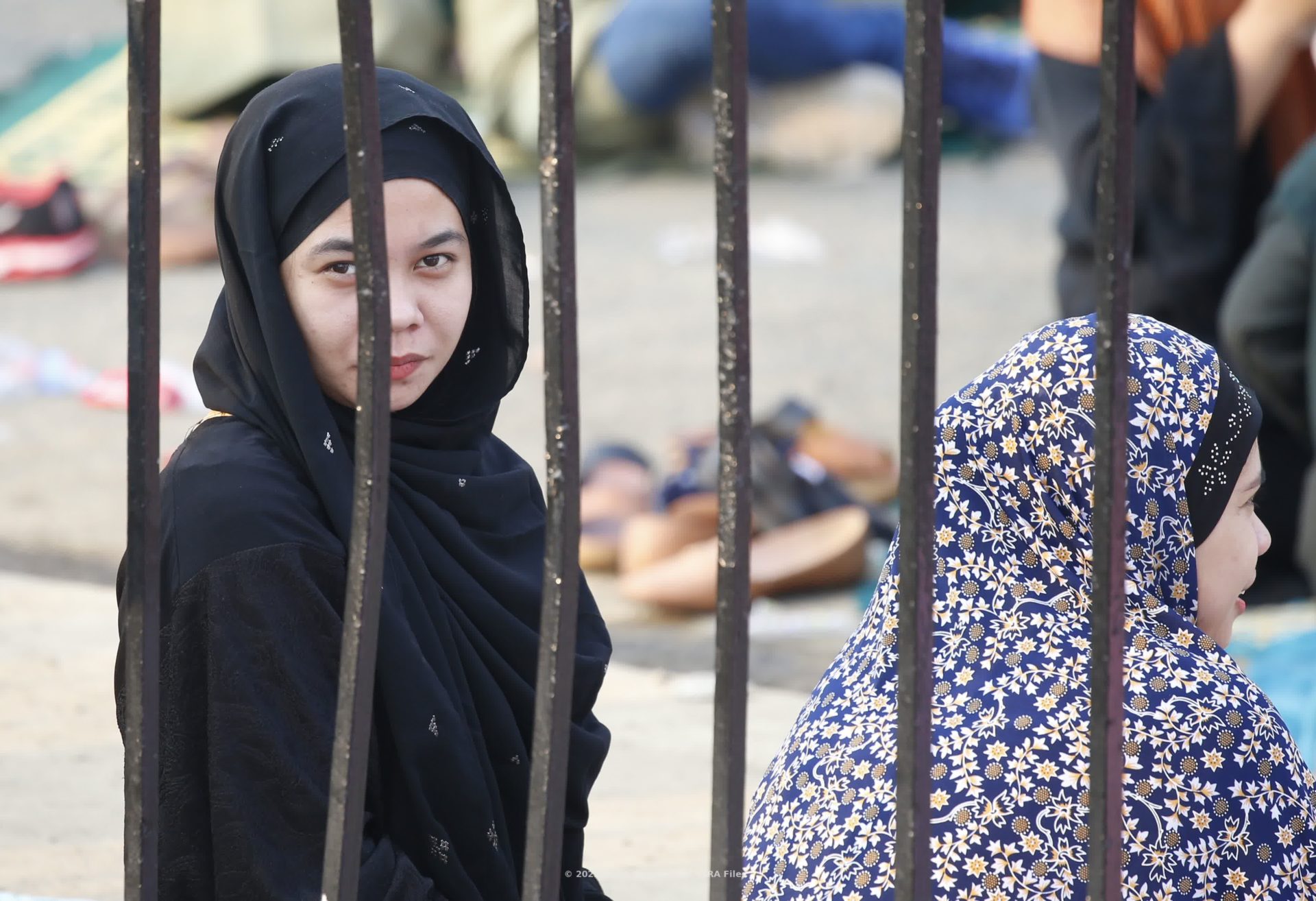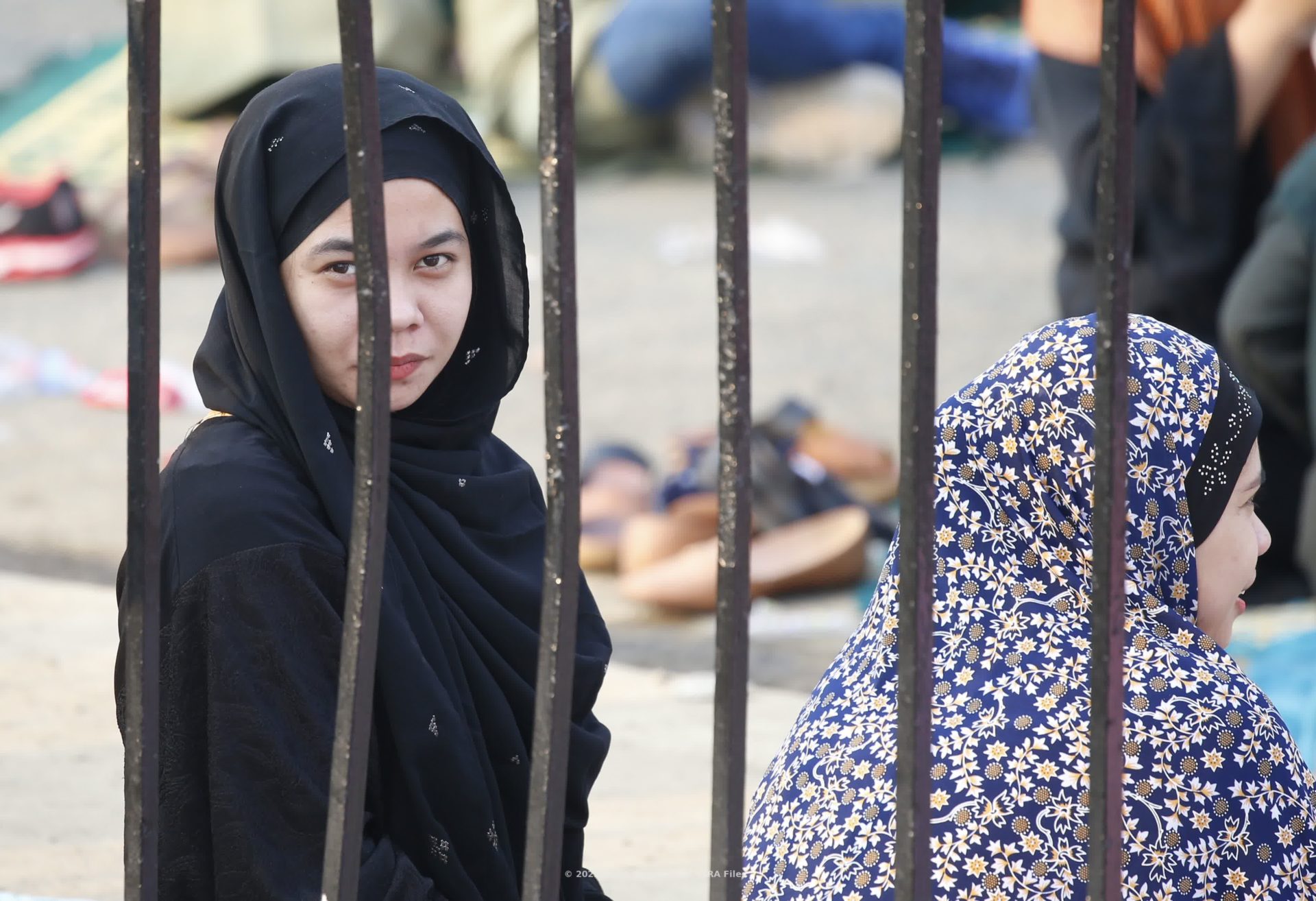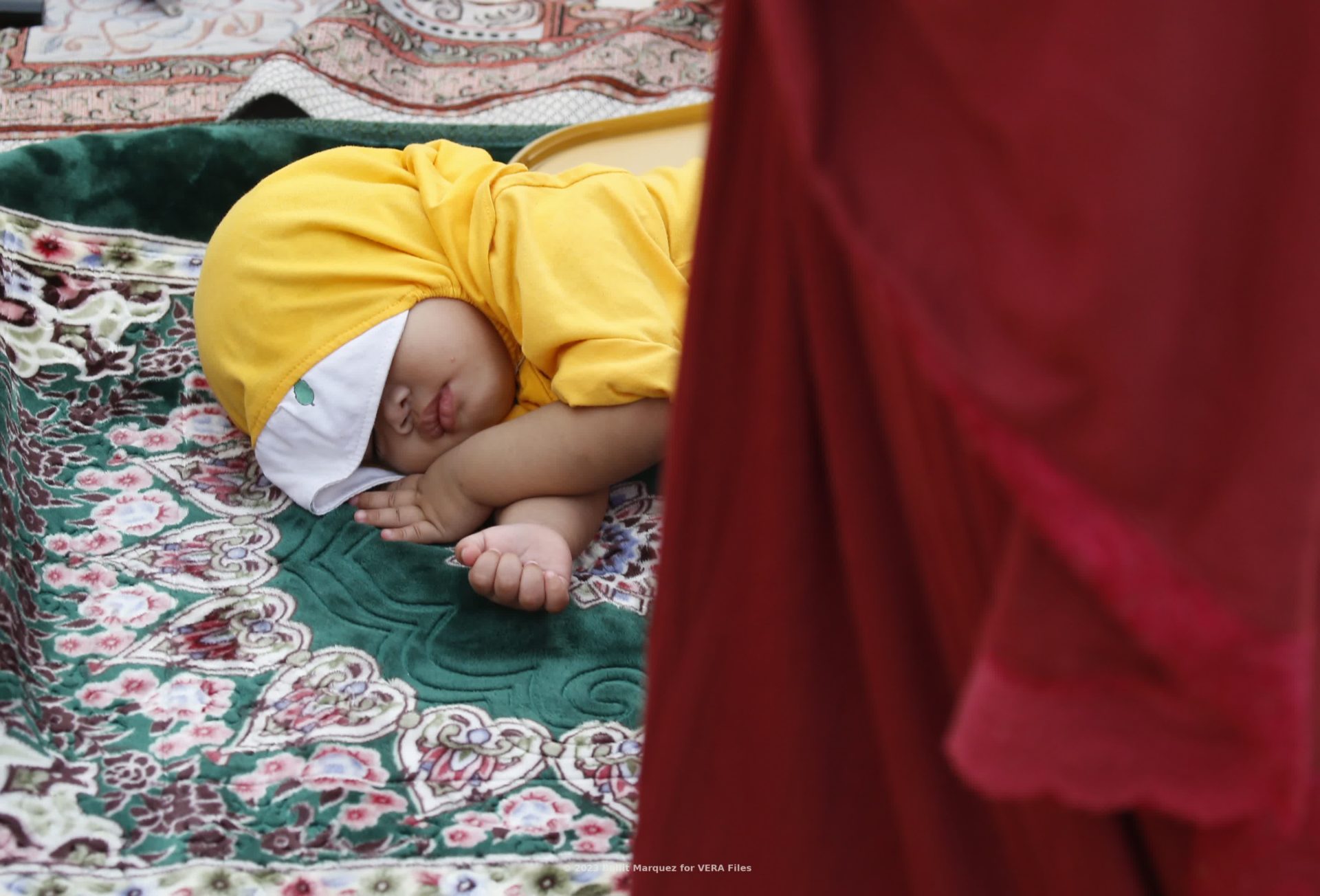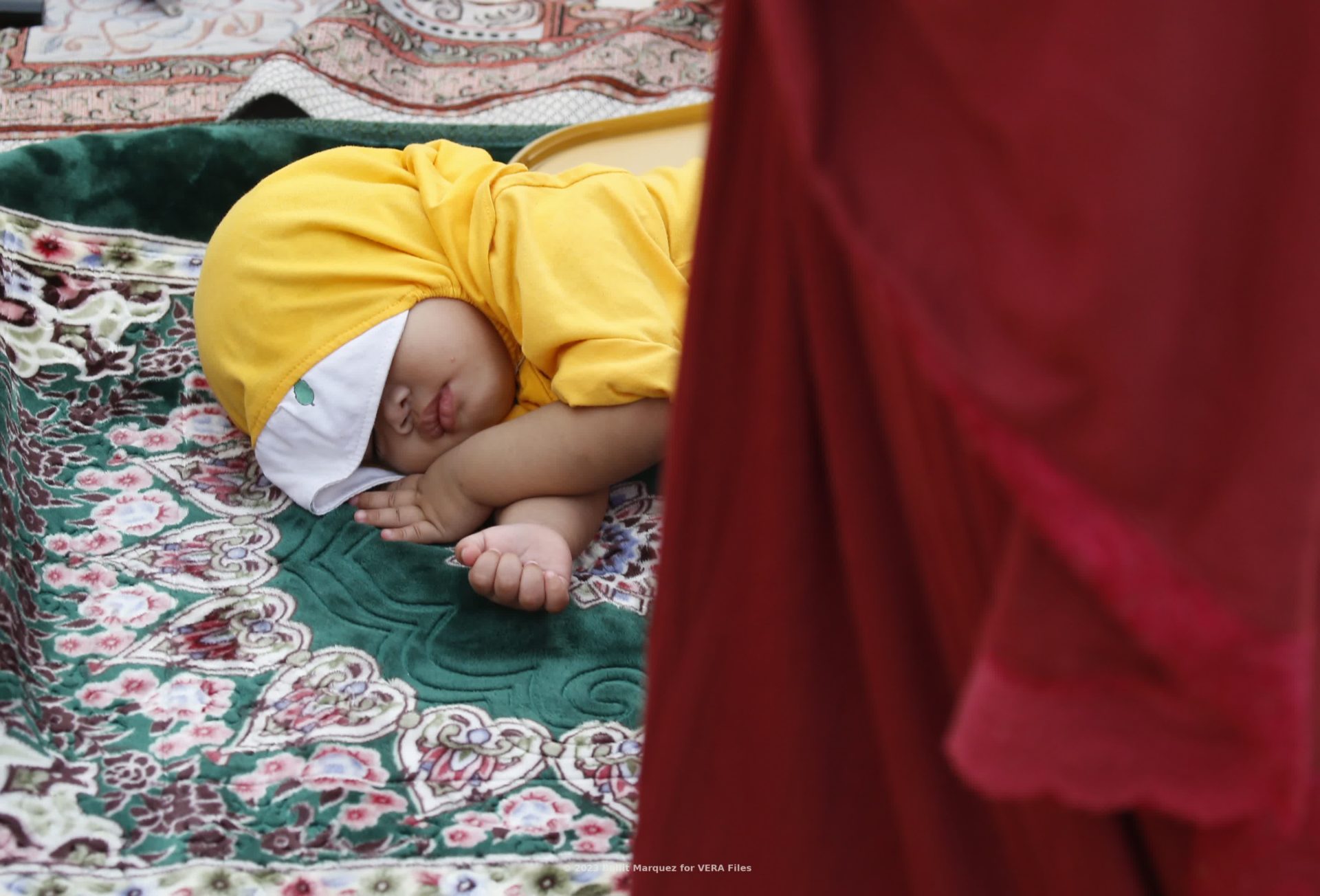 Filipino Muslims gather at Rizal Park in Manila to celebrate the end of the month of Ramadan Saturday, April 22. It was the first on-site prayer following the pandemic.
The practice of dawn-to-sunset fasting during the holy month of Ramadan is one of the five pillars of Islam. Muslims believe that it was during the month of Ramadan that the text of the Qur'an was revealed to the Prophet Muhammad.
The date of Eid depends on the sighting of the moon.
Malacañang, through Proclamation 201, declared April 21 a regular holiday nationwide "to allow the entire Filipino nation to join their Muslim brothers and sisters in peace and harmony in the observance and celebration of Eid'l Fitr.
But the Bangsamoro Mufti Abuhuraira Udasan officially announced Friday that the moon had not been sighted hence the Eid'l Fitr was held Saturday, when the moon started to become visible again after the New Moon. Photos by BULLIT MARQUEZ for VERA FILES