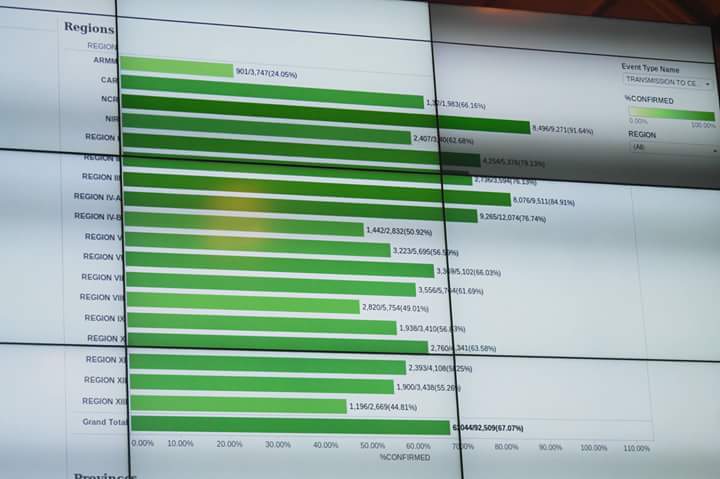 By MARIA FEONA IMPERIAL and VERLIE Q. RETULIN
PRESIDENTIAL candidate Rodrigo Duterte is leading by a wide margin in an elections with the fastest transmission rate in the country's history of automated polls.
At 10:40 p.m., 75.38 percent of polling precincts have already transmitted election returns said poll chief Andres Bautista.
Though the Commission on Elections will start its official canvassing tomorrow, the partial count of the Parish Pastoral Council for Responsible Voting (PPCRV) puts Duterte in the lead with almost 12 million votes.
PPCRV's partial and unofficial count as of 10:00 pm:
Duterte – 12,051,853
Roxas – 6,861,153
Poe – 6,825,103
Binay – 4,074,465
Defensor-Santiago – 1,208,281
Ninety-three percent of election returns have been transmitted in the Comelec servers for Metro Manila, where signal is good. While for areas from the Visayas and Mindanao, 50 to 70 percent have been transmitted. 
This is the fastest transmission rate so far in the country. In 2010, at around 8 p.m., the transmission was at 17 percent. In 2013, meanwhile, it was at 23 percent.
Bautista attributes the fast transmission to Comelec's planning.
He said the poll body studied where signal was poor during the 2010 and 2013 elections. This year, the Comelec conducted site surveys to gauge where GPRS technology would work fine.
In areas where GPRS didn't work, manual voting was the alternative.
Bautista said he also coordinated with telecommunication companies to ensure that privacy, priority and security will be observed in the polls.
Official canvassing of results to start tomorrow
The poll body will start its official canvassing of election results tomorrow at 11 a.m, because "numbers are not yet enough," Bautista said in an earlier press conference.
At 10 p.m., PPCRV records 58.59 percent of election returns consolidated.
Jimenez attributes this speedy transmission to the fact that PPCRV's transparency server draws its election returns directly from vote-counting machines (VCMs) in 92,509 clustered precincts.
The Comelec, meanwhile, observes a ladderized process in consolidating election returns.
"The Comelec has to go through the canvassing process: (from) precinct to municipal to provincial to the national (level). We have to wait for that before we can officially declare," he said.
The transmission of election returns are expected to increase before 11 a.m. tomorrow.
"We will canvass whatever we have. Baka din dumating yung (Overseas Absentee Voting), i-cacanvass din 'yan. 'Pag na-canvass na lahat, suspend na naman, (and) wait for more to come in hanggang sa makumpleto," Jimenez said.
Sought for comment on why canvassing will start tomorrow, Bautista said: "Why should (we)? Wala naman yung mga tao (dito). Why do we have to count it when the people are not here? So really, there is no urgency."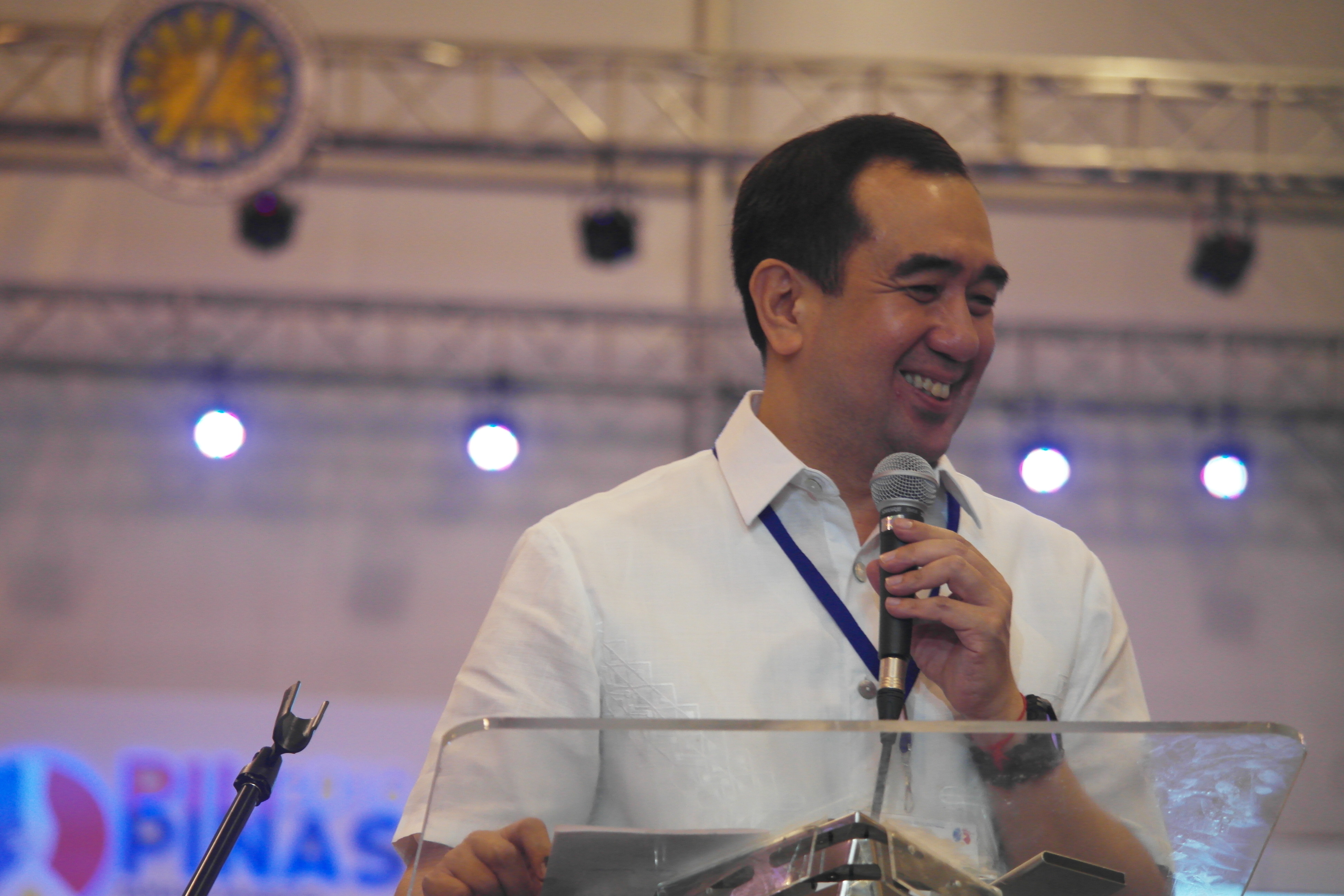 Earlier, Bautista said the polls went smoothly. He admitted problems such as wrong deliveries, VCM replacements and rejected ballots were encountered but this year's voting process was better than the two previous elections.
In terms of the number of VCM replacements, .16 percent or 150 of the 92,509 VCMs were replaced as of 2 p.m — lower than the replacement rate during the 2010 (.27 percent) and 2013 (.22 percent)
Meanwhile, Smartmatic registered the least number of complaints in this year's polls involving only 2,363 of  92,509 machines or 2.55 percent.
Earlier, Commissioner Rowena Guanzon said glitches should be anticipated.
"But the system is working. Our people, the directors are hands on, they are going to be on duty 24 hous 7 days a week. You can be assured that they are all there; where they should be especially (during) transmission," she said.
Said Bautista: "We are trying to outperform what we've done in previous elections," Bautista said. (With reports from Nicole-Anne Lagrimas)