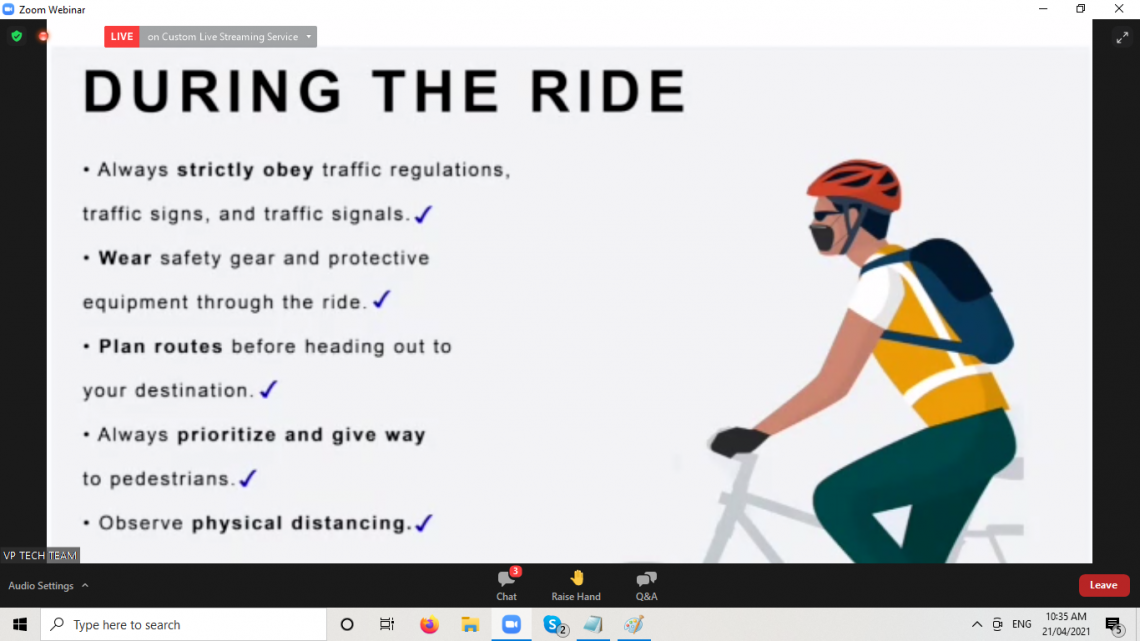 Rules to keep in mind

The government and private sector have taken a concrete step towards educating the rising number of cyclists now using major thoroughfares in Metro Manila and other cities while making roads safe for them.
The Department of Transportation (DOTr) launched on April 21 the Active Transport Manual to raise awareness of road safety and courtesy and traffic rules.
The handbook, produced in partnership with the SM Group, contains pointers on what to do before, during and after a bike ride, information on vital bicycle accessories and safety gear, the importance of proper bike maintenance, the use of hand signals, identifying blind spots to avoid crashes, and making proper turns, among others.
Cycling boomed in the Philippines last year after the government imposed restrictions to minimize the risk of spreading COVID-19, greatly reducing the capacity of public transportation.
"Rest assured that the DOTr will continue giving its full support on the use of active transportation, such as biking and walking, as a viable addition and a sustainable supplement to existing modes of transportation," Transportation Secretary Arthur Tugade said at the online launch.
More protection for cyclists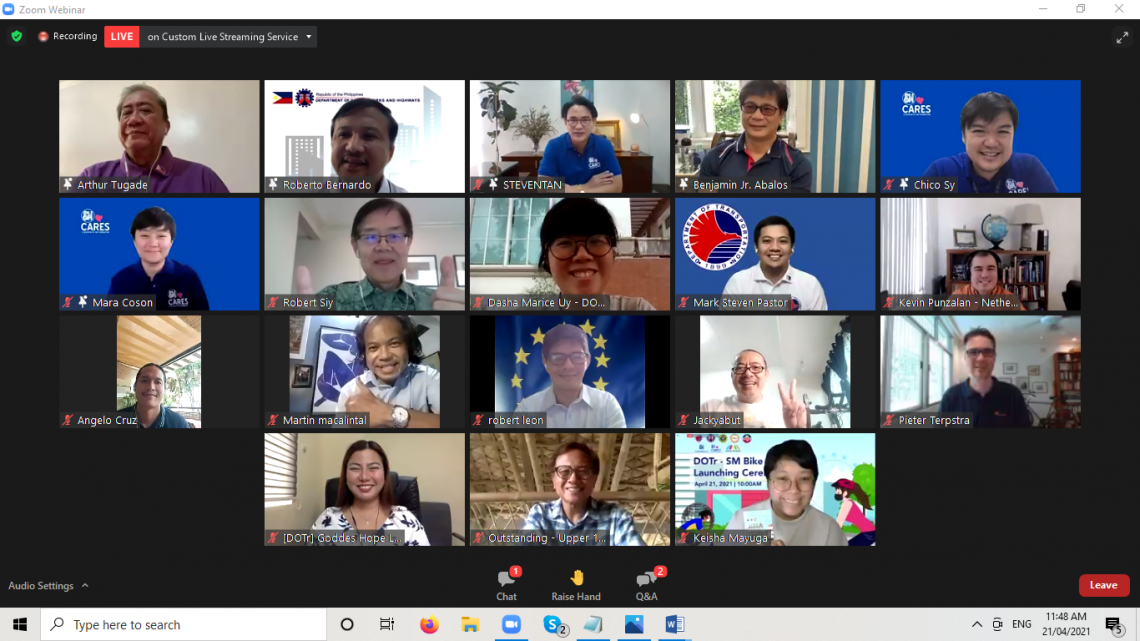 For its part, the Metro Manila Development Authority (MMDA) will be more strict in enforcing road sharing, said chairman Benjamin Abalos, Jr. This is crucial in places like EDSA, which has been restructured to include an exclusive bus lane and a bike lane.
"There's now a CCTV system in place to monitor, the last phase of which is being completed," he said. "And we will make sure that there will be traffic enforcers to man every intersection. MMDA has hired about 1,000 traffic enforcers, so don't worry."
To address the dangers to cyclists, transport authorities reiterated at the event that the government will invest P1.1 billion this year to expand bike lane networks in major cities nationwide.
Tugade said the government plans to construct more than 230 kilometers of protected bike lanes by the end of 2021. This will result in a total of 535 kilometers in Metro Manila, Cebu and Davao.
DOTr Assistant Secretary for Road Transport and Infrastructure Mark Pastor added that around P800 million will be used to put up 340 kilometers of bike lanes in Metro Manila. He also said P150 million each has been allocated for 140 kilometers in Cebu and 60 kilometers in Davao.
Ideal pandemic transport solution
Robert Siy, lead convenor of commuter group Move As One Coalition, lauded the new manual, saying that it represents a dramatic change in the country's transport policies over the past year.
"We will look back on this period and recall that it was when we revised our priorities and shifted away from outdated, private-car-oriented transportation policies of the last century in order to embrace inclusive, people-centred and environment-friendly approaches," he said.
Besides allowing for socially distant commutes, cycling is a form of zero-emission transport that has a host of benefits.
"Active transport really helps with regard to our physical and mental health," said Dasha Marice Uy of the Department of Health.
"A lot of people are a lot less stressed when they bike," Uy added. "Physically, they will prevent the most common lifestyle diseases that we see in Filipinos like diabetes, hypertension and heart disease. All of these are preventable through active transport and any other form of physical activity."
DOTr's Pastor also noted that the government will soon be setting up 34 bike-sharing stations along EDSA, one of Metro Manila's busiest thoroughfares.
"The MMDA has finalized its procurement and the service provider will be delivering for our bike-sharing program," he said in Filipino.
Crashes need to be addressed
As more cyclists hit the road starting last year, the number of crashes involving bicycles also rose, according to MMDA data.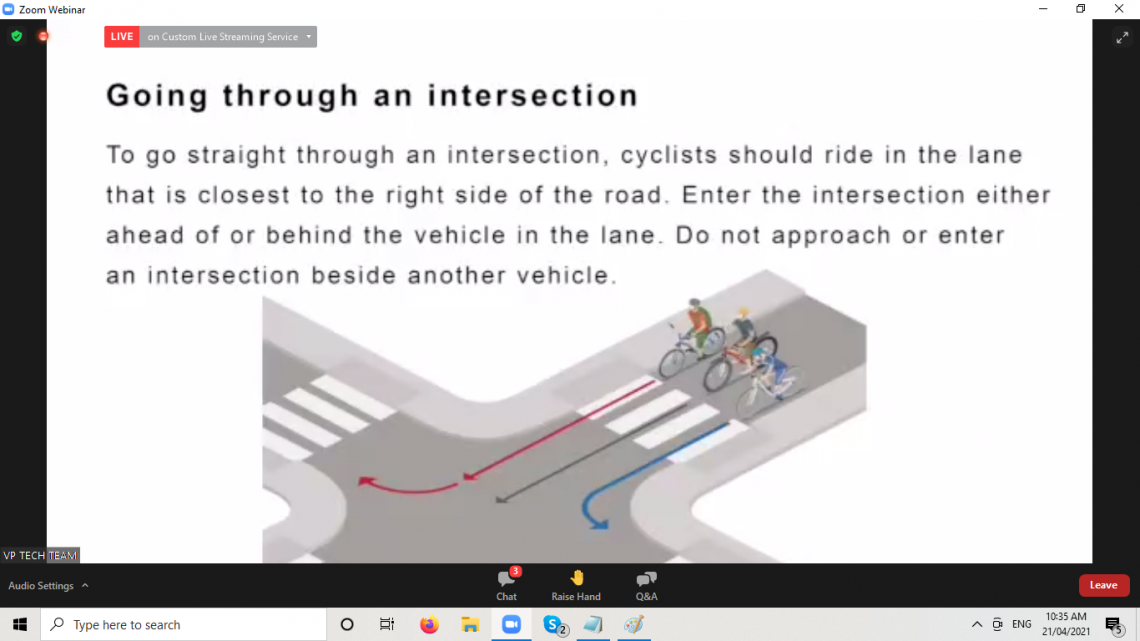 Rules to avoid crashes
The crashes reached 2,606 last year, compared to 1,759 in 2019, and the highest level since the agency began tracking data in 2009.
The rising numbers reflect the lack of awareness among the cyclists and other road users of road safety rules, according to cycling advocates.
It is hoped that the passport- size bike manual, printed in English and Filipino and given away for free, will help lessen the incidence of crashes involving cyclists.
"Each bike rider can keep the manual in their pockets and have something handy as they go about their daily commute," SM Supermalls president Steven Tan said at the launch.
"Through this public-private partnership, we believe that we are on the right direction in serving our countrymen, especially the bike-riding public."
In its 2018 Global Status Report on Road Safety, the World Health Organization found that road crashes are the eighth leading cause of death globally and are now considered the top killer of young people aged 5 to 29 years old.
From the 1.35 million road-crash deaths recorded worldwide in 2016, around one in four were pedestrians and cyclists.