By VERA FILES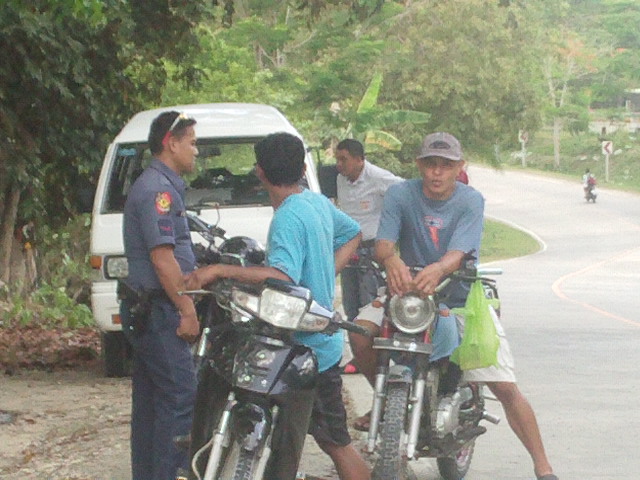 TEN people were killed and three wounded Monday in what police and the military described as "generally safe" elections.
The Armed Forces of the Philippines recorded 22 election-related violent incidents (ERVIs) on election day, ranging from ambush, indiscriminate firing to arson and explosion, throughout the country, with most cases occurring in Mindanao.
No incident was monitored from the AFP's area commands in Palawan, Eastern Mindanao and Metro Manila.
"For these three area commands, we can, with full satisfaction up to about 2 o'clock this afternoon, say they have had a conduct of the polls in a very peaceful, orderly and credible manner," AFP spokesperson Brig. Gen. Restituto Padilla said.
The Philippine National Police said it recorded 164 incidents since Jan. 10, the start of the election period: 29 of these are validated as election-related, with 16 fatalities.
As of 7:30 a.m. Monday, the PNP has arrested 4,149 people for gun ban violations, 3,972 of them civilians, 33 from the PNP and 18 from the AFP.
A total of 107 people have been arrested for violating the liquor ban as of Monday morning. The ban was scheduled to be lifted at midnight.
The number of ERIs is far fewer compared to the 92,000 clustered precincts, PNP Spokesperson Police Chief Supt. Wilben Mayor said. "We do not discount these incidents, however, as we recognize that one incident is too many," he added.
In the May 13, 2013 midterm elections, the PNP reported 81 ERIs from Jan. 13 to election day. A total of 51 persons were killed and 65 were wounded while 33 went missing from those incidents.
The PNP data placed at 176 the number of ERIs in 2010, a presidential election year like this year.  The incidents during the five-month election season from January to June left 54 people dead.
Explosions, ambush, kidnapping
The AFP at noon confirmed three ERIs and a number of election violations, including an explosion in Camp 3 School and a burning incident in Mamaanon Elementary School, both in Lanao del Norte.
Both incidents happened early morning, which caused the delay of the opening of the precincts, AFP Spokesperson Restituto Padilla said in a joint media briefing with PNP officials.
A shooting incident was reported in Abra at around 7:30 a.m., which allegedly involved the parties of two mayoral candidates.
A shooting in Barangay Wawa, Rosario, Cavite at past midnight today which killed seven and left one wounded is still under PNP investigation, and cannot be classified as ERI yet, Padilla said.
VERA Files' correspondents also reported a bomb explosion at a public market in Datu Unsay, Maguindanao and the wounding of a mayoral candidate and his aide in an ambush in San Jorge in Samar. The town was identified as a potential election hotspot in this year's elections.
Four men attacked Lester Bisnar, incumbent municipal councilor and Nacionalista Party mayoralty bet, and his aide Noel Jabolin early Monday dawn who were on their way home from the town center.
Police recovered several fired cartridges of .45 cal. pistol, M14 and M16 rifles, and later arrested the four suspects, including Stephen Grey, Norman Bernales and Emmanuel Pacampara.
Grey is related to incumbent San Jorge Vice Mayor Joseph Grey who is running against Bisnar for mayor. Bernales is the village chairman of Barangay Mancol in San Jorge. Recovered from the suspects were a. 45 cal. pistol.
Samar police also reported the shooting of a man past midnight Monday in Paranas town, leaving him injured.
In Leyte, police rescued Monday morning a local candidate a day after he was kidnapped by armed men in Alangalang town.
Alangalang police chief Dennis Gatela said Ramon Bulante, a candidate for councilor, was recovered at 10 a.m. in San Javier village in neighboring Jaro town.
Gatela said Bulante was on his motorcycle on his way to his party's headquarters at the town center when armed men set up a roadblock along the national highway in Barangay Binongtoan at 2 a.m. on May 8.
"The victim's motorcycle and P80,000 cash were carted away by the suspects," Gatela said.
In Bohol, Armalite-wielding men riding a white Toyota Fortuner threatened four political campaigners in Tubigon, reports said.
In the historic town of Loboc, armed men in a Mitsubishi Montero van were sighted near the house of a kagawad, Bohol, prompting him to seek police assistance.
Police fired a warning shot when the vehicle sped on after it was flagged down by authorities.
The National Citizens' Movement for Free Elections, in a media release, said a shooting incident in Hamidlain Elementary School in Jolo, Sulu left one injured, while a bombing incident in Maimbung, also in Sulu, injured one person.
Namfrel has provided the PNP details of the shooting of a Batangas councilor.
In Tawi-Tawi, the Board of Election Inspectors transferred the voting from Barangay Lakit-lakit in Bongao to the poblacion after unidentified men exchange gunfire near the polling precinct at 3 p.m. Monday.
In South Ubian town, also in Tawi-Tawi, election was disrupted for an hour after the son of incumbent Mayor Salma Omar was hit with wood at the back of head at the voting center in Barangay Bengkol. He was taken to a clinic.
Vote buying
Vote buying, especially on election eve, continues to be the most prevalent election violation, LENTE said.
It said in a statement it has received reports of election violations and irregularities taking place in the voting centers.
LENTE said some voters in Lipa City were given sacks of rice and money ranging from P1,500 to P3,000. Their fingers were then stained with indelible ink, according to the group.
In Samar, vote buying was rampant days preceding Monday, with politicians from both side of the political fence, including independents, luring voters with cash tokens ranging from P20 to more than P1,000.
Also days before elections, voters in Toril village in Maribojoc, Bohol were surprised when men in motorcycles stopped in front of them and distributed cash from P20 to P50 for some provincial candidates, in what they described as "uwan-uwan" or shower of cash.
But cash of up to P950 per voter was usually delivered to voters' homes, with a list of the candidates to vote for, by a trusted campaign leader of political parties in the village.
The rates varied from town to town, with voters in Loay town saying they received P750 each, those in Panglao saying they got P2,000 each and residents of one town saying the sums could reach P5,000 for a household.
LENTE said its volunteers also observed the widespread distribution of sample ballots in some areas.
Sample ballots, in the form of tarpaulins, are posted just outside the voting centers, as in the case in Julian Felipe Elementary School in Cavite, it added.
Distribution or posting of sample ballots, considered as campaign propaganda, constitutes a violation of the campaign ban. — Yvette Morales, Reyan Arinto, Cooper Resabal Jr., Ven Labro, Rosan Aliya Agbon, Yang Aming