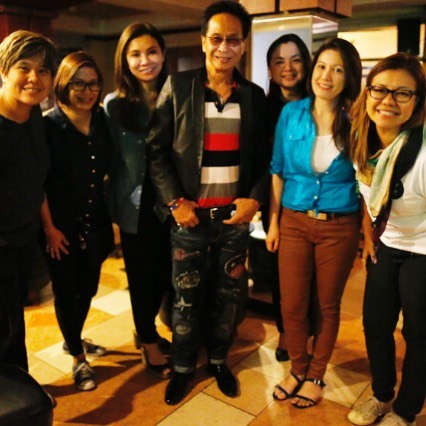 By ELLEN T. TORDESILLAS
WE are going to miss Atty. Salvador Panelo as presidential spokesperson.
Incoming president Rodrigo Duterte has a new spokesperson in the person for Ernie Abella, a former pastor.
In the announcement of Peter Laviña, spokesman for the Duterte transition team, of the latest cabinet appointments in his Facebook page, he did not say whether Panelo will also remain as spokesperson with the appointment of Abella.
Sources at the Department of Foreign Affairs, however, said they have been told that Panelo has expressed interest to be the Philippine ambassador to the United Kingdom, which is currently being held by Evan Ralph Garcia, a career officer.
Garcia, who had held the position of undersecretary for Policy,  assumed the London post recently.
I can just imagine Panelo as ambassador to London in his ripped jeans and red jacket. Mawiwindang ang London diplomatic community!
The appointment of Abella as spokesperson was announced two days after  Clarissa Oben Evangelista, posted  in Facebook an incident involving Panelo parking illegally in front of a drugstore in Greenhills, San Juan  and covering his car with a Duterte tarpaulin. Panelo denied he violated parking regulations of the commercial area and gave his own version of the incident.
Of the new spokesperson, Laviña said Abella "is a preacher and writes a column in Davao. "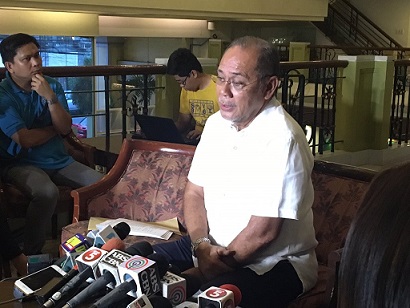 A 2013 online post described Abella  as "the former head pastor of The Jesus Fellowship. He is now a social entrepreneur."
Laviña said Abella "was one of the best writers to defend Duterte in social media during the black propaganda attacks during the election."
One of the articles he wrote, "Would Duterte make a good president?"was reproduced by Andy Uyboco in the Sun Star Davao June 4, 2015 issue.
In that article, he revealed an incident in the past when Duterte saved him.
Excerpts from Abella's article: " I was kidnapped in 1996. I was a pastor then. And I had just inherited a small sum from my parents and was looking for a piece of property. And the real estate dealers led me to this secluded place where 5 ethnic men held me for ransom. As fate would have it, my colleagues went to Mayor Rody. And in a classic response, he called for the MNLF commanders in the city warning them, "If anything happens to that pastor, I will capture 3 of your imams." (as retold to me later). Within 24 hours, I was released.
"I tell this story, not because I am an unquestioning supporter but because I understand that in a society in search for itself, we need a firm hand until such a time we can make difficult decisions for ourselves. Duterte is not a Jeffersonian Democrat and neither was Lee Kuan Yew. But both shared a clear vision of the way things could be.
"I cannot tell you about the personal morality of Mayor Duterte. I can tell you what he has publicly done – he has turned a backwater city into a global benchmark. And if he had wanted to steal us blind he would have left traces by now. He is not that sophisticated. He is that rarity – a plainspoken man who wants the world to work for everyone. Therein lies his greatness. He is an ordinary man with ordinary dreams – the dream of a better life.
'What makes him great is his willingness to defend your right to a fair share – your share of a decent life, a happy home and a peaceful nation. I would vote for a man like that. I would persuade others to do so. Ninoy died so we could have that kind of a life. Rody is the kind of a person who will make sure we do."
He has a blog: ernieabella.org