Editor's note: There are more than 159,000 Filipino immigrants and migrant workers in Taiwan. To address the misinformation threat the Philippine diaspora communities are facing as diaspora, Taiwan FactCheck Center partners with Vera Files, the IFCN-certified Philippine fact-checker who launched their bilingual fact-checking tipline, VERA last November, to introduce VERA to Filipino communities in Taiwan.
A Filipino researcher from the Taiwan Fact-Check Center (TFC), together with a volunteer Overseas Filipino Worker (OFW) from Taoyuan, visited Logos Global Mission, an evangelical Christian church in Zhongli, Taoyuan, on March 20, 2022, promoting fact-checking chatbot which helps Filipino communities in Taiwan combat misinformation.
Its name is VERA 'The Truth Bot,' a Viber-based tip line chatbot launched by reputable Filipino fact-checker, VERA Files. It fact-checks news, articles, and posts shared on TikTok, YouTube, Facebook, and other social media platforms.
"Magandang initiative ang project na ito para sa mga OFWs dito sa Taiwan [This project is a good initiative for the welfare of the OFWs here in Taiwan]," said Angelita Rebecca Felix, an OFW working in ASE Technology Holding Co., Ltd. (ASEH) who assisted the visit.
Felix also helped the project head connect with other Filipino communities in Neili, Taoyuan and in Taichung.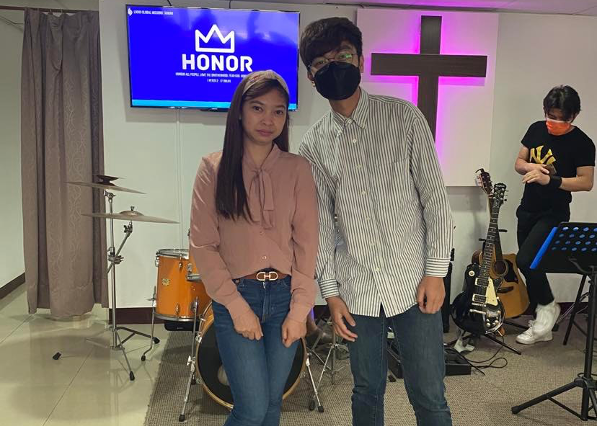 The project is an initiative of TFC in support of the overseas Filipino communities in Taiwan. Isaiah Christian Antonio (Yang-Shen), a Master of Sciences in Global Health graduate, is leading the project and had visited churches and migrant shelters in Taichung city to introduce the fact-checking tip line.
The evangelical church often has approximately 40 to 50 members who attend its services every week; however, due to COVID-19 restrictions, most of them opt to participate in the service online. On the day of the event, the volunteers were able to distribute flyers to 20 to 30 members, which contain detailed instructions on how to use the chatbot and how to be critical of the posts they see on social media.
The volunteering occurred from 8:30 AM, before the start of the Filipino service, until noon, when the service ended. With Antonio and Felix's help, most of the members were able to subscribe to VERA Files and the chatbot.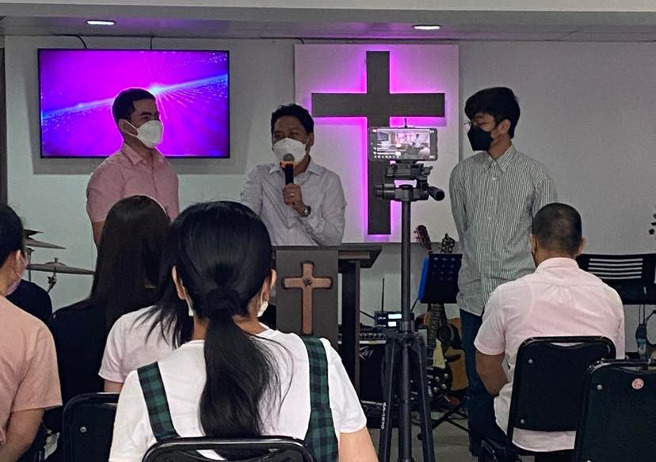 The Logos Global Mission's local chapter in Zhongli announced during the service that they are not explicitly supporting candidates for the upcoming Philippine National Election. However, they encouraged its members to be wary of "fake news" and to be critical of what they see on the internet.
That day, the presiding preacher, Brother Ricardo Bacani Erguiza, Jr., supported the project's initiative and encouraged its members to use the application to avoid misinformation.
"Isa lang sigurong concern ng ilang OFWs ay kung may bias o may pinapanigang kandidato ang chatbot lalo na sa paparating na eleksyon [One of the concerns that may arise from the OFWs perspective, however, is the project's credibility and if it favors certain candidates, especially for the upcoming national elections]," Felix added.
Members of the church were enthusiastic about the initiative. They hoped that it could help them and other OFWs combat misinformation. They also said that the chatbot would gain more users and popularity if launched on Messenger or LINE, the two leading applications used by Filipinos in Taiwan.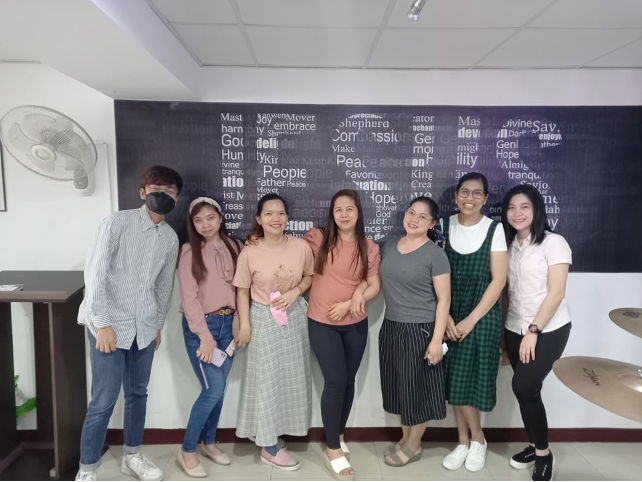 This story was originally published by Taiwan FactCheck Center. Read it here.